Luke Barry earns second place in the Under-13 category of the Bloomsday Writing Competition 2020
Luke Barry's adventure-packed story earns him the second place in the Under-13 category of the Bloomsday Writing Competition 2020.
Sunrise 6 am
The sun rose majestically through the savannah. A pride of lions took full advantage of the shade of a tree before its broad leaves withered in the heat of the sun. The roaring sound of a vehicle echoed through the near lifeless desert. A gecko sprinted over the burning sand. It's bulging eyes made contact with the monstrous headlights of the large jeep, now parked meters away from the pride. The tan colours of the jeep were alight with the sun, forcing the pride to look away. A small man stumbled out of the passenger seat; his fiery red hair skimming the ground, while his arms flung out, saving him from a messy fall. "Get up George" beckoned the woman in the car. Her blond hair matched the colour of the vicious looking dog behind her. The dog howled at the sight of the strong lions and they instantly fled, led by the smallest cub. He looked scared and not up for a fight. The lioness had no choice but to follow her cub into the jagged peaks of a slot canyon nearby. Vultures took flight as the panicked lion ran towards them.
The man and woman followed. The woman threw her hand into her tattered rucksack, which revealed a metal object. She flung it towards the man who caught it. He knelt down and took aim. "Shoot George!" the woman cried. After a moment's silence, a disruptive noise filled the air. A metal object flew towards the lions, landing directly beside the smallest cub. The pride moved gingerly towards the little cub. Beside him lay a rectangular object, almost entirely flat with small engraved circles. The man suddenly cried out "Nooooo my camera is gone!"
The chaos quietened and silence one again consumed the desert.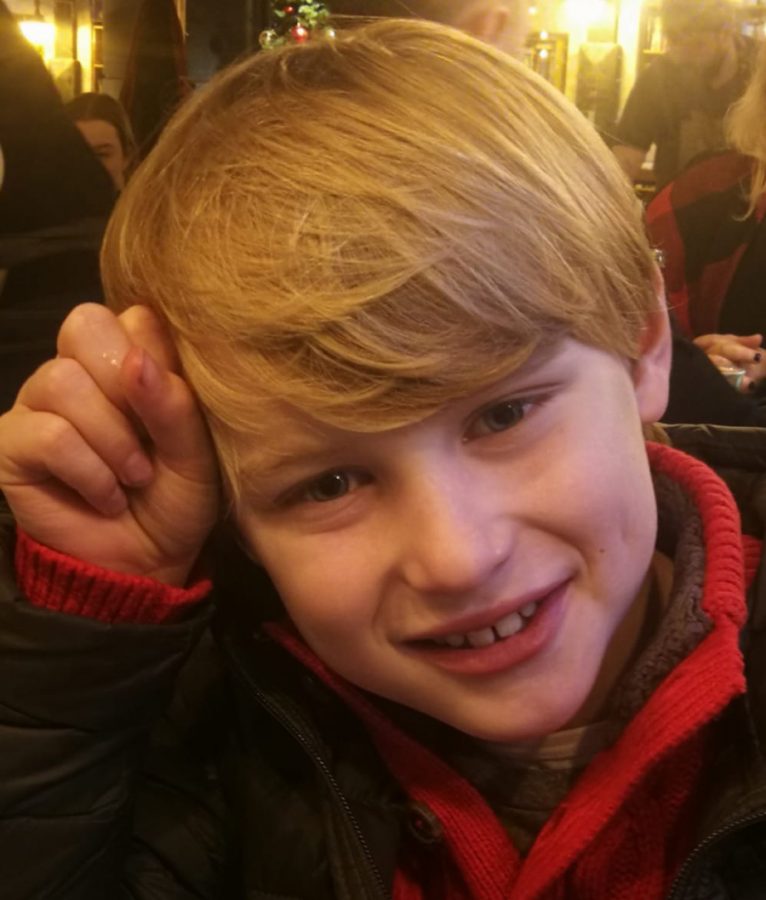 10 year-old Luke Barry lives in the beautiful city of  Galway in Ireland.  His main hobbies are soccer, Gaelic football and athletics, swimming in the sea and he is a 'massive' Manchester City fan. A keen reader,  he loves to write stories,  particularly about nature and the history of WW I and II.
Sponsored by Kerrygold in Greece, Aegean Airlines, The Benaki Museum,  Patrick & Joan Leigh Fermor House, Aria Hotels, Attica Park, Pelion Homes, Grande Bretagne Hotel, James Joyce, O'Connell'sand Molly Malone's Irish pubs
---