Open Call to Street Artists: Celebrate the life and times of James Joyce on the city's walls!
The Irish Embassy in collaboration with Athens Insider, call on street artists to create a mural inspired by James Joyce or his book Ulysses to mark Bloomsday.
Bloomsday is marked around the world on June 16 as a celebration of Irish writer James Joyce, one of the most important writers of the 20th Century, but also as a celebration of Irish literature, modernist writing and creativity. Joyce's most famous book is "Ulysses", a seminal work of modernist literature. Although the book is notoriously complex, the story is simple: it is that of one day, 16 June 1904, in the life of the central character, Leopold Bloom. 16 June 1904 was significant for Joyce as it was the day he went on his first date with Nora Barnacle, who later became his wife. Nobody knows, when they wake up each morning, how important a day might become…
 Following the huge success of the Bloomsday creative writing competition last year, the organizers have decided to tap into Athenian street artists to bring alive James Joyce' legacy to Athens' streets in 2021. A niche subculture that has transformed Athens into Europe's most colourful street gallery, street art – from large, colourful and majestically painted murals to defiant, protest-driven  art – has served as a window into understanding Greece's socio-political reality. Through the Bloomsday mural competition, the organizers hope to raise awareness of the strong cultural links between Ireland and Greece, in an engaging, interactive way. Joyce's Ulysses has a special connection with Greece. The events of the book loosely parallel the major sequences in Homer's "Odyssey". Muralists the world over have immortalised Joyce's distinctive pince-nez glasses (or eye patch in his later years), iconic hat, moustache and bow tie on high streets and building facades. It's now the turn of Athenian street artists to embark on their own Joycean adventure.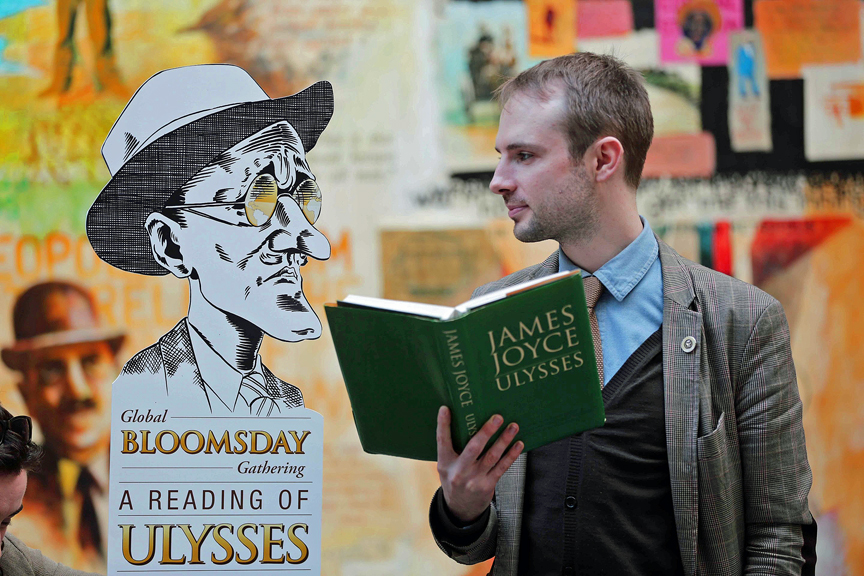 Conditions for application:
The artist will need to identify a space for the mural. Ideally the mural will be in a prominent space, and must have agreement from the owner for the mural to remain for a minimum time period.
The Embassy of Ireland and the artist will agree a fee for the mural, based on what is proposed.
When it's completed, the mural will be featured in Athens Insider magazine with an interview with the artist.
Artists must express their interest by email to athensinsider by Monday, 14 June 2021.
---