Raphaël Courouble is the winner of the Bloomsday Writing Competition in the Under-13 category
Raphaël Courouble's poignant  story of a dying soldier earns him the first place in the Bloomsday Writing Competition 2020 in the Under-13 category.
Diary of a Dying Soldier
Shame. The feeling trapping me was maybe the most intense a human could go through. This bitter dishonour made me feel at the mercy of my feelings and unworthy of my God. Walking through the dust, through the mud, through my pain, I was wondering who I was and what I was doing in this place immensely far from any peaceful region. I once had a family, one who cared about me, yet I preferred to be in the midst of action; I chose to join the army and my first mission was during the Arab Spring. Months passed, I became more and more violent and less and less aware of who I was or what I was doing. I had wanted a thrilling adventure, which I had received. Within a few days, the worst had happened.
The memories distinctly came back to me while walking through the dusty landscape. I remembered my wife. Had she forgotten me? If not for her, I would not be alive. If not for her, life would not be worth enduring. As my regiment was marching triumphantly and proudly, I remembered what had happened next. I had killed a man. The demonstrations were becoming more intense and as they grew, bullets were involuntary and without any order, shot in every direction. In the furious crowd, I had killed a man. Not knowing who he was, I had killed a man. Looking at him in the eye, I had killed a man.
Why did we get involved in this? It had nothing to do with our country! Why did I leave my loving family? Nothing matters anymore. I cannot go home, shame will always follow. I killed a man. The only way to end my pain is to die.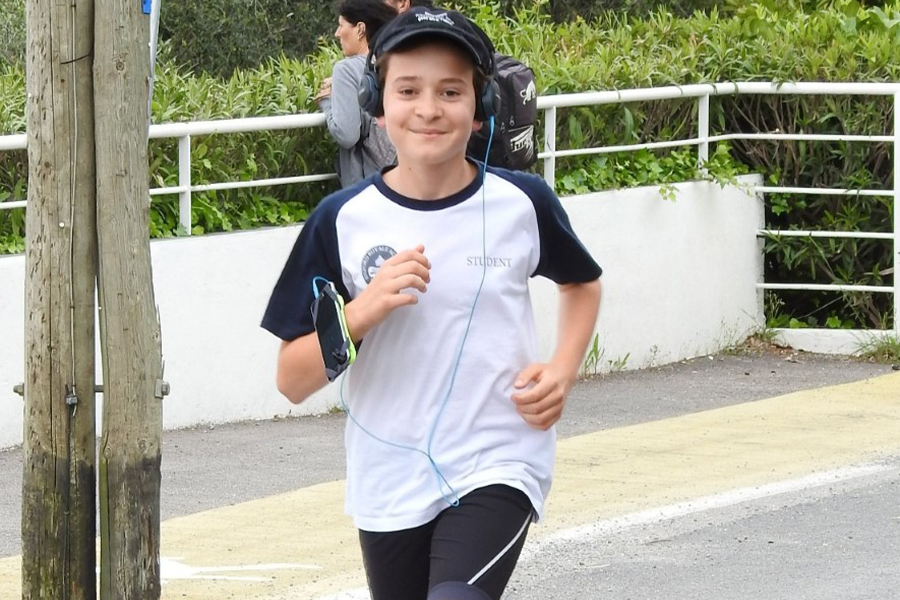 Raphaël Courouble is a 12 year-old French  student fluent in English, Chinese and French.  A keen long-distance runner, Raphaël enjoys archery and martial arts and  is a bonafide  Harry Potter  and Star Wars fan.
Sponsored by Kerrygold in Greece, Aegean Airlines, The Benaki Museum,  Patrick & Joan Leigh Fermor House, Aria Hotels, Attica Park, Pelion Homes, Grande Bretagne Hotel, James Joyce, O'Connell'sand Molly Malone's Irish pubs
---