About us
Covering everything from art and design to travel and opinion, Athens Insider has thrived as an independent publishing house, with its unique brand of elegant visuals and engaging writing; it's the type of magazine that not only informs, inspires and expands your mind – it also looks incredible on your coffee table! A magazine packed with stories of creativity, passion and vision in enduring print with stories for, by, and about the people who have shaped the city of Athens over the past 20 years and will continue driving upcoming decades. Athens Insider started life in 2000 as a helpful magazine for expatriates and tourists; but soon established itself as a sophisticated and aspirational publication, successfully capturing the spirit of a metropolis in dramatic flux in the lead-up to the 2004 Olympics.
Since then, our immersive features on the trends, tastes and traditions that shape a destination, along with our compelling interviews with influential personalities, both local and international, have made us a respected experiential reference point for the global community living here – and for curious travellers visiting Greece on business and leisure.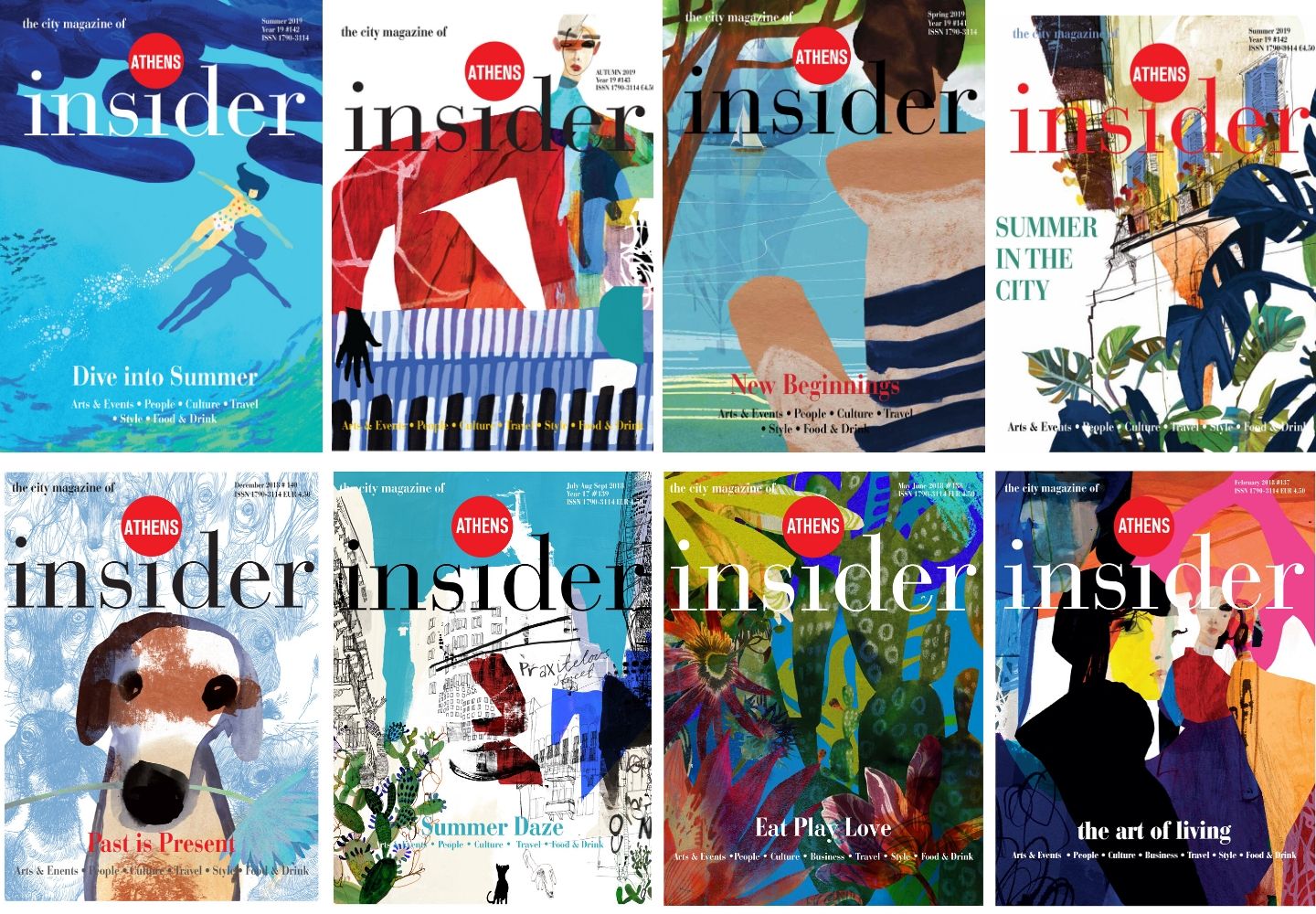 Our team of dedicated journalists chronicles the ever-changing landscape and street culture of Athens, while our photographers transmit the vibrancy of Greece through visually arresting human-interest photo essays.
Published four times a year, Athens Insider is the only English-language lifestyle magazine still sold on the newsstands in Greece and is the flagship brand of Insider Publications, publisher of travel magazines and city guides. Its sister publication, Bonjour Athènes, is published quarterly in French. Insider Publications also publishes magazines in German, Chinese, Japanese, Turkish and Russian once a year catering to premium tourists from those countries.
Athens Insider is sold at 500 kiosks across the country and distributed in 22,000 luxury rooms in 75 hotels across Greece, as well as at business lounges of all leading airlines, embassies and private clubs.
Our successful print editions – together with our website, social media community and popular Insider Weekly newsletter, a timely free distillation of all the best elements of our magazine, deliver a dynamic multi-platform content environment that serves as both a visual escape and inspiration source for a switched-on, plugged-in audience.