Insider Weekly Newsletter – SO LONG, FAREWELL APRIL
April showers bring May flowers, the saying goes, and while it usually applies to wreaths being crafted to ring in spring, this year it warrants a different interpretation: we've finally earned our first tentative steps to normalcy after six weeks of exemplary behavior in lockdown. A bit like Navine G.Khan-Dossos' art whose colour-soaked patterns cloak potent meaning. Here's our feel-good weekly capsule to slowly ease into our new normal.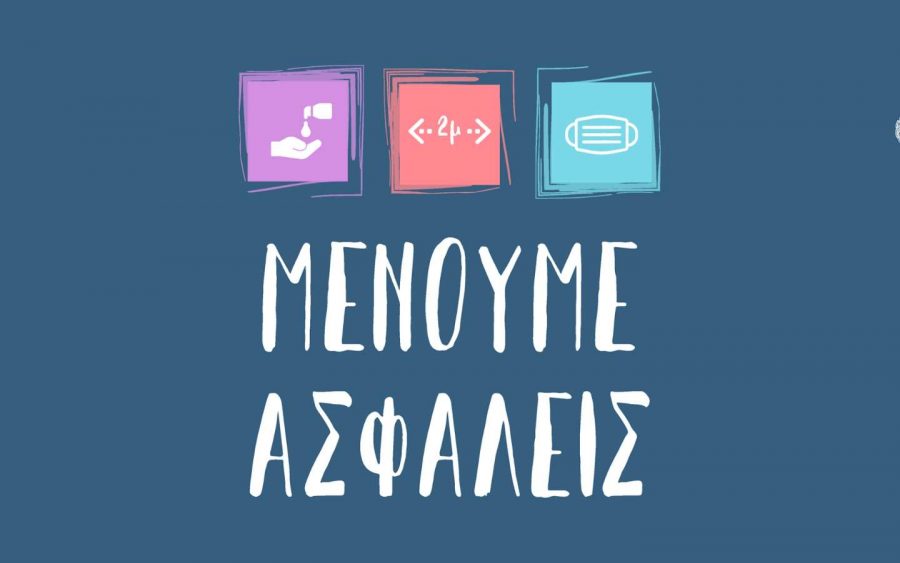 Greek roadmap to new normal: date-wise breakdown
The Greek government announced a gradual easing of its lockdown measures, to be reviewed daily for public safety. The magic date is May 4, but the relaxation of measures comes with constant urging to remain vigilant and to follow safety guidelines – compulsory masks, use of gloves, use of antiseptic gel and mandatory 2-metre distancing. 
READ MORE
Quarantine walks in downtown Athens: sms no.6
With the Greek National Opera closed since lockdown, Nikos Tsaousis' operatic outings have been restricted to his daily constitutional. You can confine an artist, not restrain his artistic spirit. Tsaousis freeze-frames this epic moment in history through his telling images. 
READ MORE
Coded Messages: The Hidden Language of Navine G.Dossos' Art
Plato famously said, "Let no one ignorant of geometry enter in." Navine G. Khan-Dossos' geometric art comforts and provokes. Working between London and Athens, her art draws cheeky references to the algorithmic nature of the interconnected world we live in. Her most recent composition, Ta Nea Xysta, is a series of black and white geometric designs unique to the village of Pyrgi on the island of Chios. Social media icons and the dreaded coronavirus sit harmoniously beside emblematic motifs in a sort of Fibonacci sequence, forcing us to contemplate the divine and the mundane, as indeed this pandemic has. 
READ MORE
---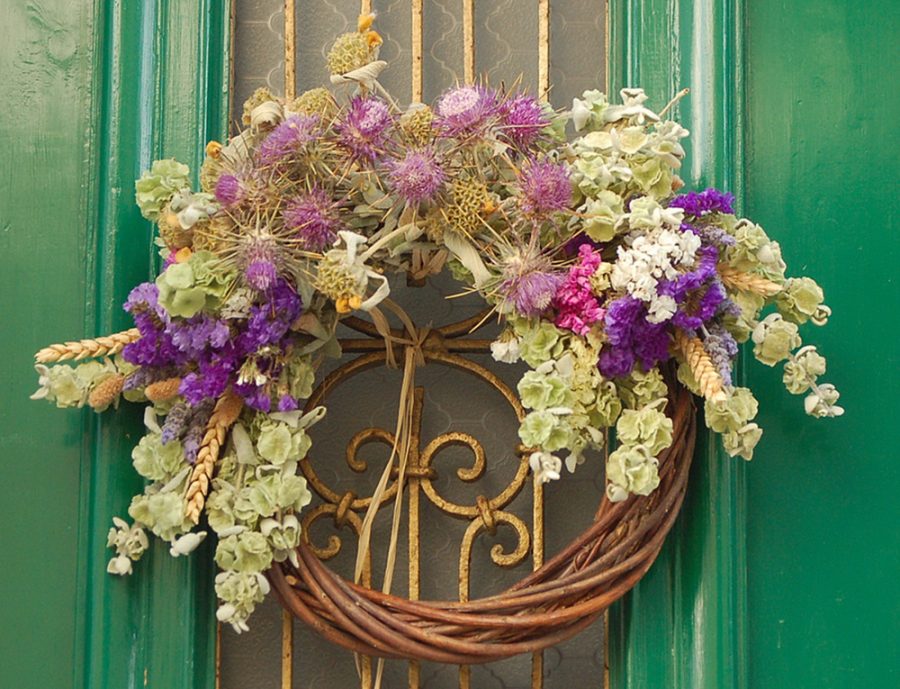 How to Celebrate May Day (Protomayia)!
Tomorrow is Protomayia. Though official celebrations have been slated for May 9, there's no reason why you can't pay tribute to the Return of Spring and the End of Lockdown like a true Greek… 
READ MORE
Trouble in Paradise
Timothy Jay Smith's Fire on the Island unveils the complex layers that guise the sun-drenched, bougainvillea-tinted Greek isle, blighted by declining tourism and the seemingly intractable refugee crisis. There are family feuds and a corrupt clergy. There is racism and homophobia. But there is romance, humour and mystery too! An engaging summer read for the travel-deprived, all the more transporting in our confined times.
READ MORE
An A-Z Greek glossary of Covid-19
Its rich history makes Greek so versatile as to offer a description for every conceivable situation or feeling, with a plethora (there's one!) of words to describe a medical condition or psychological state of mind. Greek is naturally the language of choice to describe the strange, multi-layered reality that the pandemic presents. Athens Insider breaks down Corona terminology to its very Greek roots. 
READ MORE
---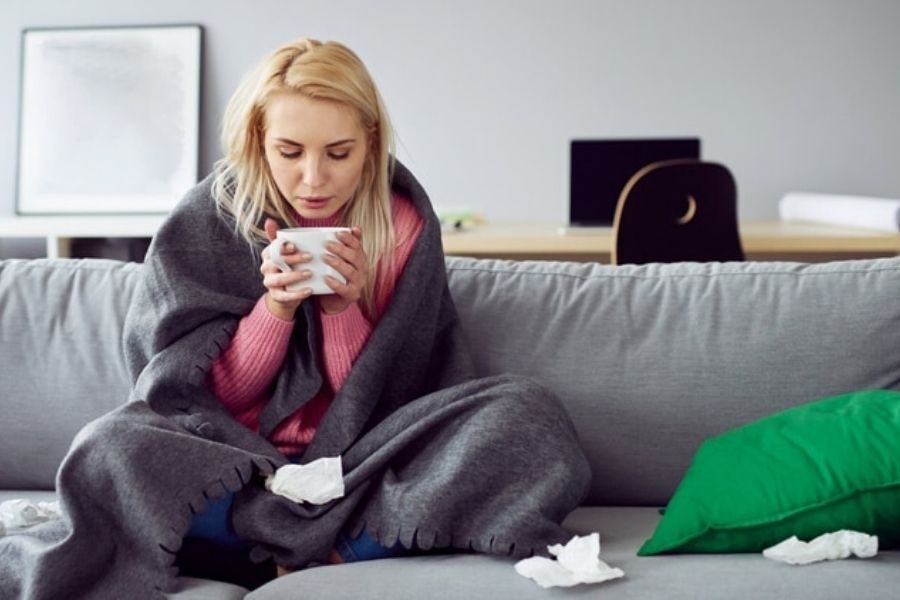 What type of Quarantiner are you?
The lockdown tested "The I'd never ever" claim in more ways than one. Shirkers became DIY-freaks, workaholics slept in, fashionistas stayed in their pjs, fitness-freaks raided the refrigerator, loud-mouths meditated, junk-food junkies cooked, the slobs tidied up, the OCDs became even more compulsive, everyone hand-washed, binge-watched, overate, over-drank or lied about it! Which quarantine club do you belong to? 
READ MORE
La vie en rosé
For too long, rosé wines languished at the Liebfraumilch and Babycham end of the wine league tables: the Barbie-toned bottle left undrunk at BYOB parties; the choice for the likes of Joey from Friends' dates (blush Zinfandel, to be precise), or drunk with an ironic smirk by kitsch-lovers. But in recent years, pink wines have shed their inferiority complex (along with their sugars), and emerged sleeker and drier to enjoy a surge of popularity as drinkers discover their light and easy appeal, and palatable prices, finds Cordelia Madden-Kanellopoulou. 
READ MORE
Flavourful Tomato Saganaki with Formaela cheese
Konstantinos Votsalas suggests a three-ingredient, low-carb, fresh and light salad to usher in the end of lockdown. 
READ MORE
Under lockdown no more
John Carr mirrors the collective psyche of a country eager yet cautious to crawl back to near-normalcy. 
READ MORE
---
Live from the Greek National Opera

The Greek National Opera continues broadcasting some of its most successful operas on ERT2. 

READ MORE

Cycladic Society. 5000 years ago

An online exhibition that showcases the structure of Cycladic society during the Early Bronze Age (3200 to 2000 BC). 

READ MORE
---
My faith came out upside down 

(Μου βγήκε η πίστη ανάποδα) (Mou vgike I pisti anapodha)

Meaning:  I worked till I dropped; the ordeal was almost too much
Here is a phrase with echoes of the old Christian-Muslim battlefield that Greece was for much of the 14th to the 19th centuries. With the Ottoman Turkish incursions that culminated in a 500-year subjugation, many Greeks were converted to Islam by force. This would take the form of physical torture, in which, more often than not, the victim was hung upside down until he or she recanted. *An extract from Greekisms for Dummies
Greekisms for dummies
Treat yourself or a loved one to this laugh-out-loud informative guide to the colourful linguistic secrets of the Greeks, written by Insider's own John Carr (with Paul Anastasi), and accompanied by wonderfully humourous illustrations by Iason Iliades. 
BUY NOW!
---