Why interest in real estate on the Greek islands is soaring
As Greece reopens its borders to tourists, buyers and investors from abroad are scouring its islands for good real estate deals. In the last twelve months, despite the coronavirus pandemic, property prices in the islands have remained stable and interest levels have skyrocketed, says Georg Petras, CEO of Engel & Völkers in Greece.
Highly sought-after destination for international buyers
No Mediterranean country has more islands than Greece: there are over 3,000 in total, 113 of which are officially inhabited. The Cyclades islands with Mykonos and Santorini are one of the top summer destinations in Europe. Here the request for real estate, as well as on Crete and Corfu and in the coastal areas of the Peloponnese like Porto Heli, has remained very high despite the corona pandemic. In Porto Heli, houses holiday homes have hovered in the 7 million euros bracket. Amongst the most popular destinations are Mykonos, Paros and Rhodes, due to the exclusive villas and hotels, award-winning restaurants, crystal-clear waters and white sandy beaches. Rhodes, due to its southern location and warm temperature, is also a highly-favored destination in the winter. Here the top price for a house is 4 million euros, whereas apartments in the most requested areas reach up to a maximum of 6,000 euros per square meter. At the same time, the maximum total price for a detached home in Paros can be estimated at 8 million euros. Currently, the most expensive estate in the portfolio of Engel & Völkers Greece is a villa in Mykonos with direct access to the sea; the asking price is 10 million euros.
"International buyers make up 85 percent of second home purchases. We are delighted to see Greece's summer protocol for 2021 to be in course and to welcome foreigners again. The Greek islands have attracted this past year strong interest from international buyers, especially from Central European countries. We are expecting this number to rise exponentially in the coming months," says Georg Petras, CEO of Engel & Völkers in Greece.
Who is buying?
Around 90 percent of homeowners are private, who make use of their property as a second home. Strong interest is noted especially from Central Europeans coming from the DACH regions (45 percent from Germany, 15 percent from Switzerland and 10 percent from Austria) as well as the Benelux countries and the USA.
The obvious appeal for potential buyers
Greece offers the perfect opportunity for second home buyers: luxury coastal properties, superb quality of life and new infrastructural redevelopment projects, which present a unique package for anyone seeking a sound investment with high appeal. Real estate can also be rented out during a specific period of time as the return on investment (ROI) in the islands are very beneficial, starting from 5 percent and reaching up to 10 percent.
Outlook: Increased demand expected for 2021
Engel & Völkers expects demand for second homes to rise by this summer and prices to remain stable. "This is a year of great opportunities for all investors and buyers looking to own a property in Greece. 2021 might well be the year that the market reorganises and stabilises under new circumstances, opening up savvy investment opportunities with the potential for high returns," says Georg Petras. "We want to offer quality services in the first and second home sector, meaning both for foreign and also domestic investors," he concludes. With the appropriate tax measures, government support, the development of necessary infrastructure, Greece can be a competitive destination for Germans, British and other nationalities, when the pandemic comes to an end.
Some of the properties currently on the market
Here are three islands that offer an insight into the Greek secondary homes market.
MYKONOS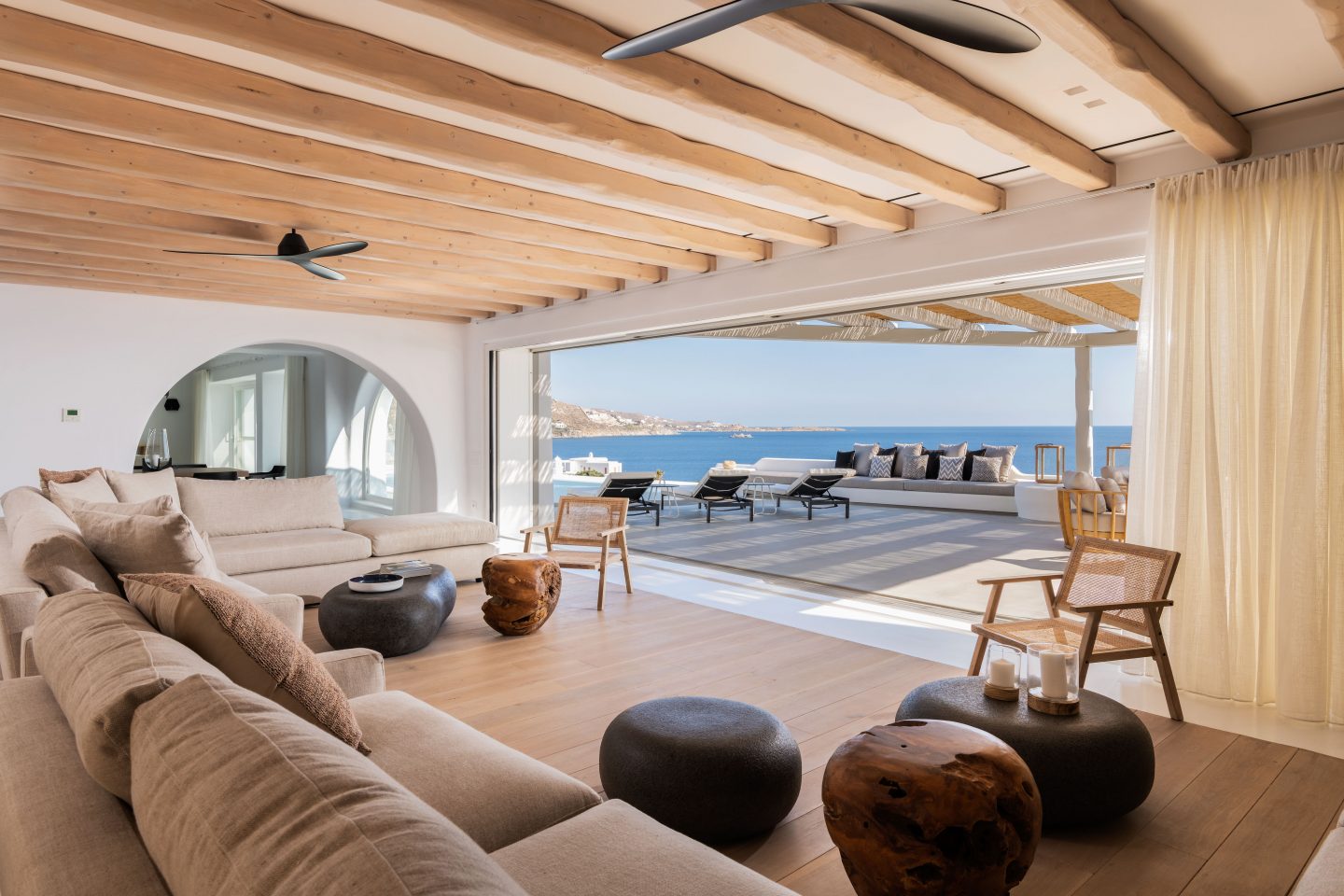 This 7 million euro villa on Aleomandra's coast in Mykonos extends over six bedrooms and six bathrooms over a 725 square meters living space, with a view of the sea. Besides enjoying the pool, the property offers a hammam and a gym area.
https://www.engelvoelkers.com/en-gr/property/finesse-in-aleomandras-coast-4339104.1421027_exp/
PAROS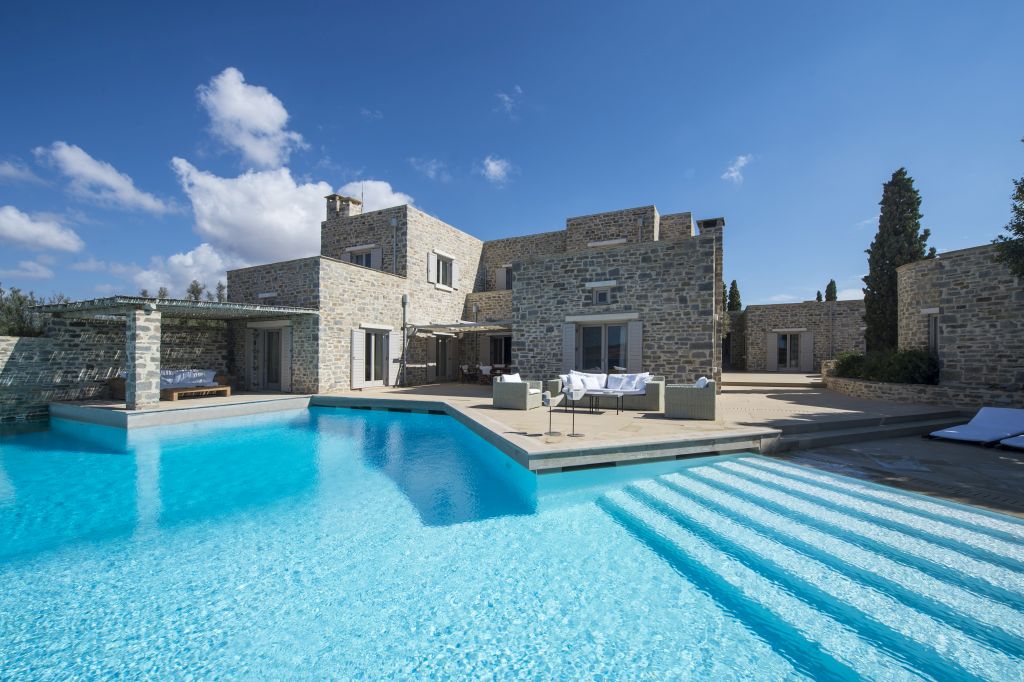 This luxurious waterfront residence on Paros, with six bedrooms and seven bathrooms, idyllic views on the Aegean Sea and the island Antiparos, can be purchased with Engel & Völkers for 4.5 million euros.https://www.engelvoelkers.com/en-gr/property/waterfront-mediterranean-oasis-resort-4364990.1421046_exp/
RHODES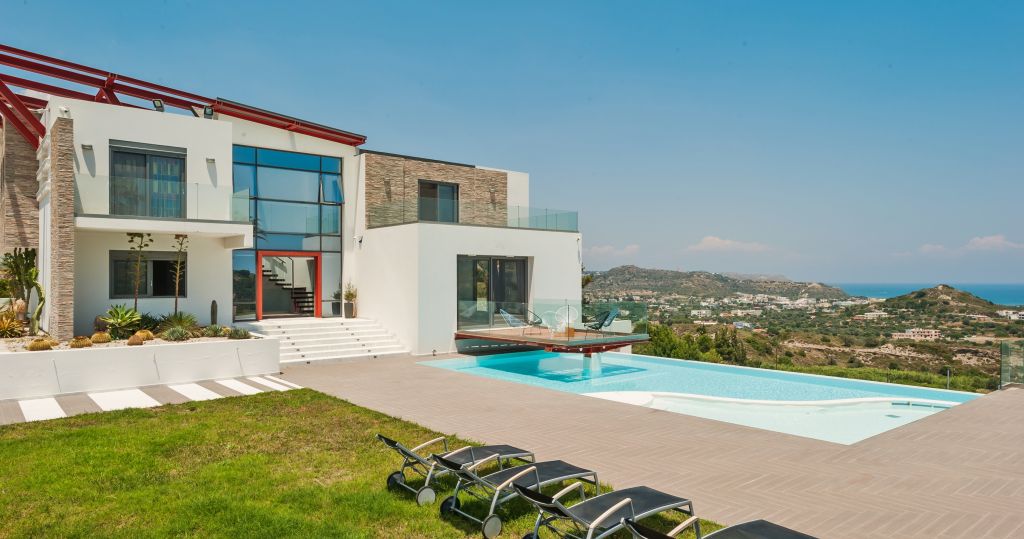 This exclusive sea view villa located in the area of Kalithies, in the north-east of Rhodes, boasts generous living spaces and sits on approximately 8.300 square meters of private grounds. The structure offers six bedrooms and three bathrooms, as well as a heated swimming pool. The asking price is 1.55 million euros.
https://www.engelvoelkers.com/en-gr/property/the-epitome-of-mediterranean-splendour-3488085.1106594_exp/
---