Why do Greeks fly kites on Clean Monday?
Every year on Clean Monday, Greeks young and old can be seen in any available patch of green indulging in the traditional beginning-of-Lent activities of kite-flying and picnicking. Setting a kite in the air – and then releasing it – is said to symbolise the freeing of the body from sin, or the passing of the human soul to Heaven and God.
Though kite flying itself is thought to have originated in ancient China, the tradition is deeply rooted in Orthodox Christianity, with older generations believing that the higher their kite flew, the more likely their prayers would be heard by God. In a similarly purifying spirit, no meat or fish must be consumed on Clean Monday, the start of the Lenten fasting period, which this year falls on March 7.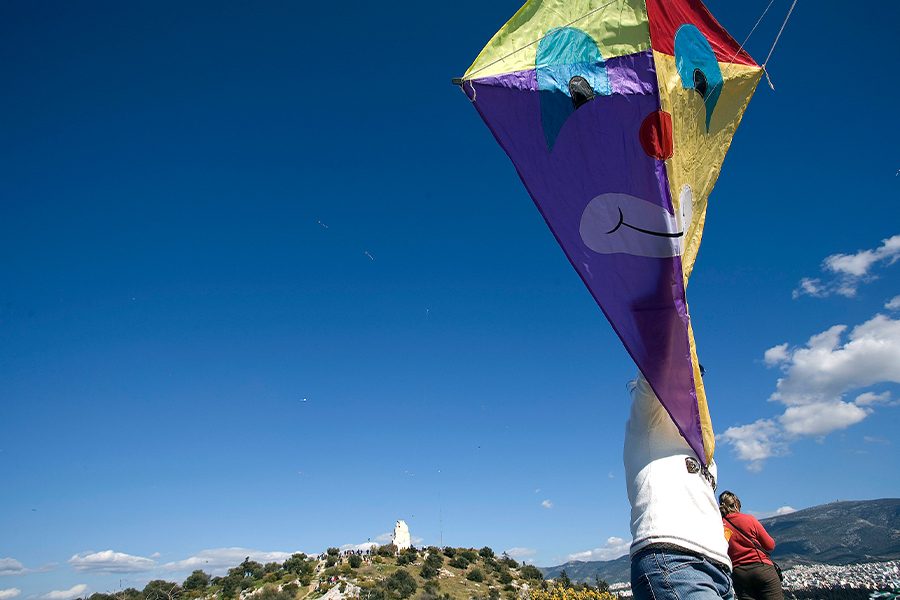 Expect most Athenians to head to the beaches and parks on this day. In particular, we recommend Filopappou Hill, Strefi Hill, Tourkovounia, and Lycabettus Hill. Or head towards the coast, and follow a traditional 'nistissimo' seafood lunch with kite battles on the beach.
---