Maria Callas: The Sacred Flame
In her centenary year, Helena Matheopoulos pays tribute to Maria Callas whose operatic and personal style as the ultimate diva of her generation, coupled with almost endless drama and intrigue in her personal life, only contributed to her appeal as opera's most iconic phenomenon.
Forty five years after her death, Greek-born Maria Callas (nee Kalogeropoulos), is still worshipped as ardently as she was during her lifetime: Her records outsell those of any other diva, past or present, and she seems to mesmerize a new generation of opera lovers as potently as she bewitched the audiences of her day; a phenomenon unique in the history of opera. "Callas is not just unequalled – she is unequalable," according to the legendary Italian film, opera, and stage director Luchino Visconti.
The Italian press perceptively christened  her "La Divina," a  term that aptly emphasizes the extra, metaphysical dimension that sets Callas apart from singers of her time and, so far, of all time. Mezzo soprano Kiki Morfoniou, who sang Neris to Callas's Medea at Epidaurus in 1961, also stresses the 'metaphysical dimension' of Callas's immortality. "I feel that Maria just won't go away. I can feel her presence."
Callas is certainly not going away in a hurry! In 2018, she was the subject of a fascinating film by Tom Volf, "Maria by Callas".  In 2019, the Italian film actress Monica Bellucci starred in a one woman show with Callas as its subject in Paris, Athens and several other places. In 2020, we had the premiere of Marina Abramovic's extraordinary show The 7 Deaths of Maria Callas at the Bavarian State Opera – a co-production in five more theatres, including Athens, Naples and Paris. Now, she is being celebrated by two major exhibitions at the Greek National Opera, one currently on and one opening in late November. "Without doubt", continues Morfoniou, "Maria was The Voice of the Century".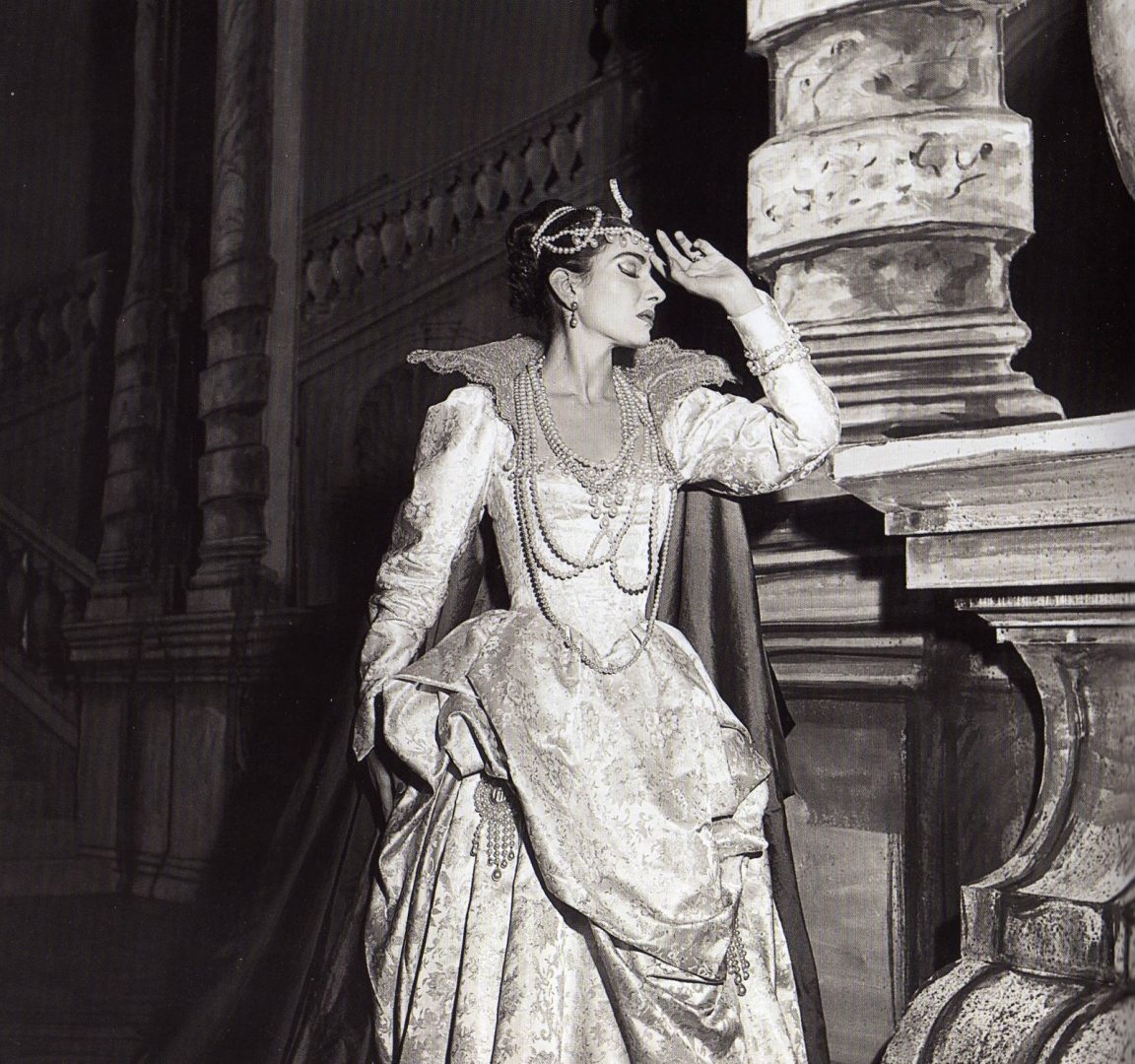 In fact, Callas was more than that. More than the legend she was in her lifetime or the myth she became after her death. Because, beyond the magic and searing intensity of her personal performances, she was a pioneer whose career marked a turning point in the history of opera. "She was a comet, who shot through the operatic firmament and changed it forever. She totally transformed operatic interpretation," states Barbara Frittoli, who has "a passion" for Callas.  "When you listen to Callas on record, you actually begin to see whatever character she is singing before your eyes. There is fire in her singing, a fire that makes the characters live. Her career may have been comparatively short, but it was a beacon of light which endures to this day and inspires all of us."
Indeed, as James Levine, former Artistic Director of the Metropolitan Opera affirmed some years ago, "Callas's career was revolutionary.  She invested opera with an unprecedented degree of musical/dramatic unity and dramatic credibility.
This 'Callas Revolution', as it came to be known, was so profound, thorough and far-reaching that, aided by inspired stage directors such as Luchino Visconti, it transformed opera into believable theatre, an art form that could survive and thrive in an era such as ours, whose criteria of dramatic credibility have been shaped and dominated by cinema, television and now, also by digital media. So, one is fully justified in talking about opera BC and AC – before and after Callas."
There is something almost mystical about the fact that it took a Greek to inject drama into opera, the sublime art form invented in 16th c. Italy by the Camerata Fiorentina whose members (a composer, a poet, a historian and two erudite members of the Florentine aristocracy) were searching for the music used by the ancient Greeks in their dramas! They never found it, but in the process, following the writings of Aristotle, they produced their own version of what it was probably like and invented melodrama, a Greek word meaning drama with music, the official name of opera.
For centuries, opera had traditionally become, (with very few exceptions such as the legendary Russian bass Fyodor Chaliapin), an art form almost exclusively focused on the vocal aspect. Until the revolutionary advent of Maria Callas – which, like all revolutions, had its fair share of opposition by groups labeled "canary fanciers" for whom beautiful sound was still the only ingredient necessary in opera.
Callas, on the other hand, used the extraordinary beauty, colour and expressiveness of her instantly recognizable voice with searing emotional intensity and fearless, total abandon solely as tools in the service of the music at hand. She was never afraid of producing an 'ugly' sound when the drama demanded it!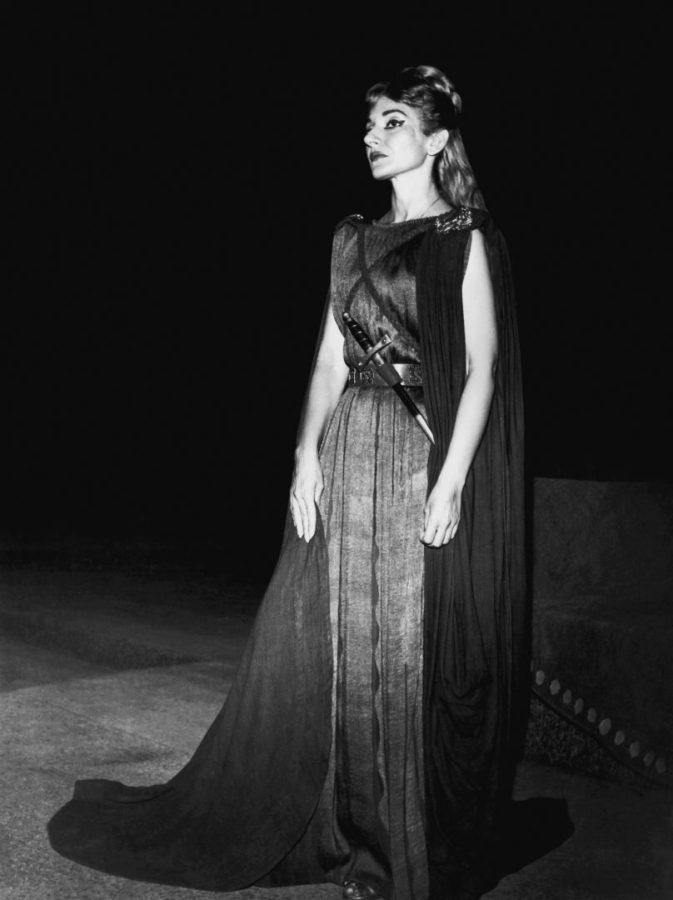 Ermolela Jaho, who resembles Callas in her total, no-holds-barred identification with the heroines she interprets, states that when she first heard Callas on cassette, "I had the impression of a miracle unfolding before my eyes. It was the first time I heard a voice delving deeper than the notes and stretching beyond the boundaries of the written score."Indeed, Callas's true genius lay in her acute and unique musicality, that hyper-acute musical sensitivity of hers which coloured the way she listened to the music. She delved far deeper behind the notes and between the lines, intuiting and responding by reflex to the emotion that had gripped the composers when they wrote each specific note, line or scene.
"The only stage director in opera is the composer", she used to say. "If you really listen to his music, with your inner ear, you will find everything you need for your interpretation, vocal or scenic, you will find the truth. And that's my job. To find the truth and tell it to the public, as honestly as I can."
This passionate, febrile, almost religious quest for the truth – musical, dramatic, emotional and spiritual – behind every character, every work and every composer is what set Callas apart from any other singer of her day and, with very few exceptions, of all time.  
The secret of her art, in her own words, was "molta verita, molta sincerita, molta scienza, molta improvisazione." (A lot of truth, a lot of sincerity, a lot of technical expertise, a lot of improvisation). "First, you prepare every musical phrase in your mind. Then you prepare the right expression in your face, and then you give it to the public, If you don't do this in time, it will be too late."
Helena Matheopoulos, a former fashion editor of Tatler and a regular contributor to The Times (London), Gramophone, and Opera Now, has also published several books on opera, including Placido Domingo, Diva: The New Generation, and Fashion Designers at the Opera. She lives in London.
---