Insider Wellness in the time of Corona
Its April! You're not fooling anyone anymore into believing that taking out the rubbish counts as exercise. Elena Panayides recommends how this solitary yet global experience can be spent uncovering inventive ways to secure your Wellness goals.
Beyond our social-distanced, permission code 6, walking, running and cycling there are plenty of ways to continue toning and tightening our bodies for when we break free and put them on display again. It might not just ward off the virus but also boost energy and happiness-inducing serotonin levels.
Workouts online
567Broadway! workouts, featuring choreography inspired by your favourite stage shows, are available for free on YouTube.
Blocker Yoga classes range from seated meditation to higher-intensity yoga workouts, all with the goal of cultivating more mindfulness with intentional movement and centered presence.
Boho Beautiful offers free yoga classes and meditation practices on YouTube.
The Fit By Cris channel on YouTube has a ton of workouts that you can do at home with no equipment or using simple household items, like your couch.
Personal trainer Lisa McLaren has a slew of workouts for free on YouTube, most of which need little to no equipment beyond occasionally weights.
Get amazing workouts you can do at home from PopSugar Fitness' YouTube channel, including HIIT, cardio and more.
If you like some steam with stream, check out SassClass dance and fitness classes, aka #SassAtHome, on YouTube. They also offer two free virtual classes per day for the next two weeks (and the streams will stay online if you can't watch live).
YogaLily Studios features mini yoga, calisthenics and gratitude sessions.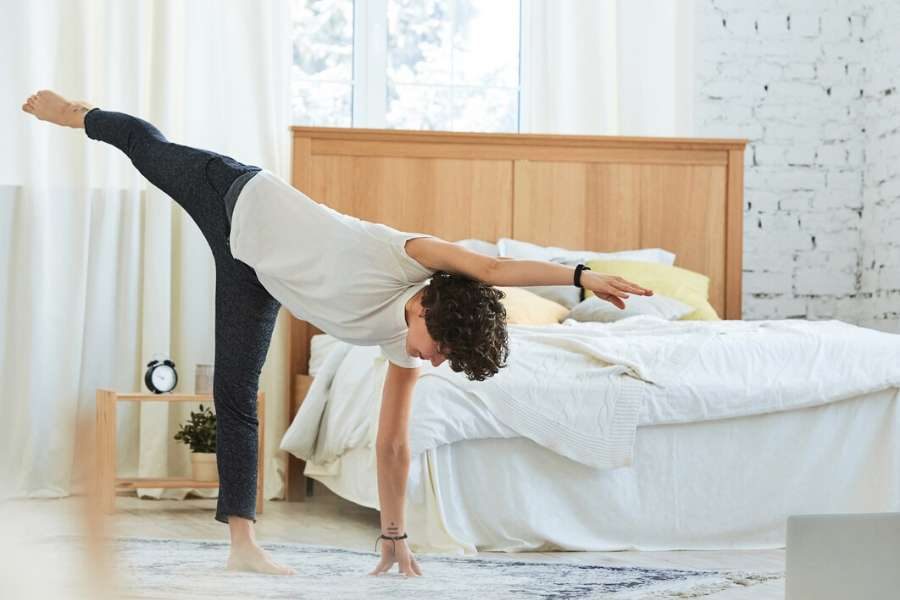 Workouts on Instagram/IGTV
Athletic and already in shape? Check out BodyRush Fitness on Instagram for advanced workouts.
Just Like Om offers free streaming yoga sessions on Instagram Live.
Lisa Reed Fitness provides effective yet simple at-home workouts on Instagram and Facebook.
Love yoga but hate the hype? Bulldog Online is offering free yoga videos you can do from home without all the juju for 30 days. You can stream their content on mobile devices, your laptop, Apple TV and Amazon fireTV.
Club Pilates provides at-home Pilates workouts to strengthen your core, improve your posture, increase mobility and so much more. All you need is a mat to get started.
Workouts on Facebook/Facebook Live
Bikram Yoga Works & Cryotherapy posts a daily schedule and stream free yoga and Pilates workouts and motivational moments throughout the day on Facebook.
Jess Grippo offers a special program called "Dance Alone, Together" on Facebook Live and Instagram Live, designed to make you connect to your body, wake up your creativity, and turn solitude into action. Grippo's daily freestyle dance breaks will get you out of your head and into your body.
Wellness World offers free streaming yoga and meditation on Facebook daily.
Workouts for Kids
Search YouTube for family-friendly cardio workouts like this one from PopSugar Fitness
Move along to the brand newKIDZ BOP and obé fitness collaboration video series.
NEO Kids has 30 days of free access to workouts to keep your kids busy and curb cabin fever.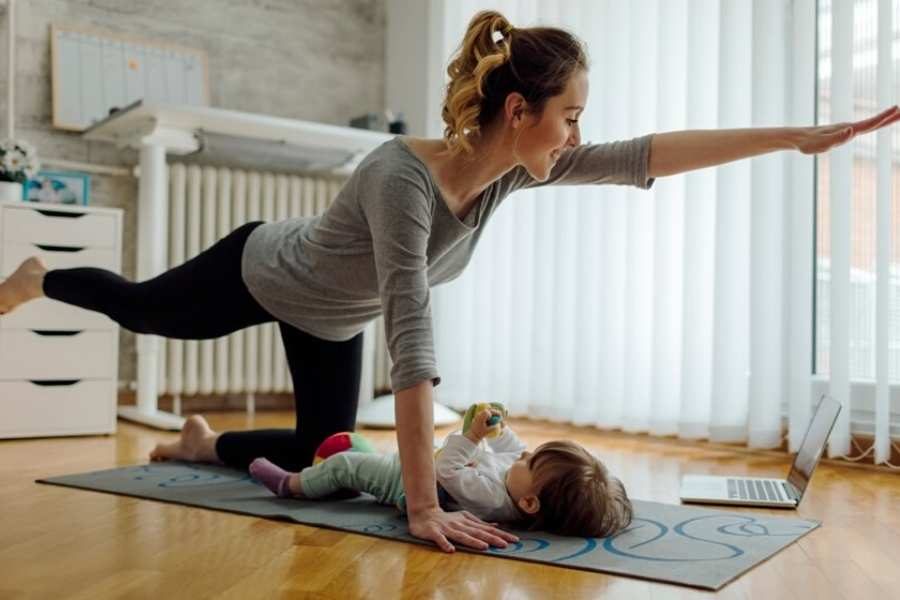 ---