Time for a Sea Change
While Greece is a world-renowned tourist destination for sailing holidays, it's not the hub for professional racing sailing that its climate and location warrants. Graham Wood talks to Akis Tsarouchis, a passionate sailing guru who is trying to remedy all that.
On the face of it, Greece should be the European epicenter for professional sailing. It's got everything. A perfect climate, ideal wind conditions, beautiful locations, and plenty of sea. Unfortunately, apart from all those factors, which have actually made it a much-loved hub for sailing holidays, Greece still comes up short when it comes to catering for the world's professional racing sailors.
Why? Put simply, the international sailing community tend to associate Greece with relaxation rather than regattas. Tsarouchis, one of Piraeus Sailing Club's prominent sailing coaches and among Greece's most experienced yachtsmen, is trying to change that. Spearheading the club's newest initiative, Sailing Spot, which is a club for adults to learn the trade of match racing, Tsarouchis frequently organizes high profile events, generating interest among the local communities, and the momentum is building.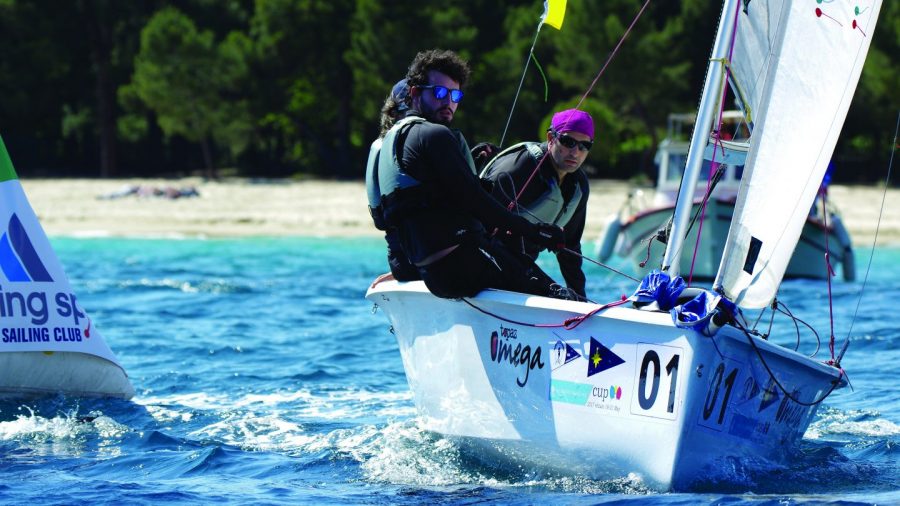 "With events like these, the aim is to develop sailing in parts of Greece away from its capital and promote a sport that for a country like Greece, should be the equivalent to skiing for an alpine country," Tsarouchis tells Insider.
"Efforts like these, apart from developing the sport of sailing, help in generating a new touristic product and highlight parts of Greece as destinations for yachting activities. What we want is to provide a training platform for adults seeing sailing more as a sport rather than just for vacations, and that's why the Piraeus Sailing Club has launched this new division, Sailing Spot, which does exactly that: trains adults, at any level, to be able to compete in such events."
Indeed, for all its popularity for the vacationing sailing jetset, there still remains an absence of large professional regattas. And therein lies the problem for Tsarouchis.
"To attract interest you must be able to host major events, meaning large-scale regattas with all leading crews and yachts participating," he says. "Most of those type of yachts reside in specific places in the Mediterranean such as Palma, Sardinia and the French Riviera. Why? Because of easy access to facilities, organized marinas, service points, etc, as well as their close proximity to one another. Greece has beautiful destinations and is a unique place for sailing but is only really now developing the infrastructure needed to accommodate big regattas. Yes, major events have taken place here in the past, but we cannot be considered a hub.  Not yet at least."
So location is, in effect, a barrier to Greece's development in many ways.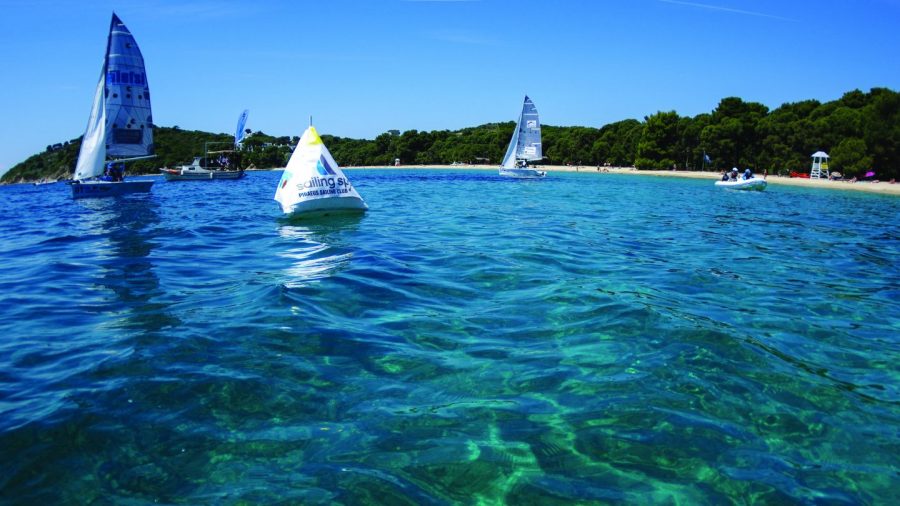 "That's right," Tsarouchis agrees. "The long travel time of yachts from the current Mediterranean 'hubs', along with the lack of infrastructure, are the main barriers. On top of that, the economic climate prevents sponsors from being keen to support such attempts thus leaving yacht clubs to struggle to raise the funding needed."
While time will tell if Tsarouchis and his fellow seamen at the Piraeus Sailing Club can have a major effect of the current status quo. What is certain is the effort and innovation they are bringing to the table with the Sailing Spot arm of the club.
As well as time on the water, Sailing Spot offers a unique digital experience using 360 cameras, VR, smartphones and smartwatches in a cooperation with Samsung so that students get the most out of their training and progress much faster and with less effort. Additionally, students have access to other activities such as yoga, fitness, skiing and seminars.
Adds Tsarouchis: "Our target audience is mainly for the professional adult, people who see sailing as a sporting and recreational activity where they find peace and fun away from their busy everyday office lives with like-minded individuals – anyone can join, regardless of prior sailing experience; we're here to teach everything needed so that anyone can start enjoying sailing."
What was it the famous sailor Webb Chiles, the first American to sail solo around Cape Horn, said? "A sailor is an artist whose medium is the wind." Now if that's not romantic enough to get you excited about joining the sailing revolution then I don't know what is.
---
*For more info, visit.
---