Top 5 Healthfood Stores in Athens 
In our new series on all things health and wellness we recommend the best wellbeing destinations to be found throughout the city.
4 Seasons Bio, Syntagma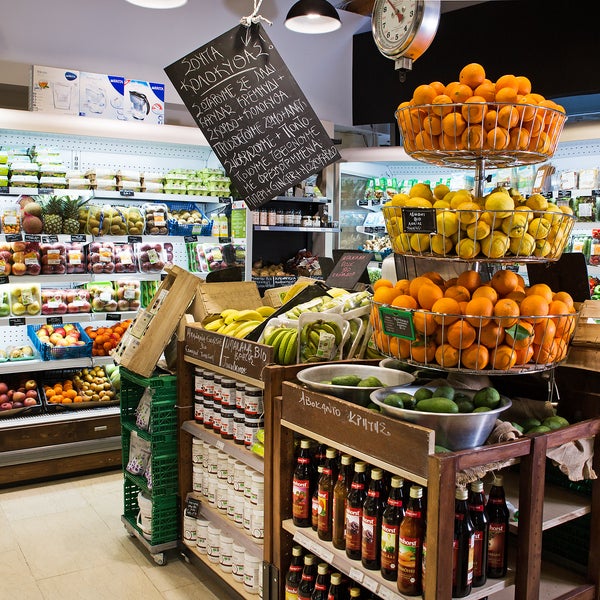 The most luxurious of Athenian healthfood stores, this one-stop shop serves as an organic market, high-end deli, natural beauty store and general clean lifestyle support depot. Probably the most exotic fruit and vegetable selection in town, along with a decent organic and natural wines selection, you can source ingredients for everything from detox gear to fine dining, besides high-end face and bodycare, and decent range of nootropic powders and well-sourced supplement brands.
Kampos Biomarket, Syntagma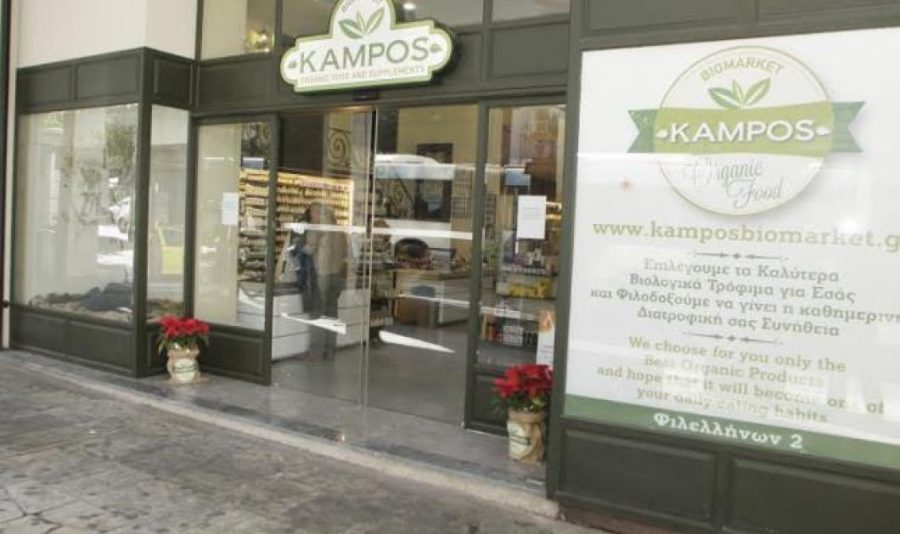 A go-to for classic hippy-lux options like Dr Bronner's soaps and xxx, this unpretentious market is a treasure trove of herbs, healthfoods and novelties you can't find elsewhere. The staff are knowledgeable able native Greek herbs and will order any supplements they don't have on hand. Great for simple affordable products as well as higher end organic supplies, and as a one-stop shop for a clean living haul.
Biologiko Horio, multiple locations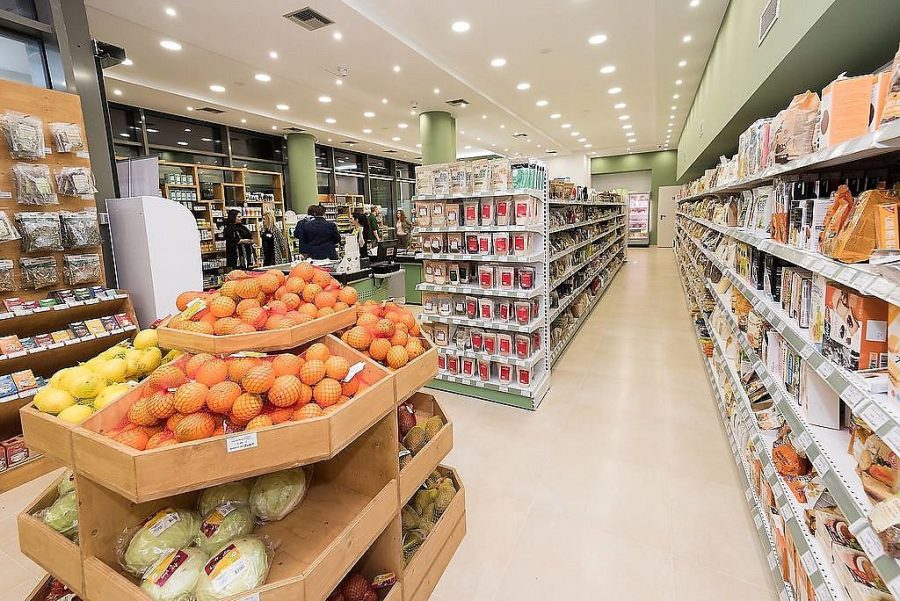 Besides the usual selection of organic and alternative food products, an array of natural beauty options, and a supplement selection, here you can find various extras depending on each branch, ranging from fresh juices and a salad bar, to fine foods and condiments from Asia, and home products such as water filters and fragrance dispensers. A chain of healthfood shops that go above and beyond.
Biofos, Omonia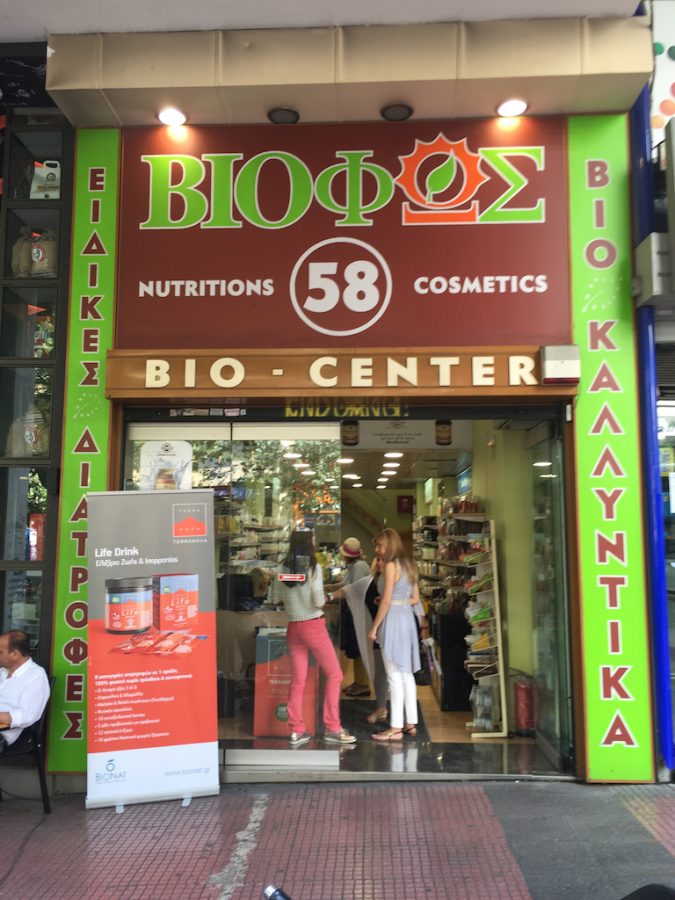 Separated into two sections, a natural food store and an alternative pharmacy, this well-stocked go-to wellbeing shop offers a generous array of bath and beauty products and perhaps the most extensive supplement line-up in town. The fruit and vegetables on offer change from day to day, and baby and personal care items are in plentiful supply. Staff are knowledgable about herbs and supplements and there's a coffee bar for an organic pick-me-up on the go.
Brinky's, Petralona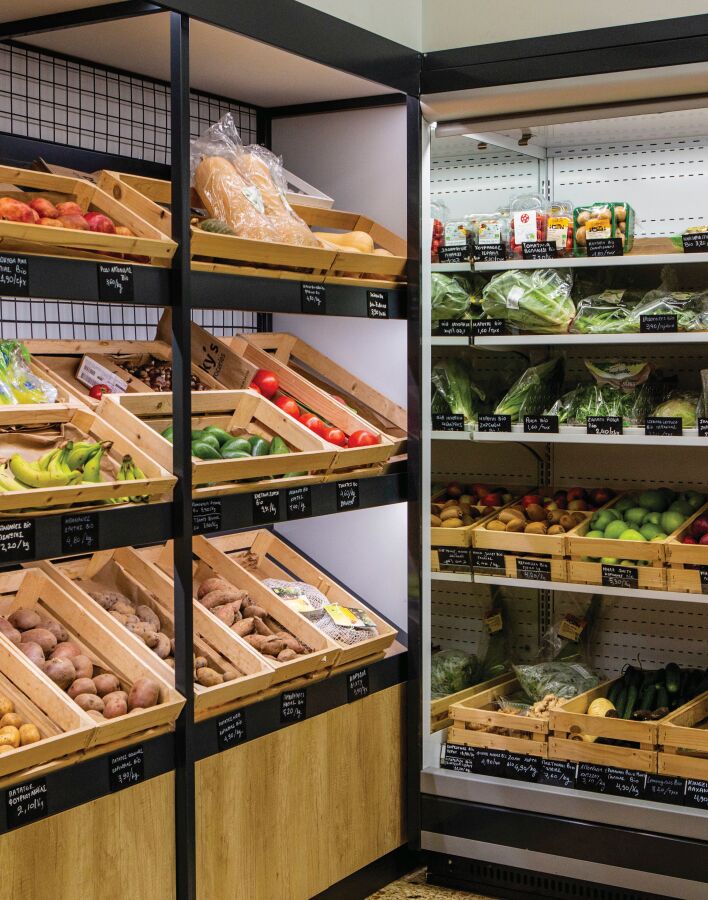 This boutique healthfood store on Petralona's picturesque restaurant strip Troon is a favourite of the neighborhood's increasingly fashionable residents. A curated selection of organic and delicatessen foods, plus a decent natural wines selection and a few good clean bath and beauty products, makes this offering appealing and easy to navigate, plus the staff are friendly and relaxed.
---