Here's the Lowdown on the Runciman Award 2022 Shortlist of Books on Greece
For nearly 40 years, the Runciman Award  has been selecting the best book published during the year in English about Greece or a Greek subject. Covering every imaginable subject related to Greece from archaeology, history and myth to contemporary fiction, biography and travel writing, writer Sofka Zinovieff , who served as a judge on the panel for the second year running, reviews the books that made it into the short list.
Being a judge for the second year running on the Runciman Award has been an exciting, sometimes daunting, but always interesting experience. In January, my four fellow judges and I were sent the twenty-three books we had selected for the long list, with the aim of finding the best book published during the previous year in English about Greece or a Greek subject. The net hauled in an impressively broad selection of treasures, from archaeology, history and myth to contemporary fiction, biography and travel writing. Every reader brings something different to a book, depending not only on her character and experience, but mood and circumstances at the time. While it is relatively straight forward to tell if a book is well researched and original, it's quite another to agree on whether it 'grabs you,' touches your heart, or deserves to be celebrated. How then, could five different people agree on a short list that should also reflect the diversity in authors and topics? I admit I was nervous before the meeting, which was held over zoom in April.
We took a long time to agree unanimously on a somewhat long short list of eight books. Each of us had to let go of some favourites, which wasn't easy. Still, the dread that a nice group of bookish types and academics might end up hurling abuse at each other didn't materialise and we were all delighted with our final selection.  The short list is indisputably varied and includes some marvellous and inspiring writing. All the books passed the test of being accessible for the general reader and as the only novelist on the panel, I was delighted that three works of fiction (all by women) were included.
I have to say I'm not looking forward to the task of letting the next seven books go, though all the judges agreed that any book on the short list would make a worthy winner.
The winner will be announced on June 13, in the Great Hall of King's College London
The 2021 winner was Roderick Beaton (his fourth time!) for his brilliant Greece: A Biography.
Worth £10,000, the Runciman Award was founded in 1983 in honour of Sir Steven Runciman, the British historian and Byzantinist. The prize is administered by the Anglo-Hellenic League under John Kittmer, former UK ambassador to Greece, and is sponsored by the A.C. Laskaridis Charitable Foundation and the A.G. Leventis Foundation.

Shortlist (in alphabetical order)
Nektaria Anastasiadou, A Recipe for Daphne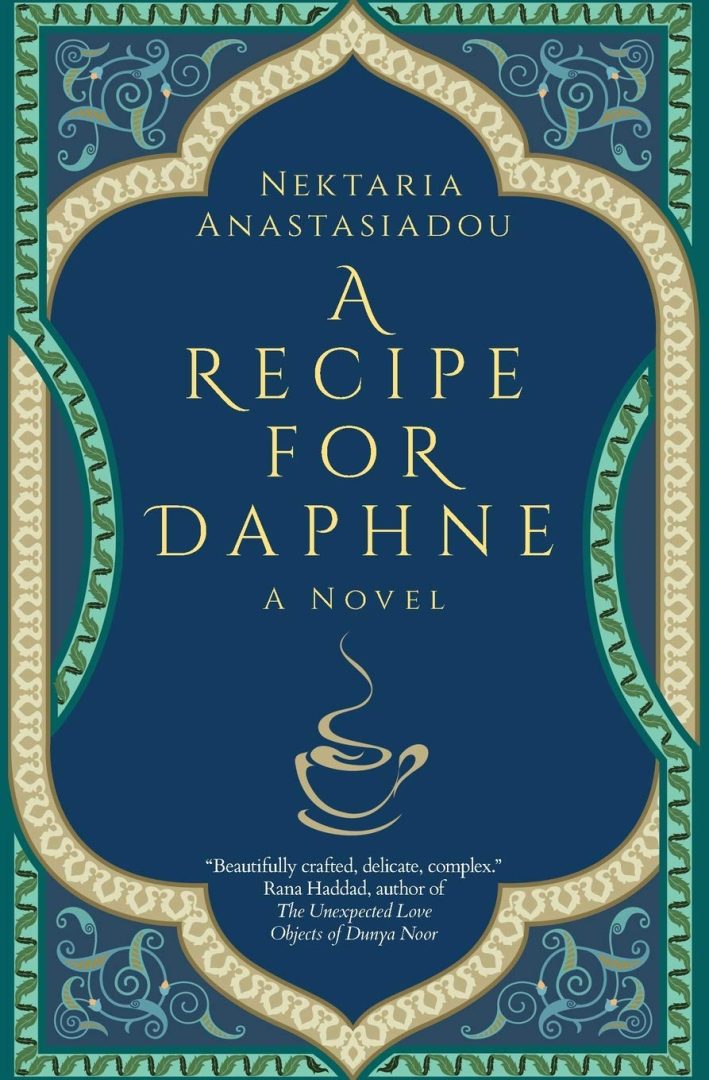 Effervescent love story set amongst the Greeks of Istanbul
 Daphne arrives from the US in search of her roots and meets pastry chef Kosmas and a picaresque collection of characters who introduce her to the delights and traditions of their historic Rum (Greek Orthodox) community. Food plays a central role in this love story, but cultural history and the meaning of home and belonging are threaded through it. Fans of the much-loved film Politiki Kouzina (A Touch of Spice in English) may notice some common themes around cooking, family and identity amongst Istanbul's dwindling but proud Greeks. Astute and funny, Anastasiadou's novel is a page-turner and a romance with an insider's eye on the remarkable place Greeks still call 'The City.'
Michael Andreopoulos (Translated by Jeffrey Beneker and Craig A. Gibson), The Byzantine Sinbad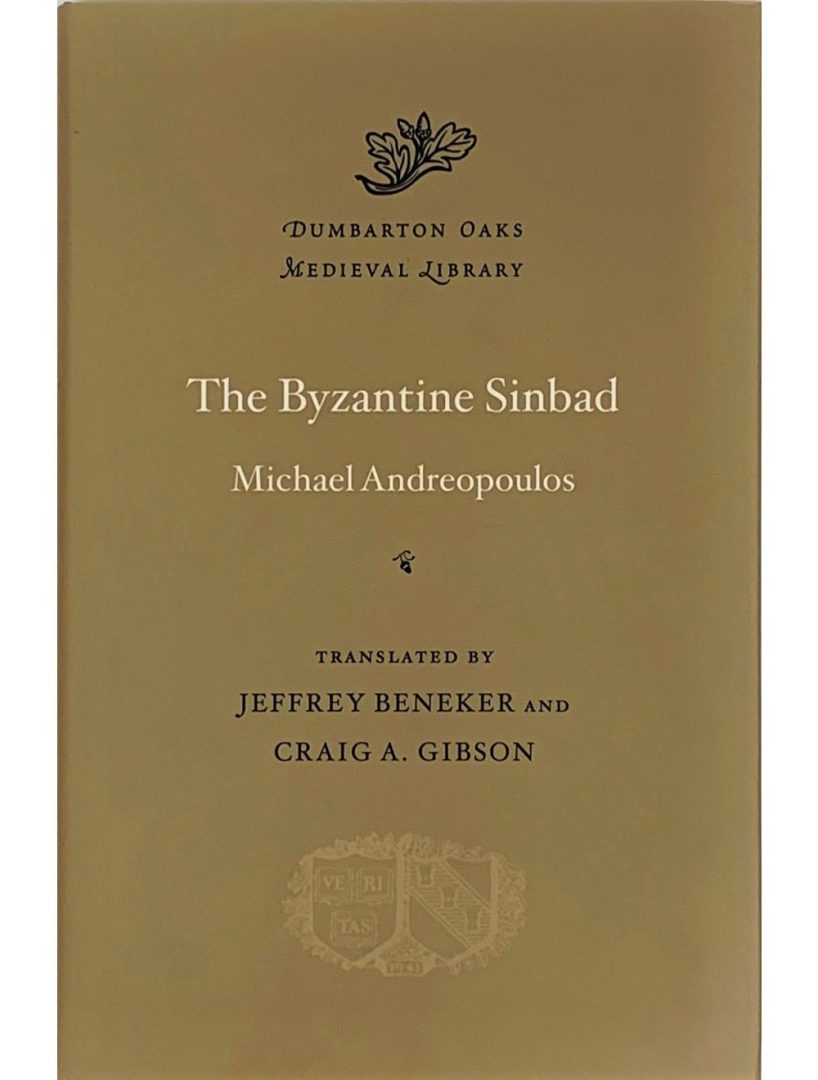 Medieval Persian moral tales in the tradition of Aesop
 The philosopher Sinbad (or Syntipas in Greek) became known in Greece when his fables and The Book of Syntipas (originally written in Syriac) were translated into Greek by Michael Andreopoulos in the eleventh century. In this remarkable palimpsest of languages and traditions, they are brought together, in parallel translation with the original Greek. The sixty-two Fables are sometimes reminiscent of Aesop, with their talking animals and life lessons, while The Book of Syntipas tells the story of King Cyrus's son who is falsely accused of rape by a royal concubine and sentenced to death. With the help of seven philosophers, including his teacher Syntipas, he is eventually vindicated.
Pat Barker, The Women of Troy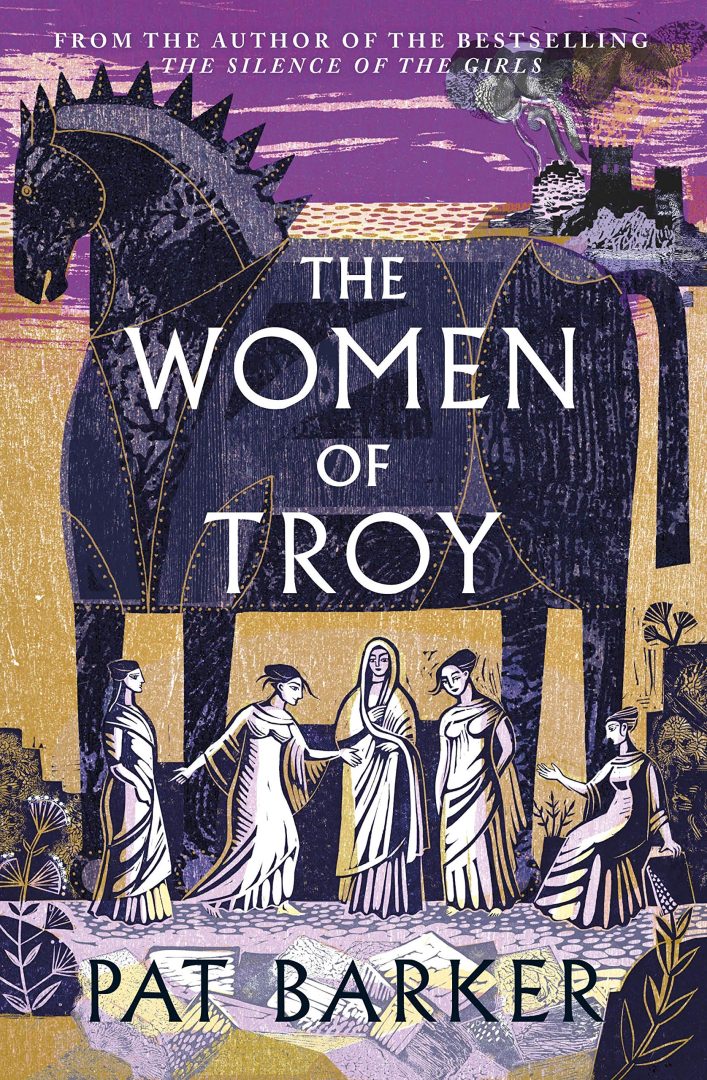 Fictionalised aftermath of the Trojan war amongst the traumatised women enslaved by the Greeks.
 In the sequel to her bestselling The Silence of the Girls, Barker reveals the ordeals of the defeated, and particularly the oppression of women. A powerfully beautiful and unsettling novel that exposes not only the horrors of war but the cruelty of men after the battle is won. Helen, Cassandra, Hecuba and Briseis are known from Homer's Iliad and countless retellings, but Barker brings these women to life in a way that sheds light on genocide, rape and female enslavement as eternal elements in warfare. An ancient story that feels only too relevant to contemporary events.
Ian Collins, John Craxton: A Life of Gifts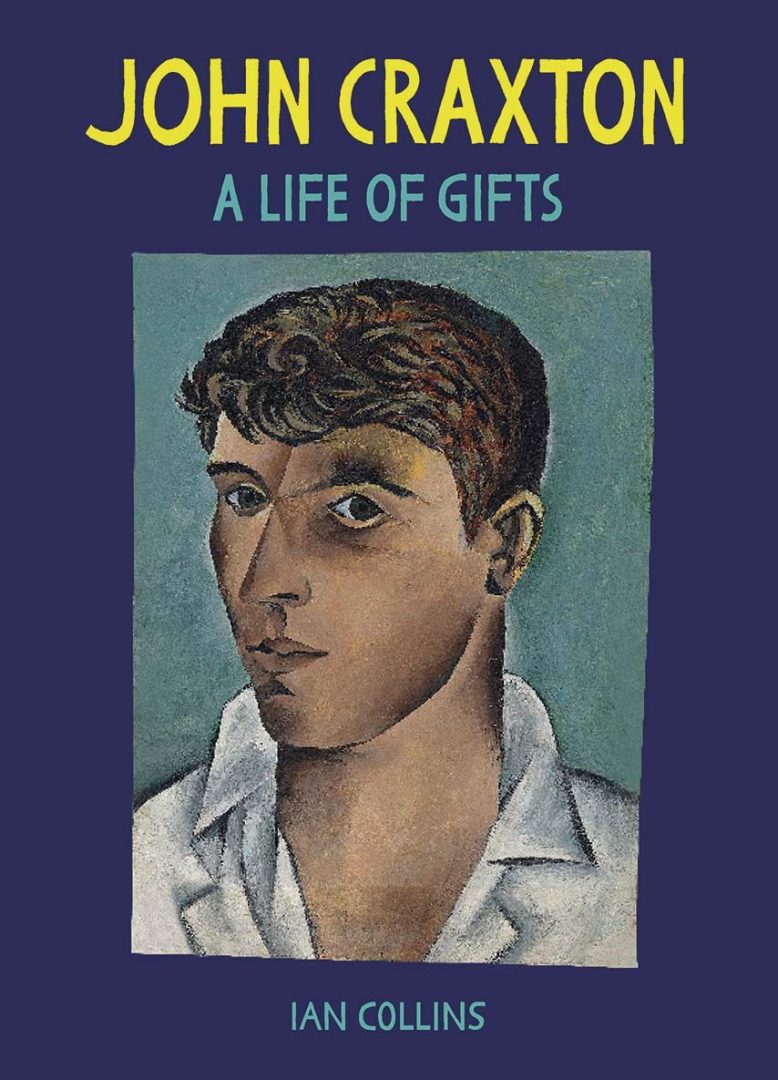 Biography of a rebellious British artist who loved Greece and lived on Crete.
 Ian Collins' biography takes us from Craxton's chaotic, bohemian childhood in London, to his friendships with Lucian Freud and Patrick Leigh-Fermor (whose book covers he designed), and his lifelong dedication to Greece. The author knew his subject well and doesn't shy from revealing Craxton's mischievous, hedonistic streak and his penchant for Greek sailors – in art as well as life. The joyful beauty of the paintings is at the centre of this book, which is filled with magnificent and high-quality reproductions and photographs.
Michael Llewellyn-Smith, Venizelos: The Making of a Greek Statesman 1864-1914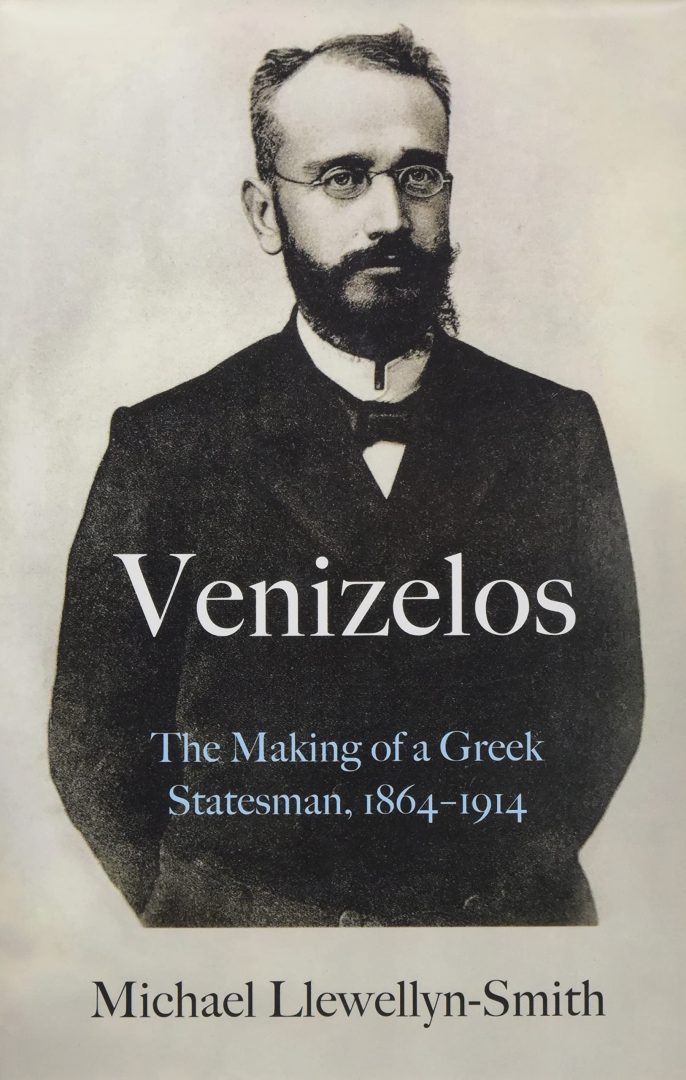 First Volume documenting the life of Greece's statesman and Prime Minister.
 Former British ambassador to Greece Llewellyn-Smith's biography is ambitious in scale and has copious notes for scholars, but it is also a hugely enjoyable read for the general reader. Growing up on Crete, Eleftherios Venizelos went on to play an important part in the island's rebellion against and liberation from the Ottoman Turks. Combining personal and professional elements, Llewellyn-Smith has produced a definitive biography of a remarkable man who progressed to the summit of Greek politics during the unstable years of the early twentieth century. This first volume ends before World War I and the Asia Minor Catastrophe, which are to be covered in a second and final volume.
Mark Mazower, The Greek Revolution: 1821 and the Making of Modern Europe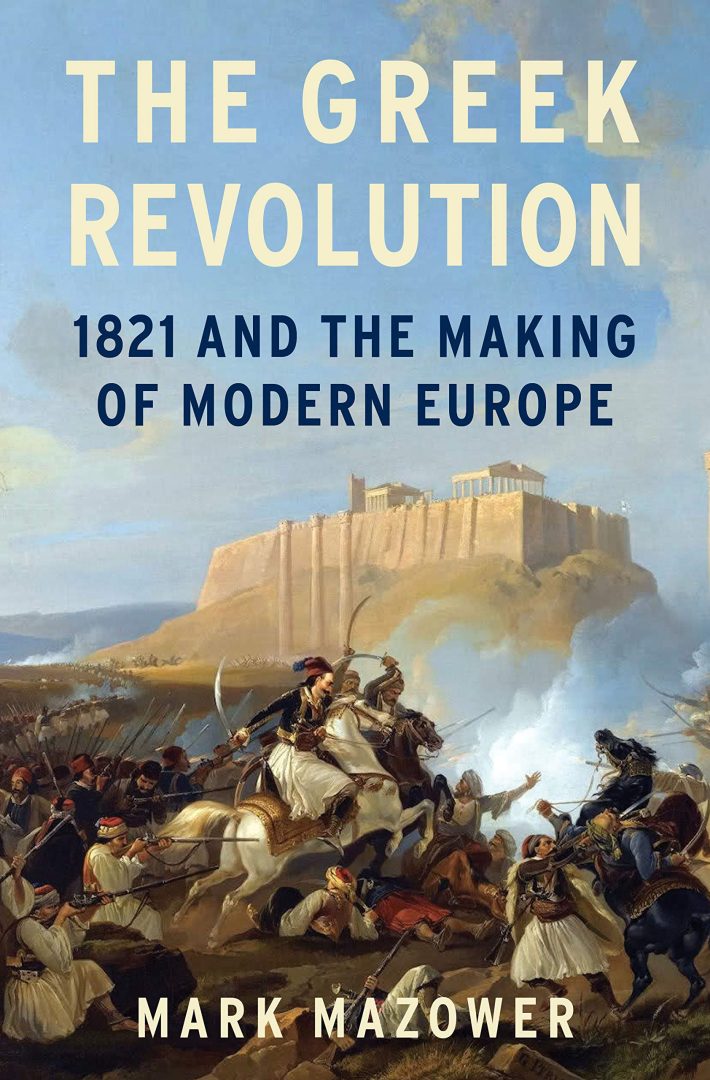 Greek uprising against the Ottomans in the context of world events as well as local heroes and horrors.
 In the two-hundredth anniversary year of 1821, historian Mark Mazower
unpicks the forces that allowed an unlikely revolution to succeed and lead the way for subsequent European battles for national independence. With an eye for excellent stories yet not shying from the bloody brutality, Mazower examines the remarkable and sometimes incompatible mix of people who joined the fight to create modern Greece. From Greek diaspora intellectuals to bandit chiefs in the Morea, from American Independence movements to European poets, and the local populations (as in Missolonghi) that were prepared to die for freedom. A fascinating look at the founding myths of modern Greece from a global perspective.
Ruth Padel, Daughters of the Labyrinth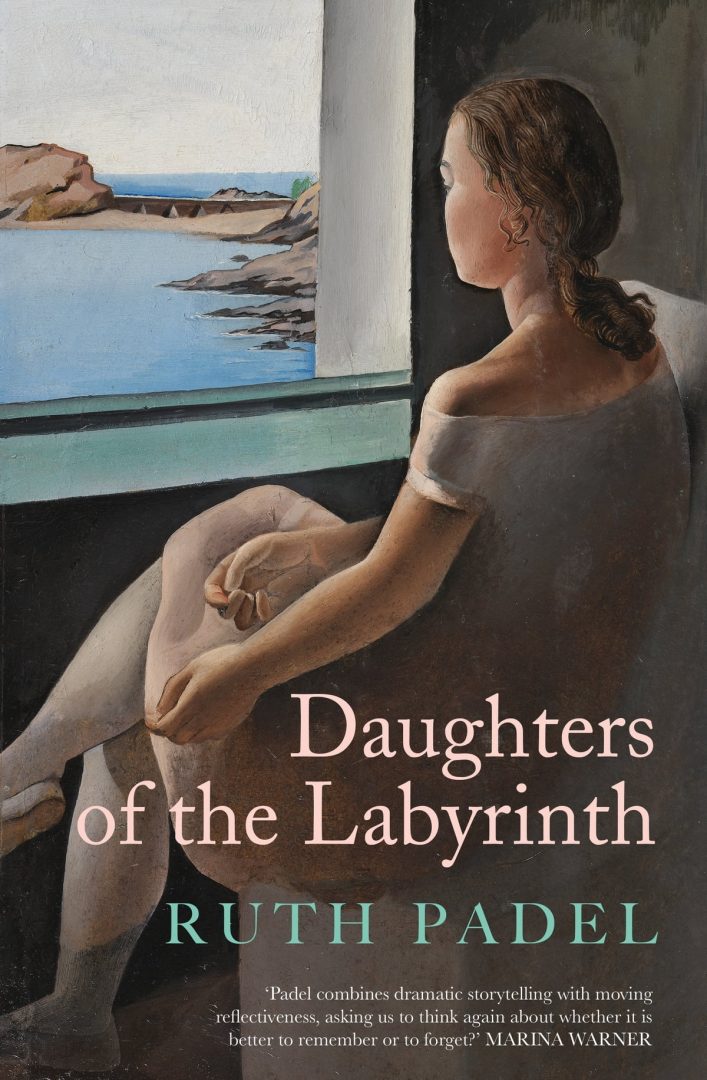 International artist uncovers the secrets of her family's dark past in Crete's destroyed Jewish community.
 Poet Ruth Padel's powerful and lyrical novel is set mostly in Chania, where contemporary, London-based painter Ria returns to visit her elderly mother. The book has two threads: a love story set during the Nazi occupation of Crete; and Ria's gradual discovery of her own connections to these terrible events. Padel uncovers the important and neglected history of Chania's Jewish ghetto and the tragic fate of most of its inhabitants, but this is also a beautiful exploration of family, memory and trauma. Lurking beneath the surface is the myth of Crete's Minotaur in the labyrinthine tunnels at Knossos.
Dimitris Tziovas, Greece from Junta to crisis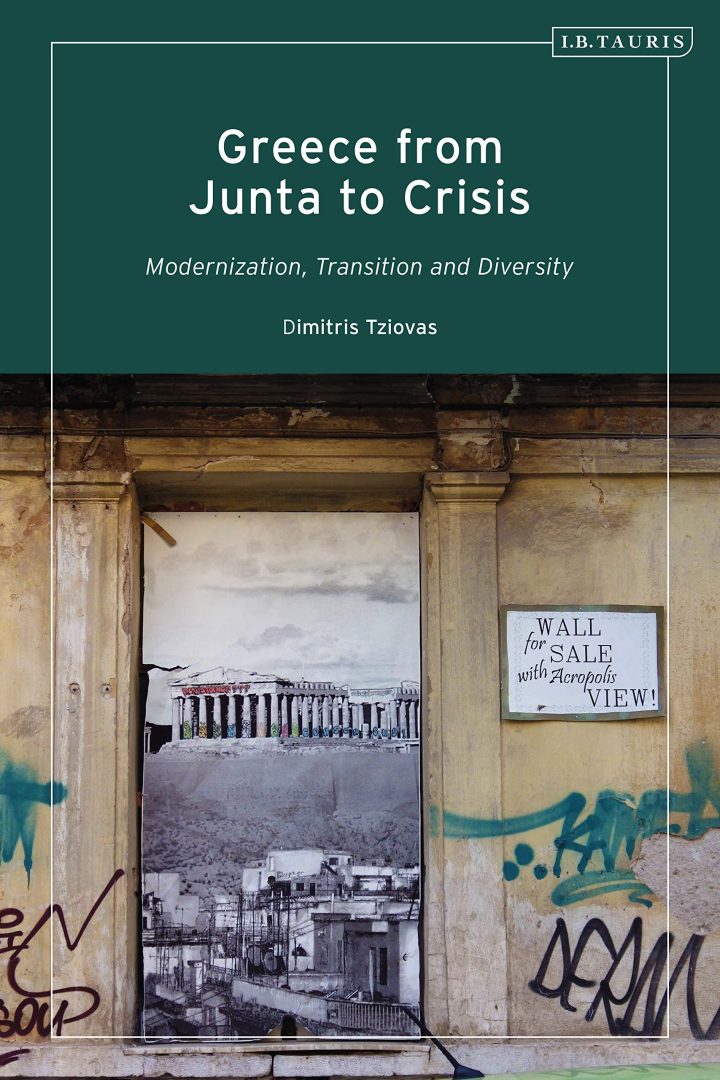 Greek cultural developments over the last fifty years of democracy.
 British-based Greek academic Tziovas sheds light on the extraordinary changes in Greece from after the fall of the Junta (the metapolitefsi) until the present day. He examines the tensions inherent in a society where traditions can clash with the desire for modernity and where there is sometimes one image for outsiders and another for internal consumption. This important study analyses a wide variety of Greek cultural trends, from literature and theatre to film and media, and provides fascinating insights about consumerism and globalisation. A wonderful opportunity for the English-language reader who wants a deep dive into contemporary Greek culture.
I was sad to leave behind these remarkable books from the long list:
 Anne Carson, H of H Playbook
An inspiring if hard-to-classify concoction by the Canadian poet, complete with sketches, ink blots, ripped pages and loose translations of Euripides' tragedy Herakles.
Bruce Clark, Athens: City of Wisdom 
A magnificent and readable history of the city over 3,000 years – grand in scale though sensitive to the details of a good story and a fascinating character.
Peter Fiennes, A Thing of Beauty: Travels in Mythical and Modern Greece
A delightful and witty travelogue that searches for answers in Greek myth about the great tragic issue of our times: the environment.
Kathleen Riley, Imagining Ithaca: Nostos & Nostalgia since the Great War
A brilliant exploration of the concept of nostos (homecoming) and nostalgia through analyses of literature and film.
Sofka Zinovieff is the author of five books including Eurydice Street: A Place in Athens. Her podcast series is Athens Unpacked. The other judges on the panel included Peter Frankopan (chair)
Dionysis Kapsalis, Naoíse Mac Sweeney, Judith Mossman
Further information at www.anglohellenicleague.org and www.runcimanaward.org
---