Greek Chefs Show They Care
With most restaurants closed, celebrated Greek gastronomy chefs are taking to the kitchen to prepare meals for frontline medical workers. Elena Panayides reports on how  these gourmet meals, served with a generous side portion of TLC (tender loving care) are reminders of our connectivity, even in isolation.
Multiple Michelin-star recipient, Chef Lefteris Lazarou, is staying home, more specifically he's staying in his kitchen and with very good cause. During this pandemic time, he and his culinary colleagues from the famed 'Varoulko Seaside' restaurant, are busy cooking for all the courageous frontline workers of the Covid-19 crisis. With these daily-delivered meals, Chef Lazarou, is offering his expression of gratitude and support to the doctors, nurses and staff selflessly taking caring of us. His intention, along with his collaborators, is to continue cooking these care meals for as long as they are required.
This noteworthy movement 'Cook4heroes' spearheaded by renowned Athenian restaurants:  Cookoovaya, Basegrill and Travolta, with the support of Athens Municipality, has received wide-ranging support from creative and multi award-winning chefs Aris Vezene of Vezene and Birdman, Alexander Tsiotinis of CTC, Lefteris Lazarou of Varoulko Seaside, Ettore Botrini of Botrini and Etrusco in collaboration with Canaves Oia.
The list of participants grows daily, with meals also being provided by Nikos Roussos and Georgianna Hiliadaki of Funky Gourmet, Yiannis Loukakos of Psomi & Alati, Gikas Xenakis of Aleria, Yannis Baxevanis of Ark, Christoforos Peskias of Balthazar, and Ioannis Sapountzis of Sapou.  The teams of By the Glass, Boccanegra and Cardinale are also offering food to the nursing staff at Covid-19 treatment hospitals.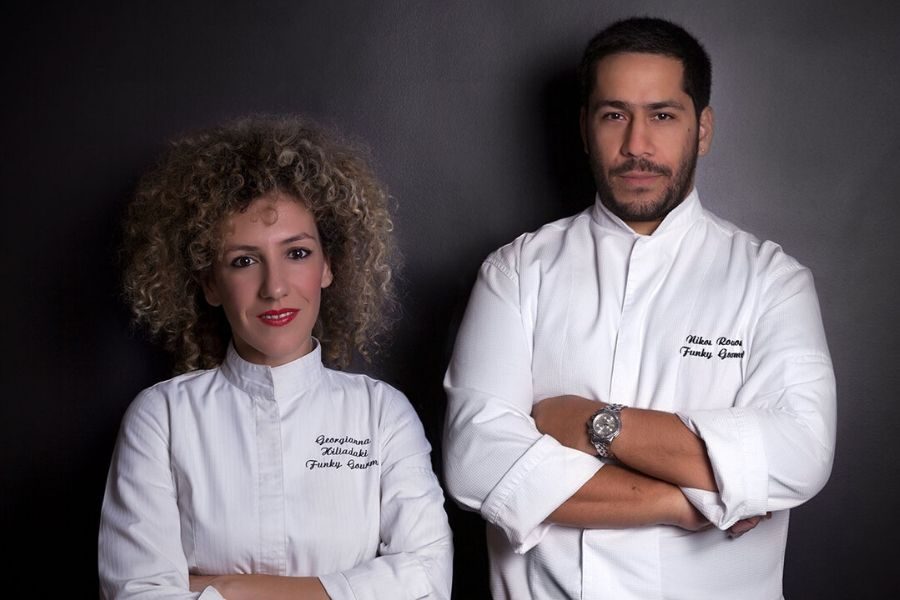 These chefs and their staff are keenly aware that good food provides not only nourishment, but also comfort, especially in times of crisis. With these altruistic efforts of feeding those at the medical frontline, Greek gastronomy is showing its compassionate, collective and socially conscious persona at a time when isolation is conversely bringing out our connectivity.
---