Get your slice of action off the field
With the Olympics postponed, Wimbledon cancelled and every other sporting encounter put on hold, there's nothing like a good sports movie that transcends the drama and excitement inherent in sports to get your juices flowing. When done right, sports movies offer more depth than the average game, illuminating not just the sport depicted, but the deeper part of human nature that makes us love watching other people play games. Here's Insider's list of twelve films, documentaries and TV shows dedicated to sports, available on Netflix.
Rush (2013)
Ron Howard's movie about 1970s British rumbustious F1 star James Hunt and his tempestuous rivalry with the icy Niki Lauda is a fast and furious treat, the story of antler-clashing, engine-revving alpha-males. In the profoundly conservative world of Formula One, millions of TV viewers were obsessed with the extraordinary duel developing between two drivers: the glamorous swashbuckler from Britain, James Hunt, and the icily correct Austrian Niki Lauda.
Ali (2001)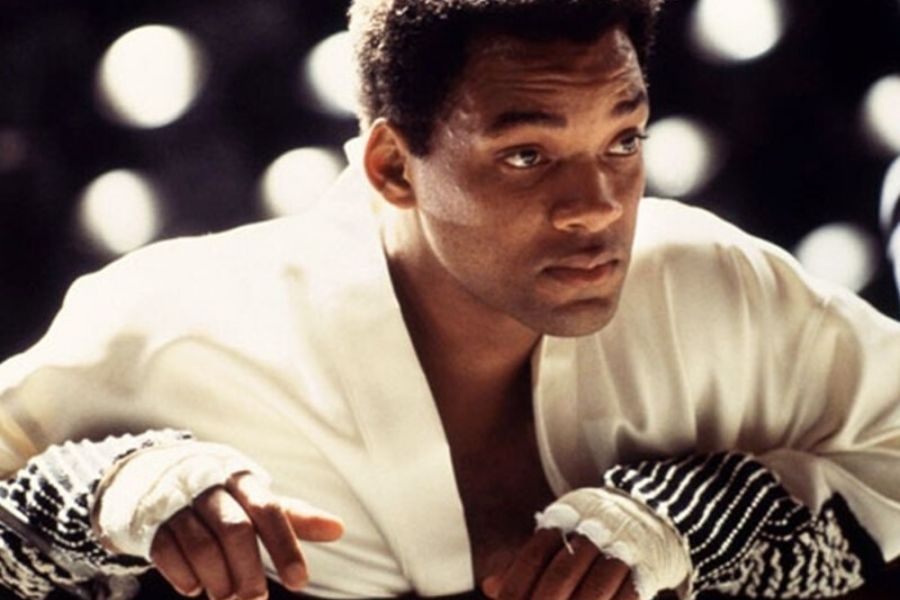 This is the role Will Smith was born to play. Who else could play the charismatic, controversial boxing icon but him, a man who could be a charmer one minute and a bruiser the next. 2001 was such a confusing, disastrous blur that a lot of people have forgotten how good this movie is, and how triumphant Smith was in it.
Invictus (2009)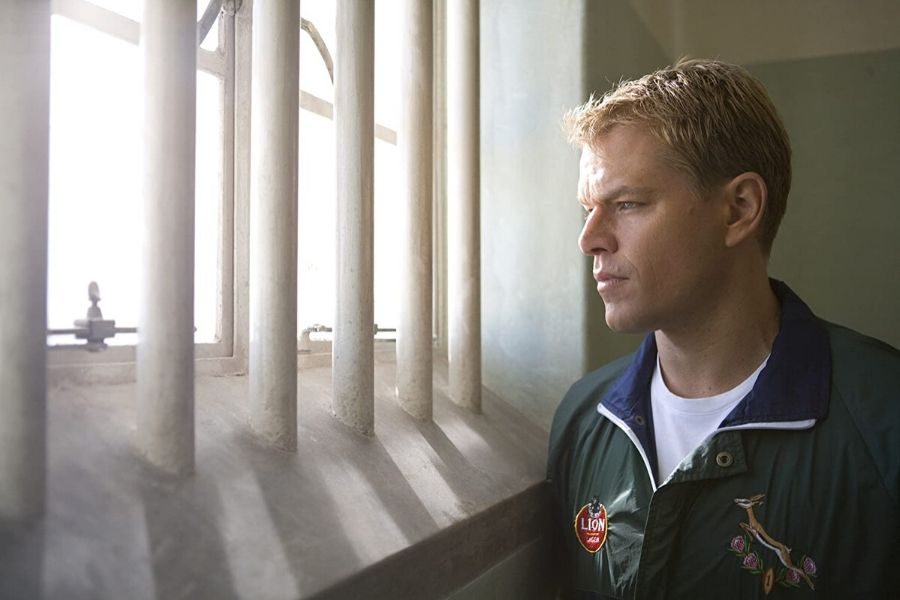 Clint Eastwood scores yet again with a rousing tale of the moment when Nelson Mandela harnessed the power of rugby to unite South Africa. It's an account of the relationship between President Nelson Mandela and Francois Pienaar, captain of the South Africa team in the 1995 Rugby World Cup tournament. A manipulative, deeply emotional film, it's openly committed to a belief in the basic decency of mankind, unafraid of an accusation of sentimentality and unabashed in its inspirational aim of drawing people together in a form of communion.
Any Given Sunday (1999)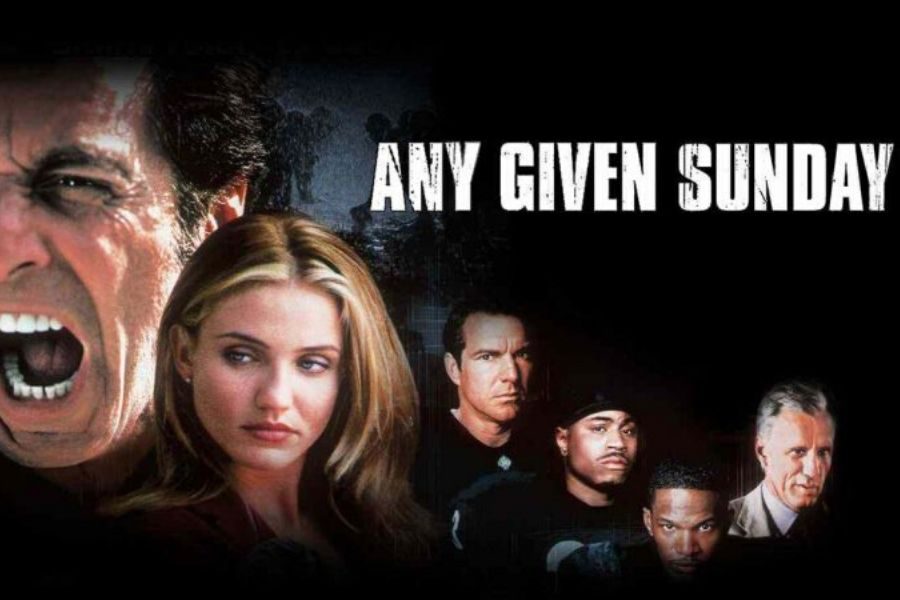 Filmmaker Oliver Stone has a penchant for making movies about controversial American systems – so a film about the ins and outs of the NFL fits rights in. Any Given Sunday is about what makes a team function, parsing all the roles involved, from players to the coach and owner, in the lead-up to a charged game day. With the likes of Al Pacino (who gives a stirring performance as the coach), Dennis Quaid, Jamie Foxx, and Cameron Diaz, who all give scene-stealing performances, this film is a touchdown.
High Flying Bird (2019)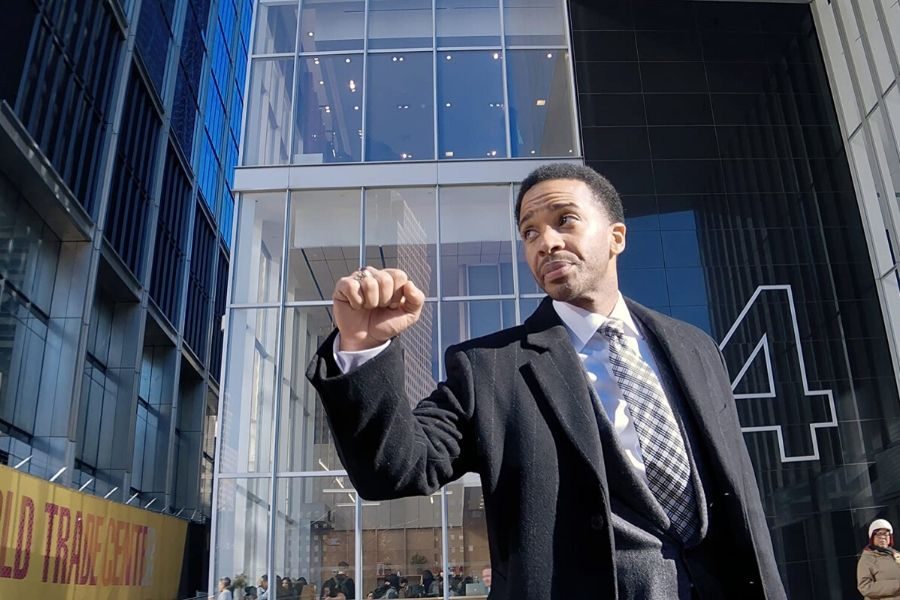 High Flying Bird is a basketball film that has little to do with the sport itself, instead focusing on the behind-the-scenes power dynamics playing out during a lockout. At the center of the Steven Soderbergh movie, shot on an iPhone, is André Holland's Ray Burke, a sports agent trying to protect his client's interests while also disrupting a corrupt system. With appearances from actual NBA stars lending the narrative heft, Soderbergh experiments with Netflix's carte blanche and produces a unique film that adds to the streaming service's growing list of critical hits.
Diego Maradona (2019)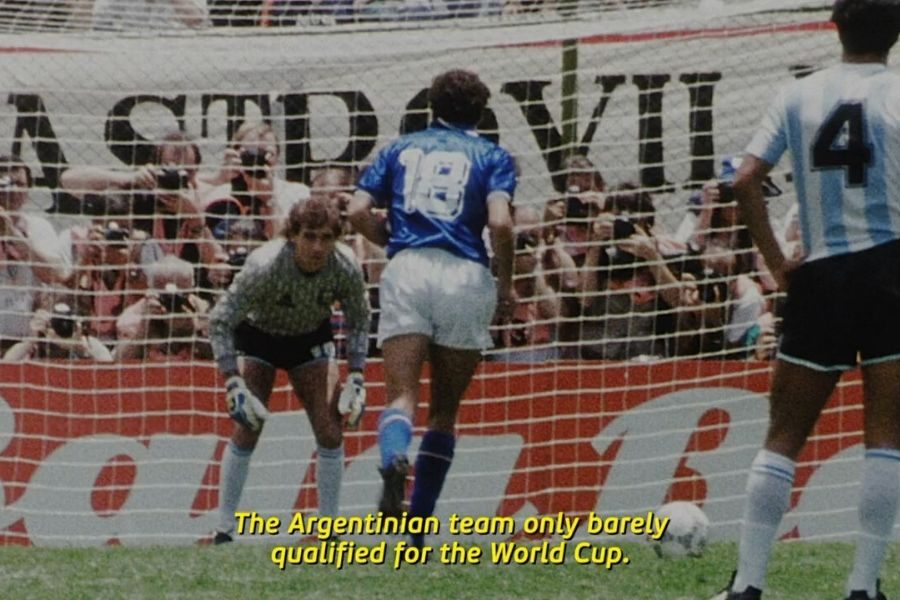 Asif Kapadia, director of Amy and Senna, captures all the euphoria and catastrophe in a gripping documentary about the 'hand of God' megastar. "A bit of cheating and a lot of genius." That's how someone in this film summarises the Argentinian football megastar Diego Maradona after his triumphant performance in the 1986 World Cup. Kapadia's film is a gripping account of Maradona's playing career until the mid-90s.
Icarus (2017)
Fascinated by doping scandals and Lance Armstrong's fall from grace, Brian Fogel, a playwright and amateur cyclist, fell deeper into the chemical trend than he could have possibly imagined after connecting with Dr. Grigory Rodchenkov, who would reveal himself to be the director of the Russian laboratory in charge of aiding Olympic athletes. Icarus traces a line through a history of doping and Rodchenkov's whistleblowing, which ignited fury in Russia and turned him into a political target. Fogel's film is the rare science-minded doc that also plays like a Tom Clancy thriller.
Miracle (2004)
Like everything else, sports were elevated to another level of competition during the Cold War, and the Olympics were like the final showdown between the U.S. and the Soviet Union in the percolating nuclear fallout. The 1980 Olympic hockey tournament between the favored-to-win, four-time gold medalists Soviets and America's hodgepodge team was no different. The real-life underdog story is documented in 2004's Miracle, chronicling the Americans' preparation for the games, led by the unorthodox, inspired coaching of college hockey coach Herb Brooks (Kurt Russell), culminating in the "Miracle on Ice" during the semi-final match. Miracle is a remarkable, triumphant look at one team's determination in a particularly contested period in history.
Sunderland 'Til I Die (2018)
Football fans can get their fix with the return of fly-on-the-dressing-room-wall documentary Sunderland 'Til I Die. The unexpectedly engrossing debut series on Netflix followed the Wearside club throughout the 2017-2018 season, one of the darkest in its history. Unfortunately for supporters, but luckily for neutrals, the arrival of cameras coincided with chronic mismanagement and catastrophic results.
Raging Bull(1980)
Modern boxing movies like Southpaw, Bleed for This, and Hands of Stone have often felt like male actor vanity projects, well-funded attempts to get super swole for the poster and nothing more. In more ways than one, the gravely serious thespians who star in these films are chasing the lead of Robert De Niro in director Martin Scorsese's boxing classic, but they often fail to notice what sets this acclaimed boxing tale apart: Jake LaMotta is not cool. He's pathetic. Ugly. Despicable. A fool. But we keep watching because of the depth of humanity De Niro, Scorsese, and writer Paul Schrader bring to the material. We keep watching because it's impossible to look away.
Fire in Babylon (2011)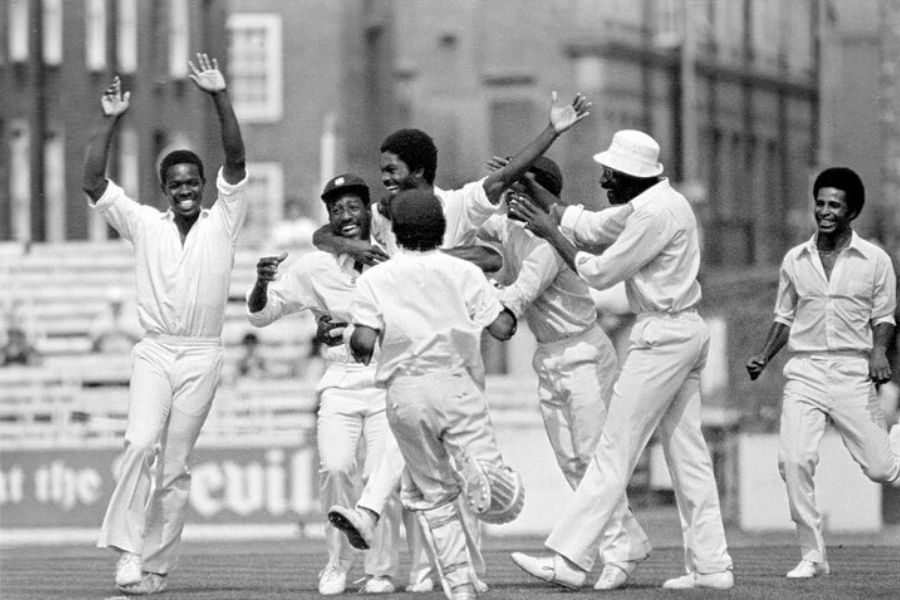 A riveting film for cricket fans about the doldrums in which the West Indies found themselves in the 1970s, and how under the captaincy of Clive Lloyd then Viv Richards they abandoned the cheerful losing mode known as "calypso cricket" and became formidably aggressive winners. It's a rousing film about ex-colonials uniting to assert their pride and to recover a dignity that continued to be denied them by the English and Australians. Nothing gave them a greater desire to fight back than hearing Tony Greig, the deeply unpleasant South African-born English captain, say that he intended to make the Caribbean cricketers grovel. It's great to see Greig get his comeuppance.
Team Foxcatcher (2016)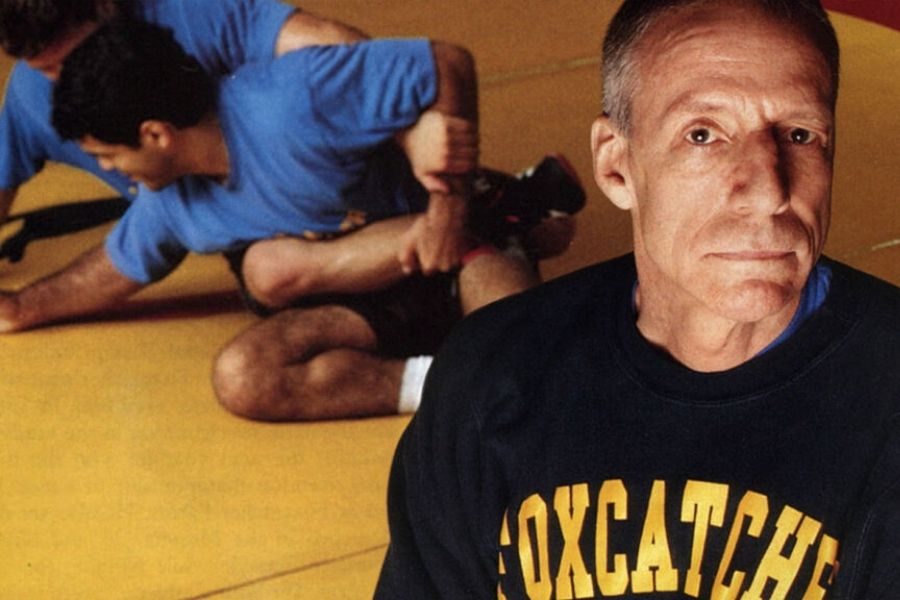 In the '80s, millionaire John du Pont was determined to help the USA Olympic Wrestling Team come home with the gold. He pumped funds into the team and even convinced world-class wrestlers Mark and Dave Schultz to join what he called "Team Foxcatcher" and live on his expansive property, which featured its own state-of-the-art training facility. In the Netflix original doc Team Foxcatcher, director Jon Greenhalgh chronicles this eccentric story, primarily through the life of Dave Schultz, and how his association with du Pont eventually cost him his life. This unsettling film features rare, original home footage that adds a chilling depth to the story told in the 2014 film Foxcatcher, starring Steve Carrell, Channing Tatum, and Mark Ruffalo as Dave Schultz.
---