Curious about which wines will make it into the 50 Great Greek Wines list?
Wine writer, wine consultant and wine educator Yiannis Karakasis ΜW has been sharing his love for Greek wine around the globe. An authority on the history, grapes, people, places and methods behind the wines, he speaks to Athens Insider about the 50Great Greek Wines Awards to be held in May. We are as curious to find out which Greek wines make the cut.
Yiannis, you're one of 2 MWs in Greece and just one of 400 in the world since the title was first instituted in 1965. How privileged do you feel to belong to this exclusive community of exceptional expertise?
Τhe Institute of Masters of Wines promotes excellence, interaction and learning across all sectors of the global wine community. I try to follow these principles which are pretty much aligned with my previous career as a navy officer. No matter how good it feels adding these precious initials after your name the most important thing is not only to become a top-notch wine professional but also to become a better person. This is how I see the evolution through the MW journey.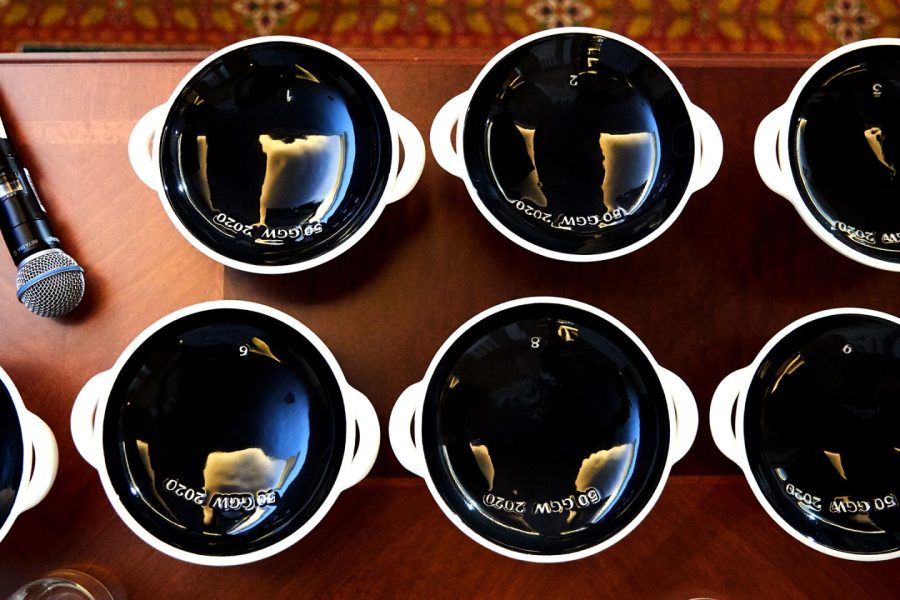 How did your wine journey begin? What was the first wine/ vintage that seduced you into a lifelong affair with wine?
By tasting Bordeaux wines in the summer of 1990 in Bordeaux of course during a two-month navy trip. We tasted many wines at the town hall but I'm sure that it was Sauternes with cookies that seduced me. I still remember that moment.
Greek wines have come into their own over the past decade and is now heartily recommended by sommeliers and bartenders around the world. What, in your opinion, promoted this change from headache-inducing retsina to award-winning wines?
Α combination of things. A new generation of producers with fresh ideas, the quest for indigenous varieties, the success of Santorini and the rise of other terroirs such as Nemea, Crete, Naoussa, Amyndeo, Cephalonia etc. More importantly though, it is the passion of the wine industry to produce authentic wines that look like no other in the world and communicate these stories to a wider audience.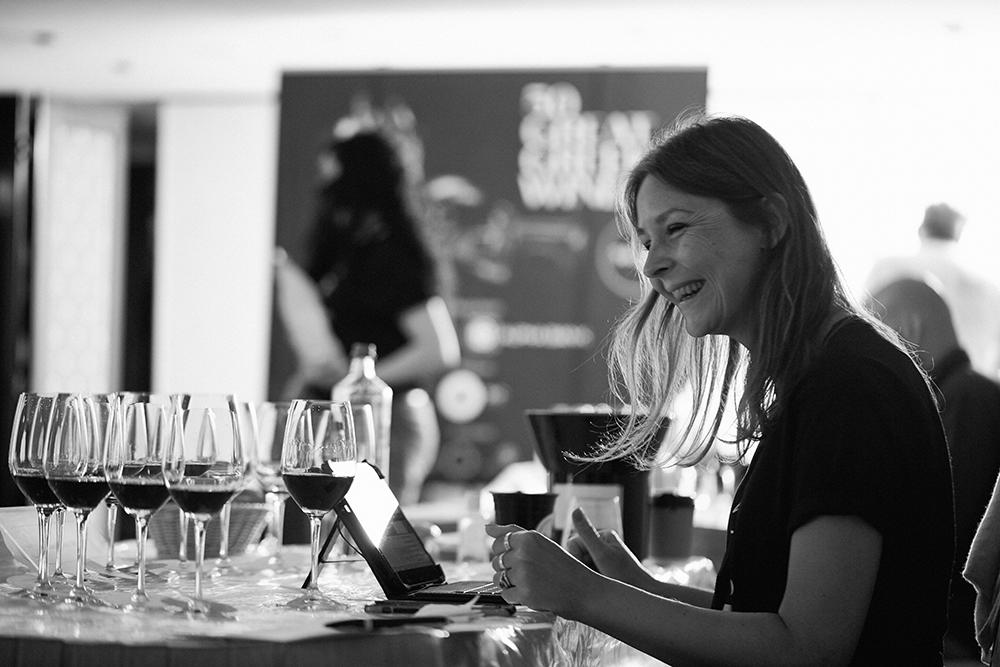 Your book Wines of Santorini offers an insight into the unique wine-making traditions of the island and has been a runaway commercial success. What does your current book focus on?
Yes, The Wines of Santorini was a big project and I'm thrilled that it was longlisted for Andre Simon Awards 2021. And while I am flirting with many ideas about a new book the picture is still blurry. Yoo know the difficult thing about the books is not writing it but all the rest.
While Assyrtiko and Malagouzia are now easily recognizable Greek varieties, who are the unsung stars of the Greek wine industry?
That's a nice one. There are plenty of promising varieties, some of them have already made a career but are currently reintroduced in a more contemporary style such as Savatiano, Roditis, Moschofliero and Mavrodaphne. Some others are ambitious newbies like Vidiano, Robola, Kidonitsa and Limniona. With so many native varieties I always struggle to remember them all.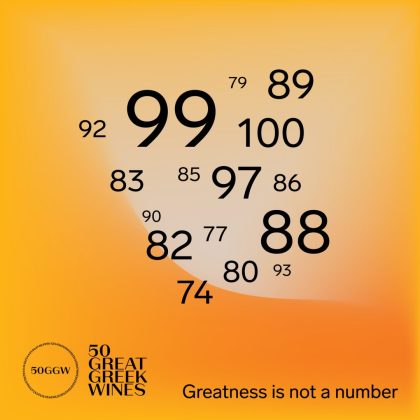 You've been promoting Greek wines to a wider audience through your 50 Great Greek Wines. How did the idea come about? Could you tell us a bit more about the event and of the judging process? 
With pleasure.  50 GGW is not your ordinary wine competition but a communication platform. It's not another wine competition where everyone receives a prize that is of little value in most cases (there are exceptions of course). The 50 GGW Project awards only the 50 top wines of those that participate in a very strict tasting with top wine judges. Very little information is provided regarding the wines tasted, usually only the category, i.e. if it is Assyrtiko, but certainly, no origin or retail price is provided. And we buy the wines from the market, no samples from the producers. As far as I know no other country does anything similar. The most important element is the promotion we do afterwards. For example, for the 2020 edition (we announced the 2022 edition for May 2022): We issued a Digital Book with the award-winning wines available for everyone at greatgreekwines.com/book-2020/
We held events and masterclasses either with a physical presence or online in Spain, Italy, Serbia, UK, Poland and of course Greece and Cyprus. One more is scheduled in the Netherlands. We collaborated with retailers and wine shops and cooperated with restaurants both within Greece and overseas, the lists of which boast the wines of 50 GGW.
To conclude, 50GGW reflects our concern and passion for the future of Greek wine. If we manage to call attention to Greek wine through 50 GGW, all will benefit; that is our reasoning, that is what we see for the future.
Which wines would you recommend and why to a 1) a novice Greek wine drinker 2) a wine collector 
There are many ideas here. For example for a novice I would recommend a Muscat of Spina, or a Malagousia or a Moschofilero. For an educated consumer a dry Mavrodaphne, a cretan Liatiko, a Mavrotragano beyond the obvious Xinomavro choices. Agiorgitiko is a variety that can be suggested to both audiences. For example an unoaked wine fills the bill for the novice while a single vineyard or single terroir can satisfy the thirst of a sophisticated consumer.
Wine trails in Attica and close to Athens worth a visit?
Both Attica and Nemea wine roads are worth exploring. However I found also super exciting my recent visit to the Kitheronas plateau.
The 50 Great Greek Wines award will be held in Athens in May 2022. Watch this space for more details in the coming weeks. https://www.karakasis.mw/
---