Athens Design Forum: Alekos Fassianos Estate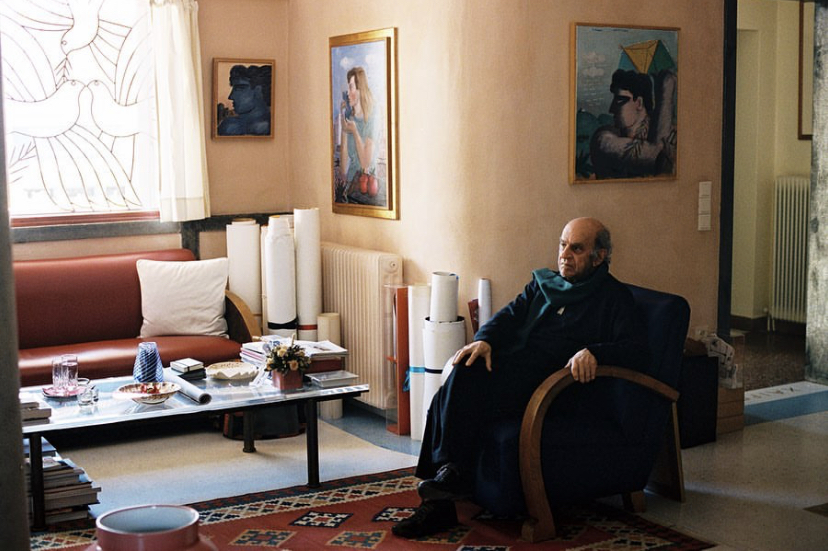 Take a moment to listen, view and experience the home/studio that has cultivated many of the works of Alekos Fassianos by attending the first-ever public opening of his space on October 3. With only a six-hour window into the mind of this talented artist, this is sure to be a can't-miss opportunity for anyone in Athens!
What: Decorated artist Alekos Fassianos will be inviting patrons to his estate, the Papagos House, for the first time in his career to display his art in a more intimate setting that also showcases aspects of his personal life. With a portfolio of works shown across Europe, New York City, and even Tokyo, the experience of viewing such a talented artist's work in his own home will provide an experience that cannot be replicated anywhere else.
In addition to private collections, Fassianos' artworks can be found in museums in France: Musée d'Art Moderne de Paris; the «MAEGHT» Foundation, Saint-Paul-de- Vence, Centre Pompidou, Paris. The French Government honored him with its most prestigious award in 2013: The Order of the Legion of Honor. He was awarded by the Academy of Athens in 1999 and by the Russian Government in 2015 for his contribution to the Arts.
When: October 3, 12:00-6:00 PM, Public Opening
Where: Address to be provided for RSVP attendants 
+30 210 72 41 580
Website: https://athensdesignforum.com/
---