5 Best Seafood Restaurants for Clean Monday
Insider shares five top tables where you can enjoy sumptuous seafood feasts with a clean conscience.
Varoulko
After thirty years in the business, one would have expected Chef Lefteris Lazarou to hang his apron and let his reputation do the talking. Lazarou continues to surprise by producing a succession of visually stunning, technically astute dishes that reveal a complex spectrum of tastes. Humble, to the point of being faulted, Lazarou has been almost single-handedly responsible in awakening dormant culinary aspirations in Greece. A pioneer, Lazarou has trained and employed some of the more promising young Greek chefs and his lasting presence in the Greek culinary scene has had an enormous impact on promoting Greek cuisine abroad and in paving an easier path for the culinary renaissance of Greek gastronomy. A meal at Varoulko should be on everyone's bucket list of things to do in Greece. More affordable and diverse than ever, for a sheer succession of visually stunning, technically astute dishes that unlock a complex spectrum of tastes within a single ingredient, there is no better place to spend an evening.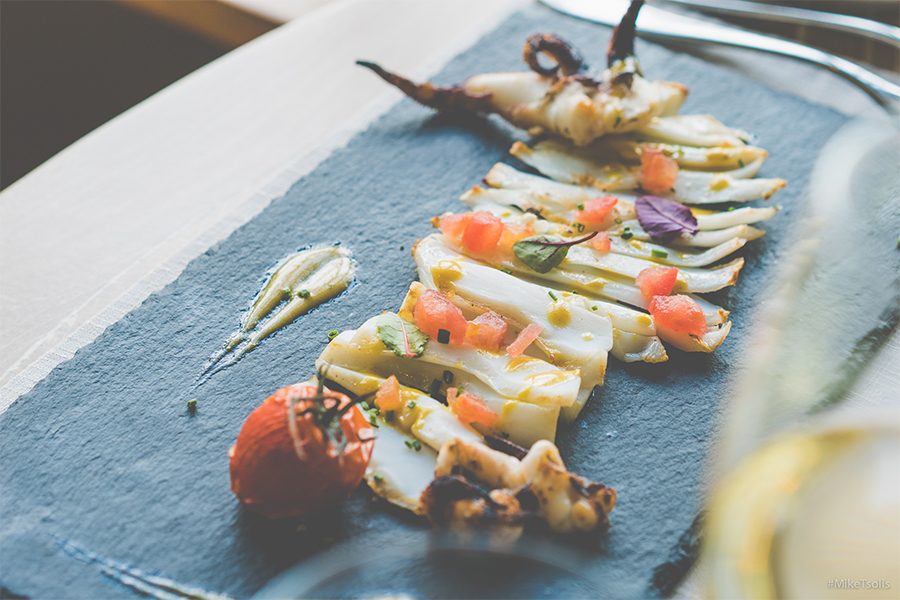 Varoulko, Akti Koumoundourou 52, Mikrolimano. Tel: +30.210.522.8500, Website
Blue Fish
An import from Paros, Blue Fish sets up base in Athens with the promise of sea-spray and island-charm at two distinct but equally attractive locales: Plaka and Vouliagmeni.
Chef George Oikonomidis reworks the magic with which he wooed tourists and locals in Naoussa on Paros and brings his unique brand of Mediterranean-Japanese seafood cuisine to Athens. Located in Vouliagmeni's idyllic, amphitheatrical bay, just below En Plo, Blue Fish, with its stone walls, white tables and rustic décor sets the tone for an unhurried meal. This is the closest you can get to having a meal on the water and what's more, unlike its cheesier and pricier seaside counterparts serving mediocre frozen calamars and soggy fries, the food here is a delightfully engaging play on textures and flavours. The chef here skillfully combines the simplicity and purity of Greek cuisine with the refinement and sophistication of Japanese techniques to present some masterfully executed dishes. Perfect for pre- or postswim meals or indeed, in between dips!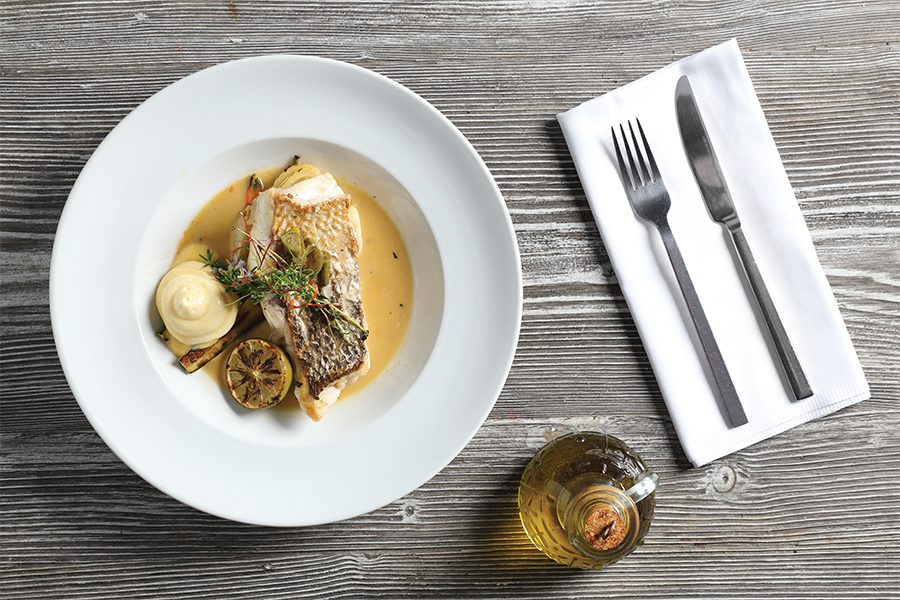 Blue Fish Vouliagmeni Tel: +30.210.967.1778 Poseidonos Ave. 4, Vouliagmeni, Website
Vassilenas
What started off as a small grocery store with a few tables in 1920, Vassilenas, a 100-year old institution with a formidable reputation and an indelible part of Piraeus' chequered history, now brings its time-tested cuisine to a new address in the heart of Athens' new gastronomic district, the Hilton area in Ilissia. This third-generation family-run restaurant hopes to bowl over Athenians with its chic location and time-tested cuisine. Harking back to its Piraeus pedigree, the accent here is on fish and seafood, ingesting traditional Greek standards with a bold, cosmopolitan edge. Converting Mediterranean staples such as salt-crusted cod into a culinary marvel requires not just imagination and skill but audacity to pull it off. Vassilenas does so without being too frilly and pretentious but with just the right dose of whimsy.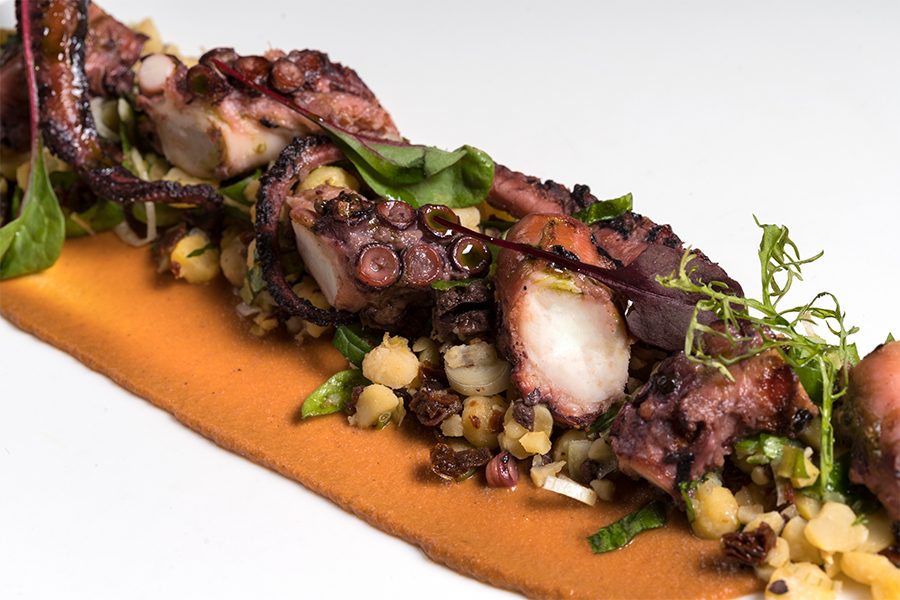 Vassilenas, Vrassidas 13, Tel: 210.7210.501 Website
Rafale
There can be few more tempting options for a Lenten spread than Rafale. Picturesquely located on the winding 'neck' of Vouliagmeni Bay, with stunning sea views and a lush surrounding garden, this seafood restaurant offers great quality, classic Greek cuisine at honest prices. Rafale specialises in its array of shellfish, including fresh oysters, cockles and mussels, as well as its excellent fresh fish brought in daily from Kefalonia, Lesvos and Crete. But during the Lenten period, diners who are avoiding fish will find plenty more to enjoy in the comprehensive menu. The taramosalata, freshly homemade with the finest white fish roe and virgin olive oil, is offered with boiled potato salad, for a creative take on the traditional appetiser. A tangy sea urchin salad with lemon and olive oil dressing makes a delicious accompaniment, with a trilogy of organic bean salads on the side, and a hunk of crusty bread. As a complete yet light main, how about the Rafale signature salad, bursting with natural goodness: lettuce, roka, purslane, tomato, cucumber, olives, onions and capers? Those who fancy something a bit more substantial might try the risotto with cuttlefish in its own ink, the ravioli with lobster and saffron, or simply a large bowl of steamed mussels or grilled jumbo prawns. Finish with one of the restaurant's desserts, like homemade ravani sponge dripping with honey, or (if you're not a strict faster) the rice- and buffalo milkbased kazandipi pudding, brought in specially from Thessaloniki.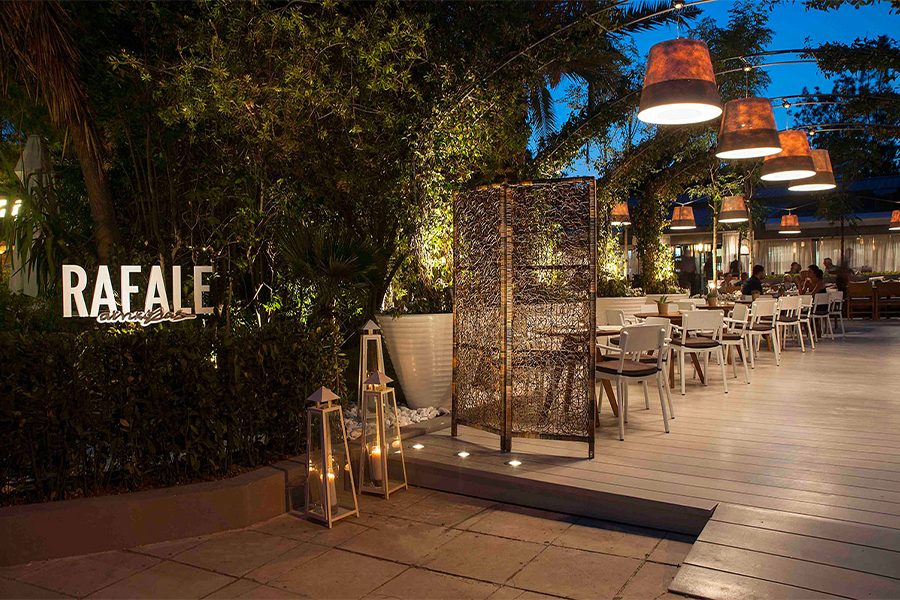 Rafale, Apollonos 28, Vouliagmeni, Tel: +30.210.967.1184, Website
Bouillabaisse
It may not have the most auspicious appearance from the outside, but take our word for it: inside this marvelous Faliro institution, you'll find seafood and service worthy of Aristotle Onassis. In fact, the famous shipping tycoon dined at Bouillabaisse so often, his offspring virtually "grew up there". Bouillabaisse is still very popular with the shipping crowd, but it's also that perfect "hand-me-down" restaurant, enjoyed by generations of loyal land-based locals who love the superb food and clubby atmosphere. Operating since 1967, Bouillabaisse is presided over by the affable Sotiris who charms his customers with impromptu tasting tours.Fish is king here but for Lent purists, who shun eating anything with a backbone, there are many other temptations. The showstopper is their name-sake seafood chowder ((€ 14). Τhe squid stuffed with feta cheese, fried karavidopsicha, and Symi shrimps are exceptional also. Other highpoints are the wide, constantly updated cellar of rare wines, the huge garden courtyard and the free valet parking. Expect to pay around €35 per person.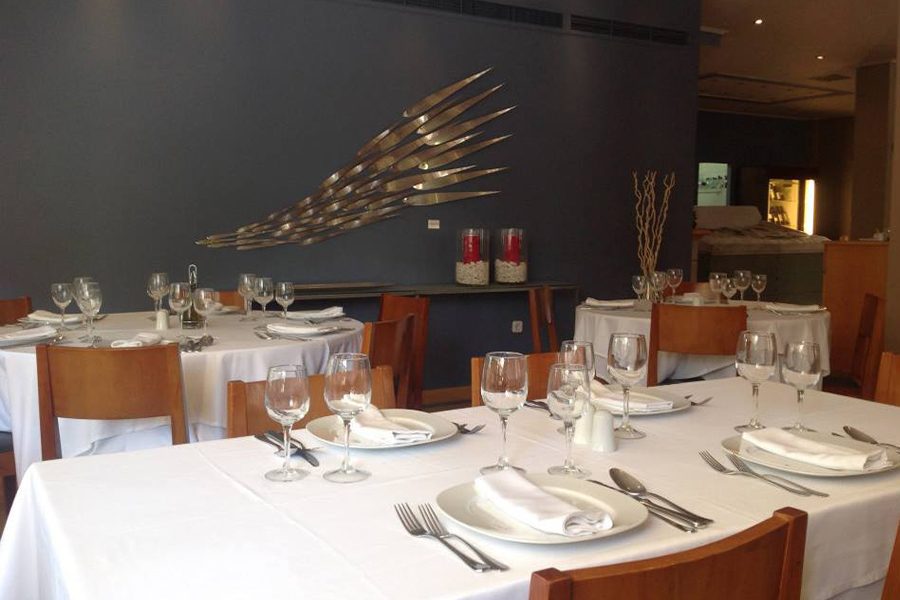 Zisimopoulou 28, Palaio Faliro, Tel: +30.210.941.9082,Website

---