What to see and do in Athens in Autumn 2021!
Get ready for star-studded performances – just to name-drop and grab your attention briefly – Sting, Monica Belucci, Marina Abramovich and Akram Khan – will all be here, in Athens! Plus, a slew of thought-provoking exhibitions and film festivals to sate your lockdown cultural deprivation for good!
1. Sting at the Odeon : A legend at an iconic venue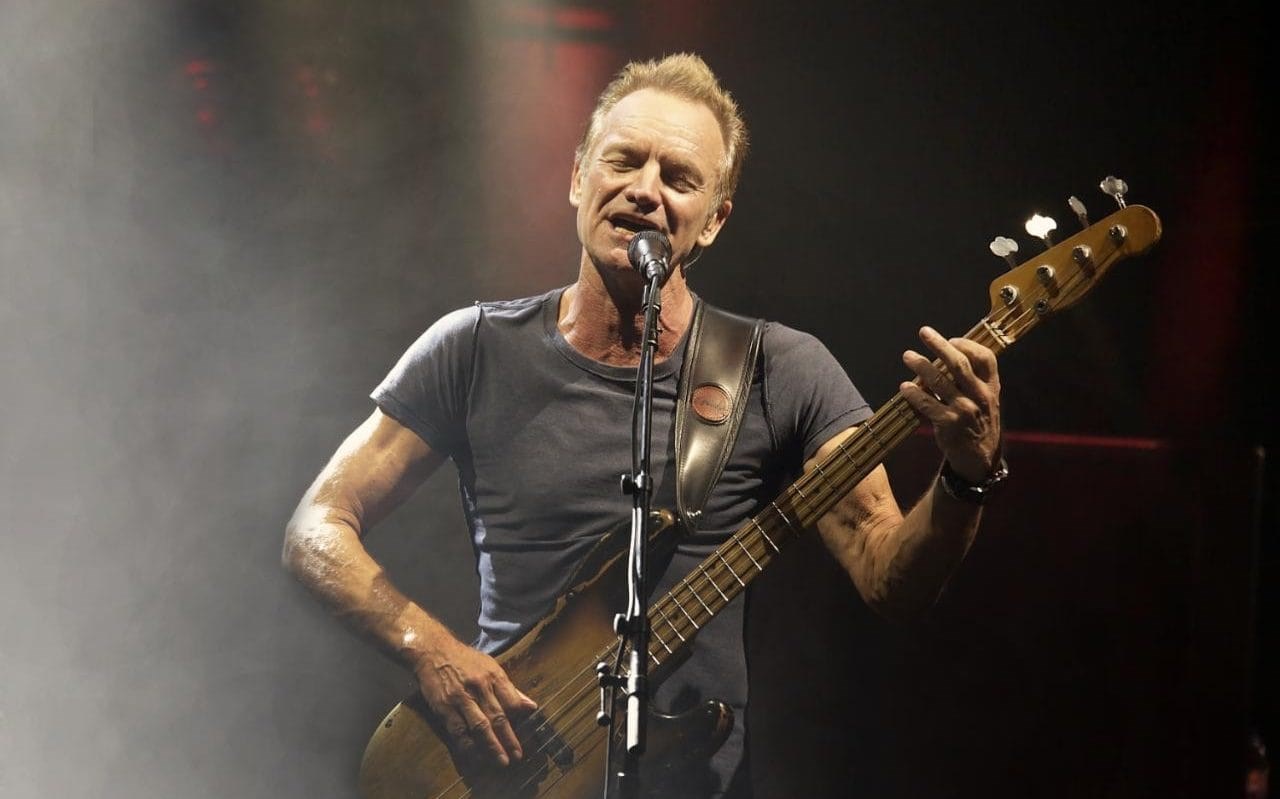 What: Two sold-out performances with the English superstar and 17-time Grammy Award winner performing his most iconic songs. Proving why he has remained such an enduring musical artist for more than four decades, Sting comes back to Athens and the Herod Atticus after his last concert here in 2018. Expect songs from his latest album "Sting: My Songs," that features remixed, reimagined and "re-contemporized" versions of some of his greatest hits from his years with the Police, plus some solo favorites.
When: September 30 to October 1, 2021
Where: Odeon of Herodes Atticus, Dionysiou Areopagitou, Athens
+30 210 928 2900
Website: https://www.sting.com/
2. Reality Check
What: An exhibition that dares to be different by delving deep into the darkness of the human psyche and shaking society's comfortable perceptions of time, space, freedom, imagination and mental well-being. Dr Kostas Prapoglou's curated, context-responsive exhibition at an abandoned building within the historical Psychiatric Hospital of Dafni, examines isolation and institutional confinement in the wake of the forced collective isolation imposed on us by the pandemic. 'Reality Check' explores the structural constraints and qualities of the mind in relation with space and time. How often do visual landscapes turn into mindscapes?  Where is insanity really located? Where do we normally find the real madhouse?" Be prepared to be shaken to the core.
When: Until October 9, 2021. Thursdays to Sundays from 3 pm to 8 pm.
Where: Dafni Psychiatric Hospital, Leof. Athinon 374, Haidari, Athens.
3. Lady Macbeth of Mtsensk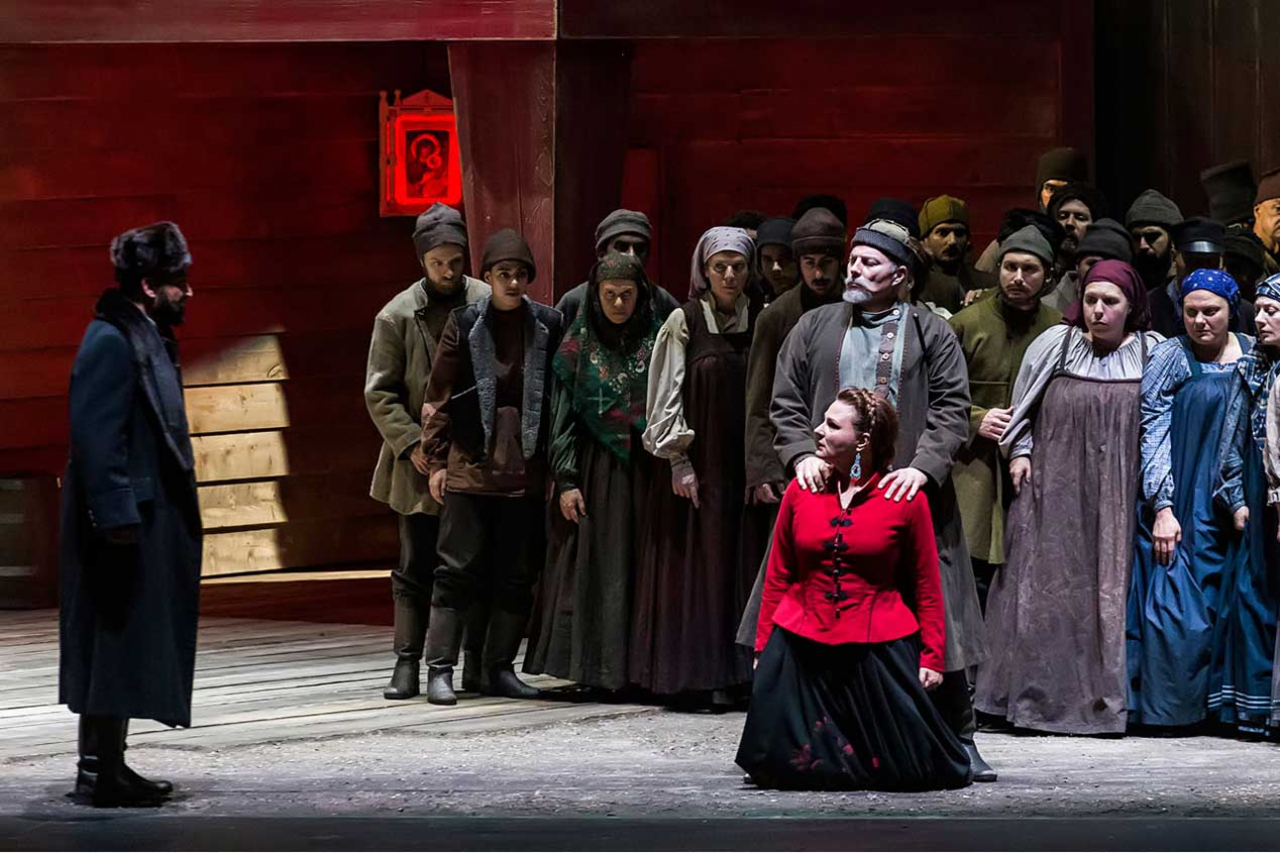 What: This Greek National Opera production, based on a famous novel by Nikolai Leskov – Lady Macbeth of Mtsensk – and directed by French actress Fanny Ardant, is an operatic treatise on the status of women in provincial pre-revolutionary Russia. Dmitri Shostakovich's stirring music evokes their plight.
When: From October 10 to October 23, 2021
Where: Stavros Niarchos Hall , 364 Syngrou Avenue, 176 74 Kallithea.
+30 216 809 1000
Website: https://www.nationalopera.gr/index.php
 4. Akram Khan: Outwitting the Devil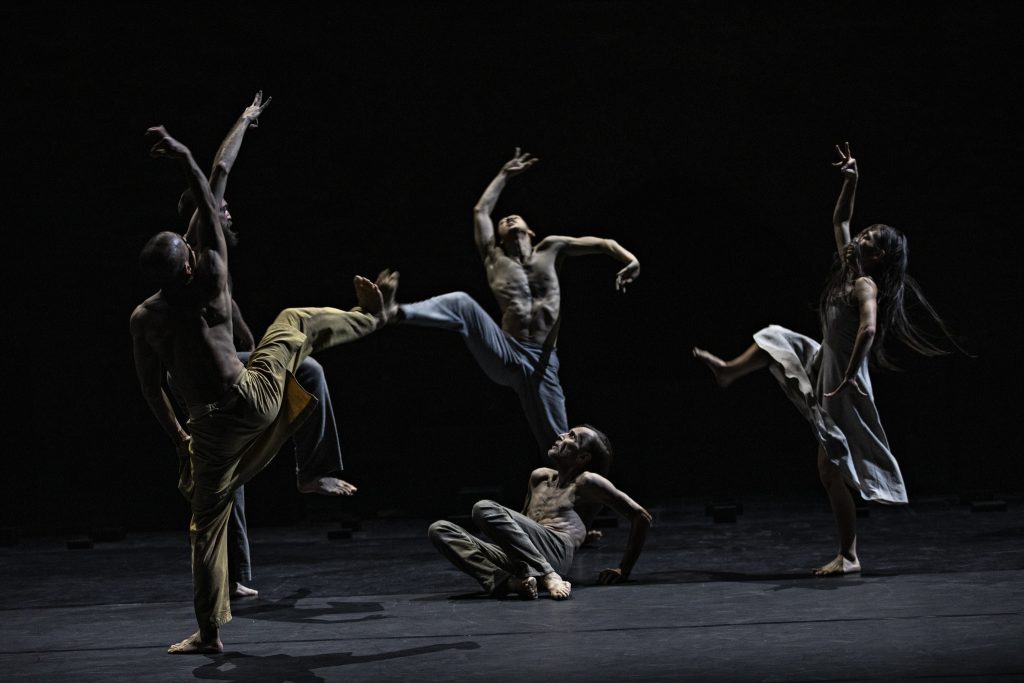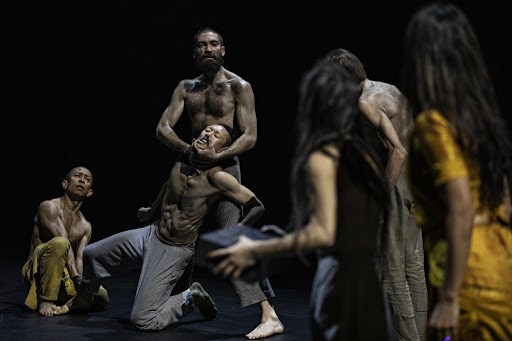 What:  As is his wont, celebrated choreographer Akram Khan explores ancient myths and rituals and puts in context with our ever-changing planet.  Inspired by the epic of Gilgamesh, Khan and his ensemble of six dancers make a fervent appeal for collective humanity. The ancient site of the Herodion Atticus, directly under the Sacred Rock is fitting for Khan's Outwitting the Devil. Stirring classical and contemporary, the performance is essentially about ritual and remembering. In a landscape of broken tablets and fallen idols, the six dancers trade their remaining wealth and stories, hoping to make whole the fragments of ancient knowledge that have been lost and forgotten over time
Outwitting the Devil invites us all to the table where life, death and our half-remembered myths are the bread we break together.
When: September 28, 2021 at 9pm
Where: Odeon of Herodes Atticus, Dionysiou Areopagitou, Athens.
+30 210 928 2900
Website: akramkhancompany.net/productions/outwitting-the-devil/
5. The Seven Deaths of Maria Callas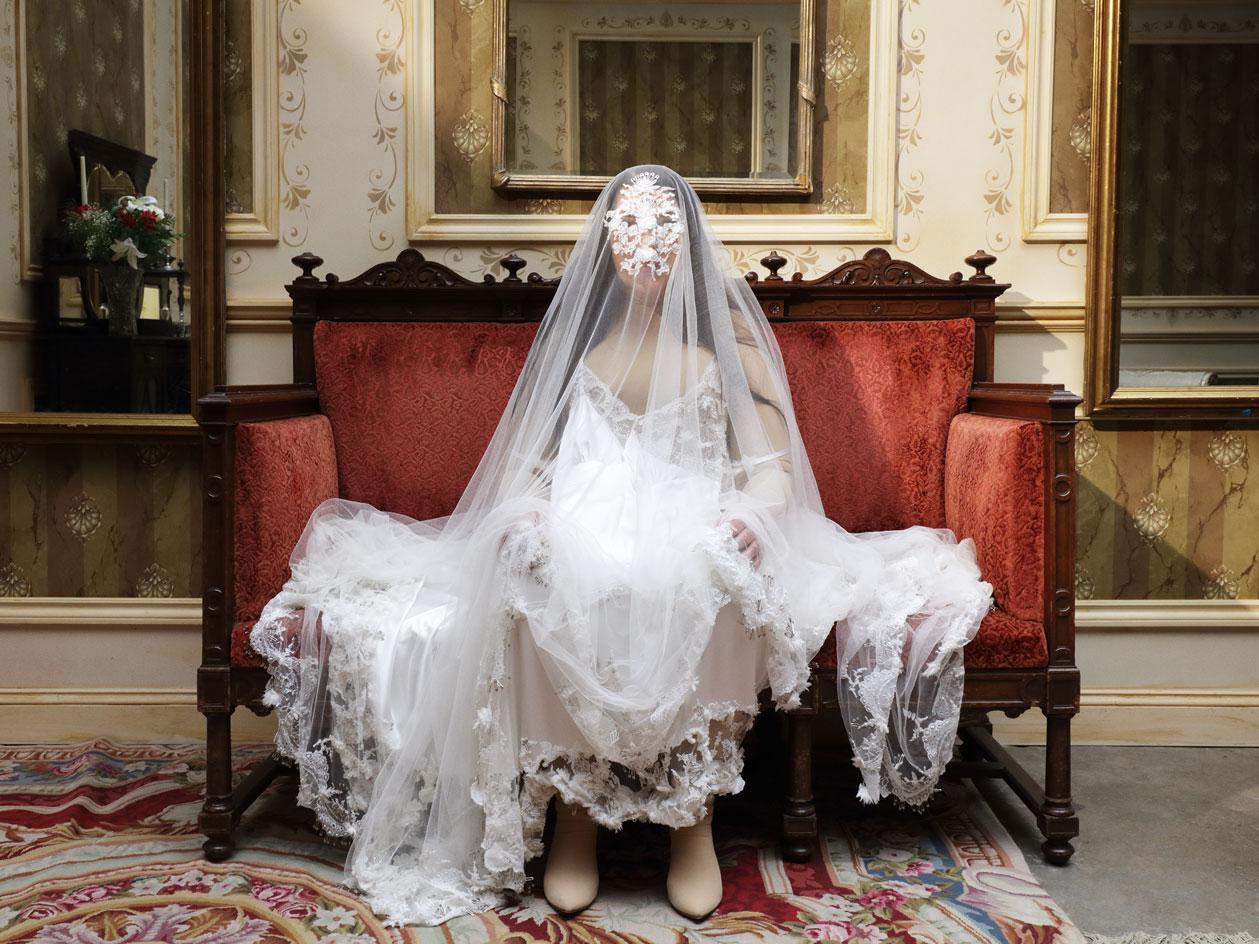 What: A meeting of two divas across time, the Serbian conceptual artist Marina Abramovic plays the most feted opera diva of all time Maria Callas. The New York Times described the production as 'part séance, part mixtape.' Abramovic revisits seven of Callas' operatic deaths in defining roles like Tosca, Carmen and Madame Butterfly, then turns to the singer's real and her final death of a 'broken heart' in Paris in 1977.  Veteran actor Willem Dafoe plays shipowner Aristotle Onassis (and Callas' great love).  A major international co-production between the Greek National Opera, Bavaria State Opera and Berlin State Opera, Opera De Paris and Maggio Musicale Fiorentino, with music composed by Marko Nikodijević.
When: 24 September to 29 September at 7.30 pm except on Sunday, 26 September at 6.30 pm. No show on Monday, 27 September
Where: Stavros Niarchos Hall, 364 Syngrou Avenue, Kallithea.
+30 216 809 1000
Website: https://www.nationalopera.gr/en/stavros-niarchos-hall/kentrikis-skini-events/item/3599-the-seven-deaths-of-maria-calla
6. Black Swan at the Odeon

12 elite dancers of the Bolshoi and Mariinsky ballets perform a condensed version of the timeless Swan Lake. Black Swan incorporates all the highlights of the opera two a sold-out show at the Odeon of Herod Atticus. The great news is that you can still book ahead for additional shows at the Christmas Theatre.
When and Where:  October 6, 2021 at 9pm at Odeon of Herod Atticus, Dionysiou Areopagitou. +30 210 928 2900
When and Where:  October 7 and 8, Christmas Theatre, Veikou Avenue, Galatsi. +30 211.7701700
Website: https://ct.gr/project/black_swan/
6. Athens International Film Festival – AIFF (Premiere Nights)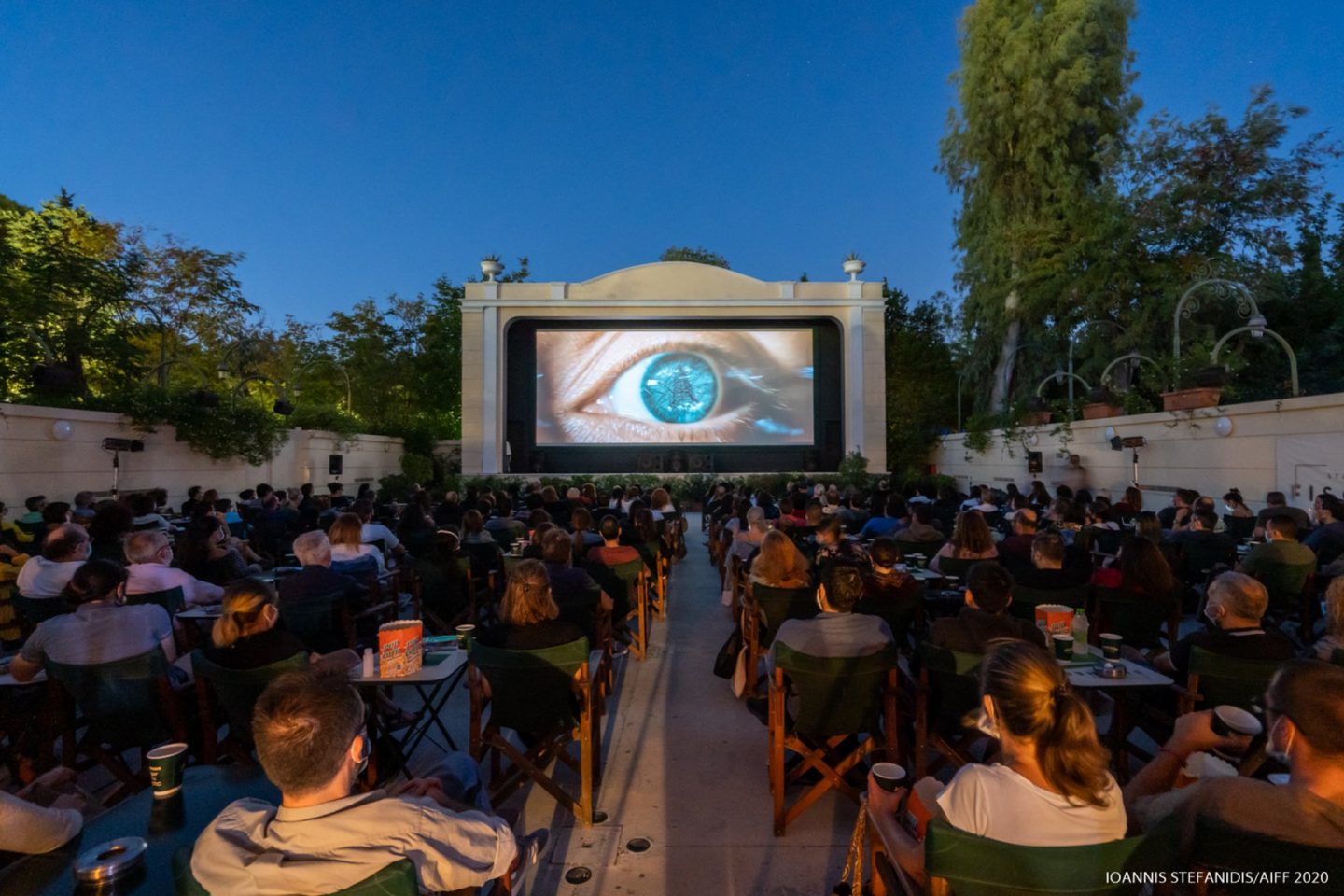 What: If one of the things you've missed most during the lockdown has been going to the movies, we hear you. The AIFF's Nychtes Premieras, now in its 27th year, brings the choicest films of the year at 9 different venues (including open-air venues). Timothee Chalamet fans will be disappointed to find out that Wes Anderson's The French Dispatch starring the young talent is sold-out but we suggest you book early for a few other must-watch films. Greek-French Adèle Exarchopoulos (Blue is the Warmest Colour) gives a stellar performance in Zero Fucks Given where she captures the tediousness of listless adolescence perfectly. Titane, Julia Doucournau's Palme d'Or winning, provocative film opens the festival and Dune, directed by Dennis Villeneuve closes the festival on October 3.   
Price: Single cinema tickets €6; Online platform views: €3; Season tickets of 5,10 and 20 screenings: €25, €45 and €70 respectively.
When: September 22 to October 3, 2021
Where: DANAOS 109 Kifissias Ave. IDEAL 45 Panepistimiou, TRIANON, 21 Kodrigktonos  & 101 Patission MUNICIPAL THEATRE OF PIRAEUS, 32 Ir. Politechniou 32 Ave., Piraeus, AEGLI ZAPPEION, Zappeion Gardens, RIVIERA, 46 Valtetsiou, STELLA 34 Tenedou, LAIS – the Greek Film Archive Foundation(the corner of) 48 Iera Odos & Megalou Alexandrou, FLERRY CINEMA,  Skippi 5-7, Kallithea
Website: www.aiff.gr/
9. Kallos: The Ultimate Beauty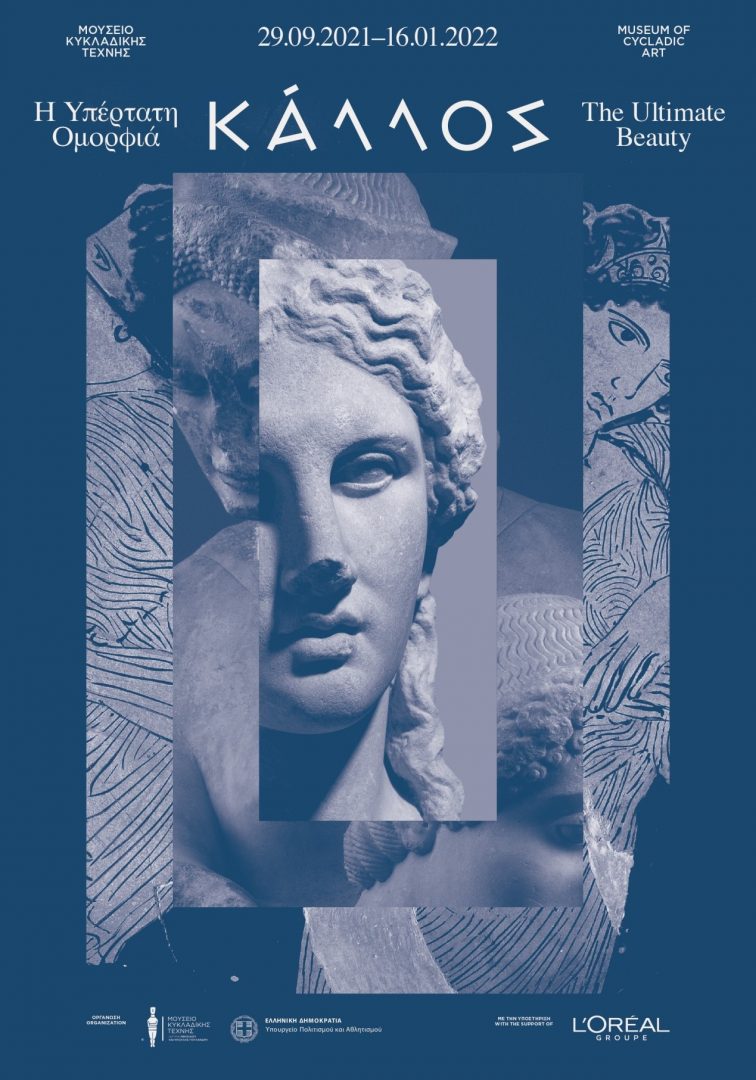 What: The Museum of Cycladic Art celebrates beauty through 300 exceptional antiquities from Museums and Collections in Greece and abroad. The ancient Greek word Kállos essentially means beauty and is associated with both the female and the male sex. However, the concept of Kállos in its ultimate dimension is not a word signifying merely beauty. It is an ideal that was developed in ancient Greek thought, expressed through poetry, lyrics and in texts of philosophers. They describe it as a combination of the beauty of physical appearance with the virtues of the soul. The exhibition in the Museum of Cycladic Art refers to this dimension of Kállos, highlighting the contribution of ancient Greece to the definition of the meaning of "Beauty" through history.
When: From September 27, 2021 to January 16, 2022
Where: Museum of Cycladic Art
Website: www.cycladic.gr 
10. Benaki Museum:  1821 and After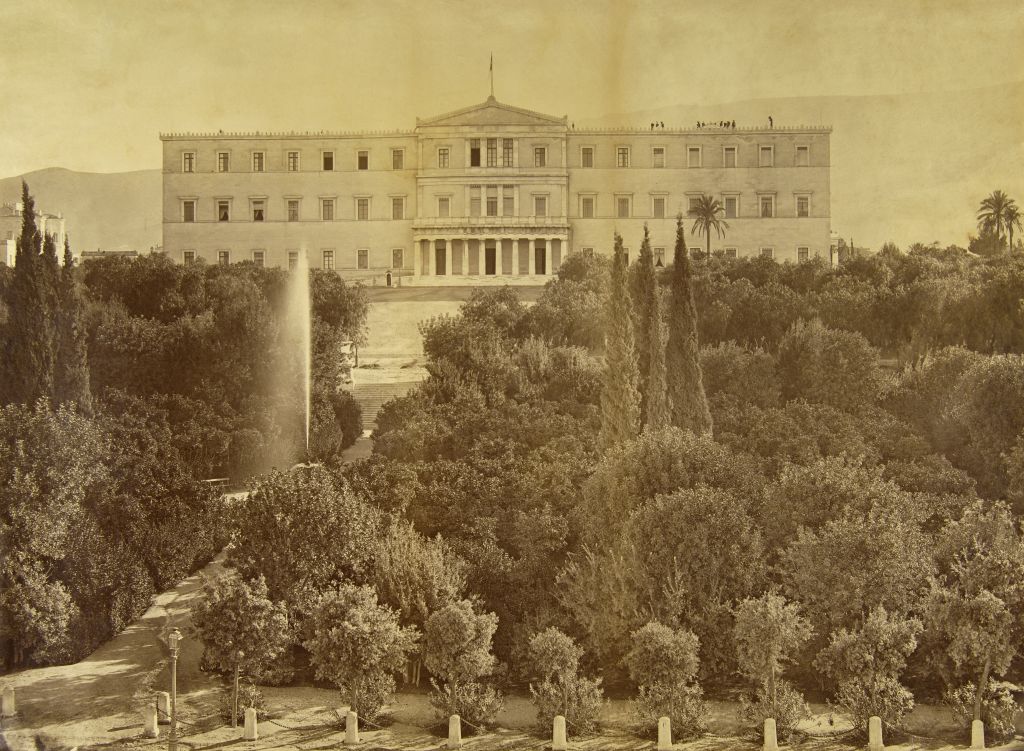 What: 1200 objects in an exhibition spread across & months, curated by historians Tassos Sakellaropoulos and Maria Dimitriadou, showcasing 100 years of modern Greek history. The exhibition, organised by the Benaki Museum in partnership with the Bank of Greece, the National Bank of Greece and Alpha Bank is the most extensive exhibition on modern Hellenism ever presented.
The catalogue that accompanies the exhibition  is a 1,218 page labour of love showcasing one hundred years of modern Greek history, between 1770 and 1870. This century begins with the moral and economic preparations for the liberation of the Greeks, reaches an apex with the 1821 Revolution and concludes with the first decades of the operation and development of the new Greek state. 
12.  NEON: Portals athe Public Tobacco Factory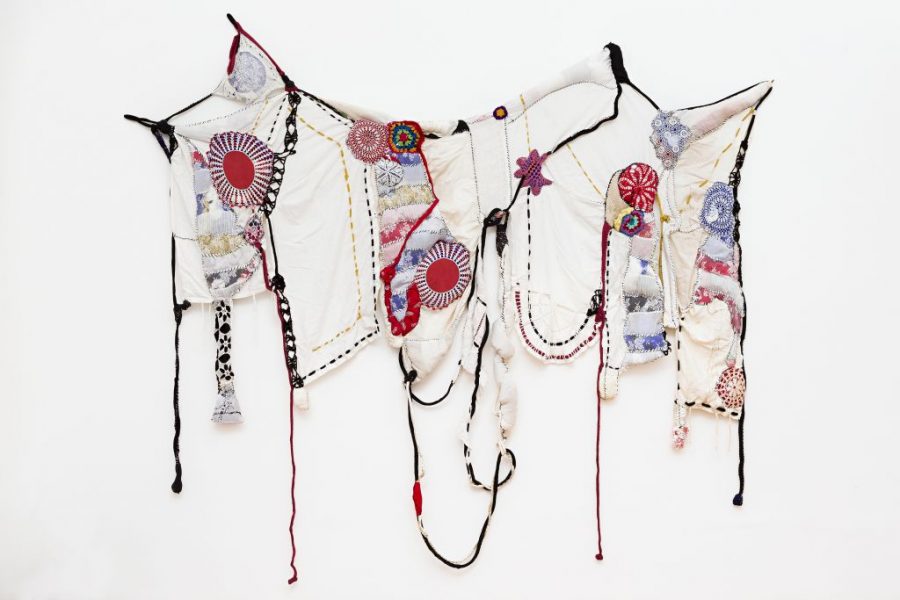 What: Portals, one of 2021's biggest art exhibitions touches on two events that have marked the Greek psyche this year: the bicentennial anniversary of Greece's
independence struggle and the pandemic. As Greece celebrates the bicentenary of its War of Independence from Ottoman rule, Portals will address today's international political and societal upheavals with new works by 40 influential Greek artists and numerous pieces from global heavy hitters including
Michael Rakowitz, Glenn Ligon and Danh Vo. The exhibition that runs until December is co-curated by NEON's Elina Kountouri and Madeleine Grynsztejn, director of the Museum of Contemporary Art Chicago, in partnership with the Hellenic Parliament. The choice of the former Public Tobacco Factory to host the exhibition goes beyond the architectural merits of this stunning venue. The landmarked building is a paradigm of interwar industrial architecture – but it also serves as a reminder of Greece's trading history, and by extension, the course of its socio-political trajectory The bicentennial-inspired show has prompted the transformation of the old Tobacco Factory on Lenorman Street into a new urban hub of contemporary culture.
When: until 31 December 2021
Where: The Public Tobacco Factory, Lenorman Avenue.
Website: https://neon.org.gr/gr/ 
13. EMST : Symbols and Ruins 
What: 137 artists, architects and kai art historians from Greece and abroad present 110 works at the Temporary Exhibitions Space. The Symbols & Iconic Ruins exhibition explores the ways in which we perceive and approach potent cultural symbols, bringing together under a common conceptual framework contemporary works of art and architecture by prominent artists and architects from Greece and abroad. The exhibition marks an attempt to synthesize different conceptualisations of the symbol, by drawing eclectic affinities and highlighting common features, regardless of the radically different points of departure and processes involved in their production. In addition to independent artworks, which reflect on the relationship between artistic and architectural creation, the core of the exhibition consists of three distinct but interconnected themes: the Acropolis of Athens, post-war architecture in Central Europe and the Berlin Wall.
According to Panayotis Pangalos, the chief curator of the SYMBOLS & Iconic Ruins exhibition, "the aim is to establish a unique dialogue between different species of ruins that hold pertinent symbolic value."
When: Until October 24, 2021.
Where: EMST , Kallirrois Av. & Amvr. Frantzi Str. Athens, Tel: +30.211.101.9000, Emst.gr
Website: emst.gr
14. EMST: Ubuntu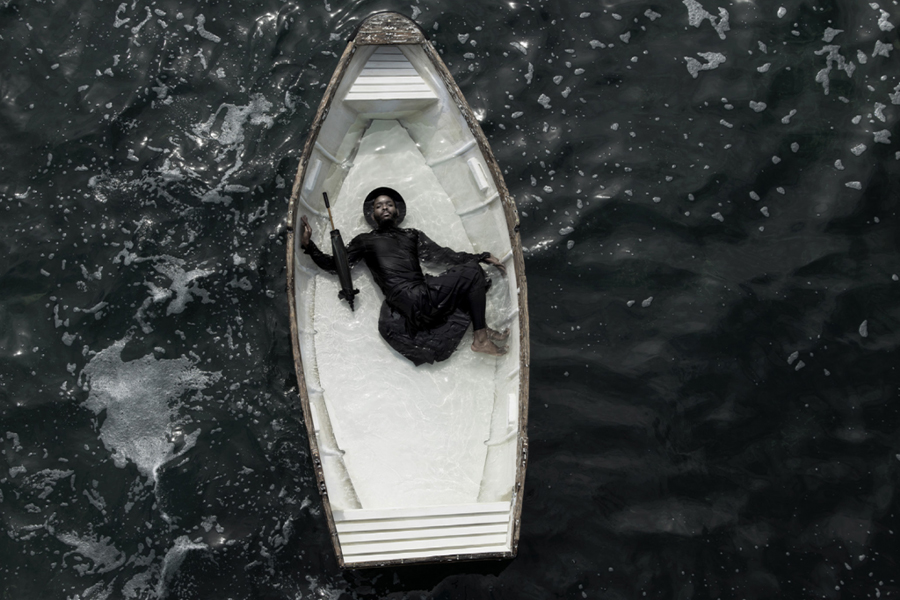 What: An overview of contemporary African art through 66 works by 34 artists from the Harry David Art Collectionat EMST, the Greek Museum of Contemporary Art.
Harry David, prominent art collector and industrialist, showcases his cosmopolitan upbringing with his impressive collection of contemporary African talent. Bold, powerful and engaging, the artists take on the issues of race and racial discrimination. After years of being ignored, African Art has come into its own and is increasingly finding international recognition. Ubuntu highlights works by young talent from the contemporary African art scene,  selected from the Harry David Art Collection, and presented in five specially designed rooms at the National Museum of Contemporary Art Athens (EMST). Five curators, Osei Bonsu (Curator at Tate Modern), Rashid Johnson (Visual Artist), Elvira Dyangani Ose (Director of The Showroom art space), Emily Tsingou (Art Advisor to the Harry David Art Collection), Burkhard Varnholt (Collector, Founder of KINDL Centre for Contemporary Art) each take on a 'room', creating different discourses and approaches.
The South African term UBUNTU can be translated as 'humanness', 'humanity towards others', as a sense of human nature and a spirit of shared humanity. As a starting point for this exhibition, the phrase highlights the notion of a community and a spirit of sharing. The political, historical and cultural polyphony that characterizes post-colonial Africa and expresses the constantly shifting conditions of the African continent lies at the core of the works in the exhibition, and is explored through a variety of themes, concepts and ideas, touching upon slavery and its history, racism and exploitation, segregation and apartheid, war, civil war, famine, cultural imperialism, race and gender, the ecological exploitation of Africa, African rites and rituals, African crafts traditions, representations of the black body, the notion of diaspora and displacement, the socio-political construction of skin colour, the experience of the immigrant, African history and memory, personal narratives and portraiture.
When: September  22 -October 24
Where: EMST Temporary exhibitions space (Ground Floor), Kallirrois Av. & Amvr. Frantzi Str. Athens, Tel: +30.211.101.9000,
Website: emst.gr

15. Αlphabet by Dimitris Ntokos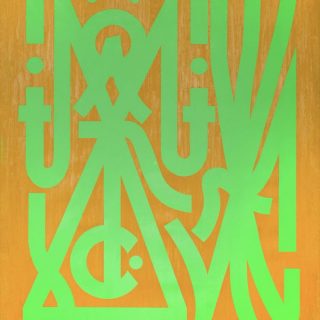 What: The Blender Gallery hosts a solo exhibition by Dimitris Ntokos for the second time, entitled "Alphabet". Expect Ntokos' characteristic hieroglyphic sketches, familiar to Athenians from his earlier days as a street artist, in large formats. 26 wall pieces, floor sculptures and a street art installation form part of the exhibition.
When: Until October 30
Where: The Blender Gallery, Zissimopoulou 4, Glyfada.
www.theblendergallery.gr
---