What to do and see in Athens this October
From a retrospective of contemporary African art to Brice Marden's marble compositions, Takis' magnetic sculptures, photography exhibitions, film festivals and more, Athens' cultural scene is thriving, angry viruses notwithstanding.
Sam Friedman's Island at Dio Horia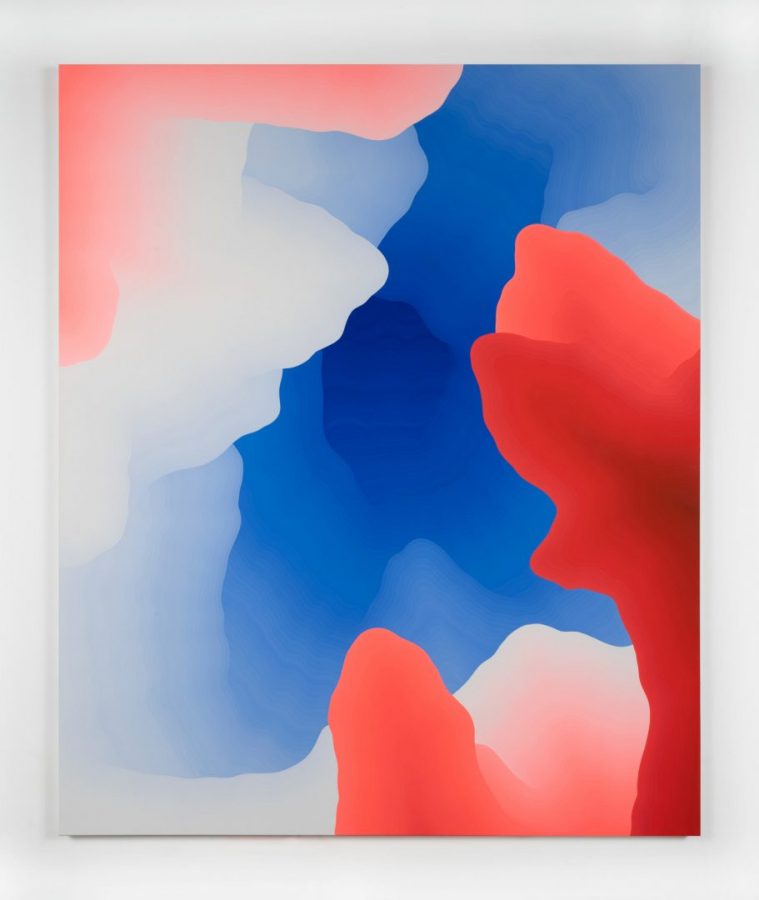 WHAT: Sam Friedman's first solo show in Athens, Island, composed entirely of new paintings that focus οn the themes of landscape painting and natural phenomena.
Strictly installed by color throughout the newly inaugurated Project Space, these paintings elicit a reaction similar to our reaction to music. Themes and motifs, colours and feelings appear again and again, slightly different yet charged with the same energy, bound together in a never-ending circle of repetition, mutation, change and repetition again.
WHEN: Until November 15
WHERE: Dio Horia Project Space, Mantzouraki 16, Athens, Tel: +30 2106714827, diohoria.com
Monday – Friday, 10:00 – 19:00 Saturday, 11:00 – 15:00
Ubuntu: Harry David's Collection at EMST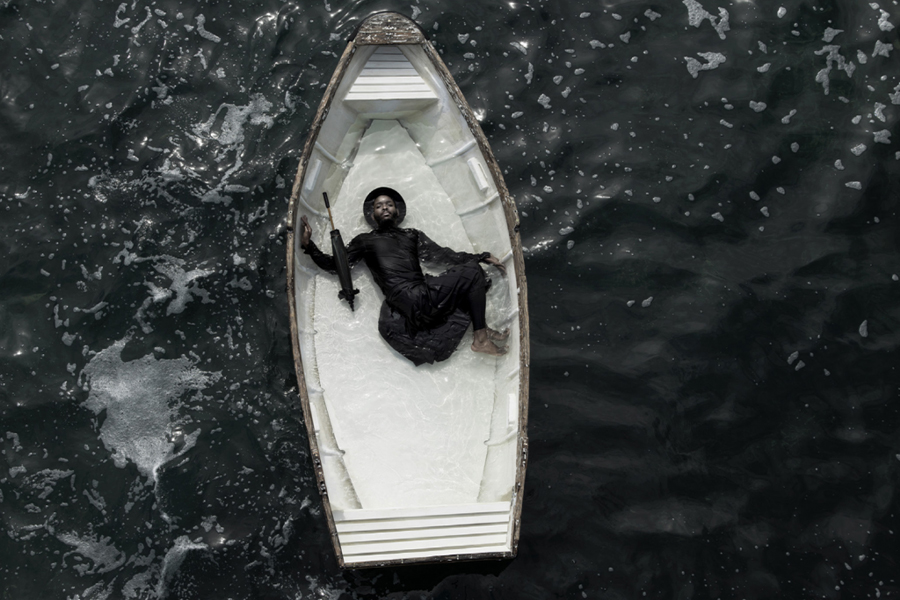 WHAT: An overview of contemporary African art through 66 works by 34 artists from the Harry David Art Collectionat EMST, the Greek Museum of Contemporary Art.
Harry David, prominent art collector and industrialist, showcases his cosmopolitan upbringing with his impressive collection of contemporary African talent. Bold, powerful and engaging, the artists take on the issues of race and racial discrimination. After years of being ignored, African Art has come into its own and is increasingly finding international recognition. Ubuntu highlights works by young talent from the contemporary African art scene,  selected from the Harry David Art Collection, and presented in five specially designed rooms at the National Museum of Contemporary Art Athens (EMST). Five curators, Osei Bonsu (Curator at Tate Modern), Rashid Johnson (Visual Artist), Elvira Dyangani Ose (Director of The Showroom art space), Emily Tsingou (Art Advisor to the Harry David Art Collection), Burkhard Varnholt (Collector, Founder of KINDL Centre for Contemporary Art) each take on a 'room', creating different discourses and approaches.
The South African term UBUNTU can be translated as 'humanness', 'humanity towards others', as a sense of human nature and a spirit of shared humanity. As a starting point for this exhibition, the phrase highlights the notion of a community and a spirit of sharing. The political, historical and cultural polyphony that characterizes post-colonial Africa and expresses the constantly shifting conditions of the African continent lies at the core of the works in the exhibition, and is explored through a variety of themes, concepts and ideas, touching upon slavery and its history, racism and exploitation, segregation and apartheid, war, civil war, famine, cultural imperialism, race and gender, the ecological exploitation of Africa, African rites and rituals, African crafts traditions, representations of the black body, the notion of diaspora and displacement, the socio-political construction of skin colour, the experience of the immigrant, African history and memory, personal narratives and portraiture.
WHEN: Until March 18, 2021
WHERE: EMST Temporary exhibitions space (Ground Floor), Kallirrois Av. & Amvr. Frantzi Str. Athens, Tel: +30.211.101.9000, Emst.gr
Chioma Ebinama: Leave the thorns and take the rose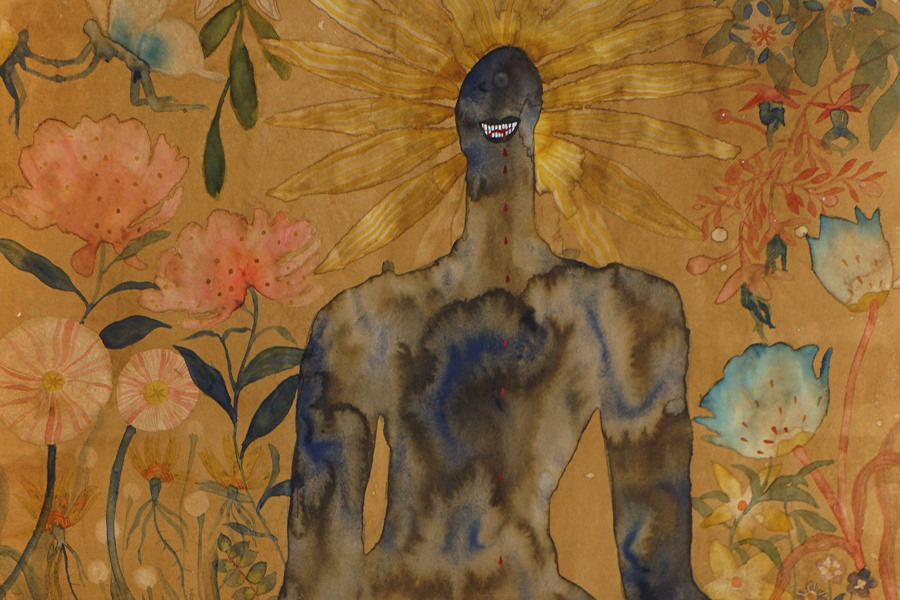 WHAT: An exhibition by Chioma Ebinama, 'living in a fishbowl in Athens,' floating between nothingness and momentous shifts, in a confusing world. In 2019, I wished that the world be put on pause. All I wanted was a moment when humanity would have no choice but to do nothing: No ambitions, no directions, no expectations. In 2020, only days after opening a solo show of drawings with titles such as "Making Out While an Empire Burns" and "The Goddess of Doing Nothing", my wish was granted. But nothingness and directionless has not been as liberating as one would expect. Letting go is difficult, even if you've asked for it, even if you have someone to make out with. These works are a simple document of a woman living in a fishbowl in Athens, Greece. They are marks recording an attempt to keep her feet on the ground as she watches the world shift. They are mantras she tells herself while trying to embrace the full roundness of earth even when the sense of "home" seems flattened into text messages, emails, and video calls. They are mandalas containing all the varying waves of feelings that arose during this time of upheaval and transition."
WHEN: Until October 17
WHERE: The Breeder Gallery, Iasonos 45, Athina, Tel: +30.210.331.7527, thebreedersystem.com
Pavlos Samios: Café Paradise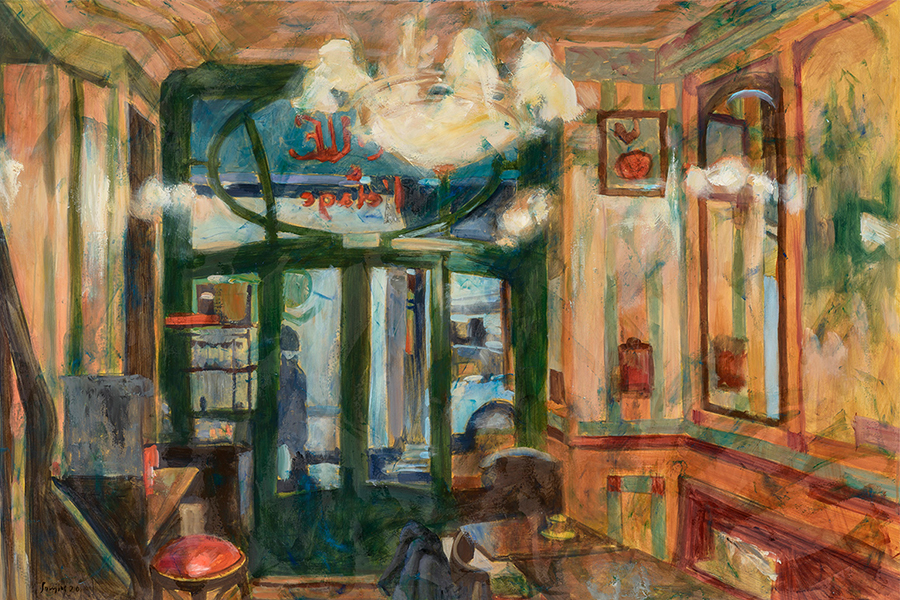 WHAT: In his latest series of paintings, Samios welcomes us to the traditional kafeneio (Greek café) with its marble-topped tables and shiny mirrors. Here, the painter has returned to a carefree time, as well as an era of personal distinction. In the early 1980s, he was introduced to the metropolis of Paris through a series of cafés, at a time, much different to now.
A new type of social behaviour has emerged in our current reality. Public interactions must, for a long and yet undefined time ahead, comply with specific rules of coexistence.
However, people will never stop seeking the physicality, the aura, gestures, or gazes of other human beings – without the mediation of a screen. The thing that reassures us when everything around us feels threatening is other people, and most of all, our 'own' people. Like a concept of a haven – a sea that you slip into, where you float on your back, with the sun on your face, threatened by nothing.
At the Skoufa Gallery, Samios sets up a place of familiarity, like those he came to know in the Athenian and Parisian cafés.
"The café was a temple", he tells me, in the context of a 'refuge', attempting to capture its sense of it being a type of 'paradise' in a painting; not irrevocably lost. The theme of the kafeneio/café draws its inspiration from a place that no longer exists.
About ten years ago at Attiki Square, near the painter's studio, there was a café called "O Paradeisos" (Paradise).
"It was the local hangout of a neighbourhood that drew very mixed crowds – labourers, old men, pimps. A crowd that, from the outside, shared nothing in common, but we all communed there. The old man who ran it died, and now there is a pharmacy in its place," the creator says. He recognises that the familiar space of the kafeneio, the 'hangout', was strangely healing for its patrons.
In that cathartic space, people connected through everyday things. From chatting about football to discussing more serious political issues, often intermingled with the sound of di rolling during an eternal game of cards, and not so audible, the "suppressed desires; neurotic dreams; confessions of the day, the night a whole lifetime… Even the sharing of silence had its meaning".
WHEN: Until Saturday, 17 October 2020
WHERE: 4 Skoufa Street, 106 73, Kolonaki, Tel: +30 210 3643025, skoufagallery.gr
Petros Klampanis & George Kontrafouris, a unique jazz duo
WHAT: George Kontrafouris and Petros Klampanis, two internationally known jazzmen get together for a rare meeting, brimming with emotion, energy and intensity.  Petros Klampanis imaginatively fuses his jazz education with Mediterranean sounds and the Greek tradition, to create a broad multi-colored musical palette while acclaimed jazz pianist George Kontrafouris brings his poetic narratives and unusual adaptations to the stage. Expect an evening that reimagines jazz standards with some innovative new compositions.
WHEN: On Sunday, October 18, at 21:00, Petros
WHERE: At the Lighthouse of the Stavros Niarchos Foundation Cultural Center (SNFCC), Syggrou Ave 364, Kallithea. Tel: +30216.809.1000, snfcc.org
"indeX 2" at FokiaNou Art Space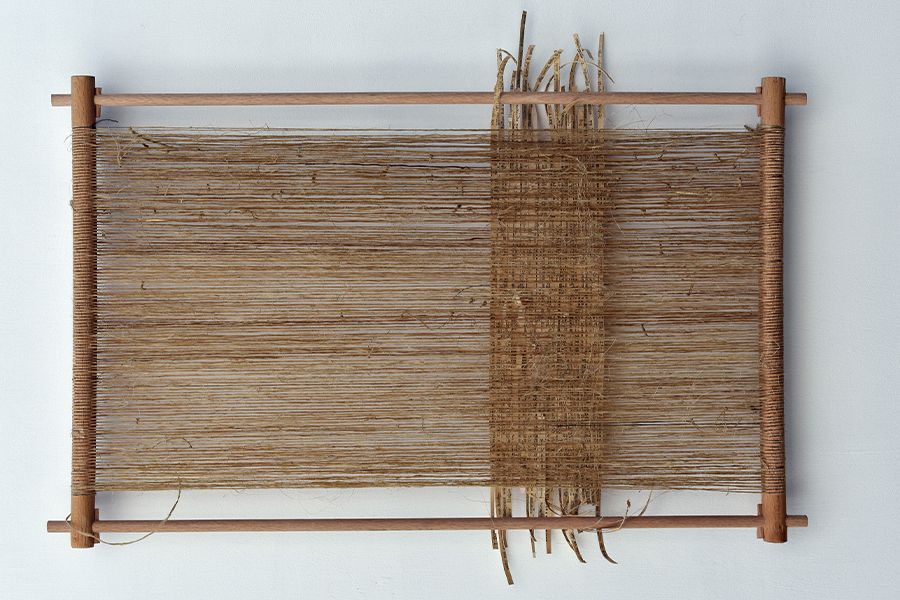 WHAT: FokiaNou Art Space is an artist-run project space in the intimacy of a small apartment in an old building in the center of Athens. The space encourages collaborative creative efforts between Greek and foreign artists, thereby promoting and supporting the local art community. The space hosts exhibitions, workshops and projects under the direction of two artists, Mary Cox and Panagiotis Voulgaris. FokiaNou Art Space is pleased to present "indeX 2", Panajotis Daramaras' second part of an ongoing trilogy investigating the symbolic and scientific dimensions of matter. In indeX 2, Daramaras creates an independent universe of sculptural compositions and installations featuring wood and books, as well as a performance by Sania Stribakou. To paraphrase independent curator Ira Papadopoulou, "In indeX 2, not only does Daramaras narrate his own relationship to the unspeakable language of objects, he also attempts to convey the inner sound of the body of matter itself, and to peel apart its surfaces and portray its primal history – a history existing prior to the palimpsest of records that has transformed matter forever." The performances will take place on the roof of Fokianou art space. Motion design: Sania Stribakou, Conception:  Panajotis Daramaras. Masks and social distancing are required in all areas of the space, including the roof, halls and elevator.
WHEN: From September 26 until October 17, Thursday to Saturday 17.00 – 20.00
WHERE: FokiaNou Art Space, Fokianou 24, 7th floor, Pagkrati, fokianou247.gr
Takis: Sculptor of Magnetism, Light and Sound
WHAT: An exhibition, in collaboration with Tate Modern, on Takis (Panayiotis Vassilakis, 1925–2019), the legendary conceptual sculptor, who pa seed away last year. The exhibition was conceived by the renowned UK critic and close friend of Takis, Guy Brett, and Michael Wellen, Curator, International Art, Tate Modern. Takis looked for essential poetry and beauty in the universe, particularly in the electromagnetic one. He was considered as one of the most original artistic voices of his time : his art was one of the most innovative of the century. This exhibition is the last conceived with the artist. It displays a selection of work from the 1950's to 2000.
WHEN: Until October 25
WHERE: Museum of Cycladic Art, Vasilissis Sofias avenue. & 1, Irodotou street, Tel: +30.210.722.8321-3 | cycladic.gr
Stella Kapezanou: Baby one more time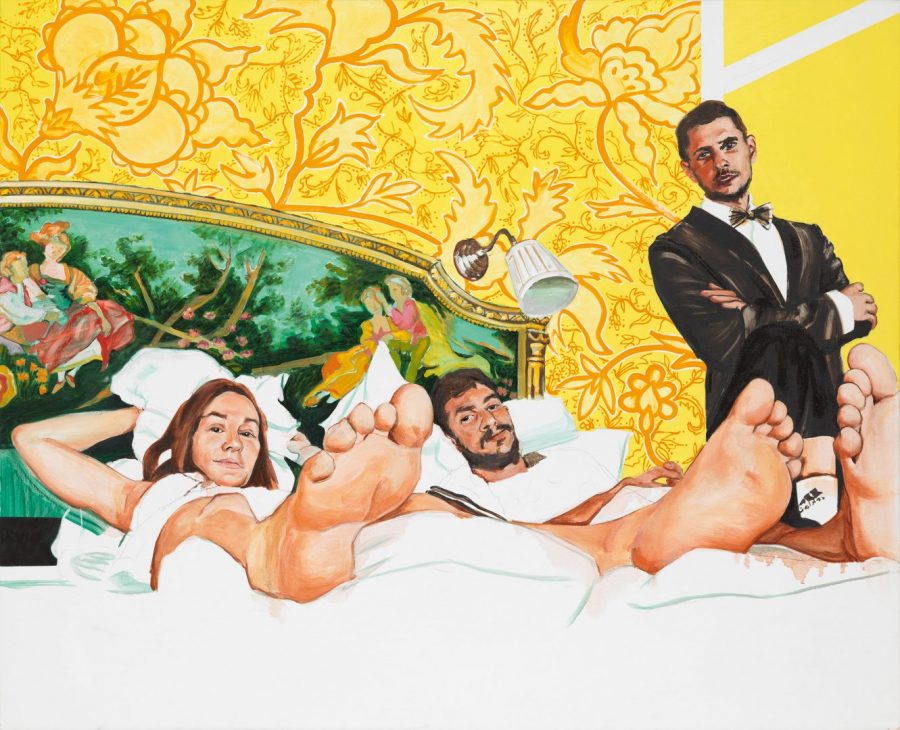 WHAT: Stella Kapezanou's surrealist, pop-arty, colour-soaked compositions with a highly stylized cast of characters makes its way to Evripides Gallery next week. She uses the same traits as in her other paintings, imaginative use of colour, references to art history, humour and so on, and yet, her characters seem terribly lonely, almost as if sinking into an interminable ennui.With a stage director's insight, the artist follows the lives of her characters and creates uncanny worlds that hover between fantasy and reality, calling upon the viewers to arrive at their own perception and interpretation of her works.
WHEN: From October 8 to October 31
WHERE: Evripides Art Gallery, 10 Iraklitou Street and Skoufa, +30.210.361.5909, evripides-art.gr

Joy Labinjo: The Elephant In The Room
WHAT: The Breeder is pleased to present The Elephant in the Room by Joy Labinjo's – the London-based artist's first solo exhibition in Athens that marks the close of her participation in The Breeder Open Studio. The artist began this new body of work, during the pandemic lockdown in the UK as mass protests around the Black Lives Matter movement surged around the world. The show presents new paintings alongside works on paper made in Athens. The exhibition furthers the artist's explorations around existing interests which include but not limited to discourses and narratives around Blackness, identity, political voice, race, community and family.
WHEN: From September 24 until October 31
WHERE: The Breeder Gallery, Iasonos 45, Athina, Tel: +30.210.331.7527, thebreedersystem.com
The Goulandris Museum of Modern Art turns One: Photographic Tribute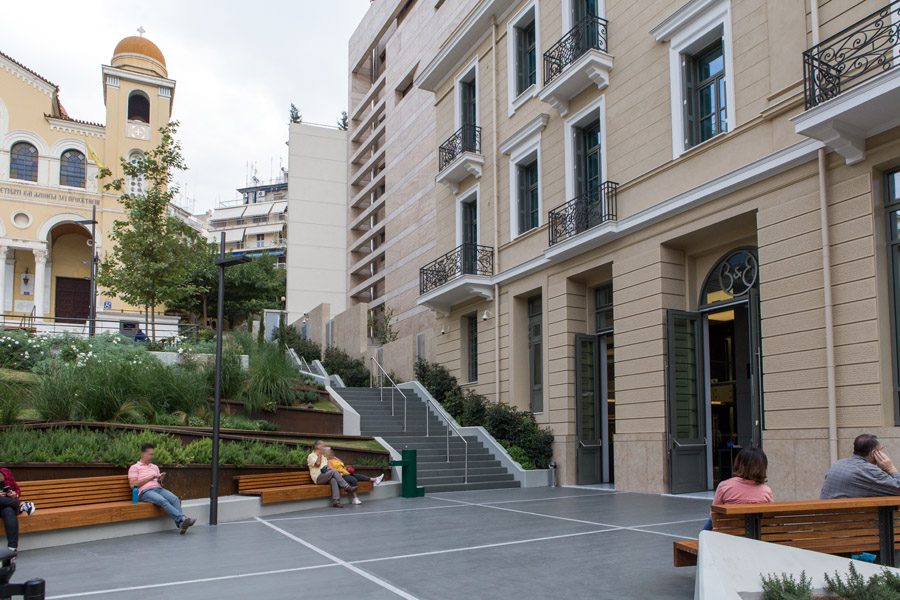 It was on October 4 last year that a bunch of enthusiastic school children from the local Pangrati primary school inaugurated Athens' new museum housing Modern Art's Masters from the private collection of Basil and Elise Goulandris. The Museum celebrates its first anniversary by welcoming visitors with free admission via online pre-registration and extended opening hours. The day will be marked by the presentation of an extensive photographic tribute to the chronicle of the construction of the B&E Goulandris Foundation in Athens, by the photographic gaze of the distinguished practitioner of the art of the lens Christophoros Doulgeris, entitled "In the Making". It is a journey through the construction of the project and the narration of the erection of the museum through photographic works-documents.
Visitors to the museum on 4 October, will have the opportunity to win prizes through contests which will take place throughout the day: Membership packages, unique products from the Shop, private guided tours, and many more. Your entry ticket counts as your registration at the contest "One year at the Museum". To read the terms and conditions, click here.
The day will also see the start of a big BAZAAR with up to 70% off exhibition catalogues, posters and collectors' items from the Foundation's exhibition activity from 1979 until today.
*To ensure the smooth flow of visitors and avoid overcrowding, please observe your chosen timeslot regarding your visit, both upon your arrival and your stay at the museum.
WHEN: Tuesdays to Sundays from 10am to 6pm, on Fridays from 10am to 10pm. Closed on Mondays.
WHERE: 13 Eratosthenous, Athens. Τel: +30 210 72 52 895, info@goulandris.gr,  goulandris.gr
Omer Arbel: 113 at Carwan Gallery
WHAT: Carwan Gallery launches with the uber-talented, Canadian multidisciplinary artist Omer Arbel, who masterfully manipulates copper and glass to create 70 unique, hand-crafted pieces that evoke a sense of timelessness.
Multidisciplinary artist and designer Omer Arbel will present a series of new sculptural works at Carwan Gallery in Athens. From 3 September until 7 November 2020, the exhibition 113 will showcase a display of copper sculptures that are the result of a strand of new discoveries that are part of Arbel's ongoing research into the reciprocal relationship between glass and copper.
In the creation of 113, a glass form is blown conventionally, then a liquid alloy made predominantly of copper is poured in. The chemical composition of both glass and alloy is calibrated to establish a deliberate discrepancy in the rate at which each material expands and contracts in response to temperature change. As a result, during cooling, the glass form shatters off, leaving a metallic shadow of itself. The metal, when hot, does not come in contact with oxygen on the glass side of the form, leaving an iridescent finish, contrasting with a coarse oxidized finish on the inside surface exposed to air.
The exhibition consists of 70 unique pieces which have been created by hand in Vancouver, Canada. They will be shown as a fixed constellation positioned on a display table along the central axis of the new Carwan Gallery space in Athens. The gallery promotes and produces collectible design, developing exceptional cross-cultural collaborations that call to attention a specific market – the Near East. For those unable to visit the gallery, an innovative VR experience and guided journey has been created for the exhibition.
These works demonstrate Arbel's decade-old signature process, which is to let the intrinsic properties of a given material suggest its form, rather than impose an external idea of form upon the material.
Only fitting, given the gallery's own storied history and Piraeus' glorious legacy as an ancient port-city. Placed on a stark white pedestal,under the gallery's exposed, vaulted ceiling,  the resilience and fragility of the pieces are put into even sharper focus.
WHEN: Until November 7
WHERE: Carwan Gallery, Polidefkous 39, Athens, Tel: +30.210.411.4536, carwangallery.com
Opening hours: From Wednesday to Friday, 2:00 PM – 10:00 PM
Saturdays, 10:00 AM – 10:00 PM
Costas Tsoclis: Painting. Limits and Transgressions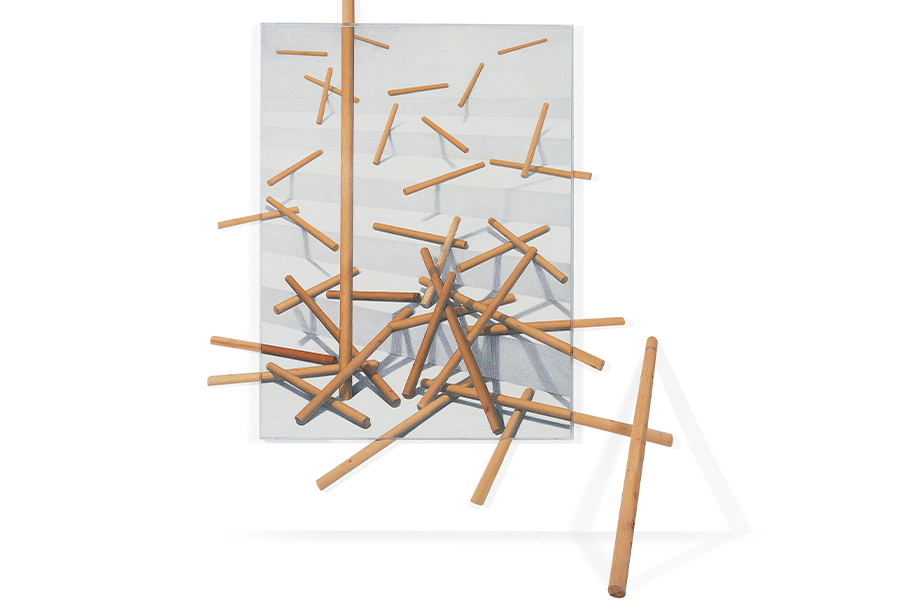 WHAT: In early September, The B. & M. Theocharakis Foundation inaugurated its new visual arts period with the retrospective exhibition of the renowned creator Costas Tsoclis, in view of the artist's 90th birthday. Takis Mavrotas, the curator of the exhibition, considers Costas Tsoclis as amongst the leading conceptual artists of his time. From about 1955 to this date, his profound insight leads him to the transformation of the real into the imaginary, and of the invisible into the visible, for he relentlessly attempts to master a personal expression of plasticity imbued by poetical tension and philosophical power. He is at once bold and brave, as he struggles with the principles and the limits of painting to complete a multifaceted oeuvre that reflects his perceptive spirit. He is unique with regard to art and unique in terms of the emotions it triggers in the viewer. Hence, Tsoclis has earned his place amongst the pioneers of contemporary art, with an immense set of semantic tension through paintings, installations, structures, performances, assemblages and video projections that corroborate his words: "Art is not meant to render the human being unhappier, but to redeem him."
WHEN: Until November 8
WHERE: B & M Theocharakis Foundation, Vas. Sofias 9 & Merlin 1, Tel: +30.210.361.1206, thf.gr
Yannis Michas "A non-personal consistency: the logic of overlaying"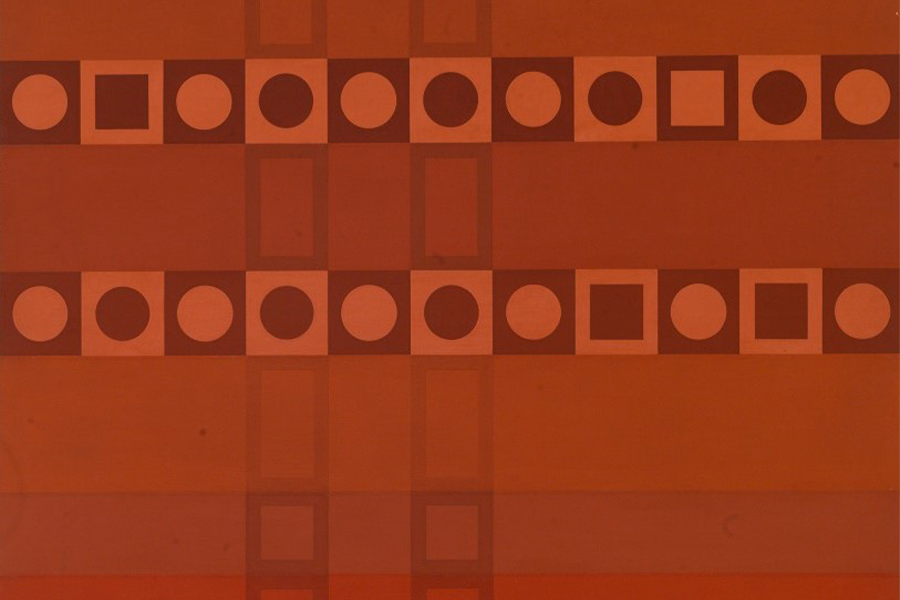 WHAT: Lately, the exhibitions of Roma Gallery feature the functionality of works that emerged in Greece from up to 50 years ago. They illuminate the historical origins of today's artistic ideas and contribute to their enrichment – at the same time supplying art theory with new data.
This indeed, is the creative role of a gallery in tune with the spirit of the times: to demonstrate what may have been the foundations of contemporary artistic thinking in Greece and marrying it with the time:-what elements of the past it may contain, what were the essential aspects of the artistic thinking of old, and how that thinking contributed or continues to contribute, socially.
Among the artists who stand out was Yannis Michas (1938-2008), a large number of whose works, well-known or some unseen, feature in Roma Gallery's exhibition depicting the emergence of art in Athens in 1976, 'Processes/Systems'.
WHEN: From Thursday, 1 October to Saturday, 14 November 2020
WHERE: Roma Gallery, 5 Roma St., Kolonaki, Tel: +30.213.035.8344, roma-gallery.com
Athens Photo Festival
WHAT: The Athens Photo Festival presents a selection of more than 100 projects, from all over the world exploring diverse cultural, artistic, social and political perspectives. The Festival welcomes a wide variety of works from all the image-based genres, ranging from fine art and conceptual to documentary and photojournalism, photo-based installations, interactive content and multimedia works. Young Greek Photographers as well as refugees are also highlighted in a special category.
WHEN: Until November 15
WHERE: Benaki Museum, Pireos 138, Athènes, Tel: +30.210.921.1750 | photofestival.gr
Charles Sandison: The Garden of light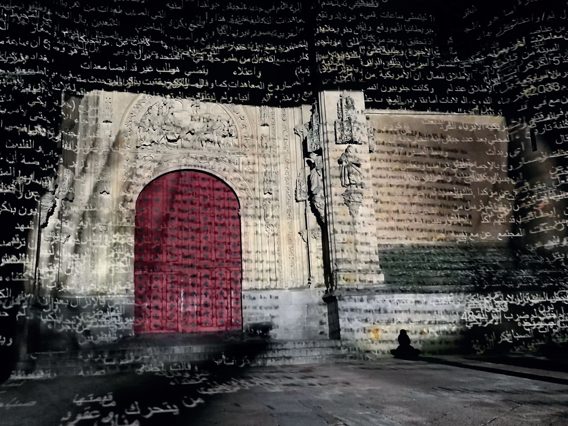 WHAT: Charles Sandison's extremely timely exhibition, "The garden of light", highlights the dissonance of our current political reality and our fraught relationship with the environment, identity, morality and memory. He uses interwoven video projections and large screens to immerse the audience in a digital glow. "At the centre of my works is 'simulation', especially scientific modelling of natural systems or human systems to gain insight into their functioning. Simulation can be used to show the eventual real effects of alternative conditions and courses of action. Simulation is also used when the real system cannot be engaged, because it may not be accessible, or it may be dangerous or unacceptable to engage, or it is being designed but not yet built, or it may simply not exist", says Sandison.
WHEN: From October 01 to November 19
WHERE: The Bernier-Eliades Gallery, 11 Eptachalkou, Thissio, Tel: +30.210.341.3935, bernier-eliades.com
Gagosian Gallery launches the Brice Marden exhibition at its new home in Athens
WHAT: In 1981, while summering in his home on Hydra, Greece, Marden began painting on small slabs of white marble from local quarries. The resulting compositions, continuing over two decades, feature bars and fields of subtle colour that tint and accentuate each stone's dimensions, edges, unique veining and inherent textural variations. Also on view will be a group of ink drawings by Marden that employ gridded compositions and calligraphic approaches to mark-making, and relate closely to the marble works.
WHEN: From September 24 Until December 19
WHERE: Gagosian Gallery: Anapiron Polemou Str. Athens, Tel: +30.210.364.0215
---