Stock up on sweet treats and gifts at the GB CORNER
Nobody does Christmas and New Year quite like the Hotel Grande Bretagne! From the impressive 6 metre high nutcrackers fronting the hotel entrance to the glittering tree in the lobby, it's hard not to get into full festive mode here! But it's the GB Corner with its tantalizing range of gifts and treats on offer that really cranks up the holiday spirit a notch.
At the  GB Corner store, you can indulge in sinful temptations if you're naughty – or gift them to dear ones if you're nice. Take your pick from any of the elegant gift hampers brimming with holiday flavours – so beautifully boxed and wrapped that you would want to keep the packaging long after you've devoured your gift!  Insider recommends a flavour-packed panettone created by the GB's new Pastry Chef Alexandros Koufas. Prepared with apple-sugar sourdough, two different kinds of chocolate, citrus zest, tonka and black cardamom, you just know you've got to take this mound of yumminess home!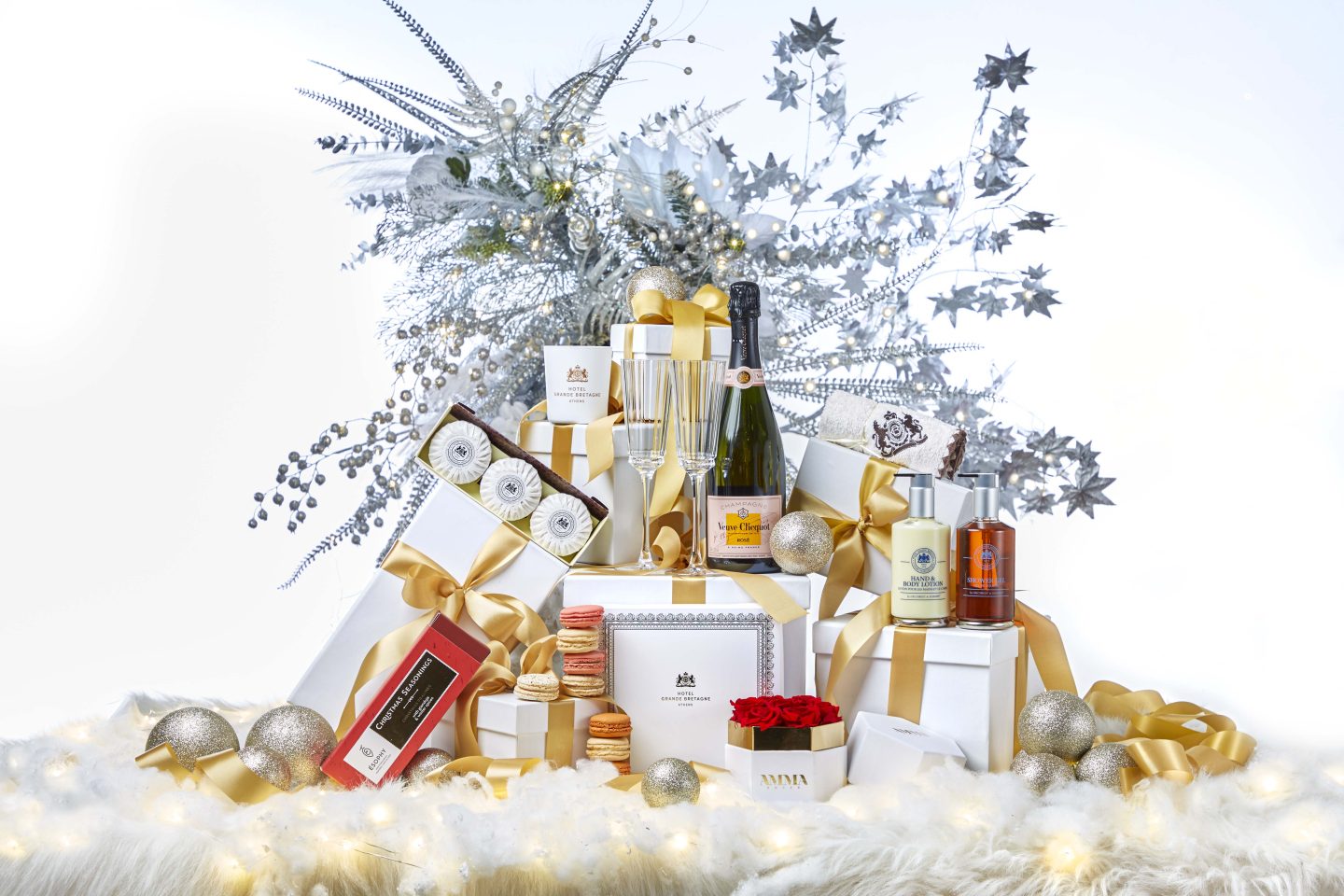 For your festive meals, we'd suggest the exquisite range of Yule Logs by award-winning Pastry Chef Arnaud Larher. You have many wonderful choices: the Buche Babylone with yogurt and red fruit, the Buche Toulouse Lautrec with four chocolate textures, the Saint Honore with caramelised choux pastry, vanilla and praline, the Pomme de Pin with dark and milk chocolate and caramelised puffed rice, the Pavlova Citron with lemon cream and compote, and the Buche Regalade with three chestnut textures and rhum. Why not try them all!
If sweets aren't your thing, take your pick from fashion accessories, designer wear, bespoke GB candles and a whole range of festive stocking fillers! Shop in store or on line:  www.grandebretagnestore.com
---