And so this is Christmas 2022! Here's where to get the most festive vibes in Athens
Athens Insider has your one-stop guide to Christmas in the Capital – and we'll keep updating it all the way through until December 25, so make sure to check in regularly! From dazzling theatrical spectacles overflowing with Christmas cheer to, festive dining, and family thrills – there's enough Yuletide action going on in Athens this year to jingle all your bells.
Meet Market Christmas Edition
WHAT: Indulge in some quality festive browsing at the Meet Market's annual Christmas extravaganza with 150 stands of creations and innovations from local designers, artists, producers and collectors, plus yuletide festivities, non-stop djs sets, the chance to shop for your loved ones, wrap yourself in plenty of warm, fuzzy feelings – the kind you get from seeing familiar faces and drinking a little too much gluhwein. Alongside the Meet Market, there will also be dozens of free parallel interactive activities for both kids and grownups. Look upwards as a very special exhbition of handmade dream catchers will fill the venue's ceiling. Expect cheery music and loads of opportunities to win gifts!
To celebrate their 15th anniversary, this holiday season, the Meet Market will do something fresh and also follow tradition, by hosting 2 Meet Markets – with their first line-up of creators and creations taking part from Friday December 9th till Sunday December 11th and switching it up with their second line-up from Monday December 12th till Sunday December 18th.
WHERE: The Meet Market – 10 Days of Christmas at the Old Amaxostaio Station of OSY Ermou & Pireos, 10553 Athens.
WHEN: Friday 9 December to Sunday 18 December 2022
Opening hours: Weekdays 6 pm to 10pm & Weekends noon to 10pm
ADMISSION FREE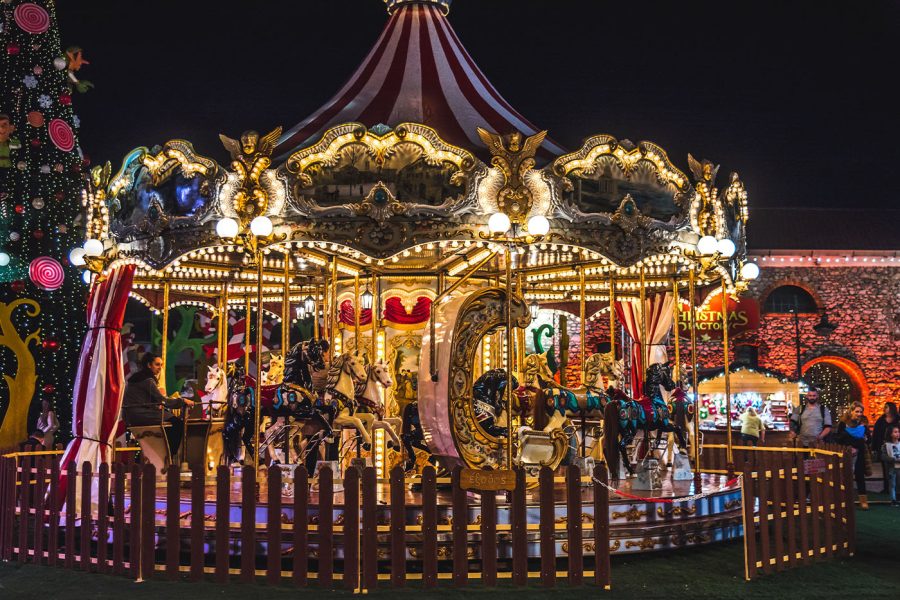 The Christmas Factory in Technopolis
Technopolis is where the Christmas action is as the Christmas Factory returns to Gazi with a spectacularly tall Christmas tree! If there is one place geared to meet every child's Christmas fantasy come true, this is it. From mountains of candies to merry-go-rounds and face-painting workshops, you'd better be prepared to be extra patient while you give in to their every request – including pics with Santa and his hard-working elves.
Tickets: 3.50 to 7 euros
WHEN: Until January 6, 2023
Opening hours: Until December 22: weekdays 4 pm to 10 pm, weekends 10 am to 10 pm. From December 23: everyday from 10 am to 10 pm
WHERE: Technopolis, 100 Pireos, Gazi, 118 54
TEL:+30 210 347 5518
Christmas World at SNFCC
WHAT: Where do we start?! The best Christmas gift the city has received is SNFCC turning up the volume way up to eleven each holiday season. Here's our quick guide on SNFCC's jam packed line-up of free festive entertainment for all ages and cultural appetites.
Choose from uplifting musical concerts, at the Lighthouse! During the holiday season, festive cinemaalso takes centre-stage with screenings of timeless films for the whole family. From ice skating rinks (with lessons for hesitant beginners) to the Lighthouse pop-up 360° bar with festive cocktails, spectacular fireworks show and a big party in the Agora, there's a  surprise in store for all!
Then there's a host of diverting Christmas workshops to choose from: Make your own Christmas decorations and trees; have a family picnic with Santa; print personalized greeting cards; dance under the disco ball; learn how the Christmas tree blinks, take selfies by the twinkling lights and enjoy Greek Christmas treats at all SNFCC food points.
Tickets: check with each event.
WHEN: December 1, 2022 to January 31, 2023
WHERE: SNFCC, 364 Syngrou Ave 364, Kallithea
TEL: +30 216 809 1000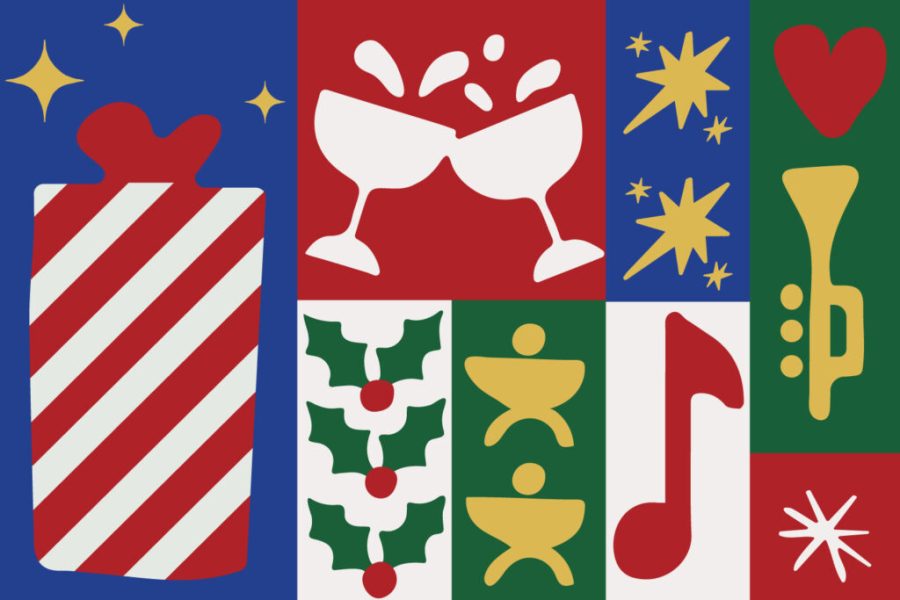 Omonia gets its first Christmas Market
Omonia brings holiday cheer to Athenians with a three-week long Christmas Market from December 17 to January 5
This year, Christmas starts in Omonia Square! Long a rendez-vous point for busy Athenians, for the first time in its history, Athens' most recognizable roundabout, Omonia Square decks itself out for the festive season with a Christmas market full of Yuletide goodies, decorations, gifts and holiday treats, inviting Athenians to re-discover the neighborhood. Expect stalls showcasing local talent and handcrafted goods, food stalls, musical events and performances, as well as fun activities for the whole family.
Organized by the hotels and businesses in Omonia square, notably Brown Hotels, with the City of Athens, the Omonia Christmas Market hopes to elevate the festive mood and the reputation of this once-glorious square. With new life being injected into it by intrepid entrepreneurs, Omonia's destiny is poised to change for the better.
When: Daily from December 17, 2022  to January 5, 2023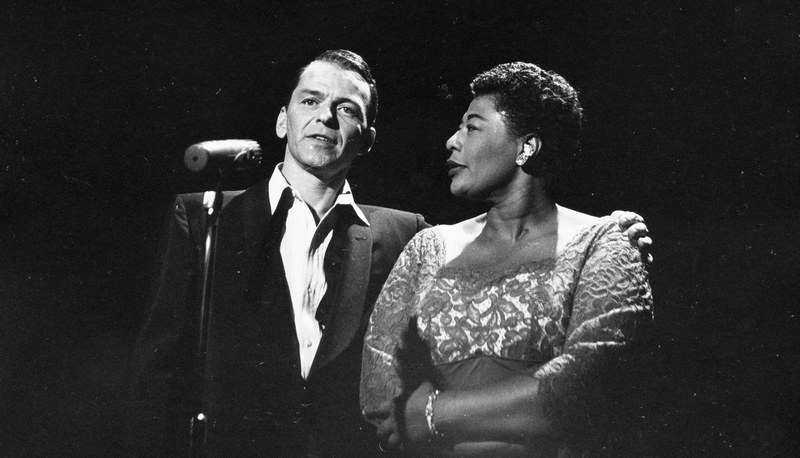 Swinging Christmas with Ella and Frank at the Olympia
Could you imagine Christmas without the bluesy renditions of Ella Fitzgerald and Frank Sinatra? Not can we. Luckily the talented duo of Stavros Romanos and Jenny Kapadais indulge us in Christmas nostalgia at the Olympia Municipal Music Theatre Maria Callas with a festive performance on December 23.
It's an excuse to visit the majestically restored Olympia Theatre and then head towards Omonia for the Christmas Market there.
Tickets: 5 to 30 euros
WHEN: December 23, 2022 at 8.30 pm
WHERE: Olympia Municipal Music Theatre Maria Callas , 59 Academias Ave, Athens
TEL: +30 210 528 4800
Christmas at Megaron
As every year, the Megaron pulls all stops for a rich repertoire of concerts. A few highlights include: The legendary Dionysis Savopoulos' concert on December 10 'I was born in Thessaloniki'
WHEN: Saturday December 10 at 8pm
WHERE: Athens Concert Hall, 1 Kokkali & Vassilissis Sofias,
tel 210.728.2333, , www.megaron.gr
Ticket prices: 15 to 60 euros
Greek Youth Symphony Orchestra with Zoe Tsokanou and Anneleen Lenaerts
With two special guests, the Belgian Anneleen Lenaerts, and the Greek conductor Zoe Tsokanou, the Hellenic Youth Symphony Orchestra opens this year's series of concerts at the Athens Concert Hall.
Anneleen Lenaerts is one of the most important harp soloists internationally. In December 2010 she was appointed principal harpist of the Vienna Philharmonic.
Zoe Tsokanou has had several successful international collaborations to her credit both in opera and symphonic music, and is the first woman to take over the reins of a major music organization in Greece as the artistic director of the State Orchestra of Thessaloniki.
WHEN: Monday, December 12 at  8:30 p.m.
WHERE: : Athens Concert Hall, 1 Kokkali & Vassilissis Sofias, www.megaron.gr
tel 210.728.2333
Robinson Crusoe
An excellent musical theatre adaptation of this Daniel Dafoe classic, directed by Tatiana Lygaris and written by Giorgos Galitis, who imbues it with humour and contemporary references, set to music by Minas Alexiadis.
WHEN: December 26 until December 30. Performances on Saturdays at 3 pm, Sundays at 11.30am and 3 pm
Additional performances for this year's festivities: December 12 & 25 at 5 pm, January 4 & 5 at 3 pm
WHERE : Athens Concert Hall, 1 Kokkali & Vassilissis Sofias, www.megaron.gr
tel 210.728.2333
Christmas at The Experience Park
For the second year running, Athenians can look forward to Christmas magic at the Experience Park, at the site of the old airport, being transformed into Europe's largest urban development project. While the project is slated for completion in only another 3 years, the sprawling seven hectare park has been hosting an impressive sound and light show each holiday season, allowing Athenians to get a sneak peek into this much-hyped project.
Soak up the seasonal sparkle of the illuminated Christmas Tree, all decked out in energy-friendly LED lights. The colours at this year's spectacular light show are blue  and mauve, transforming the sprawling park into a fairytale. The Magic Box band follows their success on Greek television with a live performance. For your best Experience Park journey, we recommend that you start off at the Hill of Lights and continue to the Garden of Reflections for an interactive illusory game with mirrors. Then proceed to float on an interactive  map designed by Magic Christmas Carpet that changes shapes as you move. At the Christmas Hub right by the fountain, create sustainable Christmas baubles and indulge in seasonal bites and other culinary delights at the Christmas Food Court around the impressive Christmas tree with Burger Joint, Bubble Tale, Hans & Gretel, LUKUMAΔΕΣ, Johnnie Hot Dog, Esteban Burrito Bar and Falafeladiko.
WHEN: Operating Hours. Daily from 9 am to 10 pm
Special hours from December 23 to January 8, from 9 am to 11 pm
On December 24 and December 31 from 9 am to 10 pm
WHERE: Look for signs on Vouliagmenis Ave at the level of the Elliniko Metro to enter the parking zone of the Experience Park.
experiencepark.theellinikon.com.gr
---