Athens Definitive Holiday Shopping Guide 2022
Purveyor of good taste and all things Athenian, Peter Poulos curates his list of interesting, elegant, one-off shops selling all sorts of interesting items perfect for that someone special or for yourself.  With Mr. Stavros, his beloved dog in tow, Peter scours every nook and cranny in downtown Athens to come up with a selection of some of their favorites. Athens Insider has added a couple of their own to this exhaustive list!!
UNIQUE GREEK GIFTS at the MUSEUM SHOPS
There are a dizzying amount of museums in Athens so these are just a few with some of the best shops.
Benaki Museum Gift Shop
Especially well curated jewelry, books and ceramics.  Many excellent replicas of priceless museum pieces.
Ian Collins' recent biography of the artist John Craxton makes a particularly nice gift.
https://www.benakishop.gr
Koumpari 1, Kolonaki
Cycladic Museum Shop
Wonderfully curated selection of books, replicas, jewelry.
Cycladic head replicas are outstanding.
https://cycladic.gr/en/shop
Neofitou Douka 4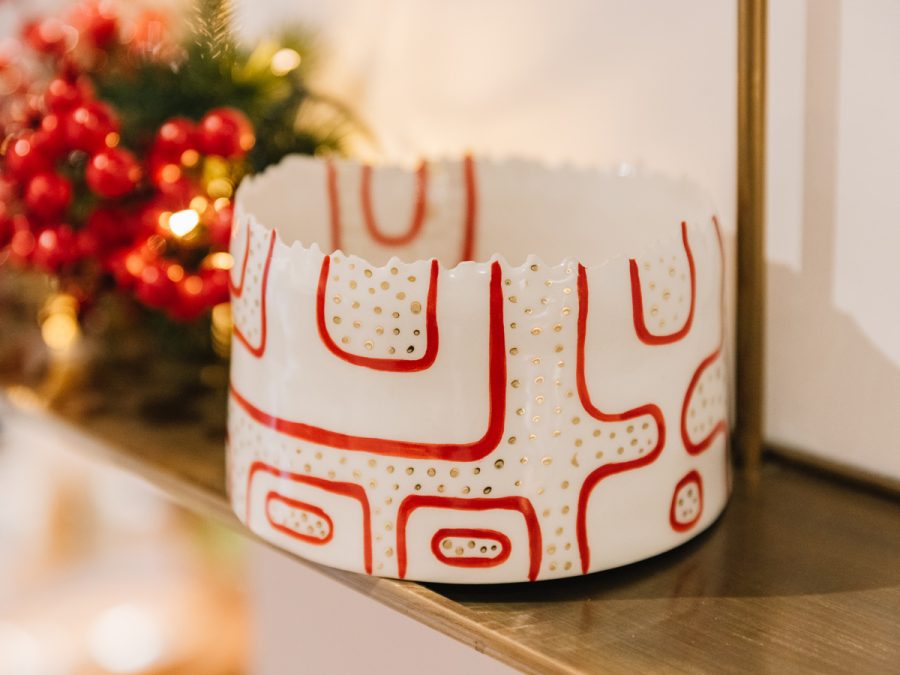 National Archaeological Museum Shop
Fantastic replicas of ancient masterpieces.  A fun selection of baseball caps with ancient motifs.
https://www.namuseum.gr/en/
Patission 44
JEWELRY
Athens puts its best foot forward with jewelry and Greek designers are some of the best in the world.  Below is a list of some of our favorites.
LALAoUNIS 
The Grande Dame
This year's good luck charm (gouri) is always a welcomed holiday gift.
https://www.lalaounis.com
Panepestimou 6 and Voukourestiou
Zolotas
Innovative designs rooted in heritage.
Panepistimiou 10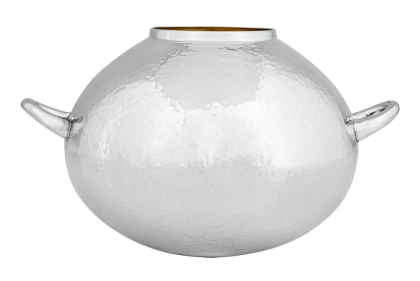 Ileana Makri
EyeM.
Patriachou Ioakim 13-15, Kolonaki
https://ileanamakri.com/
Nikos Koulis
Bold modern luxury and power, exquisite design
Make sure not to miss the OUI Collection.
https://www.nikoskoulis.com
Plateia Kolonakiou
Yannis Sergakis

Delicate, understated design
Take a look at the new Immortelle Collection.
https://yannissergakis.com/
Valaoritou 5, Kolonaki/Syntagma
Pericles Kondylatos
Inspired by Greek history and mythology
Zeus Thunderbolt Pendant.
https://greek-designers.com/designer/pericles-kondylatos/?gclid=CjwKCAiAkfucBhBBEiwAFjbkr7UHgpBGAtM5EIkjoRRWMaL7AIuZ5JykYGQ1TPssb5co95cmHVxLrxoCMiAQAvD_BwE
KAKURU
Fun, hip, organic design
Calma Collection.
https://kakuru.gr/el
Petraki 24, Syntagma
Ioanna Liberta
Cutting edge, beautifully made jewelry
Beautiful, sexy necklaces and rings.  Don't miss the Carnelian Fragile Heart necklace
https://www.ioannaliberta.com/
Huffy
Super high quality jewelry design
* Caviar cufflinks for men are a great gift.
Skouze 4, Showroom, Ayia Irinis
Alexandra Koumba
Multifaceted designer
* Fern Earrings.
https://alexandrakoumba.com/collections/jewelry-gen
FOOD, WINE, SWEETS
Athens is a food lover's paradise.  Some of our favorites are listed here.
Pecan & Co
For crunchy Lebanese delicacies and roasted nuts, look no further than Pecan & Co. delivered to your doorstep through e-food and wolt.
Xatzi
Legendary sweets and savory items since 1908
Ekmek Kataifi
https://chatzis.gr/
Mitropoleos 5, Syntagma
Carpo
Nuts, Chocolate and Coffee.
Dark chocolate but clusters
https://carpoworld.com/carpo-kolonaki/
Kanari 6, Kolonaki
A Magic Cabinet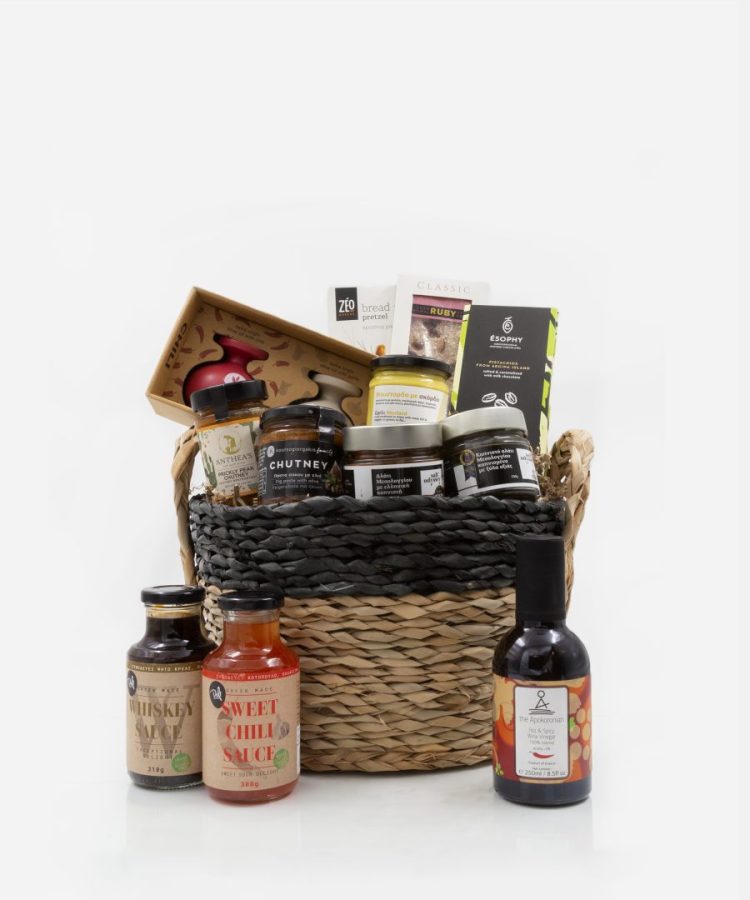 A curated selection of Greek wines, sweet and savoury delicacies and objects. Order online.
https://www.amagiccabinet.com/en/
Heteroclito / Café and Wine Bar
Fantastic selection of Greek wines including organic brands.
Don't miss their fun gift shop.
https://www.heteroclito.gr/
Fokionos 2, Syntagma/Plaka
Ergon House
The mother ship of Greek gastronomy.  Great products, excellent design.  Great hotel with 38 rooms.
Ergon's branded products are delicious.  Hot ketchup and feat cheese spread are musts!
https://house.ergonfoods.com/
Mitropoleos 23
Matsoukas 
A dizzying selection of nuts, dried fruits, chocolates and sweets.
Make your own gift box.
https://matsoukastore.com/
Nikis and Ermou Streets
Aristokratikon 
Chocolate heaven.  Grace Kelly was a fan. Elegant store and exceptional packaging.
Try their pistachio clusters.
https://aristokratikon.com/
Voulis 7, Syntagma
Ariston
For over 100 years Ariston has been serving up Athens best savory and sweet pitas.
Try one of their tiropitas right out of the oven
Voulis 10, Syntagma
Pnyka
One of downtown Athens most famous bakeries
Try the homemade Dinkel bread, Maniatikes Diples.
Petrakis 4
Wild Souls
For the best nut butters you will ever eat at crazy good prices
Try their crunchy almond butter.
https://www.wildsouls.gr/
Voulis 36, Plaka
Sweet Nolan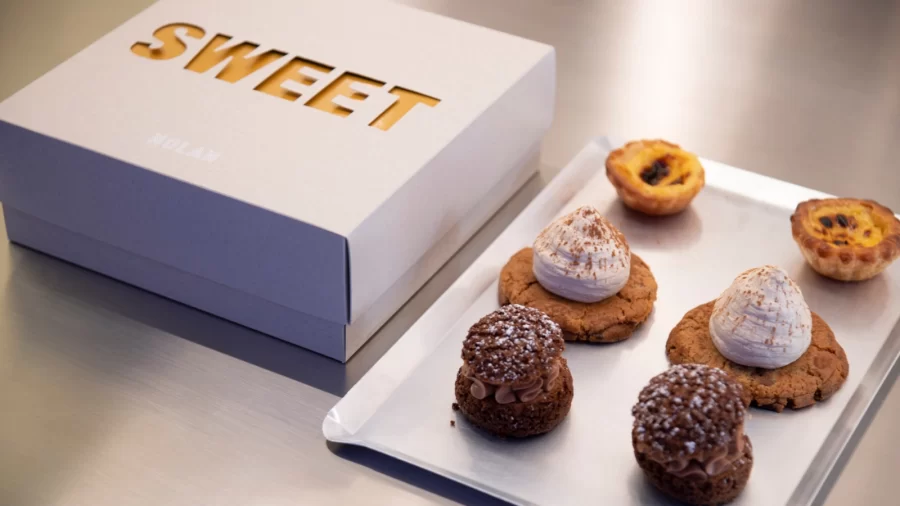 Bakery without compare
Dark Chocolate Bread Loaf.  You'll thank me.
https://nolanverse.com/sweet-nolan/
Apollonas 6B
ANTIQUES
Roussos Antiques and Gallery
A fine collection of antiques and antiquities
Fine Art Deco items and signet rings.
Stadiou 3, Stoa Kalliga
Martinos / Fine Art and Gallery (photo)
Art, Ceramics, Icons, Furniture
Fine Byzantine Icons, traditional Greek ceramics and wedding chests.
https://www.martinosart.gr/
Pandrossou 50, Monastiraki
Dimitris Vrettos * From Kefalonia
A great collection of interesting and affordable collectables and antiques
www.vrettosantiques.gr
Navarchou Apostalis 9, Psyrri
Takis S. Kamarinos Antiquarian Bookshop and Map and Prints
An excellent selection of framed and loose engravings from sites all over the Greek world.
www.oldprints.gr
15 Kolokotronis Street
BEAUTY
Korres
Excellent quality Greek Beauty Products
Try their Vetiver Eau de Toilette and Jamsine Body Lotion
https://gr.korres.com/el
Ermou 4, Syntagma
Apivita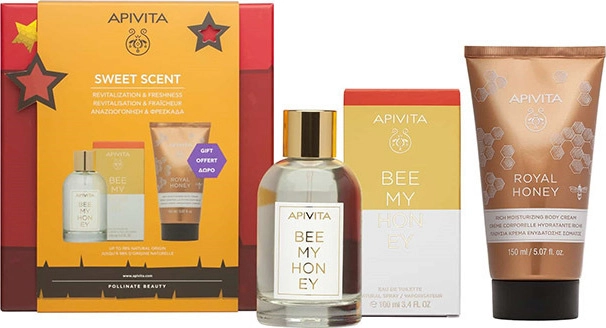 Excellent quality Greek Beauty Products
Daily conditioner is a life saver.
https://www.apivita.com/en/experience
Solonos 6, Kolonaki
CLOTHING
Zeus + Δione
Women's clothes, sunglasses, jewelry, shoes and accessories
Check it all out because there is nothing not to like here.
https://www.zeusndione.com/en
Voukourestiou 5-7 Athens City Link
Alexandrakis
Women's clothing
The chicest store on Ermou Street
Don't miss their beautiful selection of scarves.
https://alexandrakis.gr/en/
Ermou 27
Parthenis
Men's and Women's clothes
Perfect loungewear for men and women.  Very fond of their towels.
https://orsalia-parthenis.gr/
Dimokritou 20, Kolonaki
Maison Zoulias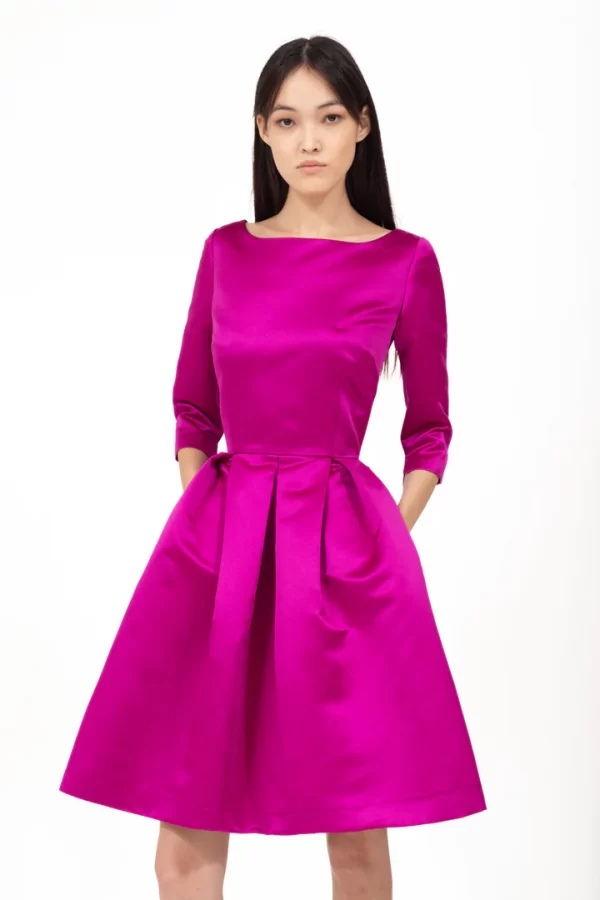 Women's clothes, shoes and bags
If Audrey Hepburn shopped in Greece this is where she would buy all of her clothes, shoes and bags.
Akadamias 4 , Kolonaki
www.vassiliszoulias.com
Milk White
Fun, chic women's clothes.
Very creative window displays
https://www.milkwhite.gr/
Athanasiou Axarlian 5
Thalassa Collection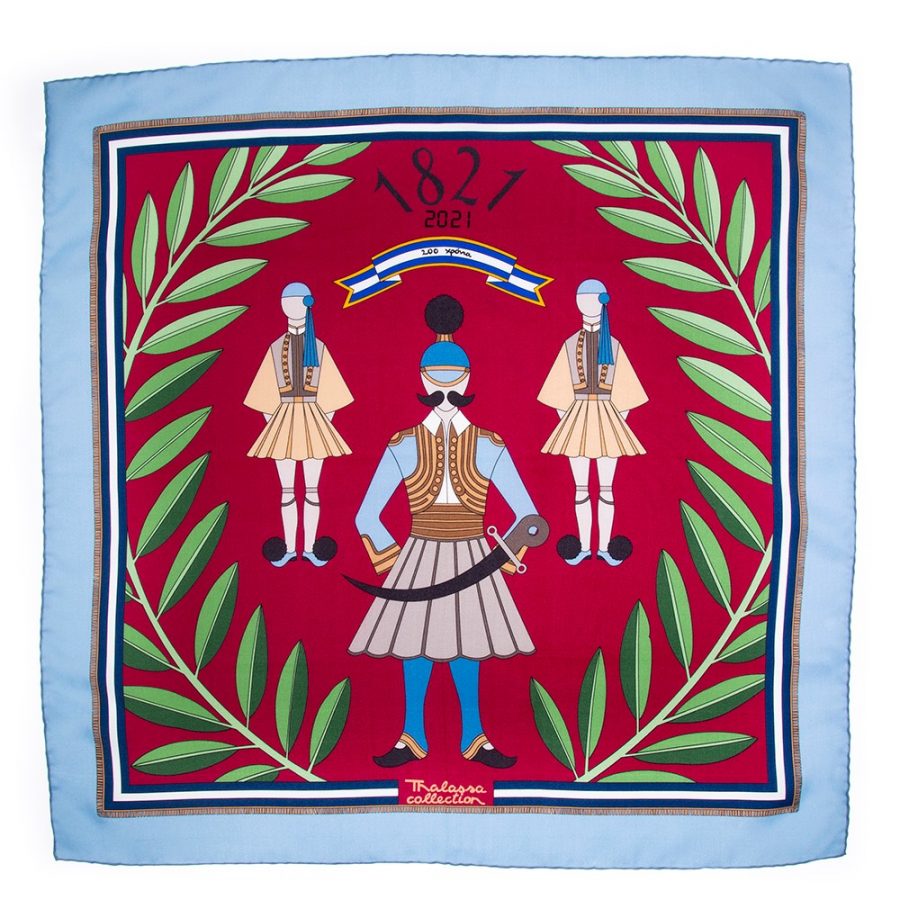 Men's Ties, Pocket Squares, Oblongs
Men's neckties covered in Greek letters are unique!
https://thalassacollection.com/
Koukoutsi
The best graphic t-shirts, bags and wallets
Check out their collection of t-shirts featuring iconic Greek buildings.
https://www.koukoutsi.net/
Skoufou 81
Panagiotis Bags
The perfect heavy green canvas sail cloth bags
Abynissias Square – Ask around.  He is next to the public bathrooms
Round 40
Men's and Women's clothing, hats and accessories
Round 40's Greek designed windbreakers are terrific.
https://round40.com/
Mitropoleos 40
Orphanidis
Mens and Women's clothes
Excellent quality clothes with architectural lines.
Selected items from contemporary designers worldwide.
https://www.instagram.com/orfanidisshop/?hl=en
Kolokontronis 27
OTHER FUN STUFF
Sun of a Beach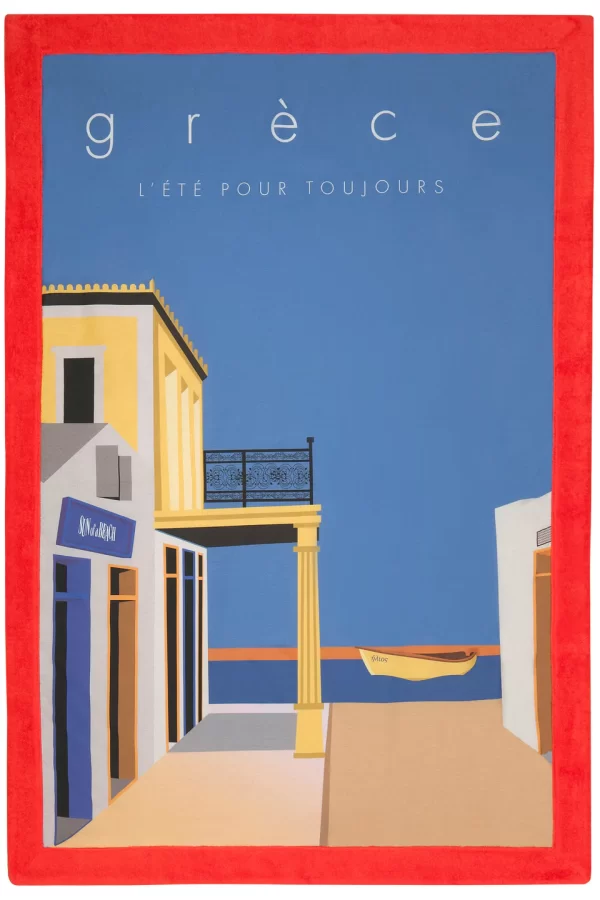 Showroom in Kolonaki
Luxurious beach towels, bags, pouches, and beach wraps.
https://sunofabeach.com/
TFA Ceramics
Ceramics, Art, Photographs
You'll want to buy absolutely everything!
https://www.deannamaganias.com/index
STOA FIX, 8th Floor, Panepestimou 59
MOMPSO
Equestrian Shop / Leather Goods
The best leather leashes with brass hardware for your dog.
https://mompso.com/
Athinas 33, Monastiraki
Diane Alexandre Ceramics
Connected with the nature of Greece
The Owl Series.
http://www.dianealexandre.fr/portfolio/ceramics/
Ianos
Books / Notebooks / Gifts
Terrific Greek made notebooks
https://www.ianos.gr
Stadiou 24
Deros The Shop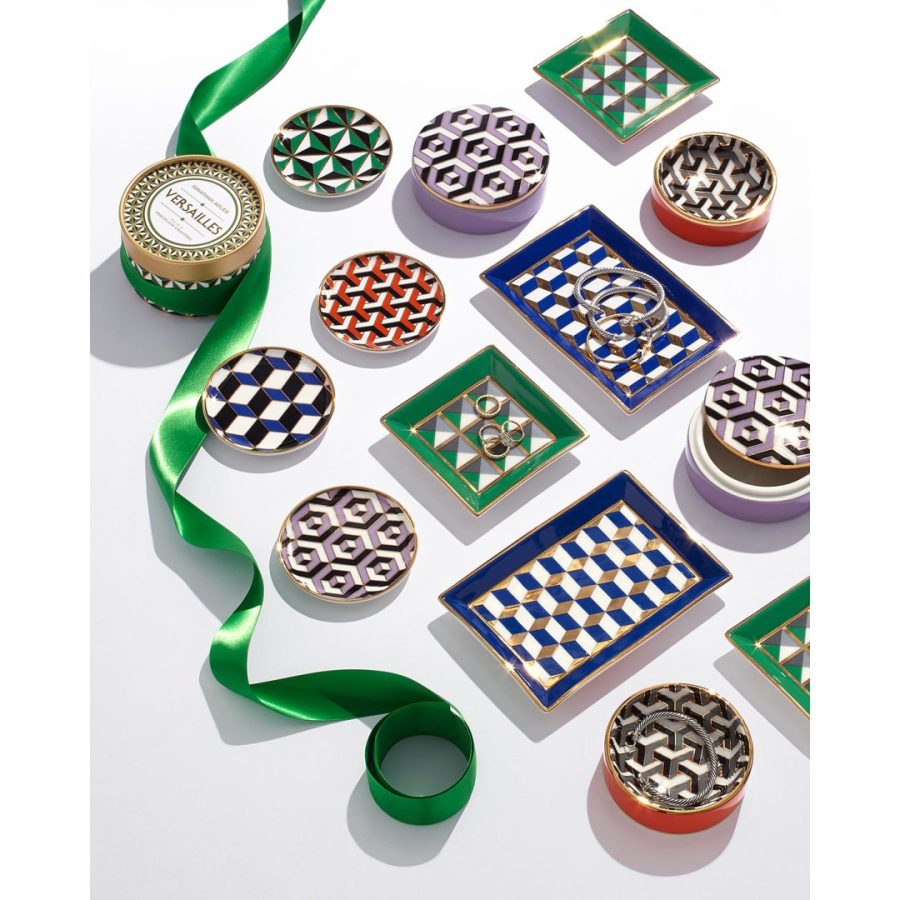 Home ware and collectibles geared to generate design-envy. From cocktail sets to placemats and candles, its our top bet for something stylish and functional.
8 Sekeri Street
10674, Athens
Greece
Tel: 210 362 50 50
Fotagogos
Books / Art
Excellent books on Athens in Greek and English.  Lovely space buried at the end of Noel Stoa.
https://www.facebook.com/fotagogosbookstore?locale=en_GB&paipv=0&eav=AfY1jnPJz1VrciJcq5CZstXGfmTsG6pCTfUtzNML_2O65DVKNA_21p2xZjOrnVfrcFU&_rdr
Kolokontronis 59B – Stoa Noel
Ikaros
Books in Greek
Greek poetry books
https://ikarosbooks.gr/
Voulis 4 Street
Liana Vourakis
Jewelry / Gifts
Square porcelain plates with Greek inspired designs
https://www.lianavourakis.com/en/jewelry
Pindarou 42
GB Corner Gifts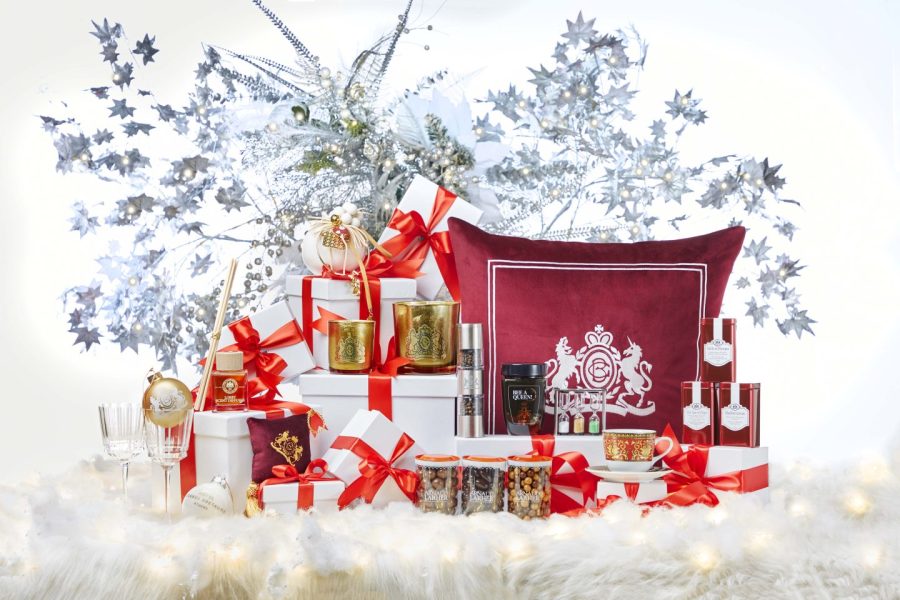 Many of the brands mentioned above but also included are some fun things from other Greek brands.
The Anthologist has a collection of interesting items here, https://anthologist.com/
https://www.gbcornergifts.com/
Grand Bretagne Hotel
Piraeus Bank Group Cultural Foundation Museum Shop
Books, objects
Doesn't everyone need a marble ruler?
https://www.piopmuseumshop.gr/en.aspx
City Link STOA
Manopoulos
Amazing selection of chess and backgammon sets
Ask for Greek made backgammon sets.
https://www.manopoulos.com/
Voulis 21, Syntagma
Syntagma Square Periptero (Kiosk)
The perfect place for a last minute kitsch gift.
Open 24 hours
Great selection of Key Chains
Syntagma Square
DUTY FREE AT ATHENS INTERNATIONAL AIRPORT (ATH)
If you've left the city center and are at the airport you can still purchase many good Greek items since mentioned companies have a presence at the airport, Korres, Apivita, Zeus + Dione, Ergon etc.  Not included in the list above is:
Navarino Icons and TREA Brands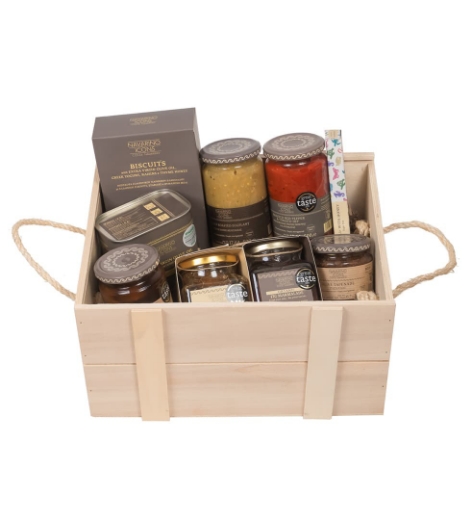 Exceptional Greek Olive oils, olives, honey and dips.  Beautifully packaged.
Follow Peter and Mr. Stavros on Instagram @mrpeterandmrstavros
---