Sea Views, Island Vibes, Zesty Bites
For an island experience within the city, with views to the Acropolis and of the Athenian Riviera decked out in night lights and Michelin chef Lefteris Lazarou's delectable tapas, Bites and Wine at Mikrolimano is a gourmet destination sure to please your palate.
Why settle for anything else when you have all your exigent needs met on a platter? A foodie destination that is sure to check all your boxes: stunning city views, an overwhelming yes; meals on the water to the music of sailing masts clanging against each other, check; vignettes of island life as fishing boats stream in and out of a picturesque harbor, tick; delectably fresh and playful cuisine created by Greece's acclaimed, and certainly most beloved Michelin-starred chef, a resounding yes!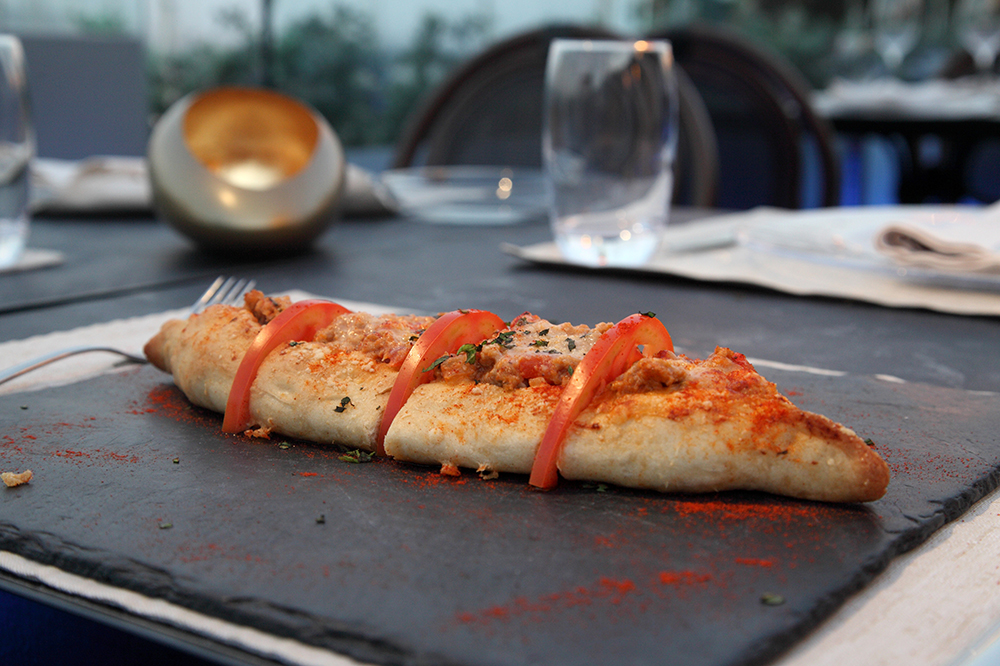 Open every evening from 7.30 p.m, Bites & Wines offers a truly elegant experience with exquisitely well-thought-out and reasonably-priced comfort food.
The décor is Mondrian-inspired, the plating is beautiful, and the setting, is arguably, one of the most spectacular in Mikrolimano's charming harbour. The wine list here, which boasts Greek and international labels, has been carefully curated to reflect Chef Lazarou's sublime, yet unpretentious cuisine. Lazarou diverges from his 'fish and seafood only' mantra that has guided Varoulko, to introduce some stand-out meat dishes. Insider recommends the peinirli with mince ragout and parmesan, the beef carpaccio with onion mayonnaise and a playful twist on the souvlaki – served in a glass with tenderloin and minced beef sauce with yoghurt! Even if you don't have a sweet tooth, we'd highly suggest you try the dessert menu – for now we'll just tickle your curiosity by saying, surprises abound !Now you know why Bites & Wines gets our vote for the best value-for-money waterfont dining experience.
Open Monday to Saturday from 19:30.
Akti Koumoundouro 54, Tel. +30 210.522.8400
---