Plan Ahead for the Athens and Epidaurus Festival
Spread across 5 months, the Athens and Epidaurus Festival has always marked the beginning of the summer cultural season. Expect an adrenaline-charged programme with 80 open-air performances, experimental theatre, contemporary dance, classical music, subverted operas and more in 2023's packed repertoire.
Madama Butterfly
by Giacomo Puccini
Greek National Opera – Vassilis Christopoulos – Olivier Py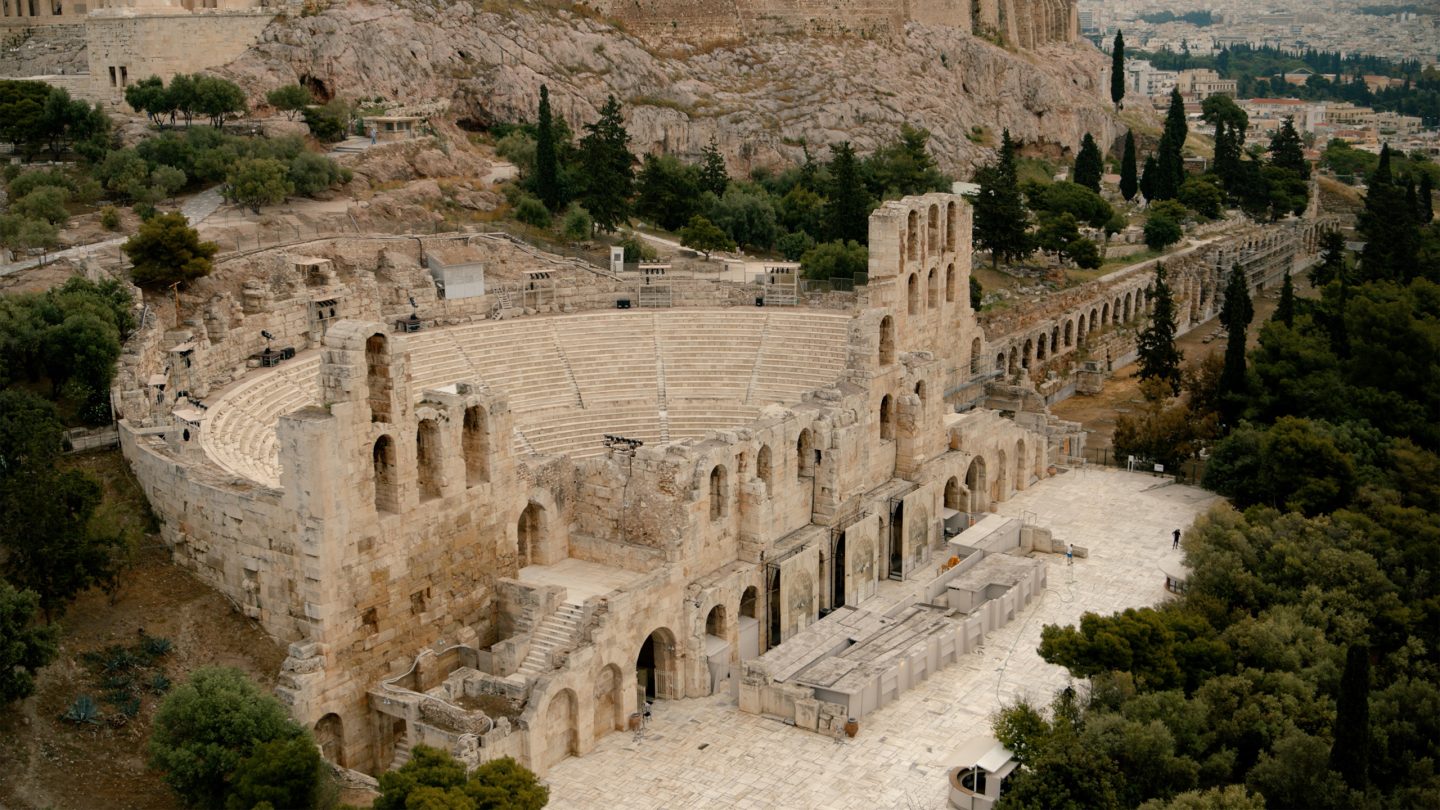 Following the enormously successful Wozzek (2020), world-renowned French director Olivier Py, Artistic Director of Théâtre du Châtelet in Paris and former director of Festival d'Avignon (2014-2022), returns to the Greek National Opera. This time he is set to direct one of Puccini's most popular masterworks, Madama Butterfly, on the stage of the Odeon of Herodes Atticus.
Idiosyncratic aspects of the Japanese musical tradition, climaxes, chamber music qualities and outbursts alongside the entire orchestra lend Butterfly its unique character and breathe a special life into it. The production is realized with support from the Stavros Niarchos Foundation, aiming to enhance the GNO's artistic outreach.
When:  01, 04, 07, 10/06/2023 at 21:00
Where: Odeon of Herodes Atticus
Adedeji Adetayo Sextet
Jazz At The Platea
The Platea, the outdoor space connecting Halls A, B, L, and H at Peiraios 260, will come alive again this year, thanks to the highly successful "Jazz at the Platea" mini festival that was launched last year, keeping us company during the Festival evenings. Four unique jazz ensembles, under the artistic supervision of accomplished saxophone player Dimitris I'sakas, will invite us to a jazz celebration, with free admission for everyone, after the end of performances. The programme will run in parallel to the entire Peiraios 260 programme, from June to July 20th.
The following ensembles will participate:
Nigerian Adedeji Adetayo, singer, guitarist and composer, infuses the Peiraios 260 Platea with the liveliness and spark of African music. Three evenings with Afrobeat, Afro-jazz, Afro-soul and funk, music from his solo albums plus special guests.
When:  07, 09/06/2023 at 21:00
Where: Odeon of Herodes Atticus
Utopia – Teodor Currentzis
Symphony No. 3 by Gustav Mahler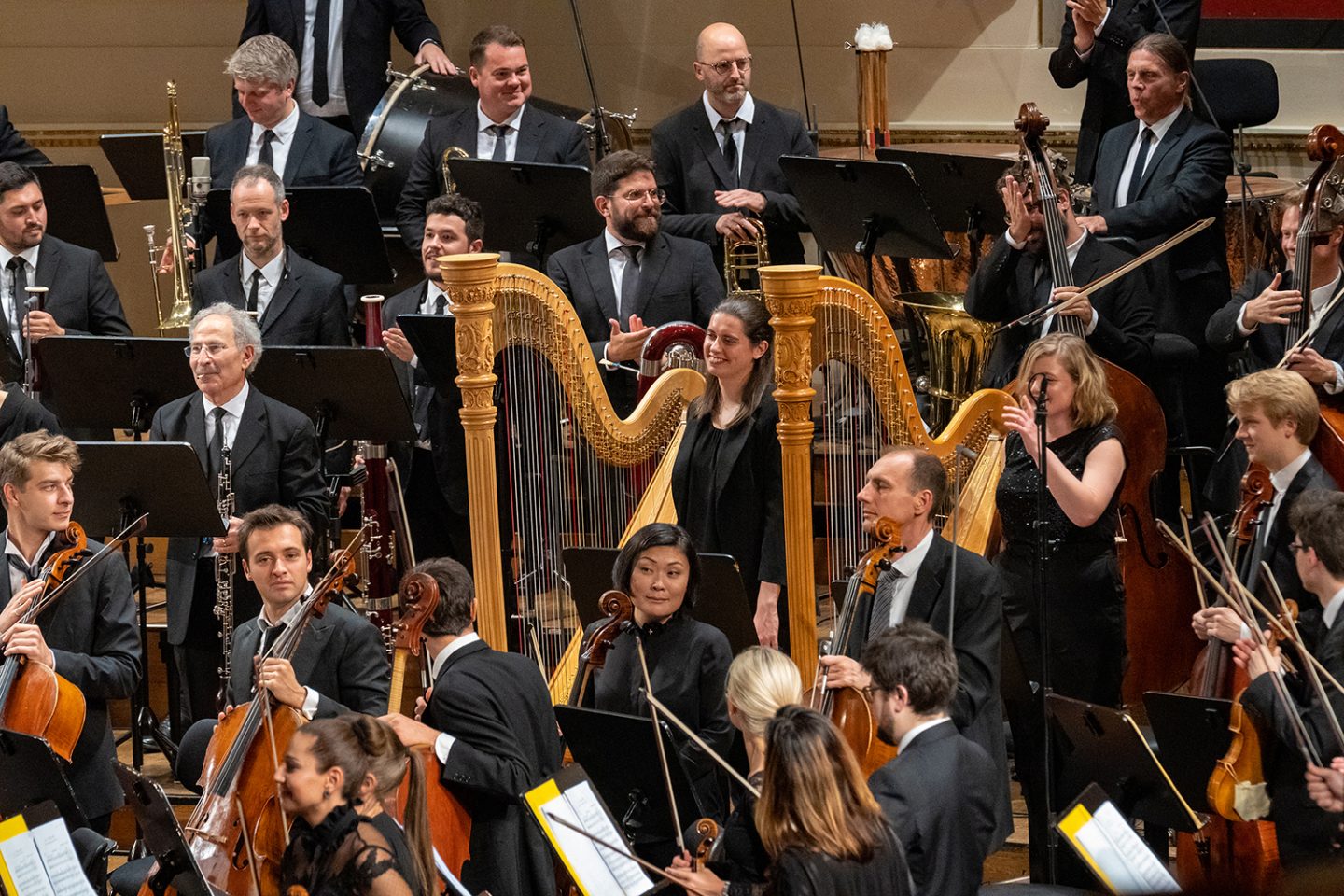 he acclaimed Greek conductor Teodor Currentzis conducts the Utopia Orchestra, an international ensemble consisting of major world-renowned soloists, in Mahler's majestc Symphony No. 3. Composed in the summers of 1895 and 1896, the gigantic Symphony No. 3 (six movements with a total running time of over 90 minutes) constitutes Mahler's sublime celebration of Nature and the elemental forces of beings as they strive to merge with God.
Currentzis was appointed chief conductor of the Stuttgart Radio Symphony Orchestra though he keeps performing at all major festivals, collaborating with the greatest directors and garnering international awards for his recordings. Gifted and unconventional, he occupies a prominent place in classical music thanks to his brilliant performances, which invariably evoke powerful emotions in his audience.
When:  15/06/2023 at 21:00
Where: Odeon of Herodes Atticus
SEASON Women Project
Women Walk Home
In 1975, one year after the Turkish invasion of Cyprus, 30,000 women silently walk towards the occupied city of Famagusta ("Ammochostos" in Greek). In 1987 and 1989, thousands of women cross the "green line" and come face to face with the occupation army. In 1988, one hundred women from Cyprus occupy the Acropolis in Athens as an act of protest. Do all these remind us of something? Does In 1975, one year after the Turkish invasion of Cyprus, 30,000 women silently walk towards the occupied city of Famagusta ("Ammochostos" in Greek). In 1987 and 1989, thousands of women cross the "green line" and come face to face with the occupation army. In 1988, one hundred women from Cyprus occupy the Acropolis in Athens as an act of protest. Do all these remind us of something? Does the "Women Walk Home" movement ring a bell?
A performance about a story of heroics, vision, hope, cooperation for an epic achievement that has faded from our collective memory, diminished and forgotten. During the 1970s and 1980s, employing remarkable strategies, the "Women Walk Home" movement organized peaceful anti-occupation marches in Cyprus, aiming to break through the opposition line and turn the Cyprus problem into a matter of international interest.
Based on authentic testimonies, presented here verbatim, this production asks us to examine the official history with a critical eye, focusing on timeless issues: the erasure of female experience from official history and the absence of a female perspective from public life.
The plot deals with the true price of this struggle on both a personal and a collective level; the tension between hope and despair, between a vision for peace and a story of violence and trauma.
The dramaturgy largely follows the historical events yet with a major twist deriving from the nature of verbatim theatre: it is in constant dialogue with the present and today's audience.
When:  15/06/2023 at 21:00
Where: Odeon of Herodes Atticus
The Dancing Public
Is it possible for dance to transform the collective body of the audience? Is it possible for dance to demolish the social isolation and physical immobility imposed by the pandemic? Danish dancer and choreographer Mette Ingvartsen, whom we first met at the Athens Epidaurus Festival 2017 with 69 Positions, returns with a rousing solo that will once again electrify audiences.
Drawing inspiration from historical phenomena of "dancing mania", she allows an intense rhythm to sweep her along on a highly charged, infectious dance replete with the dynamic lyrics pervading the story of these narratives. Taking audiences along for the ride, she moves among them, dances with them and involves them in an all-encompassing experience, halfway between a party and a concert. A collective artistic experience reaffirming the promise of her phrase: "Tonight is for dancing, tonight we'll be dancing". Above all, a fascinating dance performance.
When:  18/06/2023 at 20:30
Where: Peiraios 260 (B)
Emanuel Gat Dance
LOVETRAIN2020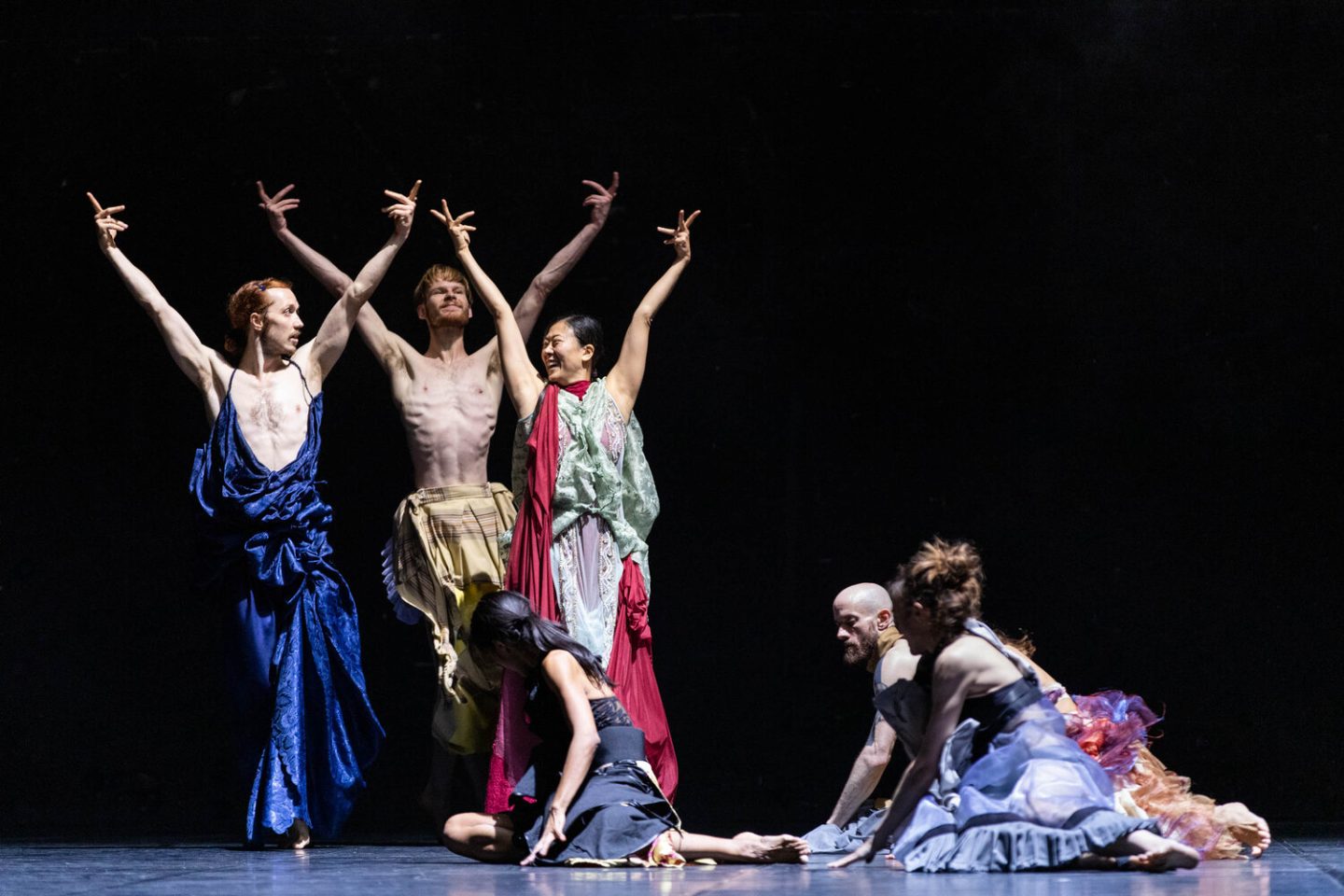 French-based Israeli choreographer Emanuel Gat presents a celebration of vitality and euphoria at Peiraios 260. Bodies coming together and apart, dynamic group choreographies, duets and solos, all unfold to the sounds of unforgettable hits by Tears for Fears, the British new wave band, recalling the synth-pop utopian atmosphere of the 1980s. The costumes, designed by Thomas Bradley, a dancer of the group, serve and showcase Gat's directorial style in an ideal manner through their volume and theatricality. Meanwhile, the chiaroscuro lighting, created by the choreographer himself, further emphasizes the Baroque, glamorous, exuberant vibe of the performance.
According to the choreographer, LOVETRAIN2020 is a piece about utopia: that impossible, idealized non-place where co-existence without conflict can become reality. Far from being presented as an idea, utopia in Gat's works is realized through the manner in which the choreography is created. Thanks to his long-standing collaboration with the dancers of his company, Gat has developed a springboard for the artistic exploration of human interaction and experience. The core of his approach lies within this realm of human experience, in what happens in the here and now and how all this is transformed into choreography. A daily practice striving to achieve utopia, a utopia that is by definition unfeasible (and even if it can be rehearsed in a dance studio, it still has no place there) in the real world.
When:  22, 23/06/2023 at 21:00
Where: Peiraios 260 (Η)
Androniki Marathaki & Cloudsdonthaveshape
Painfully Painless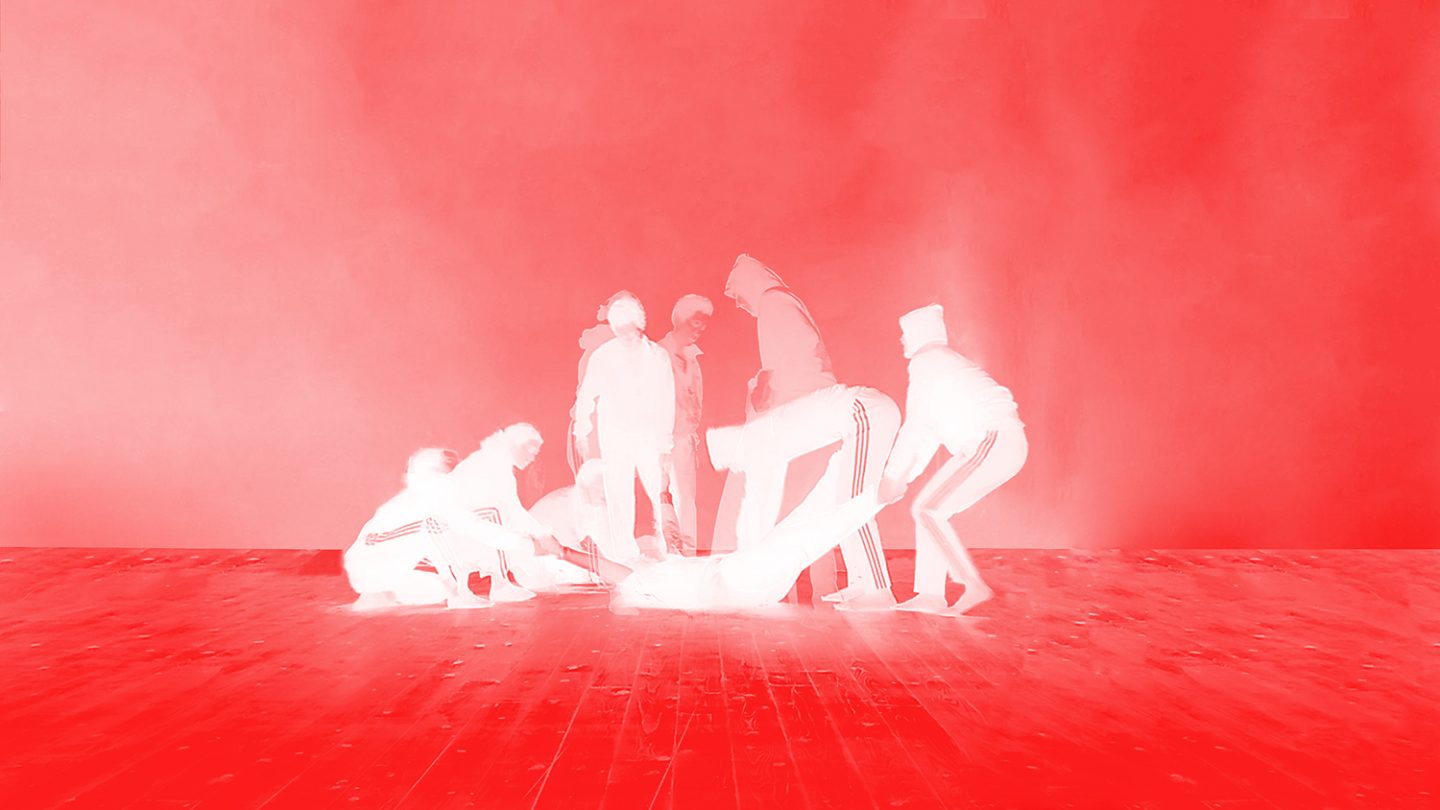 How does the body in pain move and communicate? Where are the boundaries between pain and pleasure in an era where the alternation between those two takes place instantly? The performance painfully painless seeks a sensory, pre-linguistic, unspeakable language, one that focuses on the mobility changes of a person in pain.
The ensemble approaches this subject matter through methods invented by humans for pain management, and develops the piece along two basis axes, one kinetic and one sonic. On the one hand, it focuses on the sensation of bodily pain. A body in pain moves in such a way as to always pursue and complete what is not there. It lives, organizes and regulates itself through memories from the time when it was "complete" and healthy. Its movement, presently elliptical, is realized every moment along with whatever is omitted. On the other hand, it guides us to listen to the particular language in which the phantom of pain expresses itself. Performers on the microphone recite mantras, words, instructions on pain management; they laugh, cry, breathe and everything is recorded, played back and gradually converted into audio frequencies. In this piece, the two aforementioned axes cross paths in multiple ways and instantly illuminate connections highlighting social, religious and cultural mandates on pain.
When:  01/07 until 02/07/2023 at 21:00
Peiraios 260 (Β)
RootlessRoot
Silence
If something has been brutally banished from our current age of technology and information, that's silence. The ever-present barrage of human activity causes endless noise. In addition to silence, the capacity to listen also seems to be fading away. However, what is silence? What dimensions can it assume?
In their latest piece, the RootlessRoot duo creates a world dedicated to silence and its power. They explore an unknown universe where silence communicates with all those listening carefully to it, with all those conversing with it and utilizing what it has to offer them. Silence is treated as an absolute condition, confronting those who participate in it with the mystery of their own selves and the world at large. Sometimes as a place of reflection, critical thinking and memory, sometimes as a place of faith, prayer and encounter with the divine, silence becomes the space for movement before the actual movement or action. Drawing material from philosophy, theology, poetry, literature and painting, the duo investigates the condition of silence as a medium of self-knowledge and an experiencing of the world. Via improvisations and exercises, the movement research will dictate the choreographic material and theatrical elements of this production.
When:  03/07/2023 at 21:30
Where: Peiraios 260 (D)
Elli Papakonstantinou
The Bacchae After Euripides
Elli Papakonstantinou's The Bacchae is an original reading of Euripides' tragedy, weaving ancient myth and research on gender fluidity together and making full use of new media, dance and sound, and mystical experiences. The dramatist immerses herself in the nebulous world of desire and mythical atrocities in order to speak out about a post-apocalyptic world in the face of an upcoming, ever-approaching catastrophe.
Wealthy members of the upper middle class and their servant, in circumstances similar to those in Lars von Trier's film Melancholia, are waiting any minute now for a meteorite to hit the Earth; a meteorite named "Dionysus" by the scientists. Dionysus arrives in person and guides the heroes to the Room of Desire. There is no other room more terrifying than that. To reach it, they must traverse a mysterious energy field, overcoming the fear of revelation, fall, contamination, decay, hubris and shame. The god Dionysus will not take refusal, postponement, contempt for an answer. He will execute his mission at all costs. A seismograph records every vibration shaking the house on a paper roll that ceaselessly unfolds on stage; a gigantic oscilloscope of the world. The play is built upon speech, music and a dance narrative, investigating a queer performing language, one that is pop yet contains classic operatic outbursts, at once dance-based, mystical and subtle. The Venezuelan alchemist of sounds Ariah Lester and the imaginative choreography of the French duo of Christophe Béranger and Jonathan Pranlas Descours also contributed to the creation of this multilingual play, with English, French, Spanish and Greek all heard on stage.
The Athens Epidaurus Festival performance will launch the European tour of this production, following its premiere at La Filature, Scène nationale de Mulhouse in France in March 2023.
When: 04/07/2023 at 21:00
Where: Peiraios 260 (H)
Anestis Azas
The Republic of Baklava
Following a string of sold-out performances in Greece and abroad, including Sarajevo (MESS International Theatre Festival – Best Actor Award to George Katsis), Skopje (MOT Festival) and Zurich (Kurtheater Baden), The Republic of Baklava, an Athens Epidaurus Festival 2021 commission as part of the 1821 Bicentennial tribute, returns to the Festival for only two performances.
Anestis Azas' performance is set in modern-day Greece, halfway between fiction and documentary, even though its plot is fictional. Featuring a mixed couple, a Turkish man and a Greek woman, who decide to found their own nation-state, with their home and private business as their headquarters, the production theatrically renegotiates tensions that have been active since the Greek Revolution. Through a number of hilarious situations, the heroes are confronted with the contradictions of contemporary Greek society, the problem of national identity and the utopian reality of a future, universal, digital nation, taking us along for the ride.
When:  07/07/2023 at 21:00
Where: National Theater of Greece (Nikos Kourkoulos Stage)
Dimitris Mytilinaios
Repair
Three iconic, short choreographic works – L'après midi d'un faune (Paris, 1912), Grand pas classique (Paris, 1949) and Tchaikovsky Pas de Deux (New York, 1960) – are scrutinized, analyzed and reconstructed as a choreographic collage, forming a new whole.
Repair is a quartet focusing on the notion of pas de deux, familiar to us through the history of ballet. The ambiguous title, Repair, primarily denotes an intention of "restoring" what a "dance duet" means today, taking into account the topical debate on gender identities. At the same time, as a pun, the title implies a re-pairing, as the duet here is actually performed by four dancers!
Despite the clear reference to historical sources, nothing is taken for granted. Every element used is differentiated from its original source, neither describing it nor representing it. Ballet is not approached as a form of movement but as a system revealing the dance situation to the performers. With meticulous technical precision and detail, the famous music works and choreographies are presented in a new "orchestration". As such, a new relationship between them is forged, as composite aspects of the present piece.
When:  08/07/2023 at 20:00 and 22:00
Where: Peiraios 260 (B)
Jerôme Bel
Isadora Duncan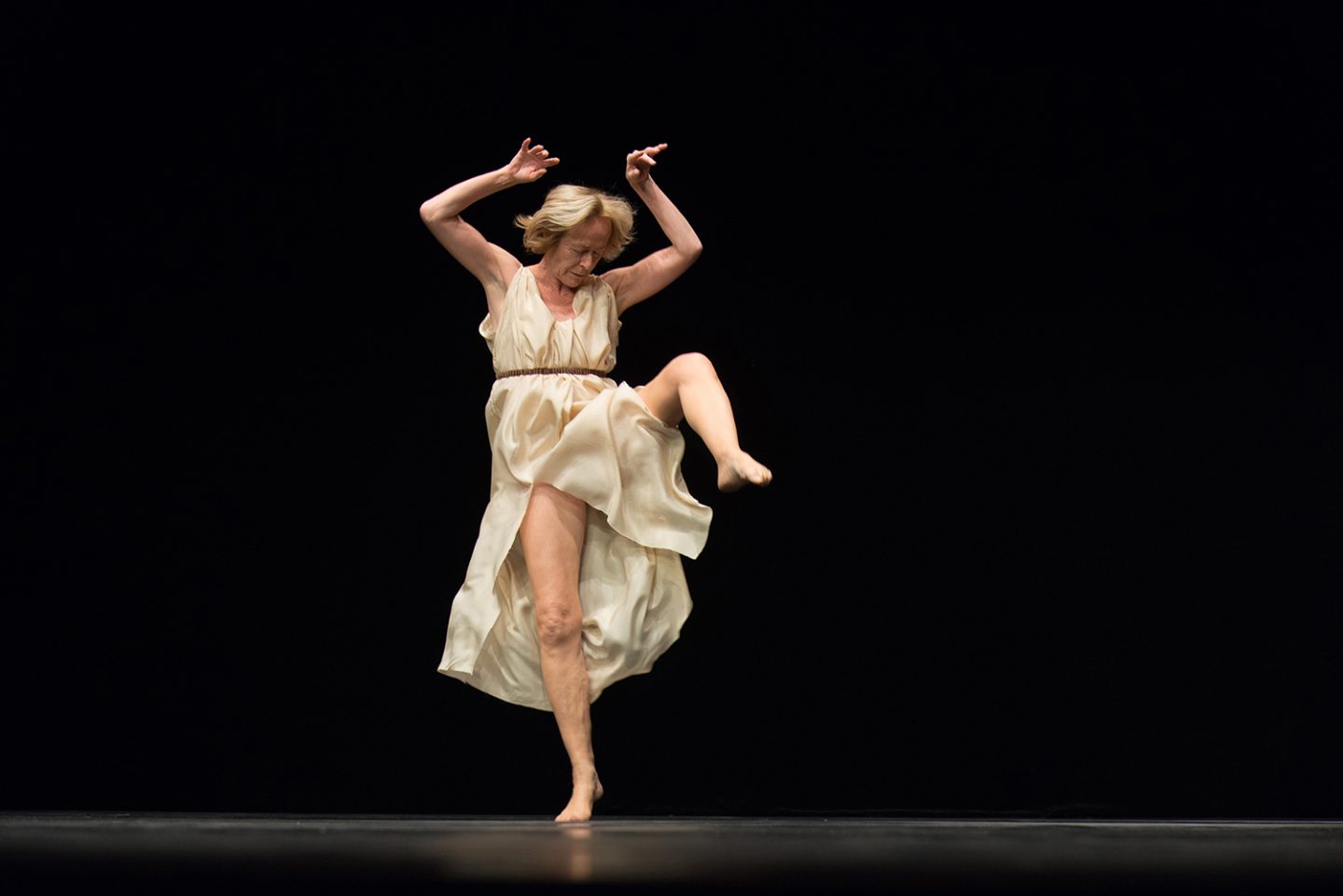 Isadora Duncan, a performance by iconic choreographer Jérôme Bel, made for and in collaboration with Elisabeth Schwartz, focuses on the figure of Isadora Duncan, continuing the series of dancer portraits initiated by the choreographer back in 2004. Bel himself performs on stage, joined by one of the greatest students of the Isadorables group. Beneath the romantic figure, he discovers a visionary choreographer, investigating her legacy and the myths that accompany her.
In contrast to the previous instalments of this series (Véronique Doisneau, Cédric Andrieux and Pichet Klunchun and myself), in which Bel was in dialogue with the artists, here he creates the portrait of a dancer who is no longer alive, based on her autobiography. Duncan, widely regarded as the "mother" of modern and contemporary dance, had close ties with Greece, first visiting the country in 1903, with 2023 marking a 120-year anniversary of her visit.
When:  10/07/2023 at 21:00
Where: Peiraios 260 (H)
Any Attempt will end in Crushed Bodies and Shattered Bones
Jan Martens & Dance On Ensemble
Avant-garde Belgian choreographer Jan Martens with the Berlin-based Dance On company put on a production consisting of 17 dancers aged 18-71 years old. Borrowing its title from a specch delivered by Xi Jimping, President of the People's Republic of China, to the Hong Kong protesters in 2019, 'any attempt will end in crushed bodies and shattered bones' showcases each dancer's unique, signature style within an ensemble demonstrating a joint physical and perfor mative energy. Martens brings on stage language itself as a performing medium, introducing oral excerpts from Scottish writer Ali Smith's novel Spring*, as well as online, written declarations of hatred, fragments of which are projected behind the dancers.
When:  14/07 until 15/07/2023 at 21:00
Where: Peiraios 260 (D)
Emily Louizou
Symptoms of Weightlessness, Gianni Skaragas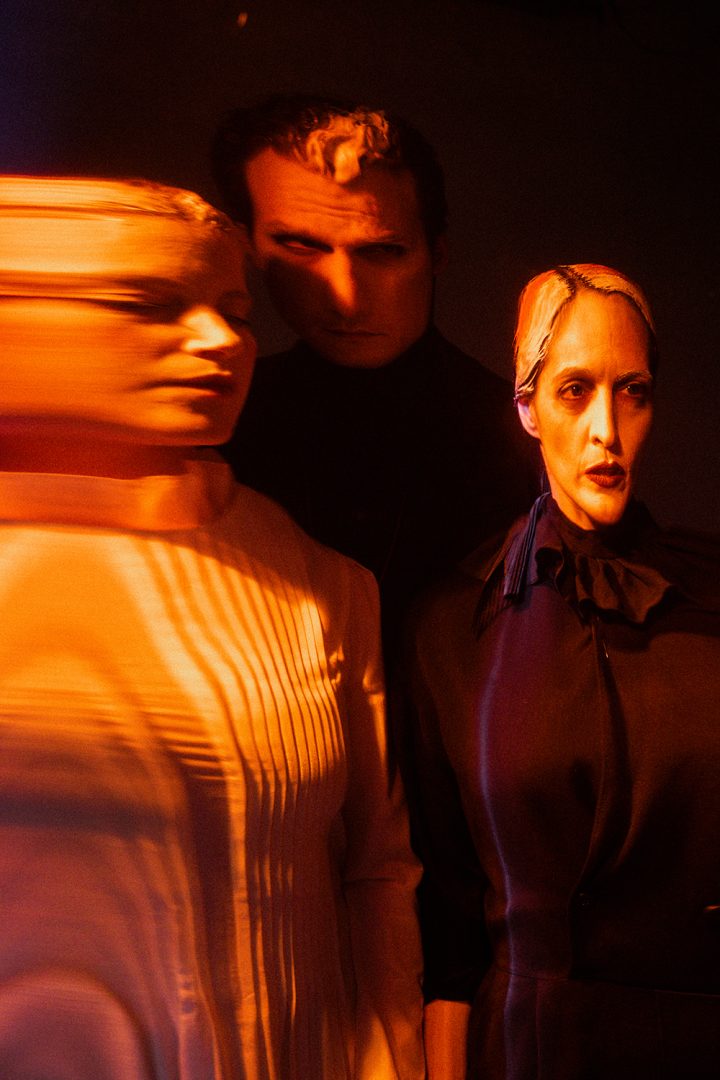 Is our fate a second chance we were given? Can we escape our character because we were loved dearly? 19 July 1969: Two days before humanity's first moon landing, the lawyer of a young man who was acquitted for his mother's murder visits the country house of his client's family, accompanied by his wife. What initially seemed like a leisure trip escalates into a violent, psychological story, rife with well-hidden secrets and twists…
Inspired by Aeschylus' Eumenides, the play Symptoms of Weightlessness by internationally acclaimed playwright Gianni Skaragas is a story about the heaviness of traumatic memories and human character, which carries the same, unbearable darkness, regardless of whether it is found in a different planet or era.
Under the helm of Emily Louizou, a young, London-based director, the performance transports us inside a purgatory, where characters arrive in order to be purified. Even though the Areopagus has acquitted Orestes, the actual trial takes place now as a close-door session. Memory is fluid and the Erinyes are invariably present: no matter how much they are appeased, the scar will remain open, akin to a perpetual injury.
When:  14/07 until 15/07/2023 at 21:30
Where: Little Theatre of Ancient Epidaurus
Kraftwerk
The iconic group from Düsseldorf literally created electronic music in the 1970s and with each new album redefined the course of the genre in the ensuing years. Albums such as Autobahn (1974), Radio Activity (1975), Trans-Europe Express (1977), The Man-Machine (1978) and Computer World (1981) have set a benchmark for numerous artists worldwide and nowadays form an integral chapter in the history of contemporary music.
Radical and pioneering as few other artists are, in their live performances Kraftwerk have always utilized the latest sound and visual technology, creating multidimensional audiovisual spectacles. For their Odeon of Herodes Atticus debut, they will present their newest audiovisual show which has received rave reviews across the world. Kraftwerk's great hits will be presented live in a unique manner specifically designed for the Roman Odeon stage.
When:  16/07/2023 at 21:00
Where: Odeon Herodes Atticus
Gilberto Gil & Family
Aquele Abraço Tour
Gilberto Gil needs no introductions. His voice and songs have been strongly identified with the Brazilian soul and continue to captivate us. As a musician, he was at the forefront of the Tropicália artistic movement, which defined the new Brazilian sound, creatively melding musical tradition, bossa nova, rock'n'roll and reggae as well as bringing Brazilian music back in touch with its African roots. As a politician, he tirelessly defended democracy and championed musical diversity.
As part of the Aquele Abraço Tour, celebrating his 60-year-old career, Gil returns to the Odeon of Herodes Atticus for a farewell concert that is expected to move us deeply.
The artist is joined on stage by a group of musicians from his extended family, performing songs from Gil's outstanding musical oeuvre.
When:  17/07/2023 at 21:00
Where: Odeon Herodes Atticus
Gisèle Vienne
L'Étang by Robert Walser
Drawing on dance, music and theatre, director and choreographer Gisèle Vienne has been building her own, atmospheric world, noted for its strong visual elements, for the past 20 years. She was first introduced to the Greek audience in 2018 with the performance Crowd, a piece about the dark relationship between the personal and the collective sentiment. This year, she will present the riveting L'Étang at the Festival, a piece that had its premiere in 2021 at the Théâtre de Vidy-Lausanne in Switzerland and is based on Robert Walser's short play Der Teich (German for The Pond), tackling a dysfunctional family environment.
A boy, feeling rejected by his family, desperately fakes his own death, supposedly drowning in a lake. Vienne creates a powerful psychological drama, shedding light to Walser's disturbing insinuations about child abuse, incest and family trauma. Vienne's two performers, sharing 10 roles on stage, the hypnotic lighting and the minimal electronic music by Stephen O'Malley bring to the surface repressed urges and pent-up emotions. The self is scattered amidst all the pain. Every sentence is shrouded in doubt. Were all these things truly narrated or was it just a dream? While Walser's text offers a sliver of hope for reconciliation, there is no happy ending in Vienne's world. The trauma is too deep.
Having studied music, philosophy and puppetry, Gisèle Vienne, born in France in 1976, founded her own theatre company in 1999. Since then, she has created a total of 11 performances and 7 productions in collaboration with Etienne Bideau-Rey, presented all around Europe, Asia and America.
When:  19/07 until 20/07/2023 at 21:00
Where: Peiraios 260 (D)
Io Voulgaraki
Hecuba by Euripides
Our screens are daily inundated with images of war, images of unspeakable violence and agony from every place in the world. The absurdity of war seemingly concerns only those who experience it; for the rest of us, it is packaged as a dry, virtual and harmless piece of information, buried amid numerous other news and disconnected from the experience of mourning. We are thus familiarized with the image and information of violence; we are trained in death yet we have unlearnt how to mourn.
In Euripides' eponymous tragedy, Hecuba emerges as a character from a place we have all of us forgotten: the place of mourning. In the first part of the play, mourning, both individual and collective, seemingly gives birth to its metaphysics: the living and the dead are locked in a constant dialogue; an unburied boy disrupts his mother's sleep; a girl stands on the border between life and death. In Hecuba, everything unfolds at a liminal time, after the end of the war. Nevertheless, violence is not over yet. It is precisely here, at this transitional time, where mourning-style Hecuba becomes revenge-style Hecuba, opening up a provocative dialectics with the present.
A large ensemble of brilliant actors and musicians, along with Helene Varopoulou's new translation made especially for this performance, are the cornerstones of this endeavour.
When:  11/08 until 12/08/2023 at 21:00
Where: Ancient Theatre of Epidaurus
National Theatre Of Northern Greece, Christos Sougaris
The Trojan Women by Euripides
The Trojan Women, the only extant tragedy of Euripides' trilogy about the Trojan War, was premiered in 415 BC at the Great Dionysia. The play was written shortly after the destruction of Melos in 416 BC, in which Athens, demonstrating unspeakable cruelty, killed all the adult men on the island and sold women and children as slaves.
Euripides attempts to warn us about the consequences arising from the victors' impunity and also remind us of the importance of remaining human, away from a false sense of omnipotence caused by temporary victories. In The Trojan Women, the poet showcases the human dimension of the enemy. By focusing on the greatness of the Trojan women, he foregrounds that power which makes humans persevere even in the wake of catastrophe.
A recipient of the 2018 Young Theatre Artist award by the Union of Greek Critics for Drama and Music, director Christos Sougaris, head of the National Theatre of Northern Greece artistic programming, presents a novel take on Euripides' masterpiece.
When:  18/08 until 19/08/2023 at 21:00
Where: Ancient Theatre of Epidaurus
Simos Kakalas
Oedipus Rex by Sophocles
Never before have we in human history ever "looked" so far away inside the cosmos and so deeply inside humans. Very often, in the brink of destruction, we realize that the evil we are fighting against is, in fact, ourselves. Oedipus' face is humanity itself in front of the mirror. Having found the culprit, he reaches the point where it is imperative that he make a choice, even at the eleventh hour, even after he has already committed the gravest error.
In this performance, approached as a ritual of purification, a group of actors wearing masks of Elders comprises the writhing, mourning Chorus in agony. Through this Chorus, the tragic characters, namely Oedipus, Jocasta, Teiresias and Creon, are revealed.
When:  25/08 until 26/08/2023 at 21:00
Where: Ancient Theatre of Epidaurus
---