Athens Insider's Top 5 Culture Picks for September 2023
From commemorating Lord Byron's relationship with Greece, to re-working the first opera using mycelium, we recommend the best of arts and culture to be found throughout the city this month.
"Sonic Odysseys" and "Xenakis and Greece" at EMST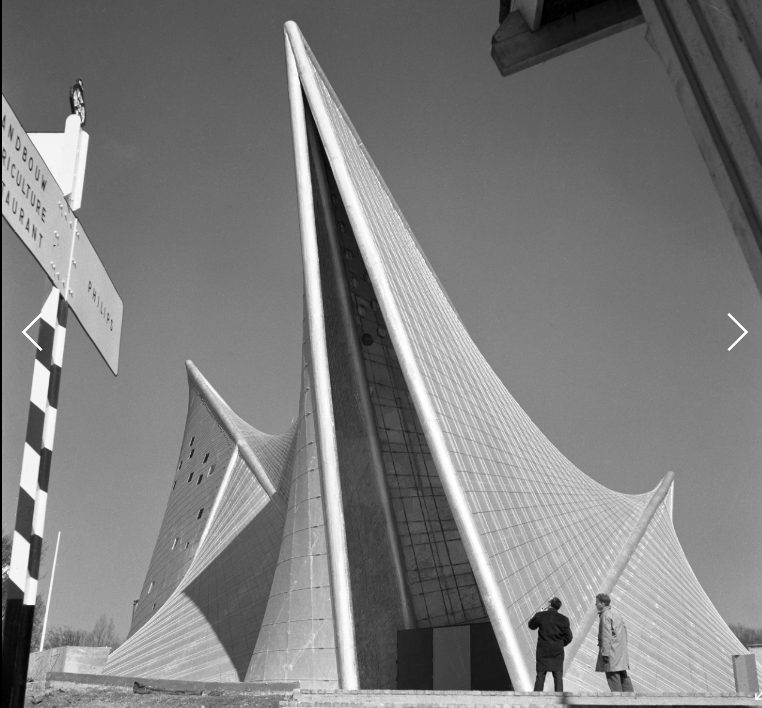 A single exhibition could never be enough to celebrate the polyphonic genius of composer, mathematician, and architect Yiannis Xenakis – so EMST is showing two simultaneously. As the first extensive celebration of the influential theorist's cultural contribution to be held in Greece, "Sonic Odysseys" presents photographs, architectural drawings, illustrative scores, models, and audio material to give a sense of his whole creative persona. Meanwhile upstairs, "Xenakis and Greece" approaches the complex story of the troubled relationship the composer had with his homeland, from his years in France after the Greek right-wing government gave him a death sentence in 1945, to his return after 27 years of exile. Both shows continue until January.
https://www.emst.gr/exhibitions/iannis-xenakis-dyo-ektheseis-sto-emst
"Grand Tour" at the Benaki Museum with the British Embassy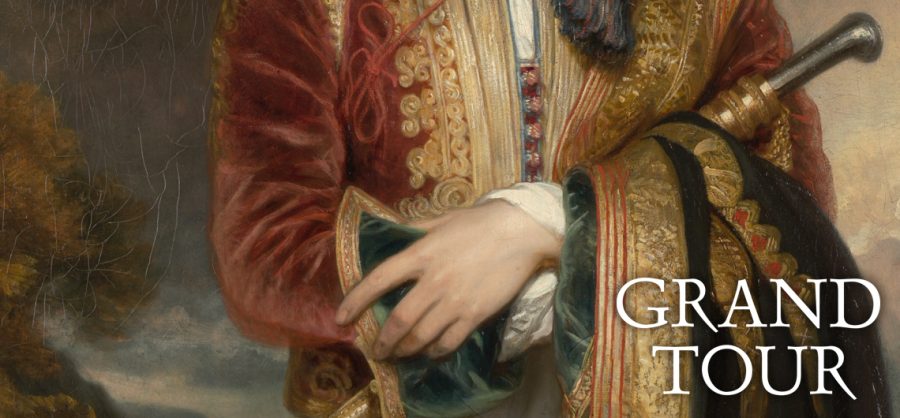 Recently arrived among the artworks at the Benaki's Museum of Greek Culture and Ghika Gallery are seventeen pieces on loan from the British Government Art Collection, including some that are traditionally considered important historical pieces, such as a Thomas Phillips portrait of Lord Byron. The new arrivals are usually installed at the British Ambassador's Residence in Athens, and generally reflect on Greece and its relationship with Britain in various ways, from political to personal and poetic. The seventeen works will remain at the Benaki until 2024 to commemorate the bicentenary of the Philhellenic poet Byron's death.
https://www.benaki.org/index.php?option=com_events&view=event&id=1020739&lang=en
"Dafne Phono" by Nour Mobarak at Piraeus Municipal Theatre with Rodeo Gallery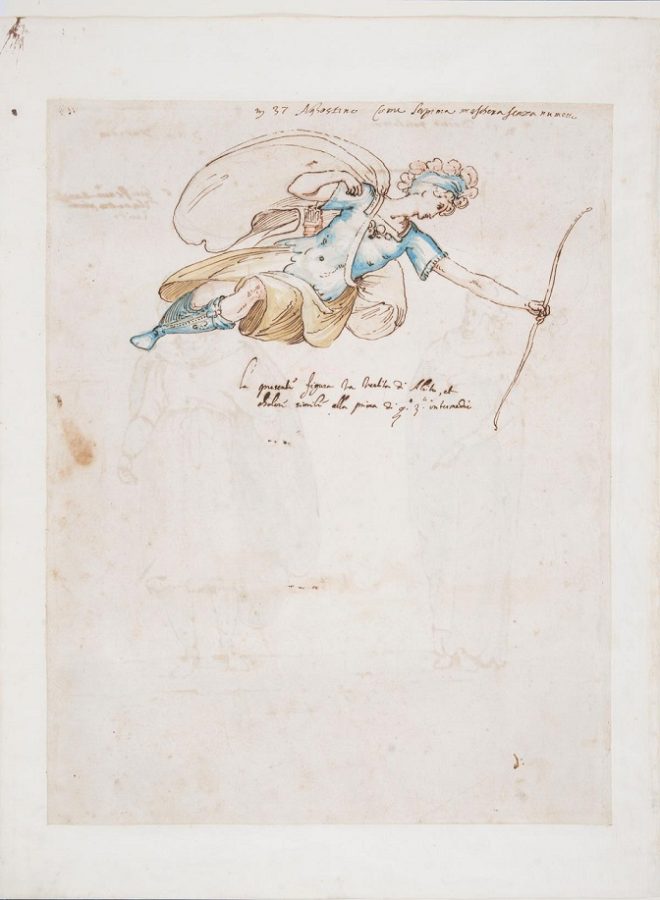 In her innovative installation "Dafne Phono", Lebanese-American artist Nour Mobarak uses a radical blend of mushroom sculptures and linguistic soundscapes to reconsider the first opera in history, Jacobo Peri and Ottavio Rinuccini's "La Dafne", initially performed in 1598. Having grown large-scale sculptures of characters Dafne, Apollo, Venus, Cupid, Ovid, Python and the Chorus from mycelium on the island of Evia, the artist has given them singing voices in the layered sounds of dying languages, resulting in a meditation on the structures of language and biological processes. Runs until 16th September.
https://www.rodeo-gallery.com/exhibitions/dafne-phono/
"Celebration in Lycabettus" with Stavros Xarhakos at Lycabettus Municipal Theatre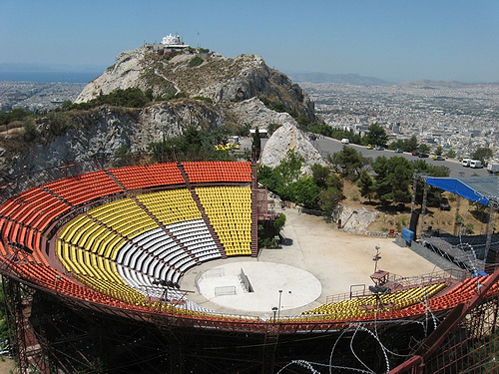 To mark the reopening of the Lycabettus Theatre after 15 years, the acclaimed Greek composer, conductor and former member of the European Parliament Stavros Xarhakos will lead a mixed musical program on 15th September. The evening in the newly renovated theatre will include performances from Eleftheria Arvanitaki, Manolis Mitsias, Iro Saia and Zacharias Karounis, all reviving highlights from Xarhakos' esteemed career after the musician last played 11 concerts of considerable significance to Greek culture here 45 years ago in 1978.
https://www.more.com/music/offer/stauros-ksarxakos-giorti-ston-lykabitto/
"Koyaanisqatsi" by the Philip Glass Ensemble at Herodion Atticus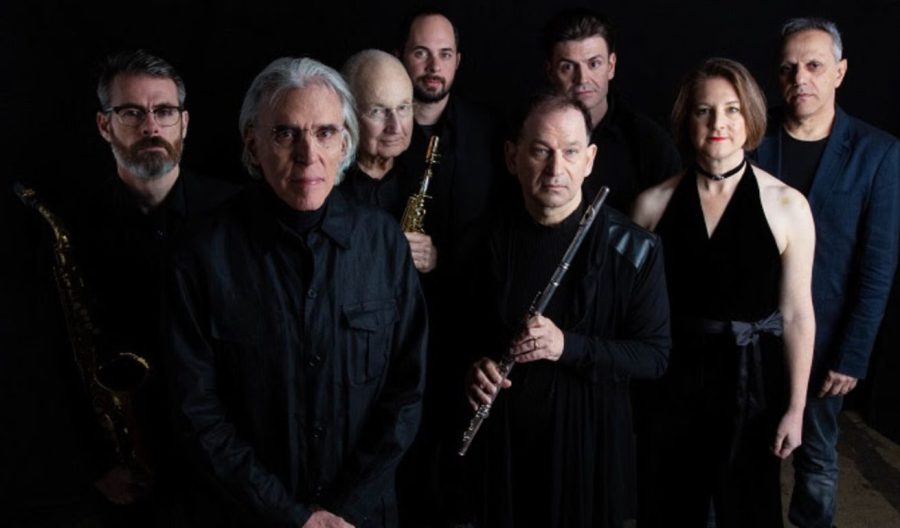 In "Koyaanisqatsi: Life out of Balance," directed by Godfrey Reggio and produced by Francis Ford Coppola, the atmospheric musical score of Philip Glass defines the mood of this cult classic film with an apocalyptic story and iconic cinematography that chimes with our climate change consciousness today. Performed in the dramatic setting of Herodion ancient outdoor theatre beneath the Acropolis to celebrate the 40th anniversary of the film's 1983 release, the composer's working group the Philip Glass Ensemble will accompany the movie in person, supported by the Academia Athens Youth Choir, making this a rare opportunity to experience the audio-visual masterpiece live.
https://www.more.com/music/koyaanisqatsi/
---