Michelin starred Chef Asimakis Chaniotis' Greek Independence Day Cod
Michelin starred chef Asimakis Chaniotis is currently quarantining far from his Charlotte Street London restaurant, in the western suburbs of Athens. For Greek Independence Day, he shares his personal recipe for the March 25th traditional dish of cod & skordalia.
Ingredients:
For the cod:
1 side of salted cod washed and left in cold water for 2 days (refresh the water 2-3 times a day. On the last day pat the fish dry, remove the skin and cut into strips.)
For the batter:
110g of cornflower
165g of lager beer

 

55g of soft all-purpose flour

 

7g of salt

 

17g of carbonate of soda
For the skordalia:
1 kg of boiled potatoes

 

300ml of olive oil

 

15 cloves of garlic roasted in the oven

 

4 tablespoons of white wine vinegar

 

10g of salt

 

100ml of water boiled with a little bit of salted cod to create a stock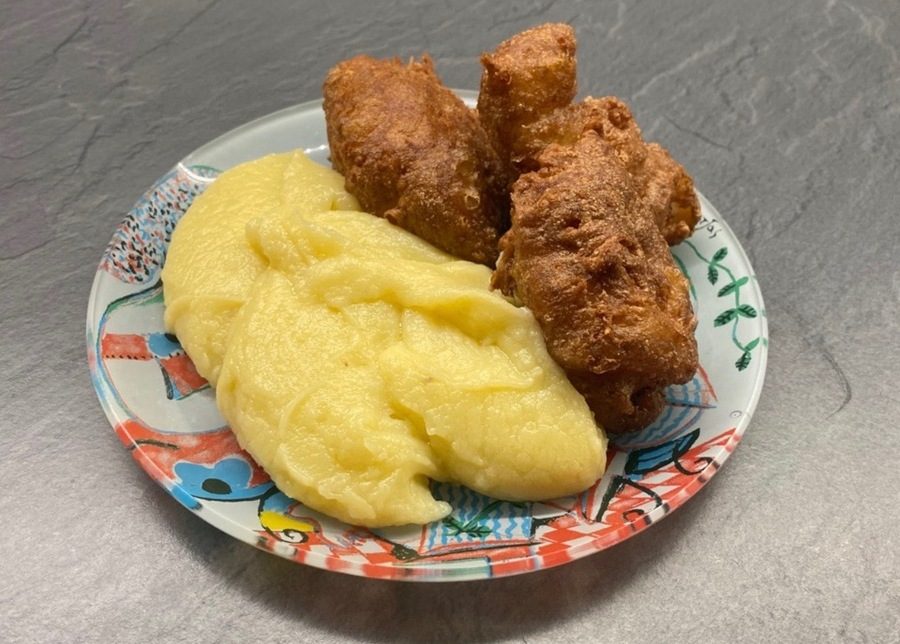 Directions:
Mix all the dry ingredients together then add the beer and whisk vigorously until you have a homogenic and fine mix.
To make traditional skordalia (garlic paste) boil all the potatoes and then peel the skins off. Crush them slightly with a pestle and mortar and then place them in a standing mixer. Start with a low speed and slowly add the roasted garlic, then one third of the olive oil and salt. Then turn the mixer to high speed and add the rest of the olive oil and the salted cod stock. Keep mixing until it's very smooth, check if any more seasoning or acidity is required.
 Then you can dip the strips of cod in all-purpose flour and batter them. When frying, use a fork to lift the cod and shake off all the excess batter, dip them back in the oil until golden brown.
Plate with the skordalia and a squeeze of lemon juice.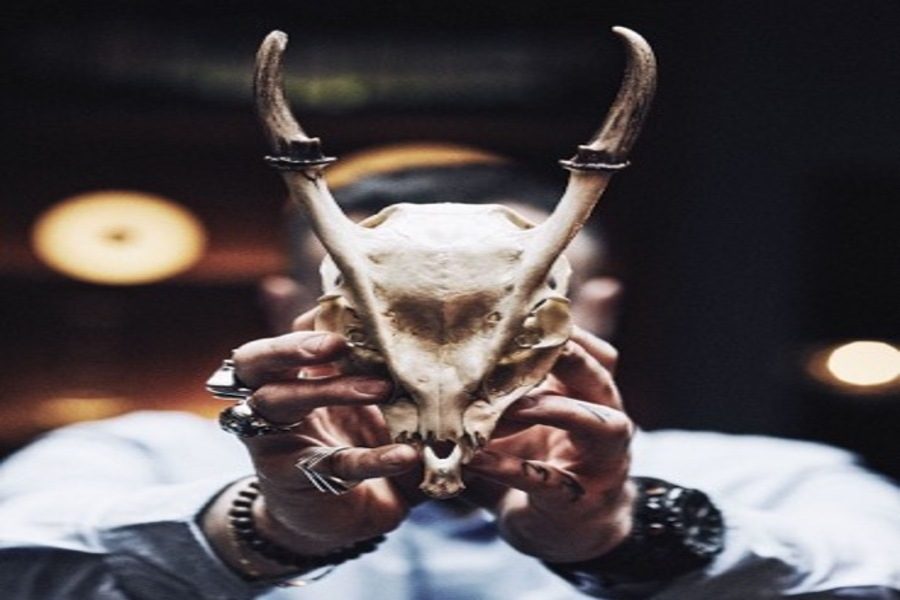 ---