Michelin Awards 2020: Proof that Greece's gastronomic scene is smoking hot right now! 
At a time when Greek restauranteurs have been tested in more ways than one,  the Michelin Awards provide a glimmer of hope and recognition, further bolstering Athens' cred as a gourmet capital.
A Michelin star is a perplexing badge of honour — mainly because nobody can quite pinpoint exactly what's needed to get one. The ambiguity, the tight-lipped details and urban legends of cliched inspectors dining alone, have only added to the Michelin's mystique and reputation as the ultimate byword for culinary excellence.
How a tyre company became the Bible of fine dining
Every year, when Michelin releases its coveted list, the restaurant industry either sighs of relief or shrugs in indifference. From the outside, the guide is generally considered a compendium of fine dining, but Michelin themselves work from a different basic premise. The reference to travelling comes from the guide's origins – when the Michelin brothers Édouard and André first wrote it in 1900, their hope was that it would encourage drivers to travel farther afield, in the quest of a perfect meal, and buy more tyres accordingly!
Michelin 2020 winners in Greece
For Athenian restaurants, it has been a cause of celebration. All the restaurants in Athens maintained their stars and bib gourmands. Spondi leads in pole position with two stars, Hytra, Botrini's and Varoulko Seaside retaining their single stars. The only exception has been Funky Gourmet, who have closed to relocate to their new location at the Hilton later this year, and will hopefully make it into the next edition.
Athens' Michelin-starred restaurants:
Spondi
If any more proof were needed that Greece's gastronomic scene is smoking hot right now, look no further than Spondi and Arnaud Bignon's return to Athens after a stint at London's The Greenhouse restaurant. The award-winning French chef headed up The Greenhouse for six years during which time the Mayfair restaurant earned its second Michelin star. Now back to captain the Trestelis Group's elite eateries that include his old stomping ground Spondi and Hytra. Bignon can also lay claim to being one of the youngest ever chefs to earn twin Michelin stars at the age of just 32 while at the helm of Spondi. Along with Chef Angelos Lantos, Spondi has created a culinary marvel in an unpretentious corner of Athens. Bignon and Lantos craft menus that stand apart from others in the city, their food is creative, clever and technically stunning without being obnoxious. There is an elegant courtyard for warm nights, and the interior is surrounded by stone walls with smart lighting. The menu is a blend of French and Mediterennean cuisine conjured up seasonally by the two master chefs.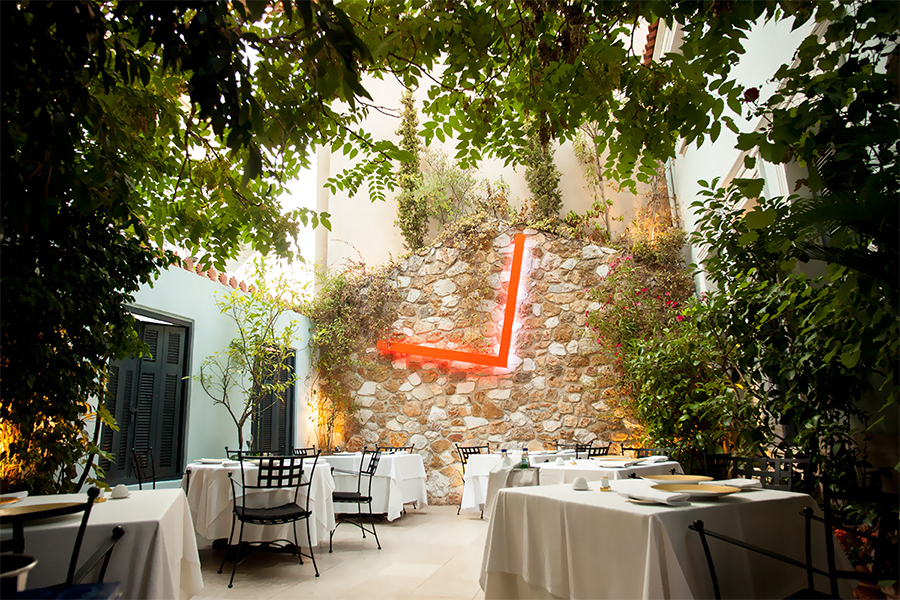 Hytra
In the spectacular Onassis Cultural Centre, the Michelin-starred Hytra is the spot for gastronomic Greek delights. In the summer, dine al fresco on the 7th floor, for show-stopping views of an illuminated Athens. Executive Chef Tassos Mantis, who has helmed the kitchen here since 2014, has created a fine dining and bistro menu that ingeniously serves up haute cuisine infused with Greek flavours. All-time classics like 'spanakorizo' (spinach with rice) are deconstructed with artistic flair. If you're feeling bold (and have taken a taxi!) opt for the wine pairing degustation menu.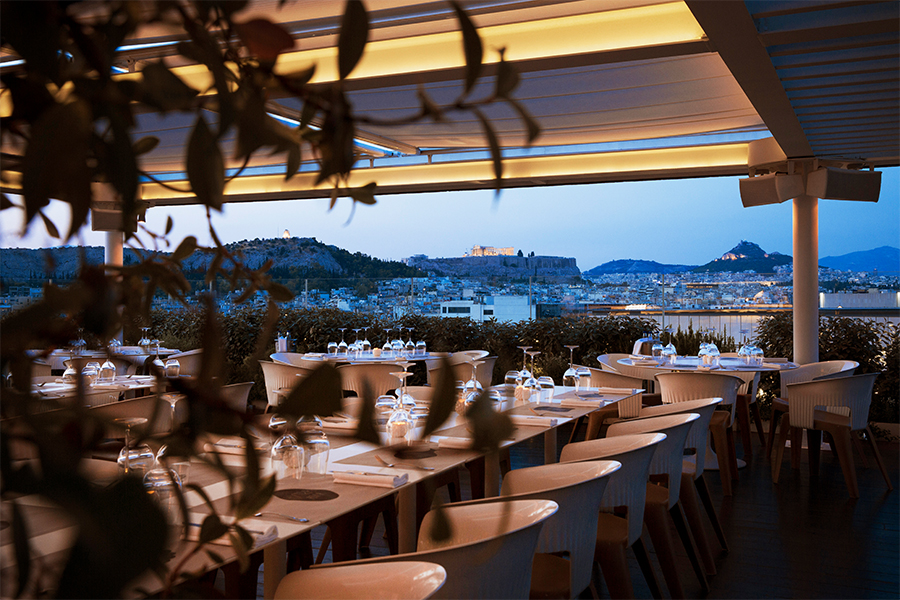 Botrini's
Ettore Botrini, the Michelin-starred masterchef and colourful TV persona after whom his restaurant in Halandri is named, retains his Michelin star for his "embellished and outstanding creations, his inventive combinations and high technique". His style and sensibilities are inspired by his personal memories of Corfu, Italy and the Ionian Islands.
Varoulko Seaside
Varoulko Seaside remains a bastion of intuitive gourmet where Chef Lefteris Lazarou continues to create meals that unlock a complex spectrum of tastes by inventively crafting visually stunning, technically astute dishes. Almost anyone who has made it in Greece's culinary renaissance over the past ten years has trained under Lazarou. Just the setting at Mikrolimano that marries Greece's rich maritime history with its vibrant fishing community, reflects in the restaurant's sensual menu. It is one that restores, challenges and enriches.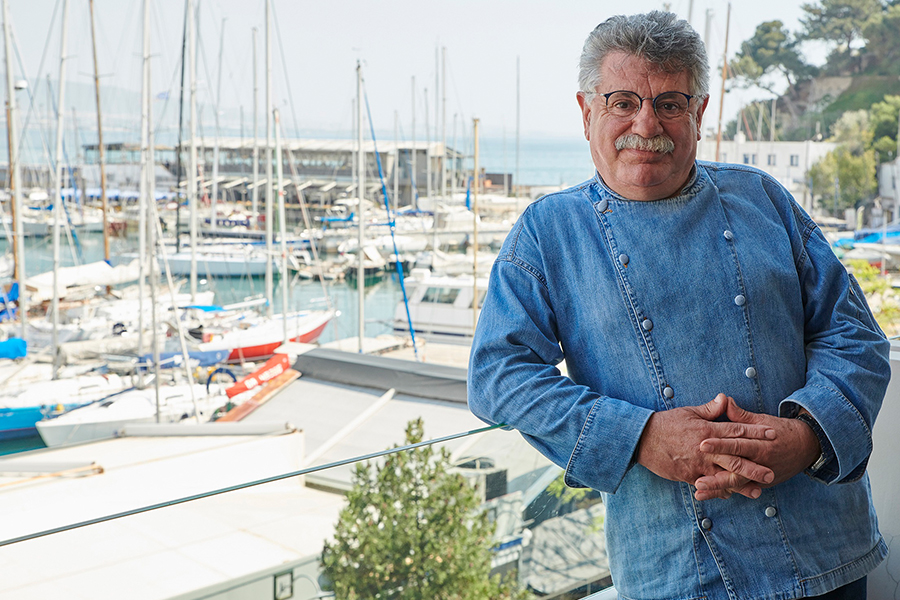 ---
The Bib Gourmand is distinction is Michelin's distinction for good quality and good value food, which has proven to be very popular among readers of the Guide. All Bibs were maintained by Athiri, Nolan, Oikeio and 7 Food Sins.
Finally, there is the Michelin Plate. Judged on similar grounds to the stars and the Bib Gourmands, the Plates are a nod to places that have been recognised for their culinary excellence.
The list includes the GB Roof Garden, Electra Roof Garden, 2 Mazi, Cookoovaya, CTC, Sushimou, Vezene, Aneton and Sense restaurants this year, while new promising entrants include Alficon, Birdman and Ergon House.
Spondi: Pirronos 5, Athina.Tel: +30.210.756.4021
Hytra: Leof. Andrea Siggrou 107-109, Athina. Tel: 210.331.6767
Botrini's: Vasileos Georgiou Defterou 24, Halandri Athens. Tel: +30.210.685.7323
Varoulko Seaside: Akti Koumoundourou 52. Tel: 210.522.8400
---