Order your Easter feast from home!
You want the trappings of Easter minus the long hours slaving over a barbecue? Athens Insider has the answer to your Easter prayers for a festive Paschal meal, delivered to your doorstep.
Lots of wine, an orgy of succulent spit-roast lamb and kokoretsi, an egg-cracking competition and much merriment – a lot of reasons why we love  Greek Easter. This year, with confinement taking away the gaiety of raucous family gatherings around a festive table, order mageiritsa to grilled lamb, to relive the quintessential flavours of Greek Easter.
I Stani Tou Christou
Mention grilled meat, and most Athenians will direct you to Vlachika, the sizzle strip that runs parallel to the Vari-Koropi road, with valets in traditional Epiriot gear shepherding you in! I Stani tou Christou, run by the ebullient Dimitris deliver on Holy Saturday and Easter Sunday. Order mageiritsa (tripe soup, traditionally had at midnight after Easter mass) or kokoretsi and grilled lamb (25 euros per kg of grilled meat) until 5 pm on
Good Friday. Delivery or pick-up available.

Tel: +30.210.897.1095
Address: Vakchou 28, Vari 166 72
Ergon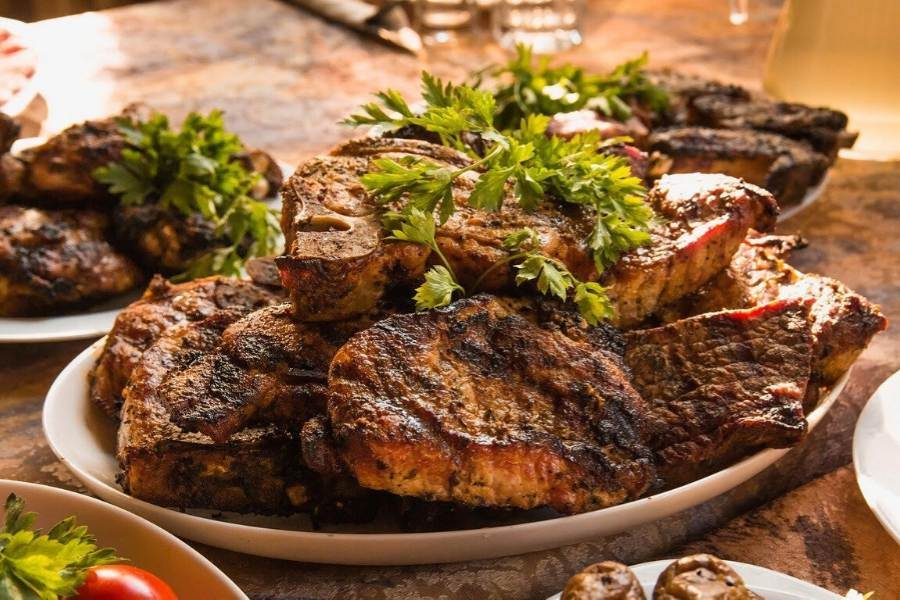 This uber-cool deli is one of our favourites and though the restaurant is shut, the deli is stocked with fish, meat and fresh produce, sourced directly from farmers and small producers. But what we particularly like about Ergon's Easter offer are its special DIY menu kits designed to hold your hand and guide you through the complexities of cooking an Easter specialty while letting you pat yourself on the back for nailing it!

Tel: +30.210.010.9090
Address: Mitropoleos 23, Syntagma,
Website
NJV Athens Plaza
One of the few hotels open during the lockdown period, NJV Athens Plaza's Catering arm offers Easter delicacies all over Athens. You need to order latest by Wednesday 8pm and a minimum order of 150 euros.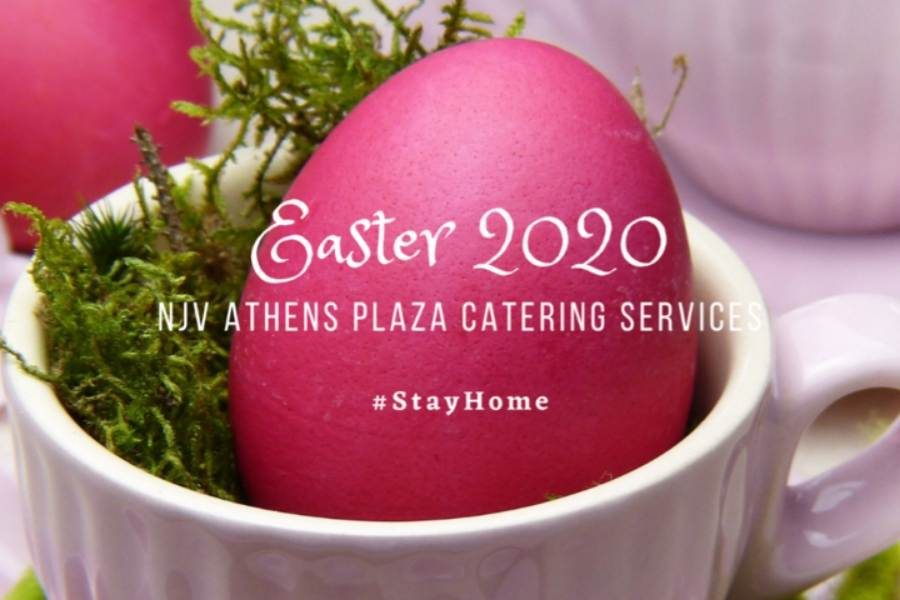 Traditional Magiritsa 10€ | portion (minimum order 6 servings)
Salads (for 6 people) 25€
Lettuce Salad with Scallions & Dill
Green Salad with Rocket Leaves & Parmesan
Traditional Greek Salad with Cretan Nuts
Traditional Pies (8 pieces) 28€
Handmade Spinach Cheese Pie with Myrrhs & Hartworts
Hand made Cheese Pie with Anthotyro Soft Cheese & Feta
Cheese of Epirus and Black Sesame
Main Courses 130 €| 260 €
12 kg Lamb cooked in the oven (half or whole)
Accompanied with baked potatoes & Tzatziki
Kokoretsi (Chitterlings cooked in the Oven with Herbs) 10€|portion
Desserts
All orders include 1 White Wine Bottle & Red Wine Bottle.
To book: Tel: +30.210.335.2400
---