Ho ho happy streaming: 7 New Christmas Movie Treats on Netflix
2020 desperately needs some Christmas cheer. Thankfully, Netflix is handing that feeling out in spades as the days get colder and shorter, and lockdown blues get harder to fight off! Here is your guide to every new Christmas movie on Netflix to make you feel merry and bright this season.
Holidate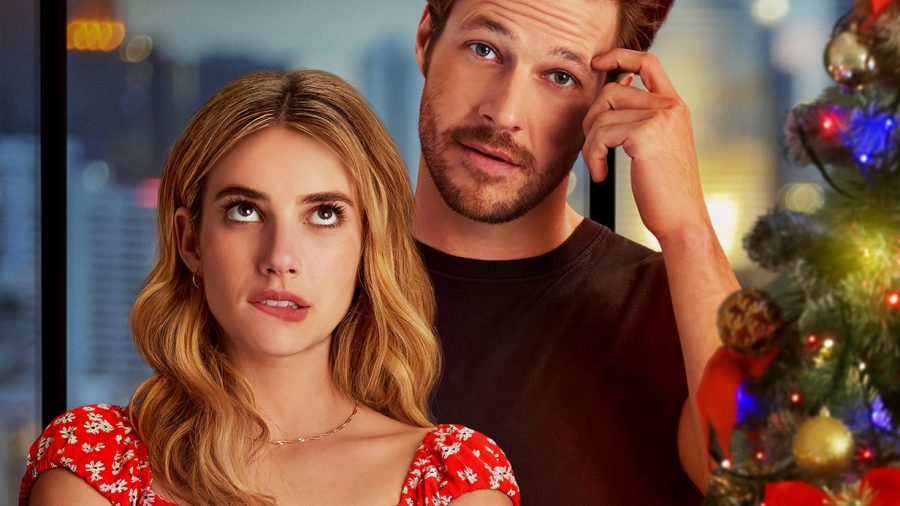 For people who believe all the holidays are worth celebrating. Strangers Sloane (Emma Roberts) and Jackson (Luke Bracey) decide they need a low-stress date for the many holidays that pop up over 365 days. So, they decide to rely on each other — in a scheme that will reach its crescendo on Christmas Eve!
Starring: Emma Roberts, Luke Bracey, Kristin Chenoweth, Cynthy Wu, Jake Manley, Jessica Capshaw, and Andrew Bachelor.  
Operation Christmas Drop
Emma is a Congressional aide who agrees to skip Christmas with her family to investigate a tropical Air Force base. Her job is to find a reason to shut the pricey organisation down. But, during her trip, Emma meets Andrew (Alexander Ludwig), who might change her mind. 
Starring: Kat Graham, Alexander Ludwig, and Virginia Madsen. 
Jingle Jangle: A Christmas Journey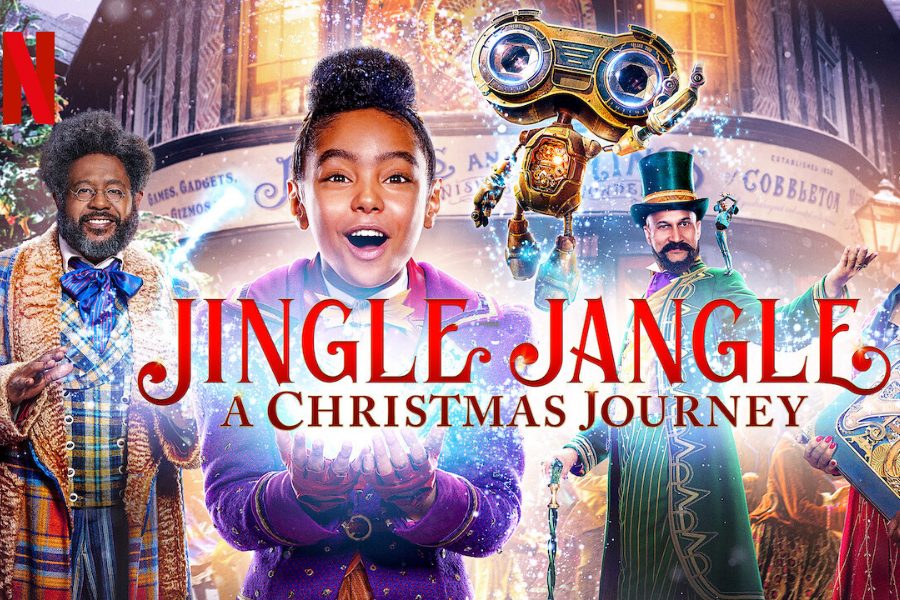 An inclusive Christmas production around a black family. Jingle Jangle tells the story of Jeronicus Jangle (Forest Whitaker), a toy maker who is betrayed by his former apprentice (Keegan-Michael Key). Jernonicus' granddaughter Journey (Madalen Mills) appears right on time to save the day. 
Starring: Forest Whitaker, Madalen Mills, Phylicia Rashad, Keegan-Michael Key, Anika Noni Rose, and Ricky Martin. 
The Princess Switch: Switched Again
Each year requires at least one royalty-based Netflix holiday rom-com. In 2020, that film is Princess Switch: Switched Again. Stacey De Novo (Vanessa Hudgens) is the queen of Belgravia and Lady Margaret (Vanessa Hudgens, again) is about to be crowned Queen of Montenaro. The only person who can stand in the way of their Christmas joy is Margaret's cousin, Fiona (Vanessa Hudgens, a third time). 
Starring: Vanessa Hudgens, Vanessa Hudgens, and Vanessa Hudgens. Also, Nick Sagar, Sam Palladio, and Mia Lloyd. 
Dolly Parton's Christmas on the Square
In real life, Dolly Parton is a beloved musical superstar who has been supporting those affected by the pandemic. In Christmas on the Square, she helps Regina (played by Christina Baranski) fix her Scrooge-like ways before Christmas. 
Starring: Dolly Parton, Christine Baranski, Jenifer Lewis, Treat Williams, Jeanine Mason and Josh Segarra.
The Christmas Chronicles: Part Two
Like Jingle Jangle, The Christmas Chronicles: Part Two is a holiday movie for the whole family. In the sequel to 2018's Christmas Chronicles, Santa (Kurt Russell) and Kate (Darby Camp) must protect Christmas once again — this time with the help of Goldie Hawn as Mrs. Claus. 
Starring: Kurt Russell, Goldie Hawn, Darby Camp, Jahzir Bruno, Julian Dennison, Kimberly Williams-Paisley, and Tyrese Gibson. 
A New York Christmas Wedding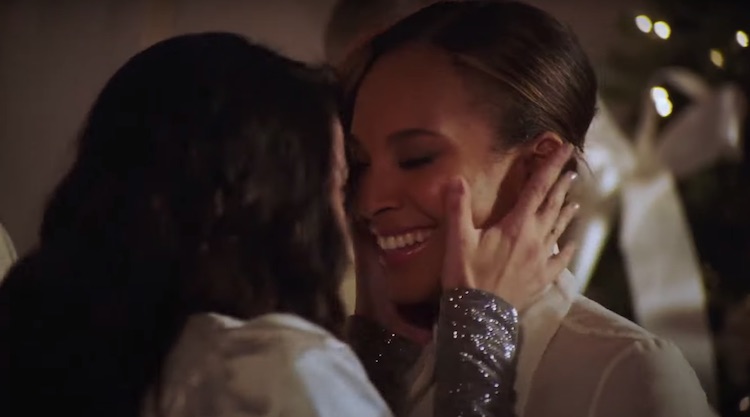 If there's a Christmas romance climbing its way up your timeline this festive season, it's A New York Christmas wedding. The movie introduces us to Jennifer (Nia Fairweather), a bride-to-be devastated by the recent death of her father and long-ago passing of her best friend Gabrielle (Adriana DeMeo). A guardian angel allows Jennifer — who is bisexual — to see what life would have looked like if she pursued her feelings for Gabrielle so many years prior. 
Starring: Nia Fairweather, Adriana DeMeo, Chris Noth, Otoja Abit, and Chris Trousdale. 
---