Four Hands Dinner at Pelagos Restaurant
When an experienced Michelin chef Arnaud Bignon of Spondi and young Italian chef Luca Piscazzi (a Michelin contender in his own right) join forces, you know that the experience is bound to be a transcendental one. For one evening only, dive into a gastronomic orgy, informed by each chef's personal culinary journey. At Pelagos, Four Seasons Athens, on 11 November.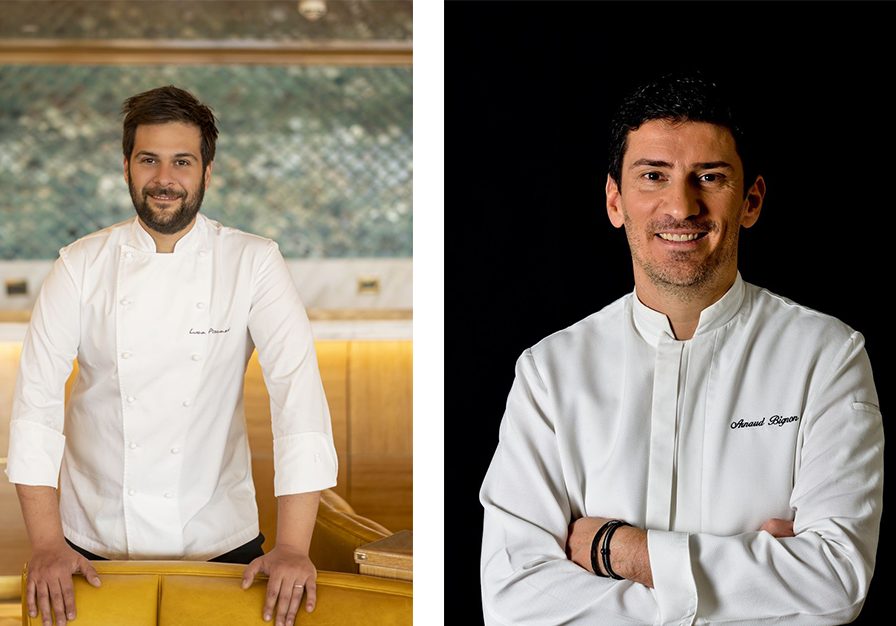 Two of Greece's greatest chefs Arnaud Bignon and Luca Piscazzi create an exquisite meal for the ages.  For one evening only, Arnaud and Luca will welcome guests to Pelagos Athens. Reflecting on their own journeys, each chef will showcase a selection of signature dishes as part of the six-course dinner, interacting with guests throughout the evening.
To book your table, contact our team at +30 21 0890 1190 or pelagos.athens@fourseasons.com.
 6 -course menu
FOIE GRAS (PARFAIT)
smoked eel, soya, sesame
YELLOWTAIL (MI-CUIT)
Wagyu fat & seaweed broccolini, carbonara sauce
PALAMOS PRAWN (BBQ)
Grilled melon, grapefruit, lemongrass
MONKFISH (OSSO BUCCO)
Saffron & clementine risotto
Gremolata, fish seduction
CANARD DE GERARD BURGAUD (SEARED)
Pine nut, beetroot, blueberry
CHOCOLATE (CLOUDES)
chocolate gelato, mandarin, tonka bean
---