Cerdo Negro 1985: Greek-Spanish fusion that really works
Nestled away near the  Gazi train tracks, Elena Panayides discovers Speek (Spanish-Greek) cuisine thanks to urban taverna bar – Cerdo Negro 1985. The eponymous black pig (Iberico pork) features heavily on the menu. Gifted chef Constantine Alexopoulos earned his culinary (pork) chops working alongside the most celebrated names in the world of haute gastronomy. One of the positive fallouts of the pandemic we're discovering, is that creative professionals who got stranded in Greece, decided to risk it and stay on.  We're just grateful and happy that Athens emerges a winner, being indulged by such superlative  talent, audacious enough to push taste frontiers to the max.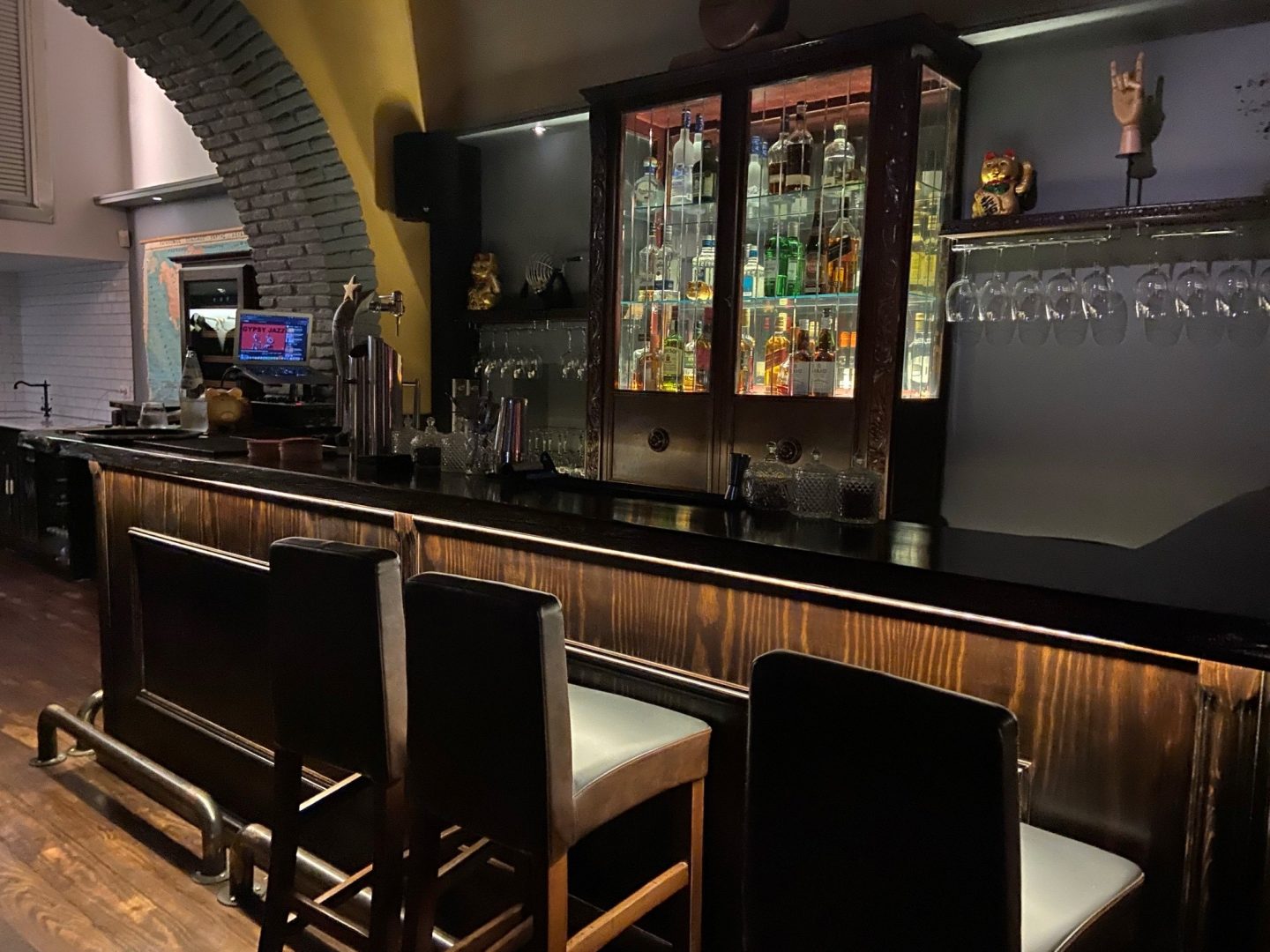 A warm welcome at the door and already you're transported from industrial Gazi to  a hacienda-like vibe with jazz and blues notes wafting on the night air.  The colourful, mosaic floored courtyard and quirky personalised surreal decor, are the dining dream of George and his chef brother Constantine Alexopoulos.
With his stellar experience working alongside Michelin-starred chefs such as Heston Blumenthal in London and Ferran Adria in Barcelona, in some of the best kitchens of the world: Fat Duck and Tickets, Chef Alexopoulos brings gastronomic flair and ingenuity to each and every dish we savoured.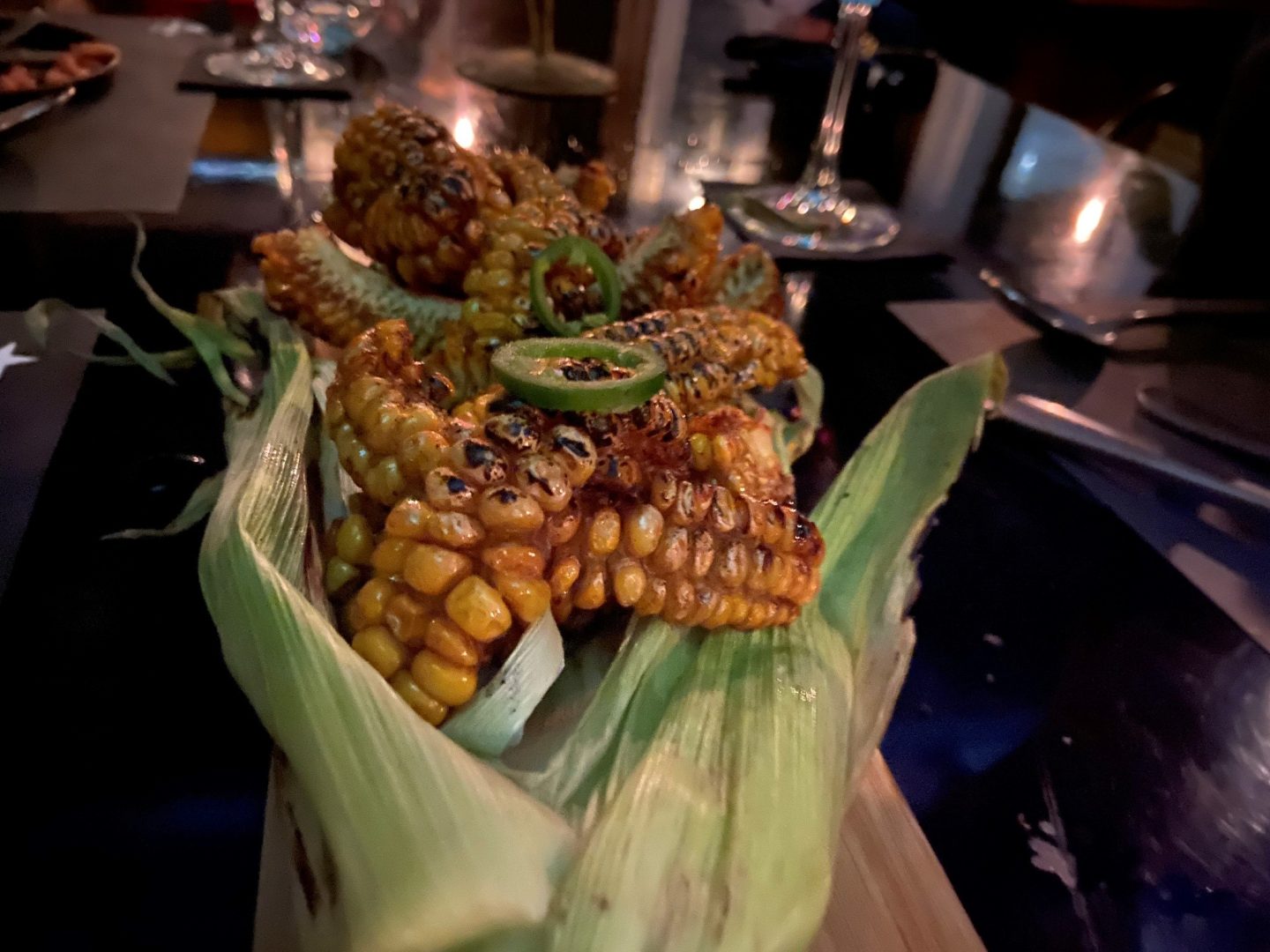 Flavour factor: The Cerdo Negro – Black Pig's sexy corn ribs peppered, smoked and deep fried with pork fat, aleppo pepper emulsion and burnt skin, served with yoghurt and lime bring a whole new life to the golden vegetable.  Under the watchful gaze of the quirky black ceramic pig heads on the walls, the seared T-bone meat cuts melted in our mouths with the smoky caress of the wood burning oven. Accompanied by salty skin on potato wedges, the kilo of medium steak is reason alone to dine at Cedro.
Insider Tip: The Greece meets Spain vibe, and delectable dishes are best accompanied with full bodied red wine or chilled Estrella draught beer. Coming soon, the restaurants very own deli with Spanish delicacies and live music events.
The menu will change seasonally, giving  us plenty more reasons to keep revisiting this gem of a dining destination.
Cedro Negro,  1985, Vitonos 5, Gazi.
Tel: 210.347.0628
---