Dior in Greece
Dior staged its first major runway show at the emblematic Panathenaic stadium, showcasing the creativity of local artisans and signalling the arrival of Athens on the fashion landscape. Words by Sudha Nair-Iliades, fashion illustrations by Diane Alexandre.
The rain gods let Greece bask in the spotlight as they took a brief respite from mid-June thunder showers for Dior's catwalk, at the very venue where nude male athletes took their victory laps 2,300 years ago. The stunning Panathenaic stadium entirely built of Pentelic marble, (fondly referred to as Kallimarmaro or 'beautiful marble' by Athenians) was the setting that Dior's Creative Director Maria-Grazia Chiuri chose for her blockbuster catwalk. The 4th-century iconic monument in the Greek capital bridges sport and culture, emblematic of antiquity and contemporary
youth. The stadium, buried for centuries and restored in the latter half of the 19th century to host the first modern Olympics, was highly symbolic for Chiuri, for its allegory to the
body and freedom of movement she so cherishes, but also through the motifs that inform Dior's sportswear collection.
This wasn't Dior's first visit to Athens. For a photo shoot for Paris Match by celebrated photographer Jean-Pierre Pedrazzini, Christian Dior posed models in sculptural ball gowns against the graceful Caryatids at the Acropolis, echoing the parallels between constructed forms and ancient architecture. Acutely aware that a global brand using an ancient Greek monument as a mere stage prop could be provocative, Chiuri engaged in an artistic dialogue with the local fashion community. As opposed to merely drawing inspiration from the locale, Chiuri collaborated extensively with Greek artisans and craftspersons to work on the collection.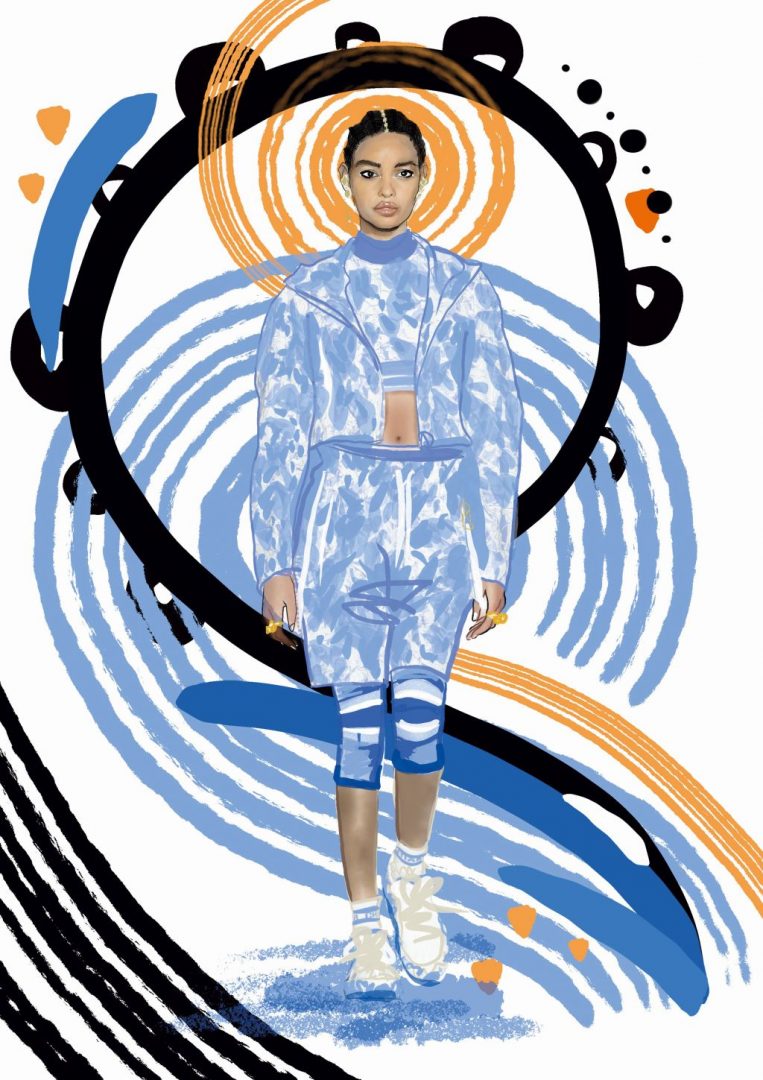 She described the synergy as a "tribute to the idea of community and a celebration of cultural exchanges" In a post-pandemic world, a live event like a catwalk is even more of a celebration that
brings to fashion the visibility it deserves, and also serves as a powerful agent of change. As an influential lever for generating attention and prestige, and by lending it a voice in wider
conversations, Dior's choice of Athens as its catwalk venue, couldn't have come at a better time for Greece whose economic recovery after years of financial crisis, was tested again by the pandemic.
At the Dior 22 Cruise collection, Grecian grace and fluidity were in ample evidence along the 1,650 foot-long catwalk. Chiuri's revisited peplos, gossamer chiffons and sheer goddess dresses were paired with chunky sneakers and sports socks – an allusion to Greece's ancient heritage as well as an embodiment of the contemporary woman who favours freedom, movement, creativity and
post-lockdown dress codes.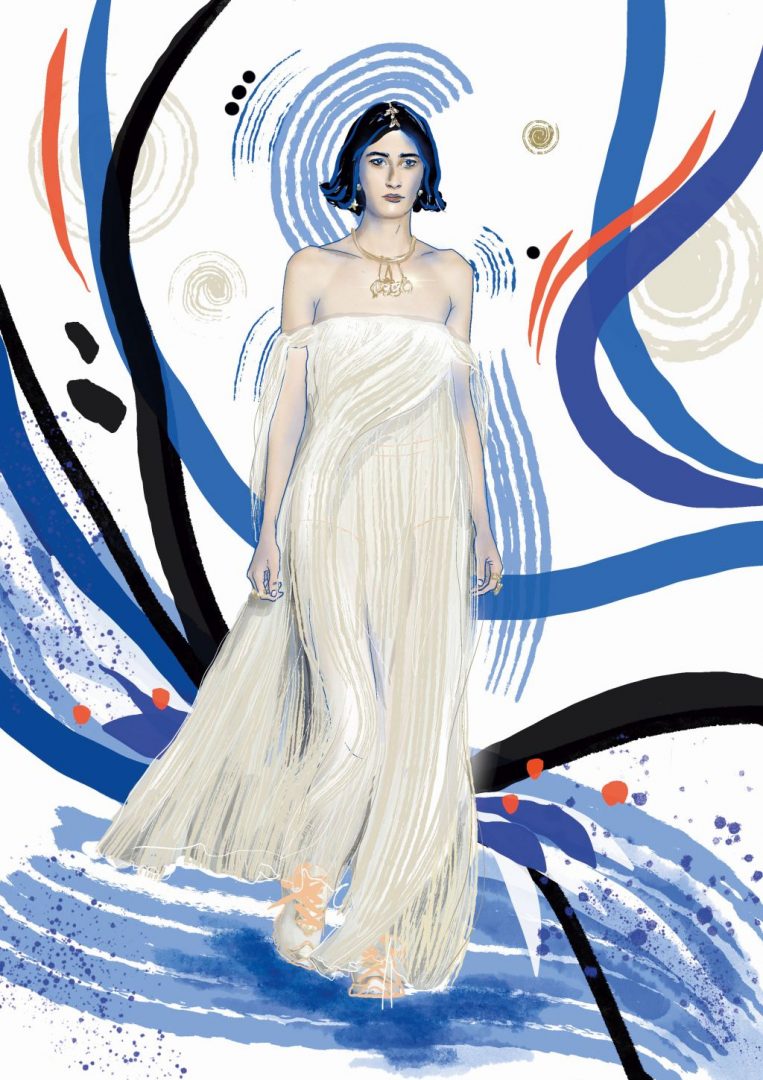 But beyond the symbolism, the collection also reflected the research that had gone into its realization. Chiuri made several trips between Paris and Athens, re-reading Greek classics and taking a crash course in Greek history and living traditions. From the treasures of Akrotiri in Santorini to the Temple of Knossos in Crete, through to the Temple of Delphi, Chiuri sought to weave
in cultural references without succumbing to clichés. The collection also showcased the work of Greek fashion talent, providing them with a global platform to promote their ancient
techniques and employment to keep their traditions alive. From silk-weaving and jacquard embroidery typical of Soufli to Atelier Tsalavoutas' iconic fishermen's caps worn by Hydriots, to passementerie techniques from the Peloponnese, the show promoted traditions tied to places. The collection also makes references to Surrealist pioneer Giorgio de Chirico's special relation to Greece and to legendary gallery owner Alexander Iolas' incredible collection of ancient vases depicting the intertwined bodies of wrestlers – cleverly reproduced by Dior artist Pietro Ruffo and
camouflaged on the sportswear pieces.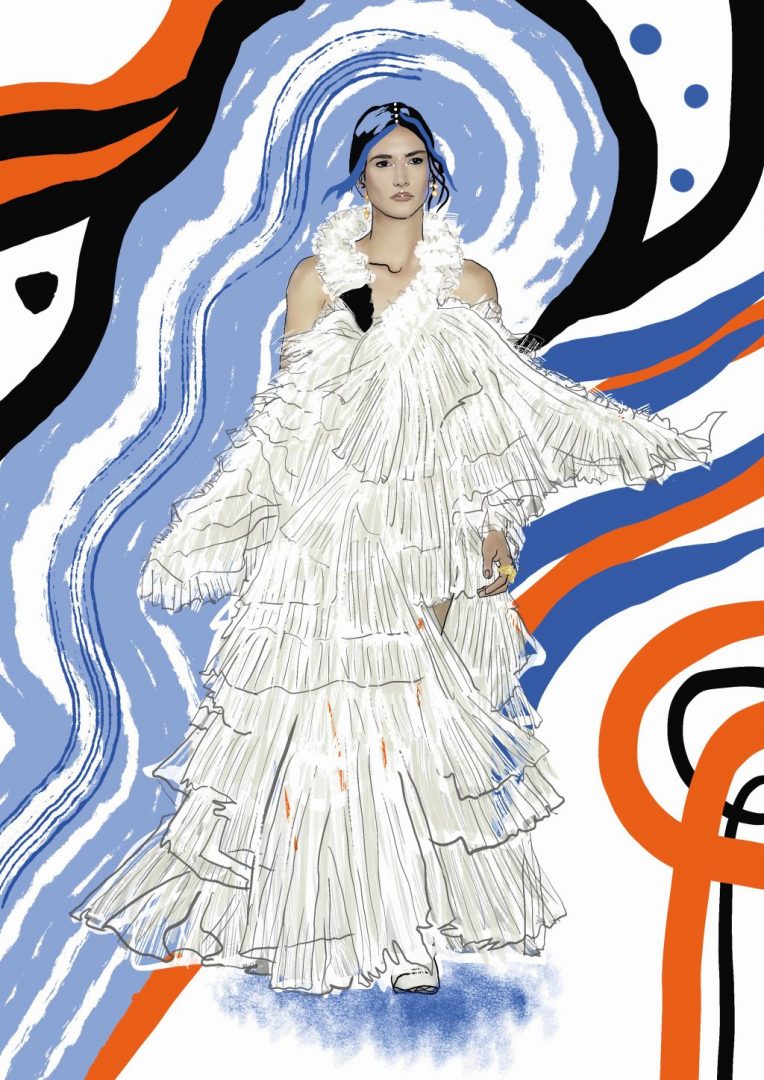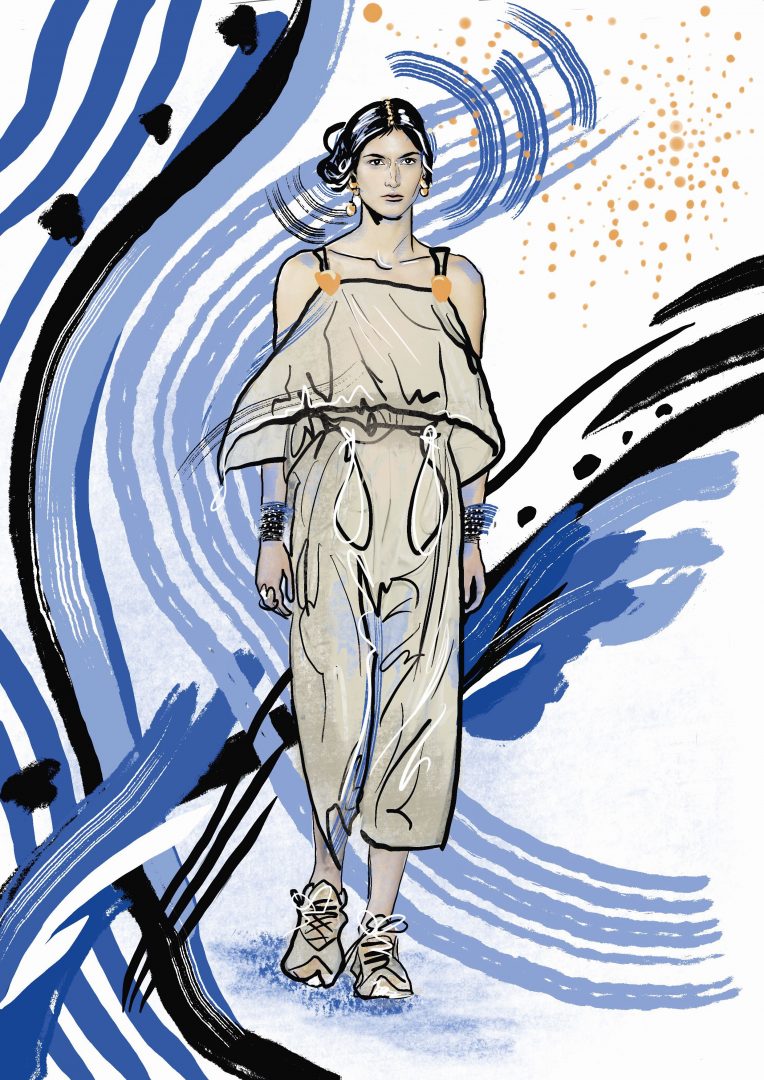 It was LA-based Greek musician Ioanna Gika who had already collaborated with Dior for the 2018 Cruise Show, whose hauntingly rich voice moved the guests at the ancient stadium with tingling emotion as she performed at the finale. Her structured Arachne dress, boldly symbolizing an enduring female figure from Greek lore, was fitting for a modern-day heroine. The guest list at Dior's catwalk show was capped at 400. The Greek President was present as were international buyers, fashion journalists and an impressive line-up ofcelebrities from the worlds of art, sports and
fashion.
---