Canvassing our City
Yannis Dramis, a born and bred Athenian, re-discovers his native city as he captures Athens' spray-canned facades where nightly, young artists such as "Sonke" vie for recognition, credibility and space on the city's walls.
"I have always liked to walk through decadent parts of the city, places, where 'normalcy', or a sense of order, has slowly started slipping, giving way to abandonment and a feeling of uncivilized chaotic desolation.
Ever since I came back to Athens in late 2012, I discovered that these abandoned neighborhoods, had increased. At the same time, little snatches of street art were sprouting here and there, conquering the desolate urban landscape.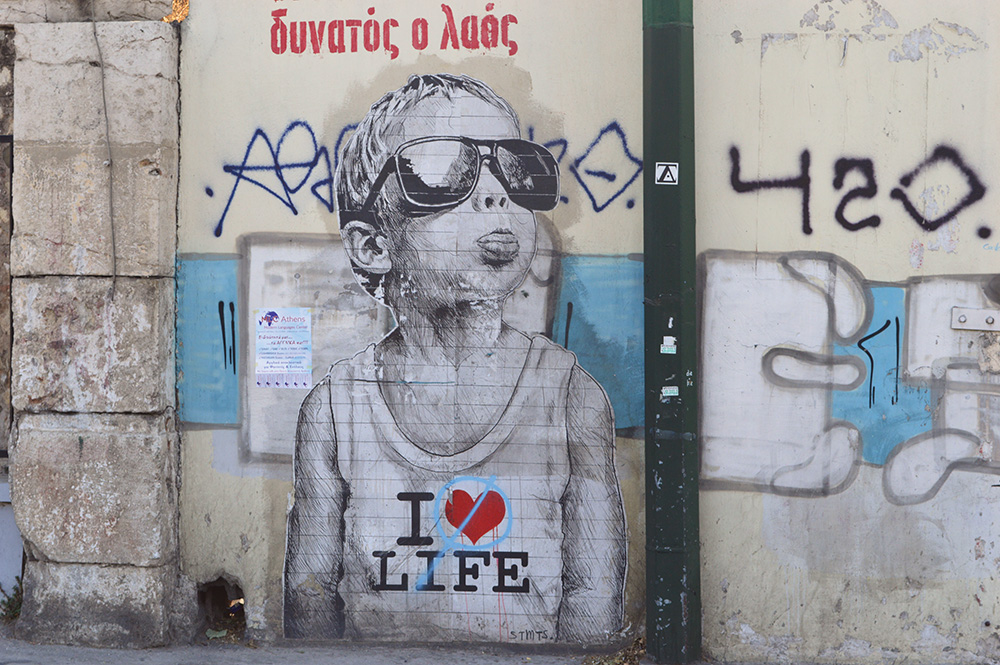 It is as if the retreat of order was somehow sensed by some unseen swarm of shadowy spirits coming out at night to claim with their mist of colour, the empty canvas of retreating 'civilization'. Back then, I decided to explore these streets and capture these pieces of transient art before they disappeared altogether.
I walked miles of empty streets at a time, in downtown Athens, but also in the suburbs. I'm very fascinated by, rather addicted to, Sonke's street art.
Spurred by the economic crisis, Athens' street art culture is vibrantly starting to shape up to an artistic form with a distinct set of characteristics, struggling to express the anxieties of the Athenian youth." – Yannis Gramis
As for the enigmatic Sonke, (aka Alekos Skoutariotis), whose gothic, almost fairytale-like creations lend a romantic melancholy to our city, he recently had this to say of his urban etchings: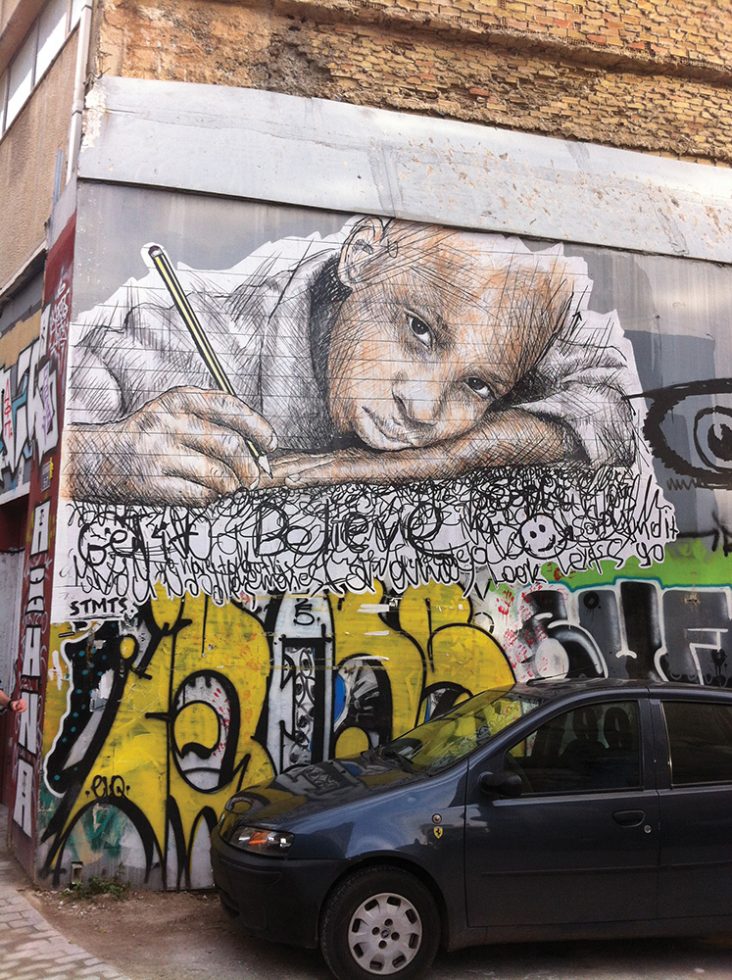 'It is impulsive. I go out and I simply draw. Mostly sad women maybe because I'm kind of sad myself. Maybe most of the people here (in Athens) are sad – beneath their smiley faces on Saturday nights.
I first started in 1995 while studying in school. Later on, about 1998, I started drawing outside my neighbourhood mostly on the railway and in avenues around Marousi.
I never plan projects. For now, I am designing tattoos. I went to jail 2 days for graffiti once. This is where I learned how to tattoo!'
---