Behind-the-scenes at Varoulko Seaside with Trip to Greece
Michael Winterbottom's Trip to Greece launches this week at cinemas across Greece. The comedic-culinary travelogue featuring Steve Coogan and Rob Brydon will draw you in with their singular brand of wit, with pit-stops at Greece's fave gourmet destinations.  Behind-the-scenes shots with Chef Lefteris Lazarou and his team at Varoulko Seaside in Mikrolimano.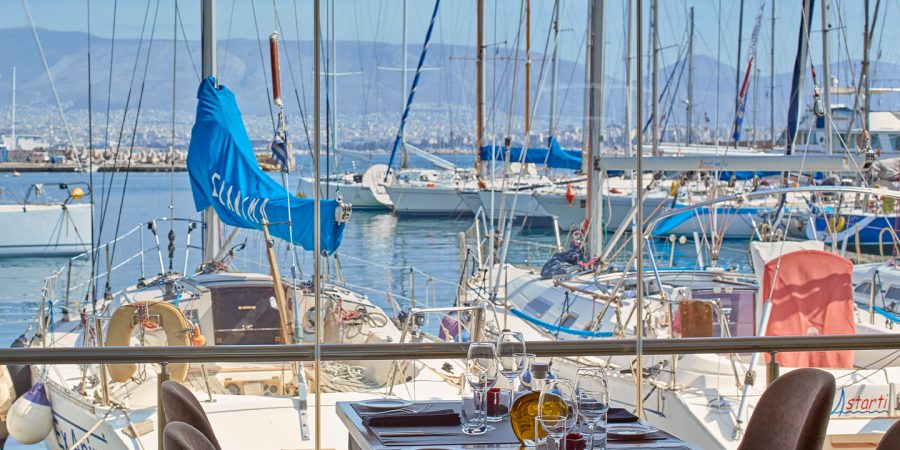 If you've enjoyed Steve and Rob's company (or should we be saying Coogan and Brydon) for long enough to refer to them exclusively by their first names, you will want to follow them through their six-day trip across Greece, in the final instalment of the Trip series.  There's much singing and banter, plate loads of food, behind-the-scenes kitchen shots and some serious eye candy – the sparkling Aegean glinting in the sun.
The Trip To Greece, while mostly very laugh out loud funny, is also more sombre than the prior instalments. Follow the duo in the footsteps of Odysseus as they sing Gregorian chants, eat at numerous enticing-looking island restaurants, get philosophical, generally with the azure sea twinkling behind them. The movie opens with Brydon recollecting how Lord Byron's proudest achievement was swimming the Hellespont strait, near where Ancient Troy was.
In Athens, Michael Winterbottom chose to film at the iconic Varoulko restaurant in Mikrolimano. For the film shoot, Michelin Chef Lefteris Lazarou cooks up a gourmet feast in between takes: The menu includes an Athenian salad with ginger and lime pickles, shrimps in wine sauce with garlic and parsley, red mullet tartar, sweet peppers, raisins and fish roe, steamed mussels with garlic and wine, barley with shrimps, wine, boukovo and aged gruyere. And of course, there is Lazarou's signature deconstructed smoking baklava with orange cream.
The film airs at summer cinemas throughout July.
---