Athens gets a new temple of design
If Piraeus was a blur of a stopover on your way to the islands, it now promises to be the hottest new design destination for the art-lusty. Carwan Gallery, a leading international contemporary design gallery, with a focus on promoting and producing cutting-edge collectible design, launches in Piraeus in September 2020. With Carwan, Nicolas Bellavance-Lecompte and Quentin Moyse are all set to transform the gritty port district and Polideukous street into the city's coolest gallery mile, predicts Sudha Nair-Iliades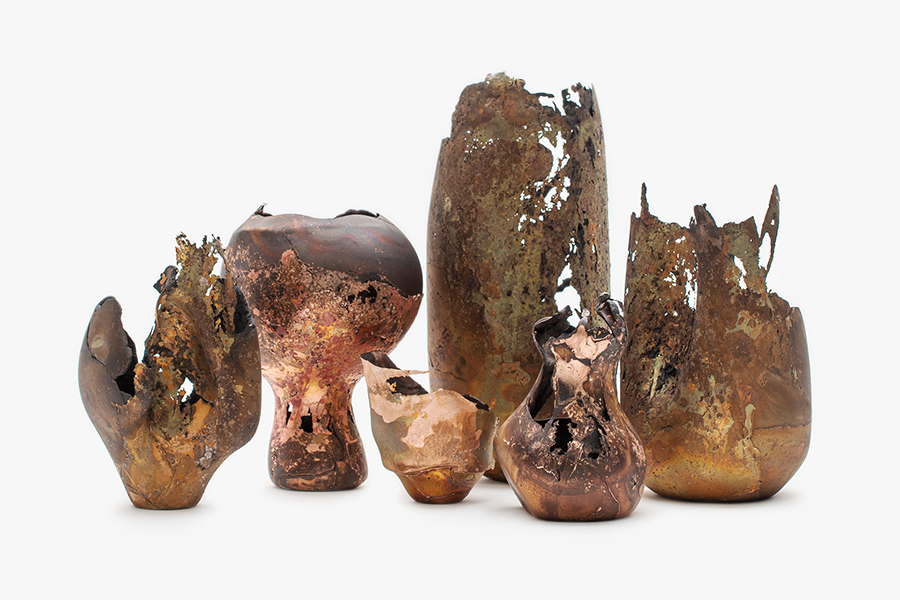 When Nicolas Bellavance-Lecompte and Quentin Moyse planned to move their 10-year old contemporary design gallery from Clemenceau in Beirut's busy port district, it was long before the tragic explosion that ripped through Lebanon's social fabric. The duo had chosen Piraeus as their base in Athens because of the similarities both the port-cities shared. Quentin Moyse adds, "Greece has a very similar DNA to Lebanon." For a lot of Lebanese businesses and families who have now adopted Greece as their new home, it is a factor that has made the transition somewhat less painful. But for Carwan, it was also a way to tap into a yet unsaturated local design market, using Greece as a base to expand into Europe.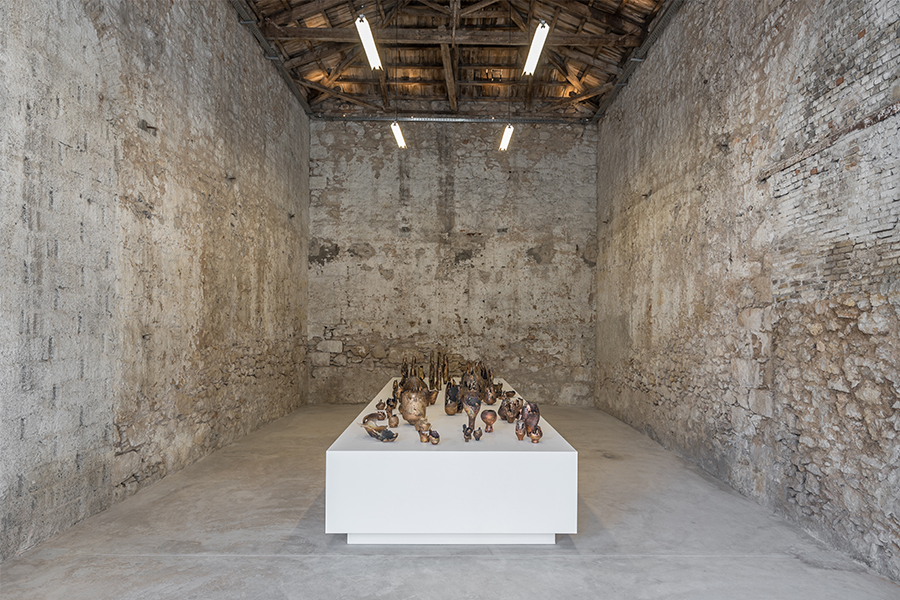 "We left Beirut with a very developed design scene. We've showcased extremely talented Middle Eastern and international designers, we've taken their designs around the world to all the leading design salons from The Armory Show to Art Basel and Milan Design Week. With Carwan in Greece, we hope to transform the design scene here. We'll be showcasing 6 Greek designers in 2021. Athens will be the new design destination for Europe."
Carwan Gallery launches with the uber-talented, Canadian multidisciplinary artist Omer Arbel, who masterfully manipulates copper and glass to create 70 unique, hand-crafted pieces that evoke a sense of timelessness. Only fitting, given the gallery's own storied history and Piraeus' glorious legacy as an ancient port-city. Placed on a stark white pedestal,under the gallery's exposed, vaulted ceiling,  the resilience and fragility of the pieces are put into even shaper focus.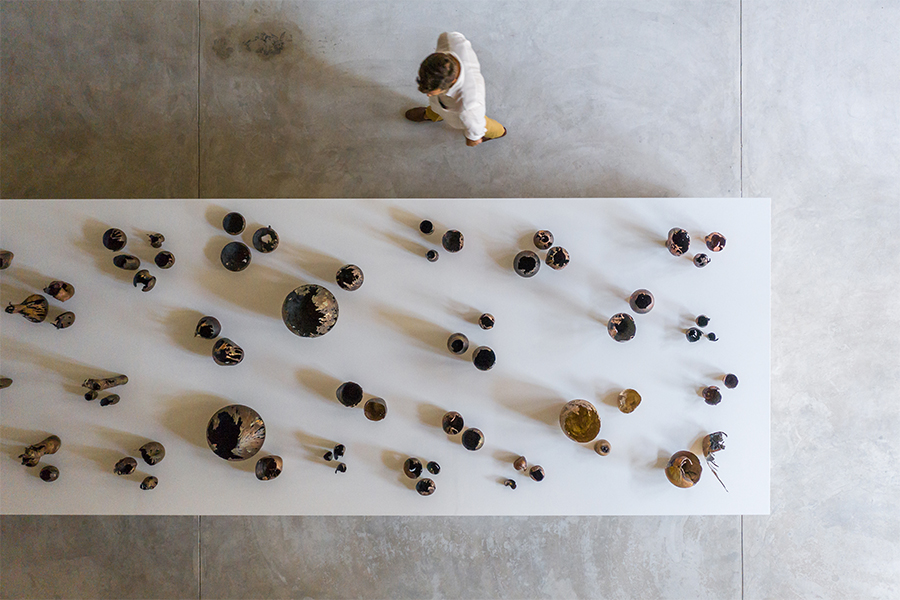 Moyse stresses that Carwan is not an art gallery but a collectible design gallery. "We showcase limited editions of furniture, lighting and objets d'art. Our collectors also happen to collect art. And, of course, art collectors also tend to gravitate towards design."
For Nicolas Bellavance-Lecompte and Quentin Moyse, both architects and creative entrepreneurs, Carwan is all about 'drawing attention to the region's most compelling contemporary material culture.'  The gallery has been invited to showcase its exhibitions at the most important art and design fairs in Dubai, Basel, London, New York and Miami, and has curated design exhibitions at numerous museums and art centers. Thanks to its highly successful and critically acclaimed work, Carwan is considered a key player amongst the most important contemporary design galleries in the world.
The gallery is open daily until 10 pm and Omer Arbel's exhibition runs until November 7
Carwan Gallery, Polidefkous 39, Athens, Tel: +30.210.411.4536, carwangallery.com
Opening hours: From Wednesday to Friday, 2:00 PM – 10:00 PM
Saturdays, 10:00 AM – 10:00 PM
---