A gourmet destination for Olive Oil lovers
A cava dedicated to premium olive oils in the heart of Kolonaki! In a bid to help customers discern different varieties and to help them pair the right kind of olive oil with the right kind of food, Areti Sougari's Maison d'Olive is a destination on every gourmet's bucket list.
With a range of 130 award-winning olive oils that have consistently been awarded in international competitions. Areti Sougari, whose the brainchild Maison d'Olive is, encourages customers  to learn more about the different Greek terroirs and Greek varieties. She adds, " Our focus is on award-winning Greek olive oils but we also display Croatian, Tunisian, Spanish, French, Portuguese and Italian olive oils as well."
You can actually sample your olive oil before buying it. Expect frequent olive oil tastings and food pairing sessions to hone your palate and your basic knowledge of Greece's liquid gold. Maison d'Olives also boasts a comprehensive array of Greek olives, a variety of Greek fine foods and produce sourced from small producers,  as well as a well-stocked cava for Greek wines and spirits, but the star here is unmistakably olive oil.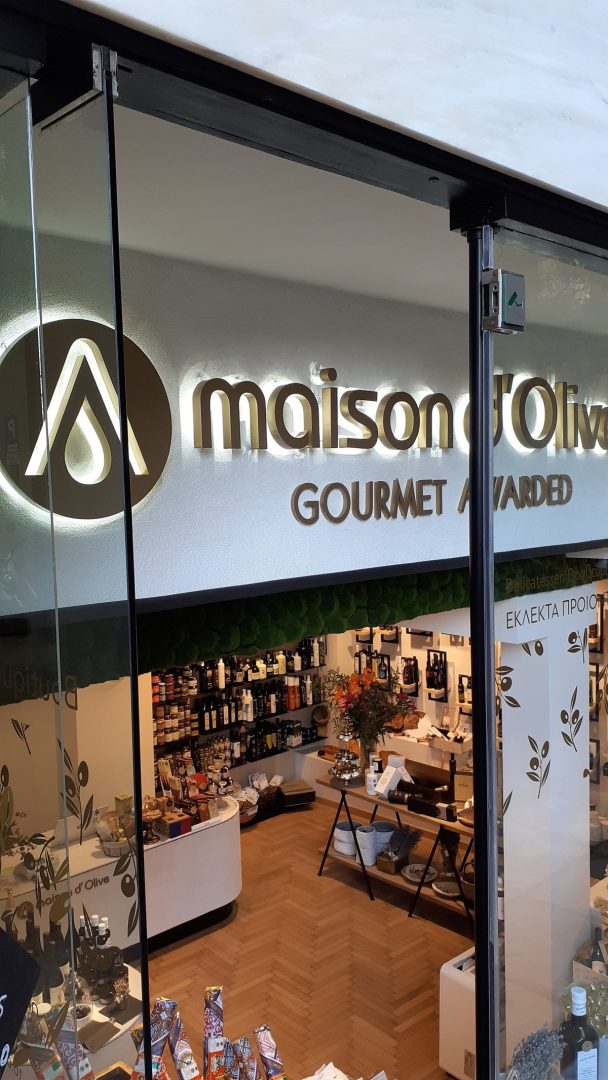 Info: Call or email to book an olive oil tasting session. 30 euros per person for a 30 minute session. Maximum of 8 persons per session. Olive Oil pairing sessions last for 90 minutes and are priced at 50 euros per person.
Maison d'Olive, Xanthippou 7-9, Kolonaki. Tel: 211 7353912
---