Athens claims 6 Michelin restaurants and 3 Bib Gourmands to emerge as a gastronomic destination
Athens may not boast as many Michelin star restaurants as Tokyo or Paris, but it is fast acquiring a reputation as a gourmet destination.  At a time when Greek restauranteurs have been tested in more ways than one, the 2021 Michelin Awards offer a glimmer of hope.
Spondi
If any more proof were needed that Greece's gastronomic scene is smoking hot right now, look no further than Spondi and Arnaud Bignon's return to Athens after a stint at London's The Greenhouse restaurant. The award-winning French chef headed up The Greenhouse for six years during which time the Mayfair restaurant earned its second Michelin star. Now back to captain the Trestelis Group's elite eateries that include his old stomping ground Spondi and Hytra. Bignon can also lay claim to being one of the youngest ever chefs to earn twin Michelin stars at the age of just 32 while at the helm of Spondi. Along with Chef Angelos Lantos, Spondi has created a culinary marvel in an unpretentious corner of Athens. Bignon and Lantos craft menus that stand apart from others in the city, their food is creative, clever and technically stunning without being obnoxious. There is an elegant courtyard for warm nights, and the interior is surrounded by stone walls with smart lighting. The menu is a blend of French and Mediterennean cuisine conjured up seasonally by the two master chefs.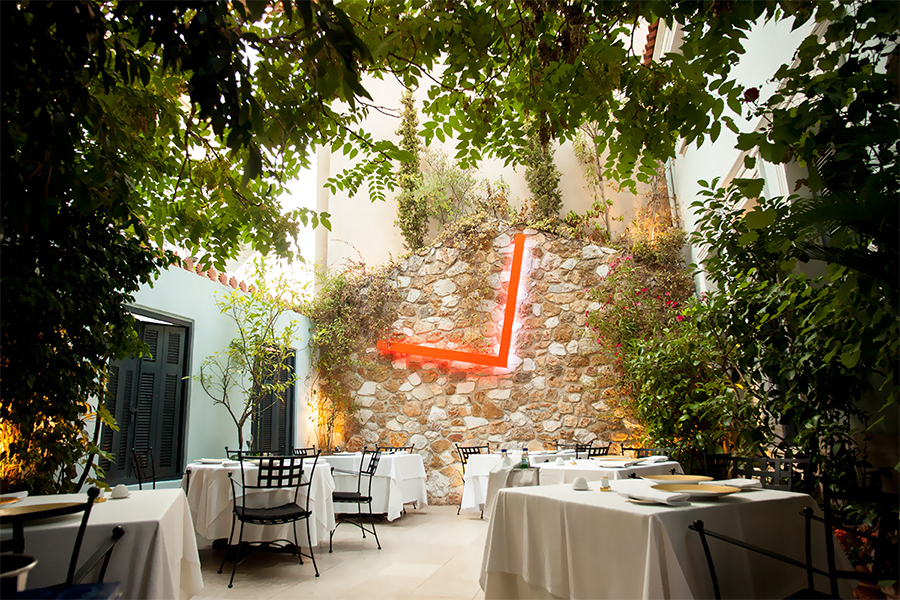 Hytra
In the spectacular Onassis Cultural Centre, the Michelin-starred Hytra is the spot for gastronomic Greek delights. In the summer, dine al fresco on the 7th floor, for show-stopping views of an illuminated Athens. Executive Chef Tassos Mantis, who has helmed the kitchen here since 2014, has created a fine dining and bistro menu that ingeniously serves up haute cuisine infused with Greek flavours. All-time classics like 'spanakorizo' (spinach with rice) are deconstructed with artistic flair. If you're feeling bold (and have taken a taxi!) opt for the wine pairing degustation menu.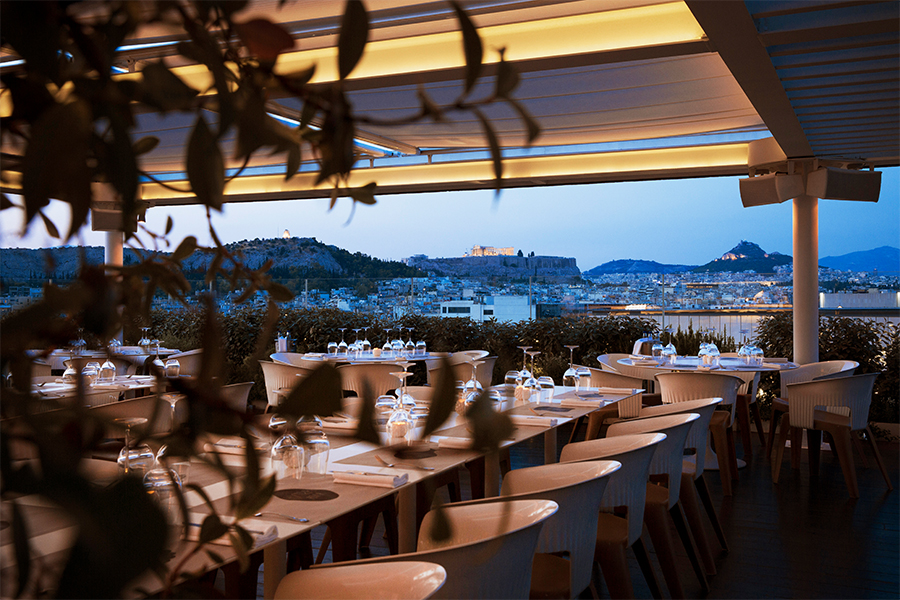 Botrini's
Ettore Botrini, the Michelin-starred masterchef and colourful TV persona after whom his restaurant in Halandri is named, retains his Michelin star for his "embellished and outstanding creations, his inventive combinations and high technique". His style and sensibilities are inspired by his personal memories of Corfu, Italy and the Ionian Islands.
Varoulko Seaside
Varoulko Seaside remains a bastion for intuitive gourmets where Chef Lefteris Lazarou continues to create meals that unlock a complex spectrum of tastes by inventively crafting visually stunning, technically astute dishes. Almost anyone who has made it in Greece's culinary renaissance over the past ten years has trained under Lazarou. Just the setting at Mikrolimano that marries Greece's rich maritime history with its vibrant fishing community, reflects in the restaurant's sensual menu. It is one that restores, challenges and enriches.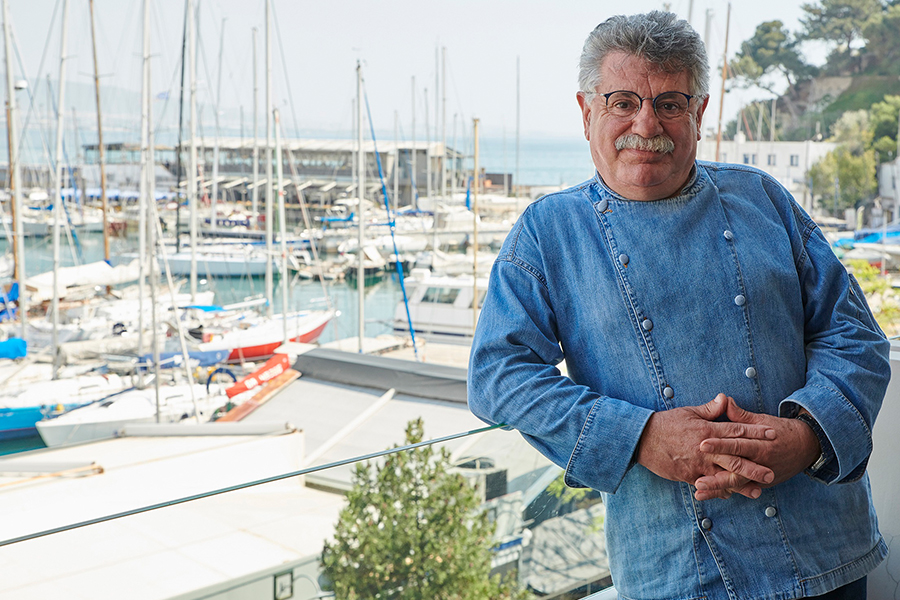 CTC Resto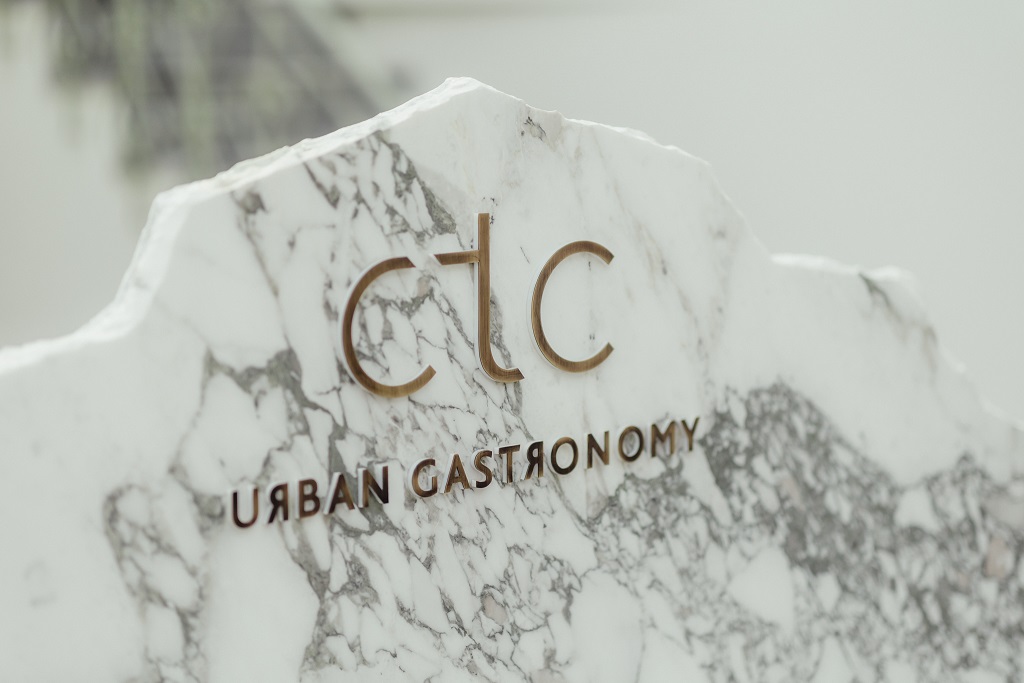 Alex Tsitsonis moves his restaurant to a stunning new location in Kerameikos that now comes with a rather stylish outdoor dining space that's a real hit in the  summer. The experienced chef and his enthusiastic team guide you on an 11 course 'Voyage' which takes in Greece's culinary history and blends bold flavours with subtle innovation and originality.
Pelagos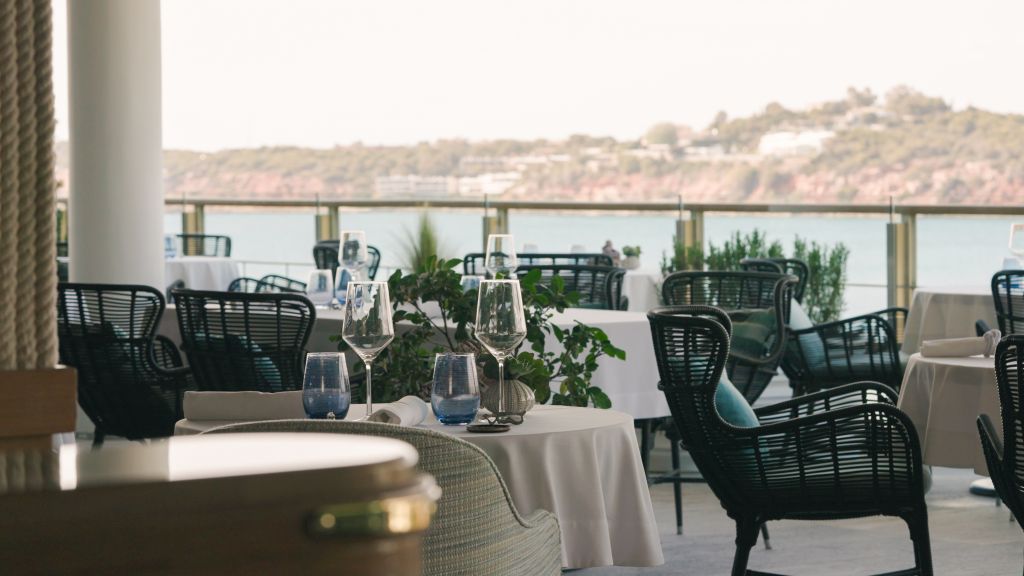 Chef Luca Piscazzi's Pelagos at the Four Seasons is a fitting name for this hotel restaurant considering its lovely sea views, its 1930s ocean liner styling and its seafood focus. The cuisine here is as dramatic as the plating and the stellar views, blending refined French techniques with prime Mediterranean ingredients and is characterised by creativity, sophistication and bold yet harmonious flavours.
---
The Bib Gourmand is Michelin's distinction for good quality and good value food, which has proven to be very popular among readers of the Guide.
Cerdo Negro: Two brothers have combined their Greek heritage with a passion for Spanish cuisine at this small taverna in an up-and-coming area. The music is turned up loud, the cheery brothers are wonderful hosts, and the great value, generously portioned dishes, most cooked over a wood fire, burst with flavour.
Oikeio: A sweet little restaurant in a chic neighbourhood, with tables on two different levels, as well as outside. The décor is traditional and the place has a warm, cosy feel. Menus offer great value family-style dishes made with fresh ingredients and feature the likes of sardines, moussaka and octopus in vinegar.
Nolan: The young chef of this contemporary bistro was born to a Greek father and a Japanese mother, and his cooking fuses influences from both countries with classical French elements. The interesting, colourful dishes are not only great value but also great for sharing – it is a dilemma choosing what to have!
Spondi: Pirronos 5, Athina.Tel: +30.210.756.4021
Hytra: Leof. Andrea Siggrou 107-109, Athina. Tel: 210.331.6767
Botrini's: Vasileos Georgiou Defterou 24, Halandri Athens. Tel: +30.210.685.7323
Varoulko Seaside: Akti Koumoundourou 52. Tel: 210.522.8400
CTC Resto: 15 Plataion Str. , Athens,  210 722 8812
Cerdo Negro 1985: 5 Vitonos Str., Athens, 210 347 0628
Pelagos: 40 Apollonos Str, Four Seasons Astir,  2 10 890 1192
---