7 of the best sushi restaurants in Athens
Finding a good  sushi in the Greek capital has historically not been as simple as you might expect. But in Athens today, all that has changed. In part due to Japanese itamaes displaying their skills, but also thanks to our homegrown sushi chefs, many of whom have travelled to Japan to study the art of sushi. And it is an art – not one that everyone can master. Here's where to find the best sushi in Athens
Sushimou
If you close your eyes while bringing chopsticks to taste buds at Sushimou, you could believe you were in Japan. This is an authentic, intimate, and playful experience. The restaurant has space for only 12 diners and the service is omakase, meaning sushi chef Antonis Drakoularakos decides what to serve you, and when. Of course, chef always knows best – especially when, like Drakoularakos – they've learnt the art of sushi in Tokyo. The result is a discovery of the day's best catch; and be it sea bass or salmon, cuttlefish or crayfish, you're guaranteed the freshest of flavours. Sushimou is as close as you can come to a Japanese sushi and sashimi experience without leaving Greece. Be sure to book well in advance.
Matsuhisa Athens
Nobu Matsuhisa needs no introduction. Indeed, neither does the iconic Four Seasons hotel brand. Fuse the two – Matsuhisa Athens and the Four Seasons Astir Palace Athens – as we have accomplished on our dazzling riviera, and something special is born. The refined, chic atmosphere here is matched only by the dishes served. Expect Nobu favourites including the Black Cod and King Crab, but also feast your eyes – and your belly – on the regional specialities: a good place to start is the Seasonal Omakase menu, where the chef will select the freshest local dishes for you. With arguably one of the best sunset views in all of Athens and its surroundings, time your visit well and you're in for a memorable evening.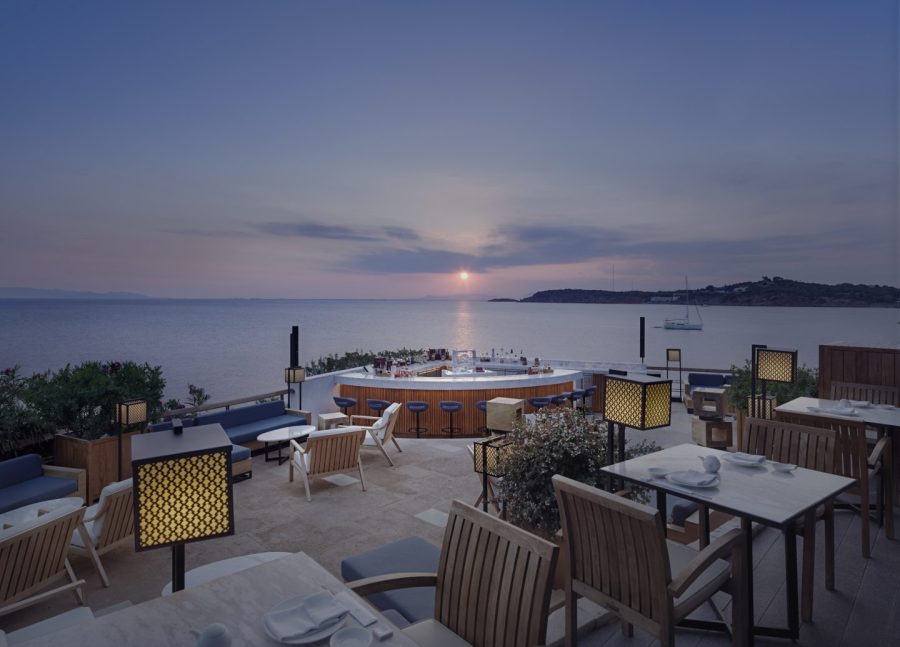 Hachiko
With four restaurant openings in five years (and a fifth to open soon), it's clear that Hachiko is doing something right. The best news for Athenians is that no matter where you are in the city you'll find an easy-to-reach outlet: three of the four restaurants are right here in our capital. Scattered across the centre as well as the northern and southern suburbs, you'll find them in Psychiko, Kifisia, and Glyfada. The fourth is in Mykonos. If you believe the age-old adage that we eat with our eyes, then Hachiko is on to a winner. Expect colour pops and floral decoration to satisfy the eyes, as well as your Instagram feed. Oh, and about that fifth restaurant – we have it on good authority that it will open in Santorini during summer 2022.
NYX Rooftop
If ever elegance, style, poise, and sophistication meet, it will be here – at NYX Rooftop. With sweeping views of the Athenian city – yes, the Acropolis included – this of-the-moment restaurant located on the rooftop of the Academias Hotel specialises in Japanese fusion cuisine and creative cocktails. Here beef gyozas stuffed with kimchi and parmesan cream, meet spicy edamame seasoned with oyster sauce. Sea bass ceviche served with passion fruit and tapioca, meet tempura sushi rolls flavoured with jalapeno. That's Italy, China, Mexico and Brazil covered, with plenty left to choose from. While the menu will make you want to indulge, the up-tempo music will make you want to dance – come with an empty stomach, and your party shoes on.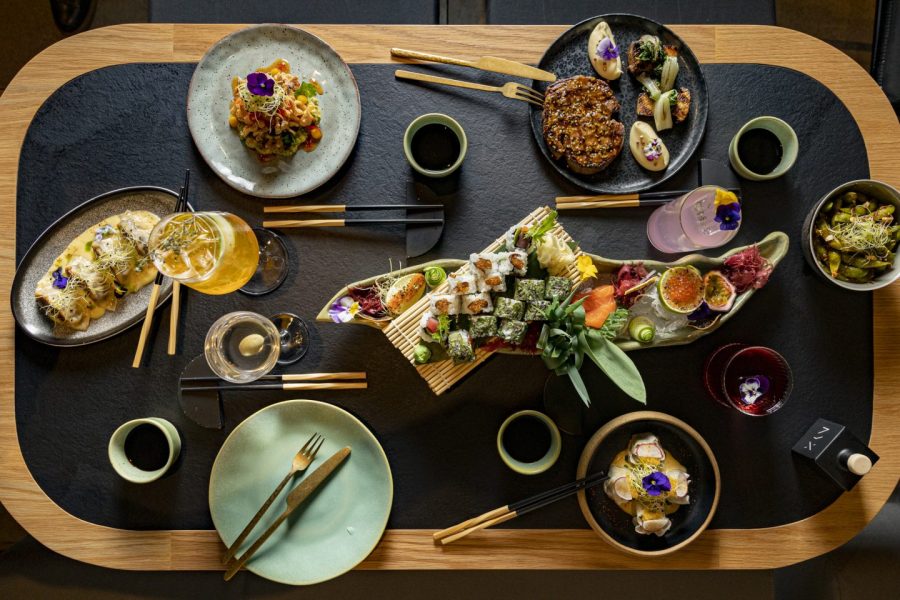 Sakura Sushi and Steaks
Sakura Sushi in Panormou serves up a unique dining experience in more ways than one. First let's delve into the dishes: the Sakura menu is special due to the way in which their sushi is prepared. Chef Yannis Kontotasios trained in Japan, learning the art of edomae and kaiseki style dishes, before bringing his skills back to Greece and serving the artform here. Elsewhere on the Sakura menu you'll find delicious grilled fish and steaks, including options with white or black truffle. The Sakura Sushi restaurant itself is one-of-a-kind in Athens too; with 40 seats scattered across a small dining room, the experience feels part traditional Japanese kitchen, and part like dining in the comfort and familiarity of your own living room. An evening at Sakura Athens is unlike any other the city has to offer.
Tokyo Joe
Tokyo Joe is fast becoming a Greek sushi sensation. In addition to outlets across Athens and its suburbs – Kolonaki, Psychiko, Vouliagmeni, and Glyfada – the sushi chain also boasts restaurants on the islands of Mykonos, Spetses and Crete. The reason for its success is clear: not only does it serve consistently delicious sushi alongside ceviche, bao buns, noodles and more –  but it does so at very reasonable prices. You'll be hard pushed to find better sushi at such accessible prices anywhere else in the city. While we love all of Tokyo Joe's Athens' restaurants, we must give a special mention to the Glyfada branch which – in addition to very tasty and photogenic food – also features a floor to ceiling mural that is very Instagram friendly.
Hasapika at Athens Central Market
Whether you've lived in Athens your entire life, or visited for just a few days, we have no doubt that you've come across the Varvakeios, also known as the Athens Central Market. In the very heart of the city, this public market has been the place for Athenians to visit for fresh meats, fish, herbs, spices, nuts, and more since 1886. But it was only in 2021 that brothers Bakoyannis and Giannis Drivakis opened up a restaurant space selling sushi. Frankly, we're surprised it took this long. The fish, sourced daily from Greek fisherman trawling the waters around Naxos, Paros, Symi, and more is – as expected –  as fresh as fresh can be. The setting, huddled in amongst the meaty market where stallholders butcher their precious stock [side note: don't visit if this makes you uneasy] is something straight out of Barcelona's La Boqueria playbook, yet it is all very Greek: likely thanks to the fresh seafood flavours and taverna style seating.
---