Asia comes to Athens… Finally!
Athens doesn't have a China Town.  It has something called China Town, but don't go expecting glistening rows of Peking ducks or peachy fluffs of dim-sum. What you'll find is cluster of shops selling made in China clothes and maybe a cheap handbag. But that is set to change, declares Phoebe Greenwood. A hive of truly great Asian restaurants is busy growing at the intersection of Voulis and Apollonos, and by November, Athens will be crowned with the city's first Japanese concept store, Ikigai.
There are very few good Asian restaurants in the Greek capital – a disappointment to some, a devastation to others. But fortunately, this sad reality is changing. Just behind Syntagma Square, a hive of truly great Asian restaurants is busy growing. Sushimou [sushi], Nolan [Asian fusion] and Birdman [Japanese pub and grill] are all already bonafide gastronomic establishments. But November, get ready to raise a glass of saké to Ikigai, a specialty Japanese gourmet store.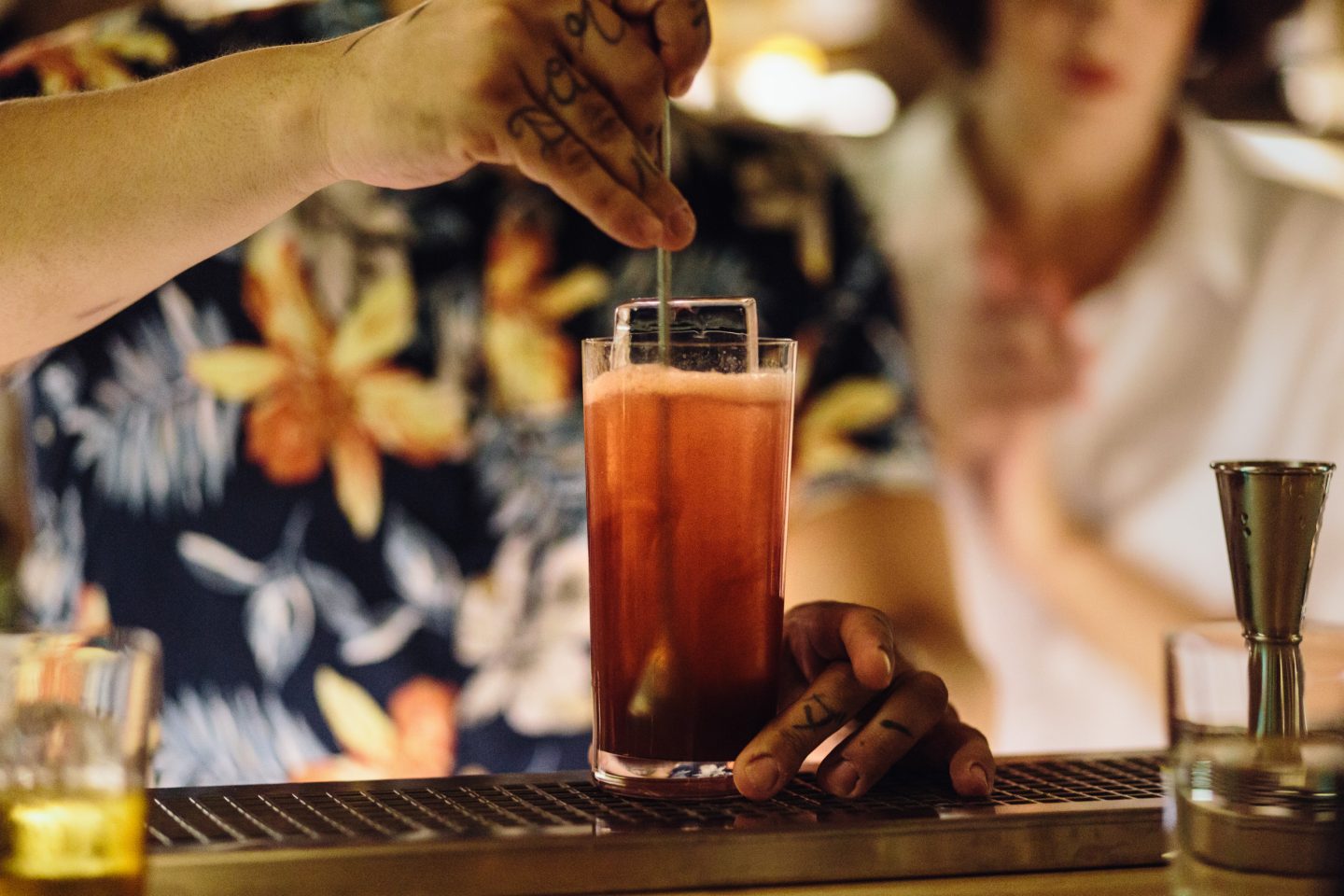 Ikigai is a sister establishment to Birdman, the brainchild of Greek American chef and restauranteur Aris Vezené. The small, wood-crafted space is many things. It's a counter restaurant housing Birdman's takeaway menu, including the notorious Birdman Smash [the best burger in town]. It's a speciality grocer, stocking meticulously sourced liquors, natural wines, cooking utensils, ceramics. It's a butcher. It's also an experiment – nothing quite like this has been done in Athens before.
"It's the first time that something strictly Japanese is being done in Athens and it's a great challenge because it's essentially executed by Greeks, as Birdman was," Vezené tells Athens Insider.
We always joke that Japanese culture is the next closest thing to an alien species.  There's this unique craftsmanship of perfecting everything they set their minds to, and that doesn't always comply with affordable pricing for their end product. I was trying to create something that would be interesting, exciting, educational but also accessible to not only Greeks but actually international travellers and residents.
With Birdman and Ikigai, Vezené is filling a gaping hole in the Greek market. The profound lack of Asian food in the capital might be understood in broad strokes by Greece's lack of historic Asian colonies and the absence of mass migration. But still, for a metropolitan European capital, it feels weird not to be able to find a sushi roll without Philadelphia cheese and mayonnaise.
And Greece does have strong historic ties with Japan through shipping – most Greek ship owners by their boats from Japan. Vezené is half Greek, half American, but has felt a connection to Japan since childhood through his family's shipping roots. As a child, he was awarded a prize by the Japanese ambassador for his self-penned book on Japanese culture. This fascination carried into to his student days in Chicago, when he bonded with Japanese friends through hip-hop and got a Japanese girlfriend. But still, Athens' leading Japanese restauranteur is not actually Japanese.
"It's impossible for me to be Japanese authentically, so Birdman is through my eyes and it's basically pinpointing everything I respect about the culture. I'm not trying to be Japanese, it's my appreciation, my tribute," Vezené says.
But he doesn't like to describe this growing community of high-end Asian restaurants on the fringes of Plaka as Little Asia. It's a typical Athenian neighbourhood, it's not ethnically diverse.
"That's the one thing I'm missing here in Athens, it's what I love about Paris and London, that amalgam of cultures. I need it. For that to happen you need more people to move into Athens from other cultures and make it their home, otherwise there's no authenticity. That's what's needed."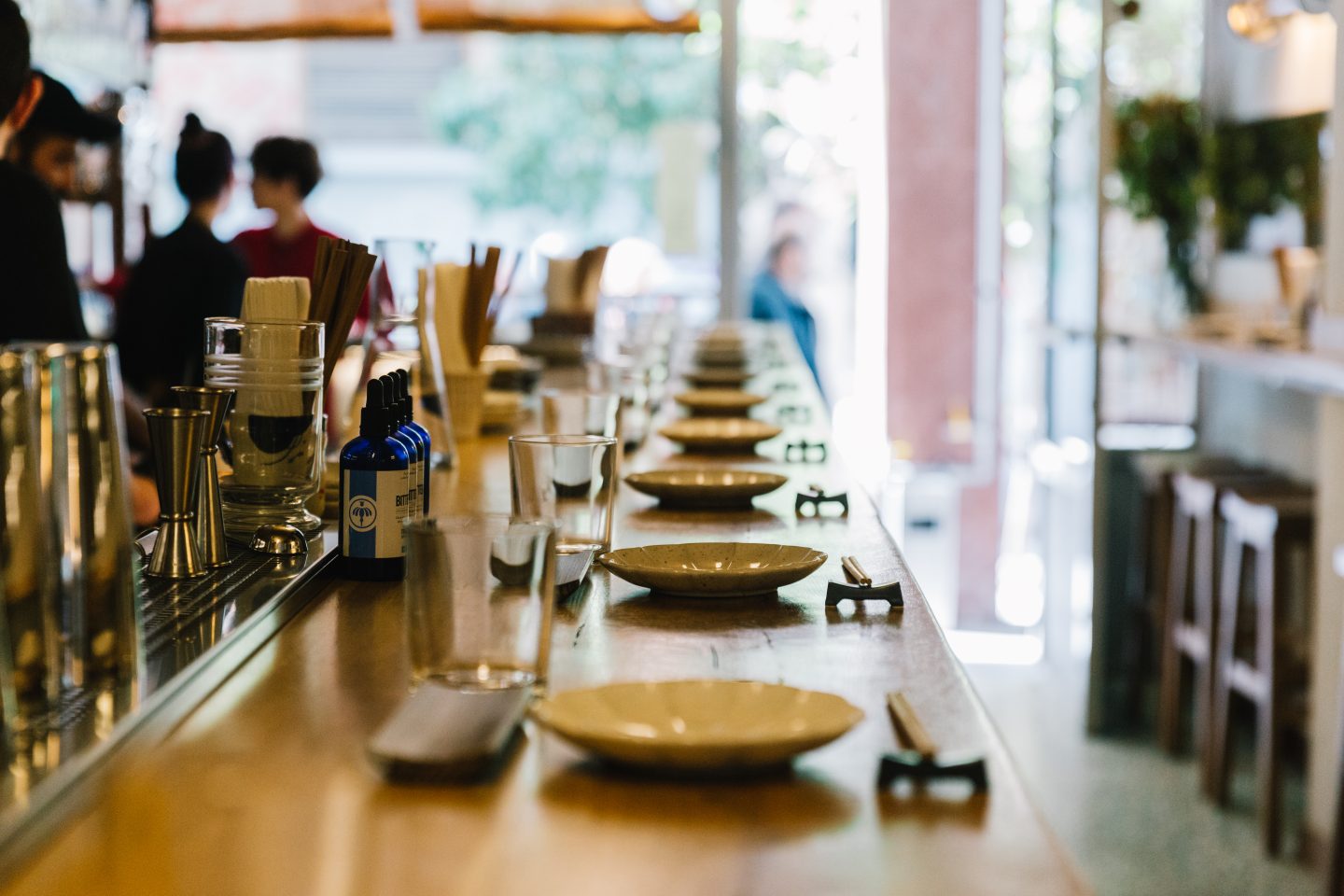 Vezené's craving for diversity is one of the main reasons he's planning to export. There are plans to open Birdman London in the next couple of years. Who knows where the expansion will end.
But for now, Nobu, Haki San take note: the reigning king of Athens' Asian food scene is gunning for you. Foodies take note: not quite Little Asia has arrived in Athens.
Ikigai opens on Skoufou 15 in November 2022. 
---