Where to Eat in Koukaki
Eleni Zoe marks out the new infusion of fashionable foodie haunts and drinking dens that are cropping up in rapidly-evolving Koukaki.
The charming area of Koukaki, sprawled at the feet of the Acropolis, has had many identities over the last century. But none are as cool as its current status as one of the most interesting neighbourhoods in the world (at least according to Airbnb). It's not hard to see why it made the list: As one of the fastest-growing precincts of central Athens, Koukaki has seen an explosion of hip restaurants, bars and boutiques, attracting a young crowd of students, creatives and Instagrammers, all the while retaining the warmth and intimacy of 1960s Athens.
Noticeably, in the last few years, a quiet foodie revolution has taken place. There are so many places worth visiting, it's hard to pick the handful that stand out. Consider this your starting point:
Meerkat Cocktail Safari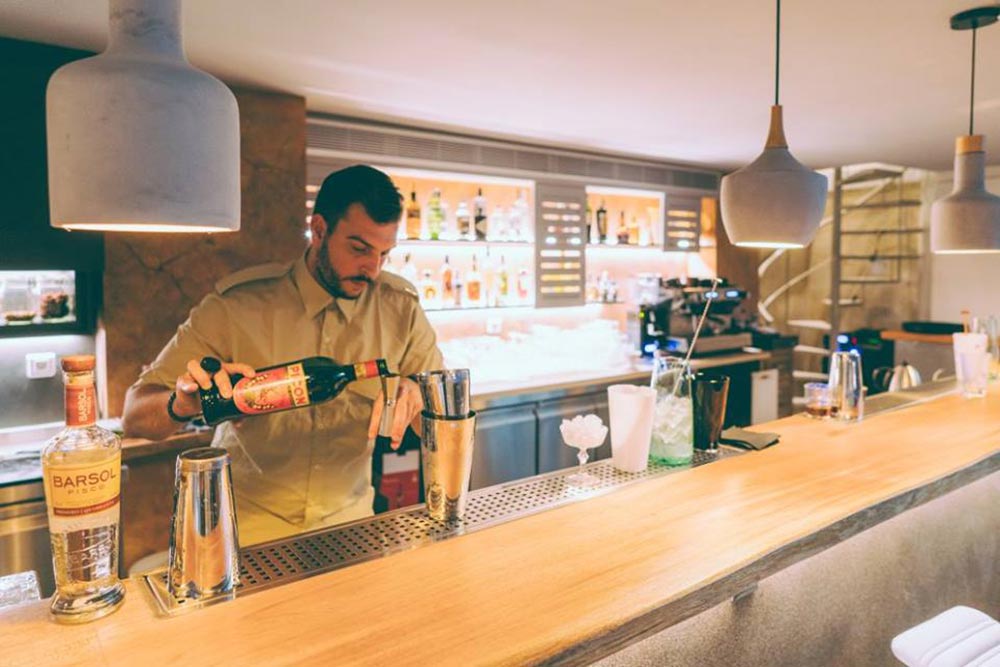 "It's gonna take a lot to drag me away from you," sang Toto. Hum the same tune (and bless the rains down in Africa) at Meerkat Cocktail Safari.
The creation of seasoned French mixologist Romaine Krot, Meerkat stands out from a crowded bar-scene for many reasons. There's the African-inspired design complete with bar staff in full safari gear; there's the way they press fresh fruit daily for syrups used in their delightful cocktails; and of course, the strict no smoking policy.
As for bar bites, the team has issued a "toast-only" policy. Forget what you think you know about the humble Greek toast –their version is as gourmet as it gets.
Vizantiou 7, tel:  +30 213.045.3390
Kalamaki Bar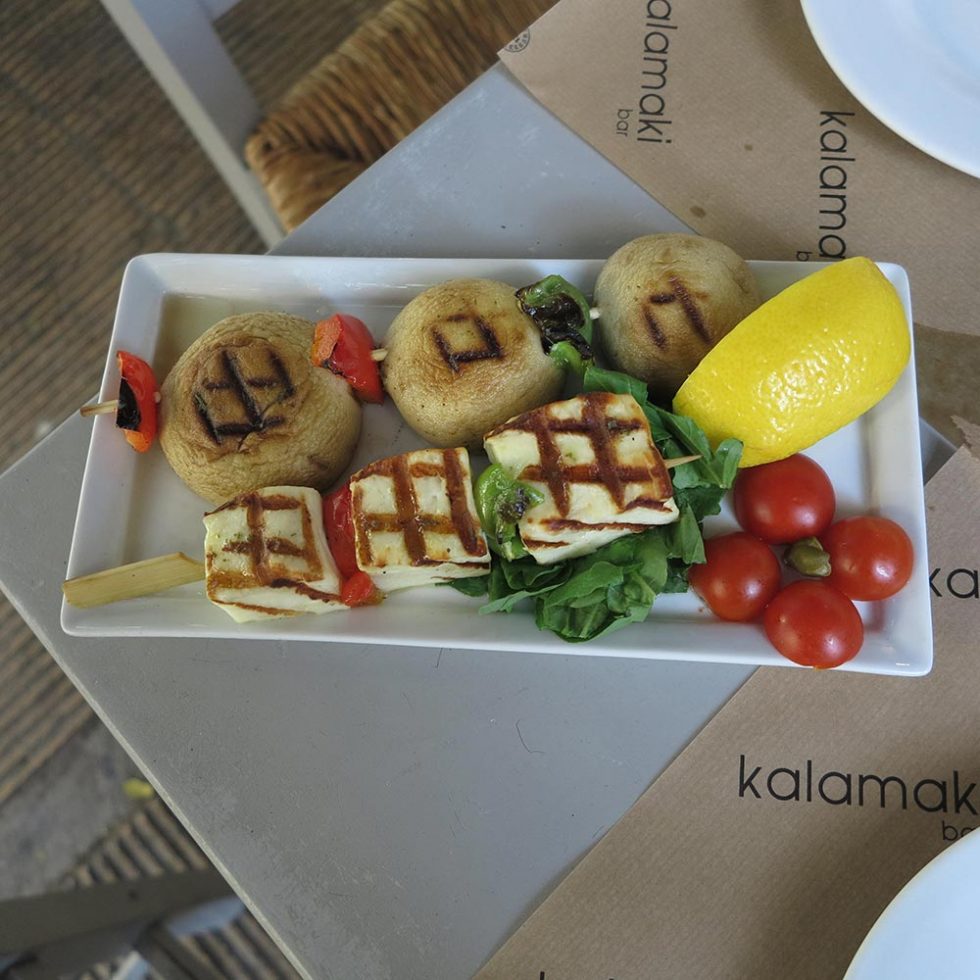 Most restaurants marinate their meat, but at Kalamaki Bar, proprietor Antoni insists that the skewers are marinated too -for at least 12 hours before they're used. Kalamaki, as the name suggests, is where you'll get your fill of traditional Greek dishes with a few inventive twists.
Try the popular Cretan salad dakos, and the one under their own name featuring lettuce, rucola, red peppers, pomegranate seeds, parmesan cheese, and cherry tomatoes – both are irresistible. Add kebabs of grilled mushrooms and kebabs of grilled haloumi cheese to your order and round it off with your choice of 'skewered meat'. Whether you choose pork, chicken, veal or lamb, it will melt in your mouth.
Drakou 15, tel: +30 210.217.1862
Skoumbri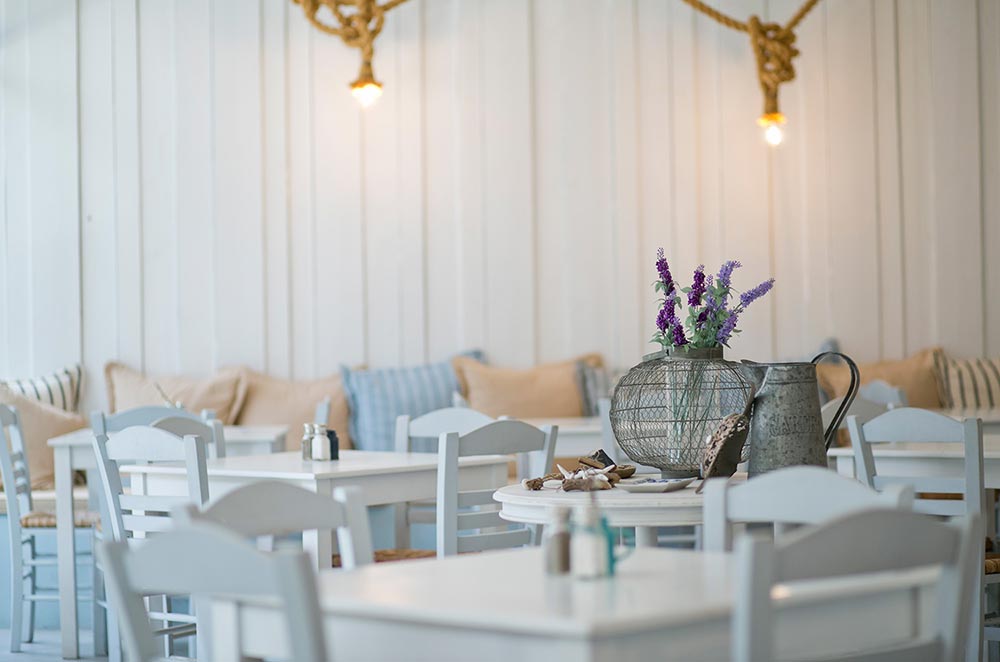 Directly opposite Kalamaki Bar, Antoni's brother Christos is at the helm of Skoumbri. Skoumbri is one large area, light and airy, decorated in shades of palest blue, stone and white. These pretty and witty nautical touches are apropos as Skoumbri (Greek for mackerel) serves freshly caught fish.
Do not be afraid to order whatever catches your eyes, but crowd favourites' include the Fisherman's Pasta, featuring spaghetti with octopus, squid, shrimp and mussels; and the kritherakia – a tasty Greek pasta that resembles large grains of rice – cooked with squid in black ink, and ouzo.
Drakou 4, tel: +30 210.921.0994
Kinonó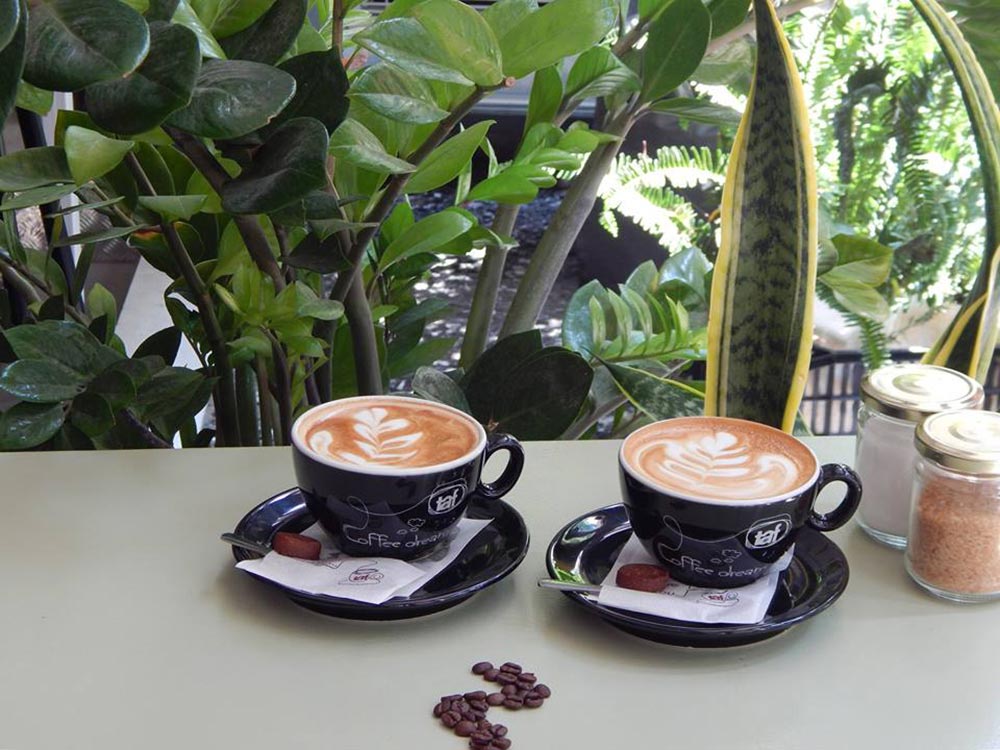 This light-filled, spacious, all-day snack bar is the brainchild of Olga Maneta. She chose the name Kinonó as a way to establish its purpose — kinonó means "take part" as well as "communion." The cafe's minimalist aesthetic, with marble floors and a wooden bar that Maneta made herself, inspires a good mood whether you want it to or not. Signature cocktails up the social vibes, with gin taking a decidedly central role on the menu. Drink, chill, share.
Falirou 48, tel: +30 211.408.6826
Monsieur Barbu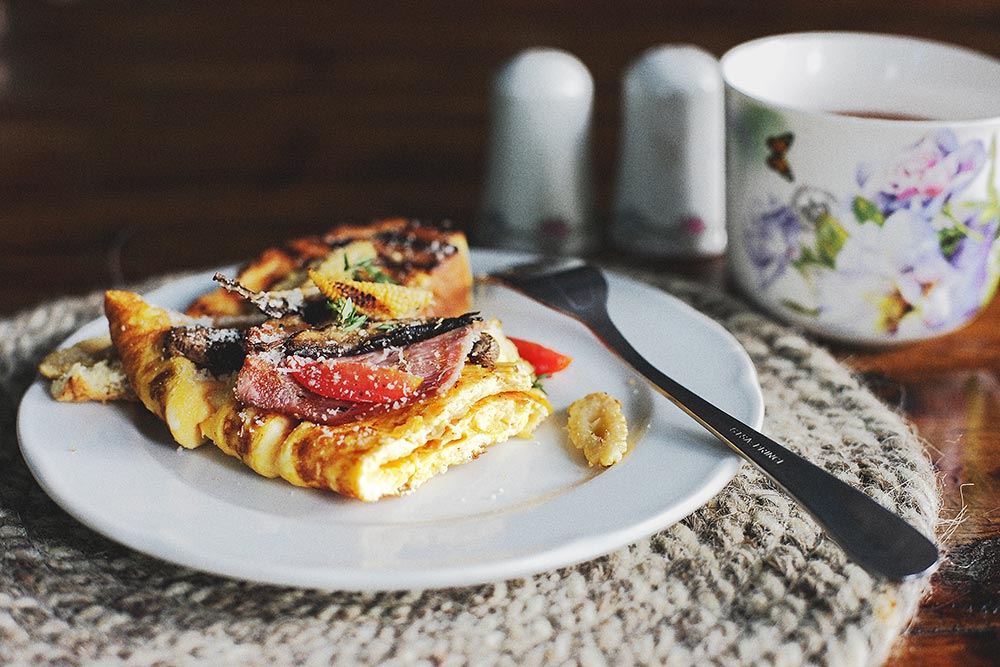 With enough character to carry an entire Oscar-nominated film, Monsieur Barbu –an all-day bar tucked away on Falirou Street –stands out from its neighbors for two reasons: the shabby-chic exposed brick interior and the delightfully calorific menu. Comfort fare abounds with giant cups of coffee, juicy burgers and a Sunday brunch (served from noon to 4 p.m.) that'll have you coming back every weekend. Oh, and the cocktails? They're all soul.
Falirou 59, tel: +30 210.924.7555
Materia Prima Cava & Wine Bar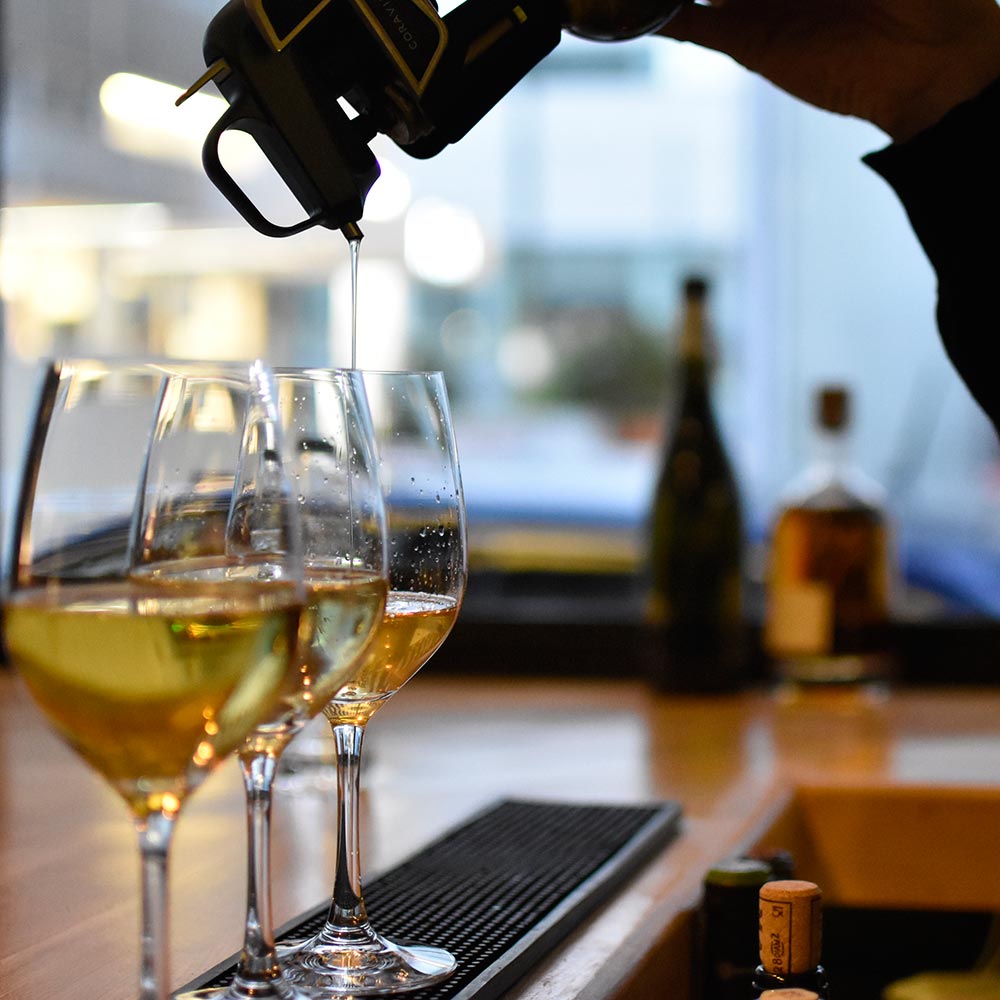 After almost only a year in business, Materia Prima has established itself as the "quintessence" of wine in Koukaki. The enviable walk-in cellar is home to a brag-worthy wine list, populated with more than 300 labels. Among the 300, you'll find locally and internationally produced wines, small-batch, vintages and obscure bottles you've definitely never heard of. Pair your vino with cheese, sausages, carpaccio, fresh salads or other small seasonal dishes. Don't be afraid to ask for recommendations as the Materia team is all about education. In addition to daily wine tastings they organize events with winemakers and shakers regularly.
Falirou 68, tel: +30 210.924.5935
Lotte Cafe-Bistrot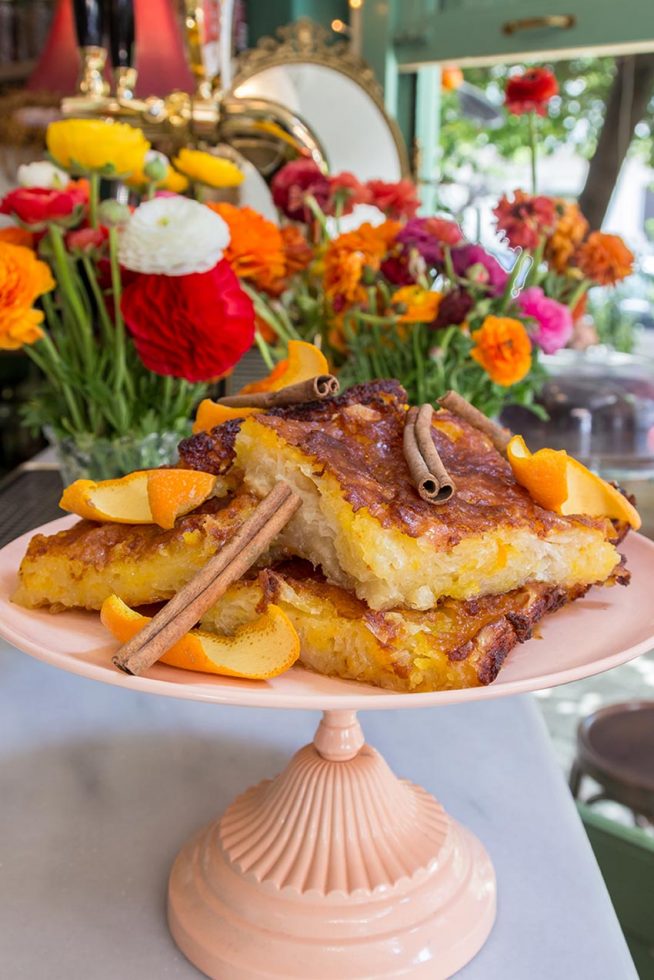 It's hard to ignore among all those gray and gloomy apartment buildings: Lotte is a splash of bright color in an otherwise stark urban environment. Theodora, the owner, had noticed this small space when it was still a fashion atelier. With a little help from her friends, she created the tiny yet hard-to-miss cafe and bistro. The decor is inspired by the '30s and '40s — you'll be happy to know the gramophone is still working. Stay. Sip one of the best Italian coffees in town, try her mom's homemade sweets, and be transported to another era.
Tsamis Karatasios 3, tel: +30 211.407.8639
Hops Beer n Burgers
Beer or burgers? Put your hands together at Hops, because you won't be able to resist indulging in both. You'll find juicy burgers in all their incarnations and more than 40 labels of local and international beers. Every month Hops creates a new burger accompanied by a recommended beer that will bring out the burger's flavors. With brunch served daily, beer cocktails mixed in the evenings, and screens to watch your clubs play, this is an all-day, any day kind of place.
Drakou 10, tel: +30 211.013.6500
---