What does Brexit mean if you're a UK citizen living in or travelling to Greece
If we needed a coda to end this strange year, it would be in the form of a no-deal Brexit. Time is running out, so make sure you have your paperwork ready!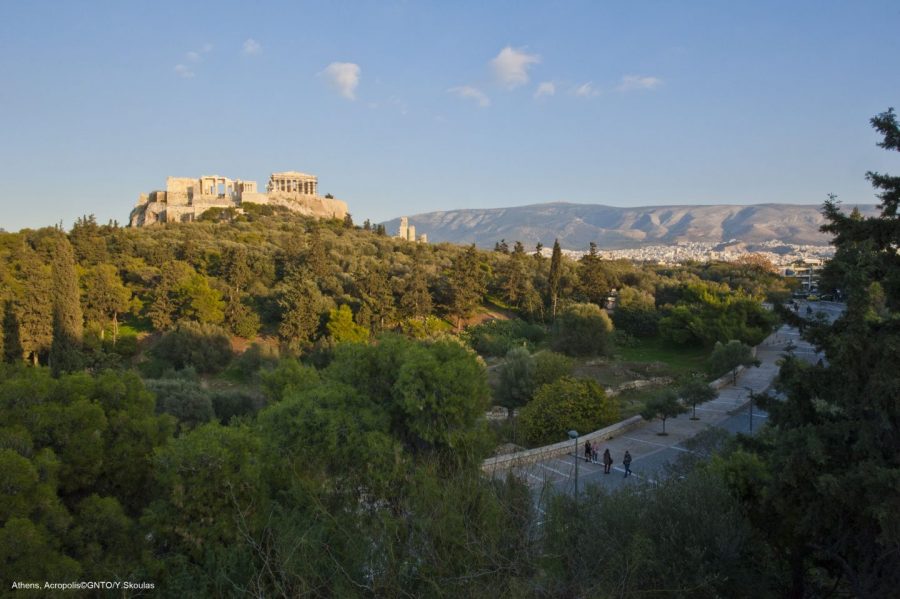 31 December 2020 is upon us, and while most of us will be celebrating the end of what has been universally voted as The Worst Year Ever, for British citizens travelling to other European countries, things are about to get a lot more complicated. British embassies the world over have been scrambling to prepare their citizens, lulled so far into believing that things won't change that dramatically, into action. Whether Brexit comes through with or without a deal, it's time you start preparing to get your driving licence renewed, applying for residence permits, and mentally prepare to stand in a non-EU line when arriving at a European airport for passport control. Here is a detailed article on what the terms of the UK's Withdrawal Agreement are and how it will impact travelling, living, working and driving in Greece.
The Withdrawal Agreement
The Withdrawal Agreement sets out the terms of the UK's withdrawal from the EU and provides for a deal on citizens' rights. It sets out a transition period which lasts until 31 December 2020. During this time you can continue to live, work and study in the EU broadly as you did before 31 January 2020.
If you are resident in Greece at the end of the transition period, you will be covered by the Withdrawal Agreement, and your rights will be protected for as long as you remain resident in Greece.
Any rights that are not covered by the Withdrawal Agreement will be the subject of future negotiations. Read this guidance page for more information.
In the meantime, make sure you are registered as a resident in Greece. We will update this guidance as soon as more information becomes available.
Visas and residency
The Withdrawal Agreement calls for the issue of a new residence permit document by EU member-states that will certify the new residence status of UK citizens and their family members. Greece has opted for the fast-track process of simply confirming right of residence, rather than re-establishing the right of residence. This means that UK nationals that have been legally resident in Greece for more than five years or register as residence in Greece before December 31 and continue to stay in the country after that date establish the right to remain in the country, based on the Withdrawal Agreement.
Residency
You must register as a resident in Greece if you want to stay for more than 3 months.
The rules on registering for residency will remain the same until 31 December 2020. If you are already registered as a resident in Greece, or you register before 31 December 2020, your residence documents will be considered as temporary national residence permits.
The Greek government has introduced a new biometric residence document for UK nationals and their family members. You can request the document from 1 January 2021 and the deadline for doing so is 30 June 2021.
This deadline is indicative which means that your rights under the Withdrawal Agreement will not be affected if you do not meet the deadline. However, we recommend that you obtain your new document as soon as possible.
If you have been legally resident in Greece for:
over 5 years: you will be eligible for permanent residency and a 10-year renewable residency document
less than 5 years: you will be eligible for a document with 5 years validity
To request the document:
if you live in Attica and Thessaloniki regions, visit your nearest Hellenic Police station that has an Aliens Department
if you live elsewhere, visit your nearest General Regional Police Directorate that has an Aliens Department
non-EU family members should visit their nearest Directorate for Aliens and Migration of the Decentralized Administrations
If you move to Greece after 31 December 2020, different immigration requirements will apply. We will update this page when further information is available.
UK Nationals Support Fund
The UK government has announced that support is available only to those who need additional help. This may include pensioners, disabled people, people living in remote areas or who have mobility difficulties.
The services available for people who need this additional support include:
answering questions about residency applications, such as the documents required and application procedure
guiding individuals through the process, if necessary
supporting people facing language barriers or difficulty accessing technology
In Greece, this support is being provided by The AIRE Centre. If you or someone you know may find it harder to complete the paperwork, you can contact them using the details below to discuss how they may be able to help you.
The AIRE Centre
Visit The AIRE Centre website
Hotline: 0030 698 85 91 229, available Monday and Wednesday from 10am to 12pm
Email: eurobrits@airecentre.org (please contact The AIRE Centre by email if the hotline is busy)
Passports and travel
The rules on travel will stay the same until the transition period ends on 31 December 2020. During this time you can continue to travel to countries in the Schengen area or elsewhere in the EU with your UK passport.
Check your passport is valid for travel before you book your trip. Your passport should be valid for the proposed duration of your stay.
You can apply for or renew your British passport from Greece.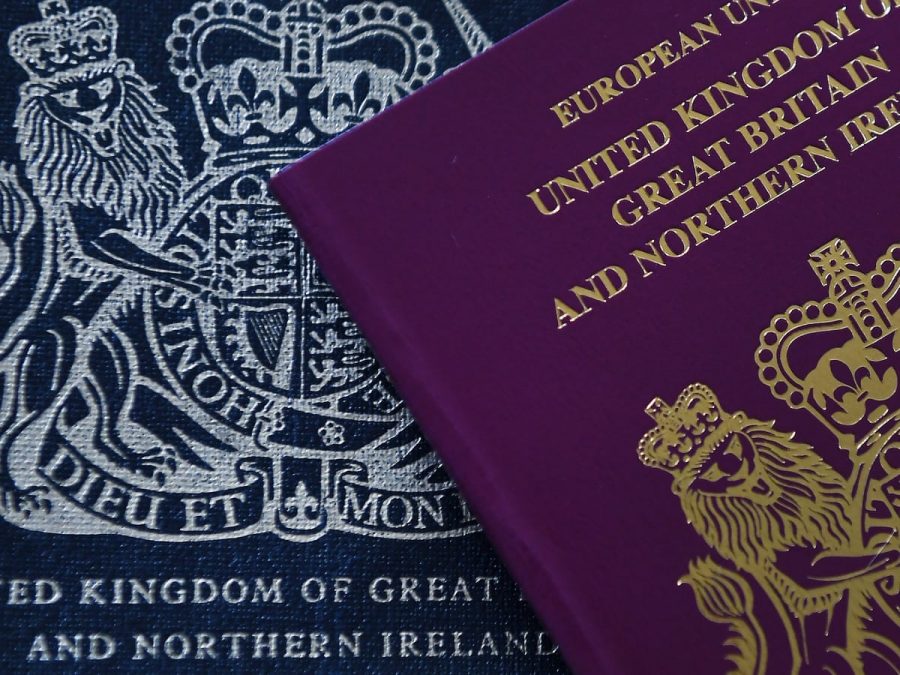 Passports from 1 January 2021
Check your passport is valid for travel before you book your trip.
From 1 January 2021, you must have at least 6 months left on an adult or child passport to travel to most countries in Europe (not including Ireland). This requirement does not apply if you are entering or transiting to Greece, and you are in scope of the Withdrawal Agreement.
If you renewed your current passport before the previous one expired, extra months may have been added to its expiry date. Any extra months on your passport over 10 years may not count towards the 6 months needed.
You will need to renew your passport before travelling if you do not have enough time left on your passport.
As a non-EEA national, different border checks will apply when travelling to other EU or Schengen area countries. You may need to show a return or onward ticket and that you have enough money for your stay. You may also have to use separate lanes from EU, EEA and Swiss citizens when queueing. Your passport may be stamped for visits to these countries.
Entry requirements
From 1 January 2021, you will be able to travel to other Schengen area countries for up to 90 days in any 180-day period without a visa for purposes such as tourism. This is a rolling 180-day period.
To stay for longer, to work or study, or for business travel, you will need to meet the entry requirements set out by the country to which you are travelling. This could mean applying for a visa or work permit. You may also need to get a visa if your visit would take you over the 90 days in 180 days limit.
Periods of stay authorised under a visa or permit will not count against the 90-day limit. Travel to the UK and Ireland will not change.
Visit https://www.gov.uk/guidance/living-in-greece for more details and updates.
FAQ for UK visitors travelling to Greece (sourced from bbc.co.uk)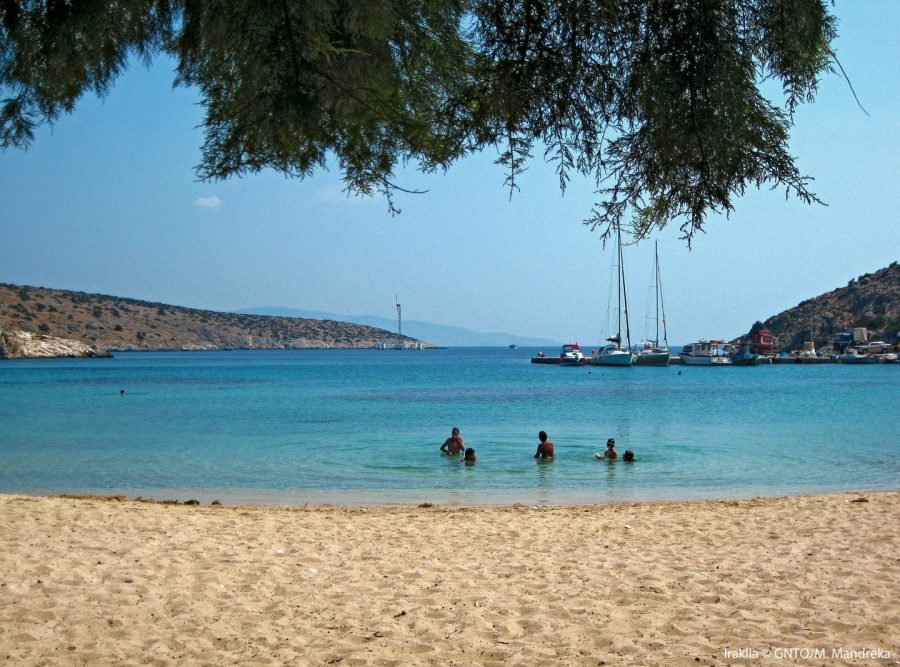 Can I go on holiday to the EU next year?
As it stands, no. Because of Covid, travellers from most non-EU countries can't visit except for essential reasons.
After 31 December, the UK will no longer be treated as part of the EU, so becomes subject to these rules.
The only non-EU countries exempted are those with very low infection rates, such as New Zealand.
The EU could choose to exempt the UK from these rules, especially if there is a trade deal. Alternatively, individual countries could create a "travel corridor" with the UK, allowing restriction-free travel.
Will I need a new passport?
No. Your current passport will be valid as long as:
It is less than 10 years old
And has six months left before it runs out
(Both of the above must be true)
The six-month rule won't apply for visits to Ireland, because it is part of the Common Travel Area.
If you need a new passport – which will be a different colour – the government says you should apply in plenty of time.
How long can I go for and will I need a visa?
If you're a tourist, you'll be able to travel to most EU countries – plus Switzerland, Norway, Iceland and Liechtenstein – without a visa.
You'll be able to stay for up to 90 days in any rolling 180-day period.
So, an Easter weekend in Spain, followed by a June fortnight in Italy, would both count towards your 90-day limit.
From 2022, UK nationals will have to pay for a visa-waiver scheme in order to visit many European countries.
What about health insurance?
The European Health Insurance Card (EHIC) will no longer be valid. It entitled about 27 million British citizens to state-provided medical treatment if they fell ill or had an accident in EU countries, as well as a number of others.
So, when you arrange your travel insurance you should make sure it has health cover.
UK state pensioners living in the EU before 31 December 2020, and UK students already on EU courses, can use their EHIC beyond 2020, but will need to apply for new cards.
The EHIC covered pre-existing medical conditions, but some travel insurance policies don't. The government says it's "particularly important" for affected people to get the right cover.
What queue can I use at passport control?
You'll no longer be able to use EU fast-track passport control and customs lanes.
When you arrive in an EU country (except Ireland) be prepared to show your return ticket. You could be asked to show you have enough money for your stay. It could also take longer to cross the UK border.
Will I face mobile phone roaming charges?
The guarantee of free roaming throughout the EU, Iceland, Liechtenstein and Norway ends on 1 January 2021.
You should check with your mobile provider to see if you're likely to face extra charges when you travel. The four main UK operators have said they have no plans to reintroduce roaming fees.
The government has passed laws to protect customers, including:
£45-a-month cap on using mobile data abroad (then you must opt-in to use more)
Requirements for customers to be informed when they've reached 80% and 100% of their data allowance.
Will I be able to drive in Europe?
You'll need to take your Great Britain or Northern Ireland driving licence, your logbook (V5C) and valid insurance documents.
You may need extra documents to drive in EU countries – including an international driving permit or a "green card" from your insurer.
Driving rules after the transition period
Government advice for driving abroad
Are pet passports still valid?
The existing pet passport scheme in England, Scotland and Wales – and Northern Ireland's Pet Travel Scheme – no longer applies from 1 January 2021.
In 2002, this dog was the first to travel to the UK using a pet passport
The new rules are yet to be finalised, but the government has applied for Great Britain (England, Scotland and Wales) to join a short list of countries where dogs, cats and ferrets can enter the EU in a similar way to now.
If the UK doesn't make that list, the rules become more complicated.
Can I buy duty-free?
Passengers from Great Britain (England, Scotland and Wales) travelling to EU countries can take advantage of duty-free shopping from January 2021. Current duty-free limits on tobacco and alcohol, which apply only to non-EU countries at the moment, will also increase in the new year. But there'll no longer be tax-free airport sales of goods like electronics and clothing.
---