We Need Books: Empowering communities through the Joys of Reading
From providing books and vital literacy resources to disadvantaged groups, We need Books is a multi-lingual library that hopes to enrich and empower its local Kypseli community.  By introducing children to the joys of reading and fostering social inclusion and inter-culturalism in a safe and welcoming environment, We Need Books is a space that encourages communication, imagination, and joy! Join the effort by becoming a member, adopting a book or by volunteering.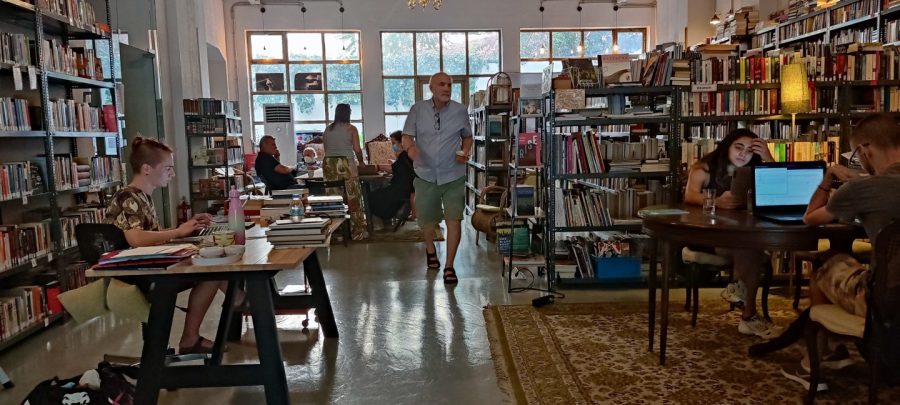 We Need Books is Athens' first multilingual library with 16,000 books in over 55 languages in the vibrant and diverse area of Kypseli. Located at Evias 7, Athina 113 62, the space functions as a reading and lending library. They work towards creating a society free of discrimination by ensuring free access to knowledge through a space that encourages communication, imagination, and joy. We Need Books develops and implements innovative projects that empower the most vulnerable to overcome the obstacles that keep them on the fringes of society, including raising awareness of equality, solidarity, and the protection of human rights.
From children's workshops every Saturday 11:00 – 12:30 and Wednesday 18:00-19:00, board gaming nights once a month, therapeutic writing workshops, language cafe every Thursday 17:30 – 19:00 for practicing Greek, workshops in robotics and storytelling in Arabic and Greek, We Need Books is a hub of activity throughout the week
Want to get involved?
Join We Need Books' "Friend of the Library" programme, donate books to the project, adopt books, volunteer with We Need Books' vibrant multi-cultural team or support We Need Books by renting the library for book presentations, company events, workshops etc
We Need Books, Evias 7, Athina 113 62 is open to the public on Tuesdays and Thursdays from 13:00 – 19:00 and on Saturdays from 11:00 – 15:00. Closed on Sundays. Tel: 21 1182 4043, weneedbooks.org
---