Tsarouhia: Getting under the sole of…
Tsarouhia are part of the national costume and can be traced back to the time when Greece was under Turkish rule. The tsarouhi, a shoe made of pigskin, was be particularly resistant and suit the dusty and rocky dirt roads of the time. In 1821, Greek warriors went to battle against the Ottoman Turks wearing them. Today, Evzones, the Presidential Guard, Greece's remaining icon of traditional costume, are the only ones that wear tsarouhia. They are made inside the premises of the Guard.
Angelos Giotopoulos photographed their making, step by step.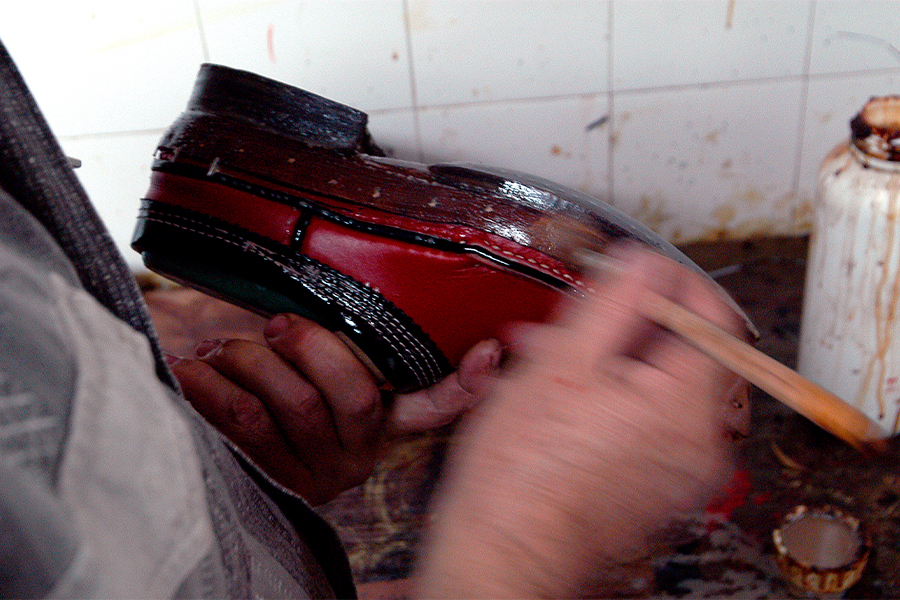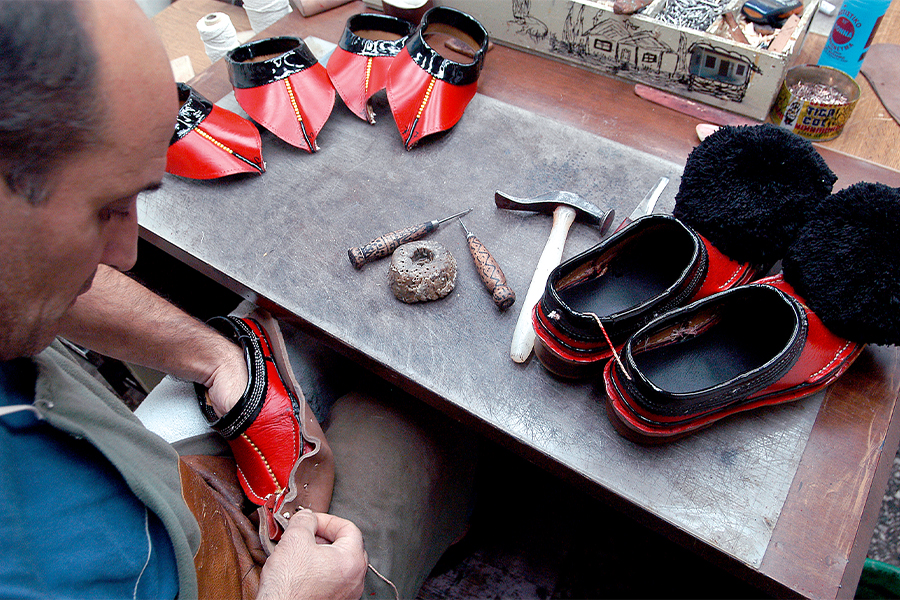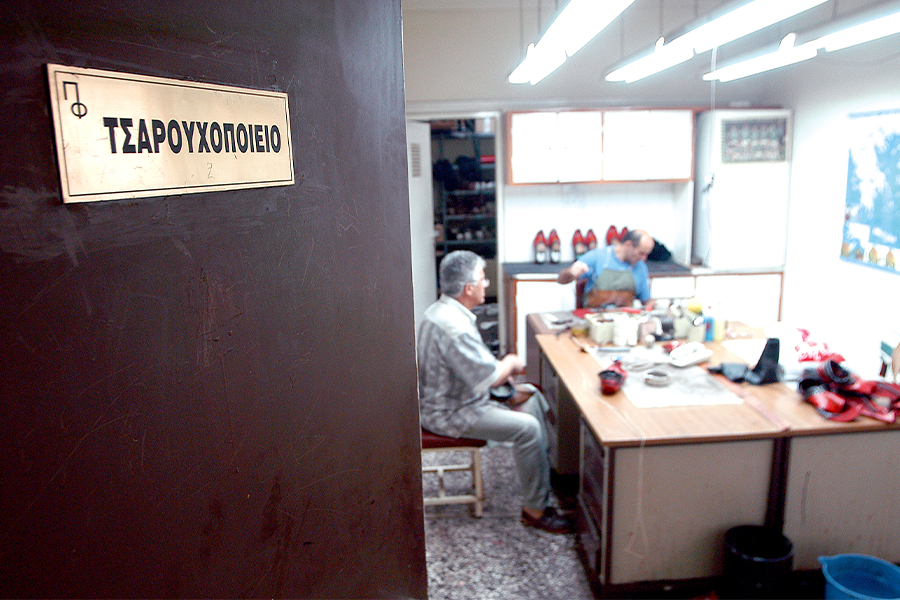 The entrance to the workshop behind the Parliament building.
 Tsarouhia are red in color and made of hardened leather. Sewing the leather around the top part of the tsarouhi, assuring longevity. This part is the top of the shoe, which will later be soaked in water.
 The tops of the Isarouhia are placed in a bucket of water overnight to help with the softening of the leather.This also allows them to keep a good amount of moisture in the leather so as not to dry up and go hard.
 The shoes, kept in shape by wooden lasts, await the next step, the trimming of the pompoms on the top of the tsarouhi. The front of the shoe, on which the signiature black founta (pompom) sits, is very pointy. The founta is always black in color. It is a mark of dignity and respect and symbolizes honor in the battles fought.
 A row of finished tsarouhia. Four pairs are produced each month with a lot of workmanship involved.
 This is the process of glazing the shoe to keep its shine and also ta create a texture.
 One of the workers hammering in the nails on the underside of the tsarouhi. On a finished sole, the nails produce a seuffing noise for the Evzonas when he is performing his half-hour and one-hour drills in front of the Parliament House. That alone is no easy feat. Tsarouhia weigh almost three kilos a pair and have between 50 to 60 nails stacked up underneath.
 Tsarouhia are still the pride of Greek craftsmanship.
 A different angle of the view of the tsarouhia in action. When the Changing of the Guard takes place, the Evzones take to the streets near parliament and parade among passersby.
---