The Art of Giving: A quick guide to Donating used clothes and toys
If you've been sprucing up and decluttering your family's closets, this quick guide on where you can donate what might come in handy! And if you have a bit of time and a few hugs to spare, we've got that covered too! Please call before and check as Covid-19 restrictions may apply!
AGALIA

Agalia, translates as an embrace, and more than baby paraphernalia, it is that warm human touch that these abandoned babies need to survive their crucial first few months.
What you can donate: Volunteer to hold a baby and support this amazing NGO by donating strollers, used cribs, toys, clothes, shoes and children's furniture. Donations of baby food, baby care items, baby diapers and personal hygiene items are also welcome.
Info: To volunteer or donate, please call 210 8828788 or register at https://www.agalia.org.gr
KIVOTOS TOY KOSMOY (ARK OF THE WORLD)
An NGO that caters to young vulnerable children, most of them from single-parent families, or orphaned, The Ark of The World needs your support.
What you can donate: Anything you might have in your children's room that they may have outgrown: books, toys, shoes, clothes, furniture. How else you can help: 1. Volunteer if you can teach skills or certain subjects. 2. Offer to pay water or electricity bills. 3. Offer to drive to transport furniture or kids.
Info: 210 5141953, 2105141935
https://www.kivotostoukosmou.org/el/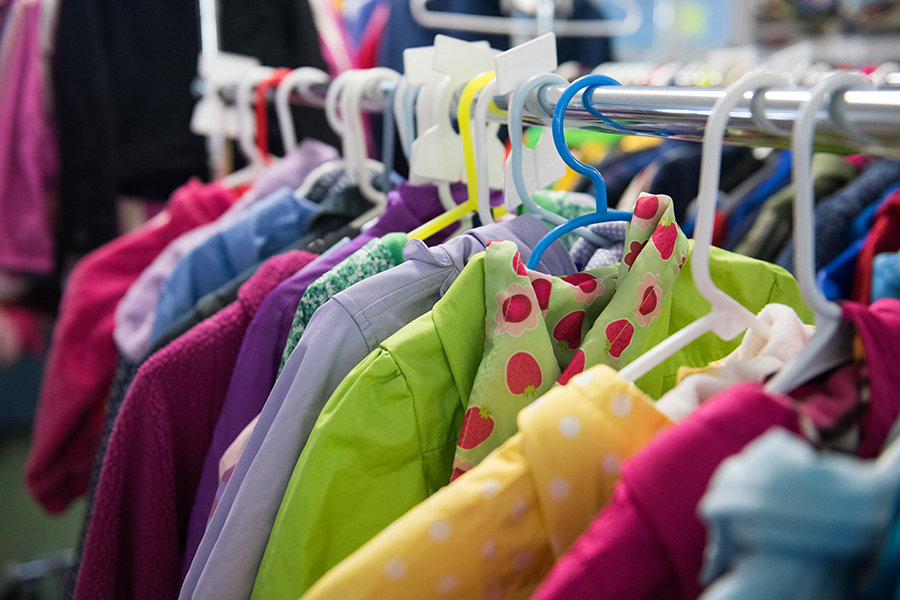 MKO THEOFILOS
Theofilos caters to large families and to those facing conditions of exclusion and poverty.
What you can donate: They accept used clothes, used electrical, electronic devices and furniture.
Info: 210-8819397, 210-8828036 , 6949612196 https://www.theophilos.gr/
DESMOS
works closely with over 800 charitable organizations across Greece, by documenting their needs and distributing resources where they are most needed. They support all types of organizations, helping any vulnerable group, anywhere in Greece, so they can focus on what they do best: help those in need.
What you can donate: Anything from used but clean clothes, shoes, toys, school supplies, non-perishable food items, cleaning products, personal hygiene products.
Info: If you are interested you may contact at info@desmos.org – 216 8090 840 for Athens or thessaloniki@desmos.org – 2310 527620 for Thessaloniki. https://www.desmos.org/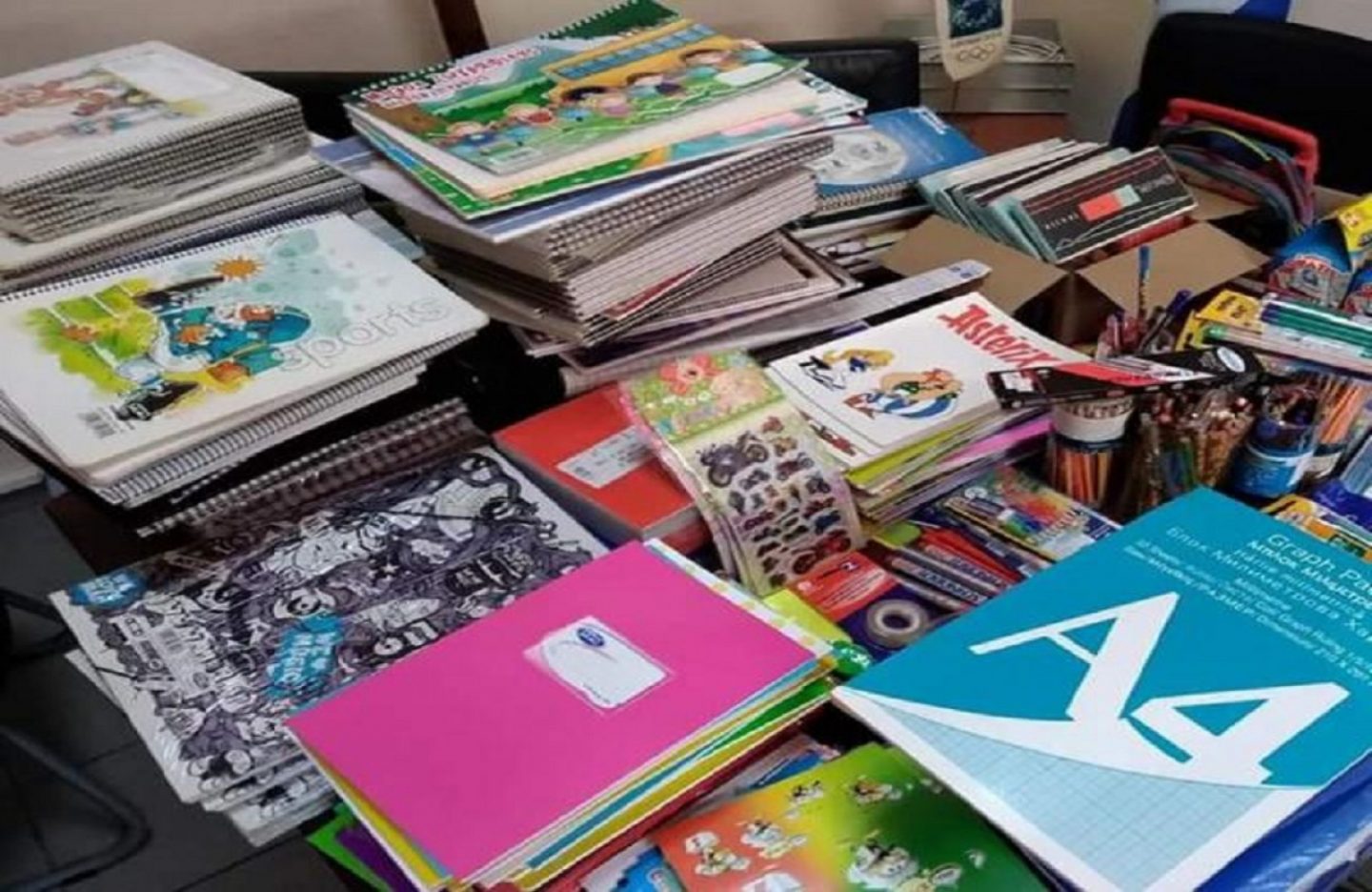 KΥΑΔΑ, Municipality of Athens
The Reception and Solidarity Center of the Municipality of Athens (KYADA) addresses  the problems of vulnerable groups, especially the homeless.
What you can donate: The Reception and Solidarity Center of the Municipality of Athens accepts donations of food, clothes, necessities personal hygiene products, detergents, etc
Info: Πειραιώς 35, 210 5246516, 
cityofathens.gr
SOS VILLAGE 
Offering family-like care to children every SOS Children's Village is a big family that embraces children the warmth of a home, the company of their siblings, education, and a carefree childhood.
What you can donate: You can deposit bags of used but clean clothes, shoes, toys, unused school supplies but also donate non-perishable food items like rice, legumes, pasta, oil, honey, cereals, rusks, tomato juice, canned tuna, canned corn, flour, juices, chocolate spread, biscuits, ketchup, mayonnaise, puree, salt, pepper.
School Supplies and Toys:  School bags, pencil cases, notebooks, markers, drawing pads, pencils, pens, erasers, correctors, A4 paper, stickers, rulers, board games, playdough
Cleaning Products
Floor cleaner, bathroom cleaner, window cleaner, toilet paper, kitchen paper, dishwashing liquid, thick bleach, bath cleaner, laundry detergent, fabric softener
Personal Hygiene Items
Shampoos, soaps, cream soap, body cream, shower gel, baby wipes, sanitary napkins, baby diapers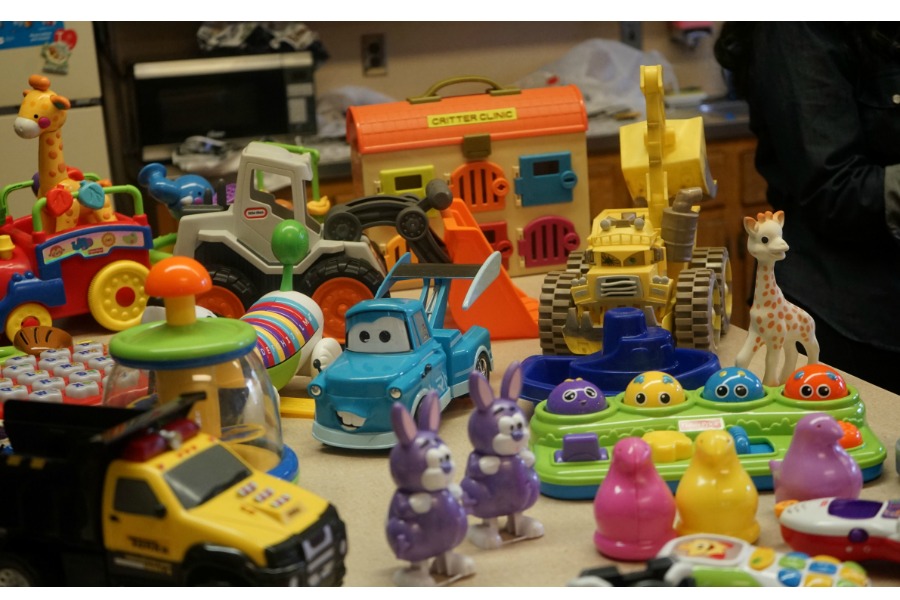 ---