Some Paws for Thought
Stuck for a Christmas present idea? Adopt a stray and take home a new family member. Guaranteed licks and cuddles for a lifetime!
We're getting all warm and fuzzy again for the holidays. Meow is the best time of year to think about giving a loving home to animals who linger at shelters or on the streets waiting for families to take them in. As someone who took in a Greek stray 12 Christmases ago, I can only vouch for the lifelong gratitude and affection of a once- abandoned pet.
Athens has its fair share of strays and an equally dedicated army of volunteers and non-profit organisations who rescue, neuter and rehome stray animals. If you're looking to adopt a furry friend, here is a list of organisations doing remarkable work in caring for our four-legged friends.
Nine Lives Greece
Nine Lives Greece is an extremely active network of volunteers who work zealously to trap, neuter and rehome stray kittens. Nine Lives spayed 1700 cats in 2017 alone and nurtured some 450 street cats through daily feeding programmes and veterinary care. To adopt stray or abandoned cats and kittens, contact:

Greek Animal Rescue (GAR)
Active for the past thirty years, Greek Animal Rescue is a UK based registered charity that has been supporting animal shelters throughout Greece, sterilising dogs and cats, and rehoming Greek strays all over Europe since 1989. To adopt a pet, contact:
info@greekanimalrescue.com,
 Website
Hellenic Animal Welfare Society (Filozoiki)
Filozoiki works actively with municipalities all over Attica in treating, sterilizing and rehoming strays as well as in organizing educational and media campaigns. It also has an animal ambulance service that picks up ailing and injured to treat them at their clinic in Koropi. If you'd like to offer a stray a home, contact:

Save a Greek Stray
SAGS runs a shelter that runs from 9am to 5 pm fully equipped with a clinic for first aid, neutering, vaccination and temporary hospitalization, offering a safe haven for strays until a loving home can be found. SAGS organized the first Pets Festival in October this year at Marina Floisvos to encourage Athenians to adopt strays. To take home a pet, contact:
Society for the Protection of Stray Animals, SPAZ
Possibly the oldest organization dealing with strays in Athens, SPAZ organizes sterilization and medical care for stray dogs living in Attica and assists dogs and cats to find their forever homes. Give a loving home to a stray and contact: 
Second Chance Animal Rescue Society, SCARS
A recently founded animal rescue organization that rescues, spays and neuters and rehomes dogs all over Europe. To offer a home to a furry friend, contact:

Adopt a cat or dog from Fazoo from their shelter at Markopoulo and give it the love that it so desperately needs. You will have a friend for life and will have helped to take yet one more animal off the street. Fazoo neuters, micro-chips and offers up to date medical documents and adoption papers. All you need to do to take home a pup or a kitten is to contact:
Tel:  6982977330, 6986791593, huppydogs@yahoo.gr, 
Website
Stray.gr
Association taking in stray animals with the aim of rehoming them. It is always on the lookout for temporary foster families for animals until permanent homes can be found. Adopt a pet by contacting
City of Athens at Markopoulo – Adoption of Stray Animals
Choose your pet via the Athens Municipality's database which contains details of the stray animal (photographs, serial number tag, medical history etc) or visit the stray shelter at Markopoulo on Saturdays from 9am to 2pm. All you need to do to adopt a stray is to submit a simple adoption form, a statutory declaration form (available at all kiosks) and a copy of your identity card. Contact:
Tel: 210 527 8014 or 210 527 8009, 1595 (Citizens Helpline) or email: adespotaath@cityofathens.gr,
Website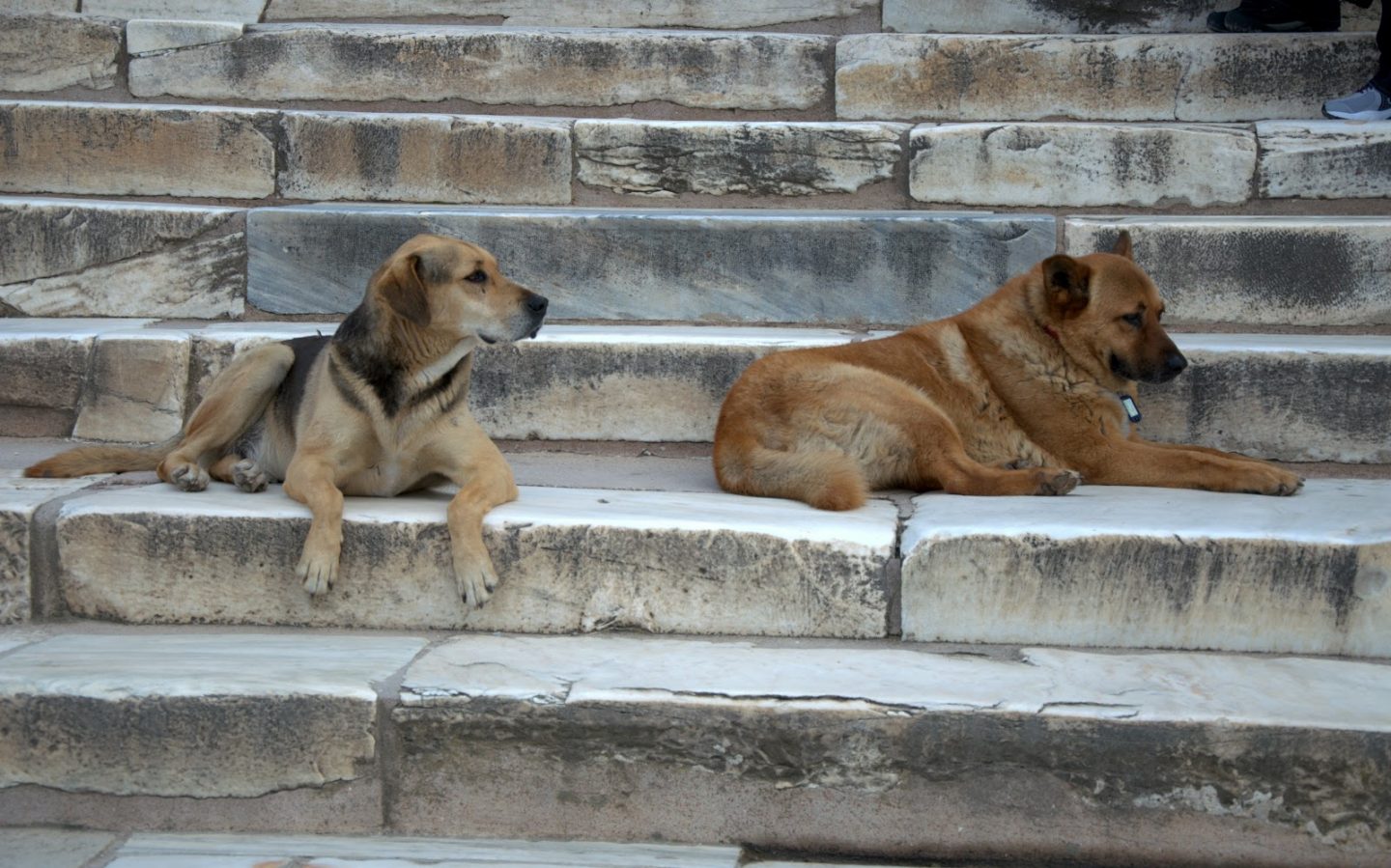 List compiled by Sudha Nair-Iliades
---