New Metro link connects Piraeus Port and the Athens International Airport in 55 minutes
Commuting to Piraeus and onwards on to the islands has now become a lot easier thanks to a new metro line connecting the port city to Athens city centre and to the airport in under an hour. A metro ride from Syntagma to Piraeus is just 20 minutes long. A welcome development for visitors and residents alike.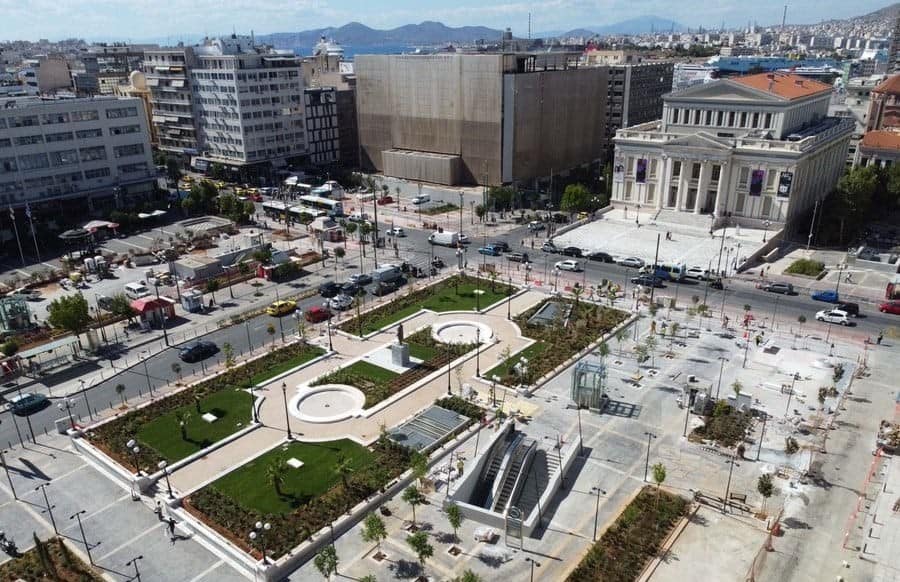 Piraeus' Metro Blue Line 3 introduces three new metro stations that will radically change commuting from and to the airport as well as from the Athens city centre. The commute from the port of Piraeus, the main gateway to the islands and Athens Airport is just a 55 minute ride. This new infrastructural development (long overdue) is set to service the tourism industry in a more impactful way, connecting international visitors from the airport to their ferries in under an hour, bypassing long taxi queues at the airport.
For Athenian residents, the groundbreaking project is a sustainable solution reducing congestion off the streets and connecting Athens to Piraeus in less than 20 minutes. The three new stations of Maniatika, Piraeus Port and the Municipal Theater (Dimotiko Theatro) – on Metro (Blue) Line 3 along with connections from the port via Metro Lines 1 and 3, tram services, and the Athens Proastiakos (suburban) railway will convert Piraeus into a transportation hub.
What you need to know:
The Municipal Theatre (Dimotiko Theatro) station is the terminus. To go to the port, you need to get off at the station just before, Piraeus, which is just across the main gateway to the ferries, and is connected to the suburban railway network and tram services.  
For commuters from Piraeus Port to Athens Airport, expect a connection every 36 minutes. The frequency of trains in the section from the Municipal Theatre (Dimotiko Theatro) to Dokissis Plakentias during rush-hours (07.30-11.00 & 13:30 – 5.30pm) remains every 4 minutes and during the night-hours (10 pm to 20 minutes past midnight) is reduced to every 9 minutes.
Timetable: The Metro (Blue) Line 3, will run from Sunday to Thursday,  from 5.30am to 11.59 pm and from 5.30am to 1.06am on Fridays and Saturdays.
From Piraeus to the airport, the first train leaves at 5.30 am and the last one at 10.55pm. From the airport to the port of Piraeus, the first train leaves at 6.10 and the last at 23.34.
The last trains from Syntagma Square depart at 12:23 am on all days from Sunday to Thursday and at 1:30 am on Friday and Saturday nights.
Price: The one way fare from the airport to Piraeus port or to the city centre is 9 euros.
From the city centre to Piraeus Port, the fare is 1.20 euros.
For detailed information on timetables and fares, please visit stasy.gr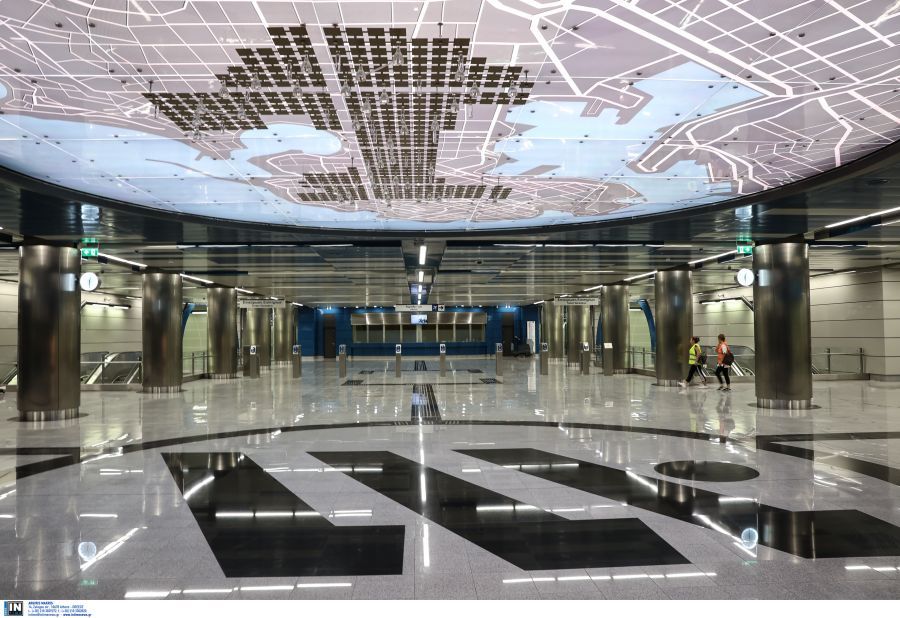 ---