A new Durrell novel set in Greece
"You should see the landscape of Greece. It would break your heart."
— Lawrence Durrell
The canon of Lawrence Durrell – the cherished English poet, Grecophile and author now back in vogue thanks to the popular television series The Durrells – is about to be expanded by one, 28 years after his death.
Admirers of Durrell, whose best known works include Prospero's Cell and Alexandria's Quartet – will be quick to snap up his new publication, The Placebo. The novel, edited by Richard Pine and David Roessel, mines Durrell's notebooks, manuscripts and typescripts and is distinguished from his other novels in that it is set entirely in Greece.
In The Placebo, the editors chart Durrell's increasing disillusion with the decline of civilisation, the poverty of the written word and the marginalisation of creativity over a ten-year period.
Says Richard Pine: "The book consists of three drafts, written from 1955 onwards. It was left unfinished because he was deeply troubled in his professional and personal life."
The Placebo is illustrated with photographs of Athens in the first half of the twentieth century, depicting the capital much as it still was in the period in which the book is set (the late 1940s to early 1950s). Meanwhile, the cover is based on Durrell's sketch for the village of "Peristeri".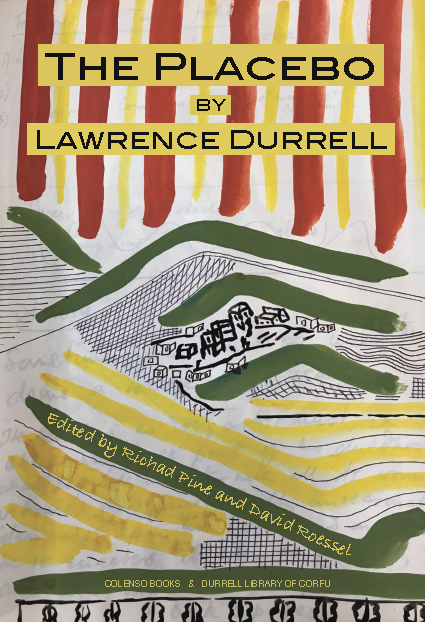 The Placebo will be published by Colenso Books in early June and can be pre-ordered for €23. All order enquiries should be sent to colensobooks@gmail.com
---