Michelin Chef Asimakis Chaniotis' Tomato, Black Olive and Wild Oregano Foccacia
What a treat to have Chef Asimakis Chaniotis of London's Pied-a-Terre restaurant, guide us through our baking basics in Lockdown, this time with a quintessentially Mediterranean flatbread – crisp on the outside, soft and chewy on the inside.
Ingredients:
570gr bread flour
340gr of very ripe tomato juice (or water if you prefer a non-tomato focaccia)
29 gr of fresh yeast or 14.5 gr of dry yeast
72 gr of extra virgin olive oil
20 pitted unsalted black olives
1 sprig of wild oregano
11gr of salt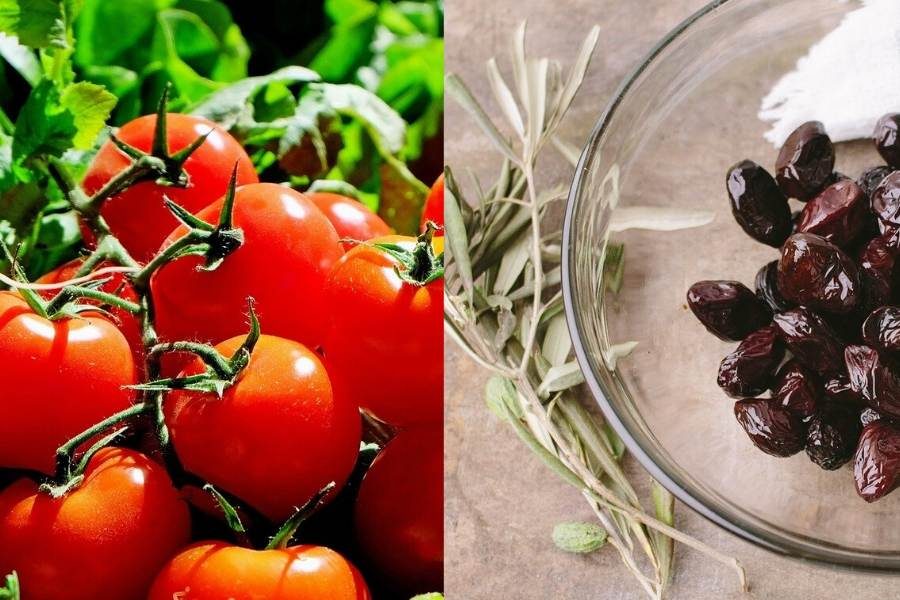 Directions:
Mix the tomato juice (or water) with the olive oil and whisk in the fresh or dry yeast until diluted, then add in the flour and mix by hand until you have a homogenised mix (dough.) Add in the salt and mix again.
Cover mixture with a cloth and leave for at least an hour. After that line a tray with parchment paper and place the dough on it.  Push the bread from one side to the other until it's thin and evenly spread but do not stretch it. Create the classic focaccia pattern by kneading and shaping the bread. Season with rock salt, place the halves of olives across the surface of the dough and dress with wild oregano. Prove the bread for an hour or until is nearly double the thickness and bake at 245C degrees in a domestic oven for 15 minutes.
Enjoy it hot and delicious.
---