Magical Realism: A trip through Mainland Greece's monasteries and battlefields
Poet, philhellene and avid hiker John Kittmer leads us through forts and cloisters, battlefields and tombs, encountering characters -mythological, historical or just mortal – exchanging stories and verses over tsipouro through an imaginary personal odyssey across his beloved Greece.
In the last few days of June, I have a return flight ticket to Greece. I was due to be taking part in the Nemean Games, but they have been cancelled. So I've been thinking about what to do with my six days in Greece. I realise, of course, that the Greek Government has set 1 July for the start of its contracted tourism season; even then, travel to Greece will be possible only if the disease is elsewhere under control and new travel protocols have been internationally agreed. I'm not kidding myself that I will be drinking in the Greek light (and enough glasses of tsipouro to brighten a sun-deprived northerner's thirst) in six weeks' time.
But one can still dream.
I've been regularly travelling in Greece for 36 years now and I often tell people I've explored every corner of the country. But that's a gross exaggeration. There's much, much more to see and do in this wonderful country than I've managed to date. So I've pulled out my ancient Blue Guide to Greece, my Oxford Archaeological Guide to Greece and my Mountains of Greece from off my shelves, and I'm ready to dream.
In six days I have a lot to cover. There are sites to see, islands to visit, walks to make. My dream tour will have to be a magical tour. In these six days, I shall cover every significant place I haven't yet visited and I will steel myself to ignore all the wonderful places I already know.
This is my magical dream-plan. Part 1.
My mainland journey starts in Attica and goes, somewhat schematically, clockwise around the country. In Attica, there are four monuments I have somehow missed over the years: the classical fortifications at Phyle and Aigosthena, the sanctuary of Demeter at Eleusis (I got to the site once just after closing time and looked glumly through the fence: Demeter must have felt similarly when she couldn't find Persephone) and the Monastery at Daphne, which is now open again after a long process of restoration following the 1999 earthquake damage. All of these are, in different ways, important sites, but the one I am really desperate to see is the Monastery, with its magnificent mosaics, its gothic cloister and its interesting history (founded in late antiquity, rebuilt and gloriously adorned in the eleventh century and then occupied for four hundred years by the Franks as a Cistercian Monastery). I've seen the Nea Moni on Chios, Osios Loukas in Boeotia, the great mosaics of Thessaloniki and the Chora Monastery in Constantinople. Have I saved the best to last?
I will then cross the Isthmus of Corinth, much more slowly than usual. I have never found time to stop at the southerly end of the canal. But there the ancient sanctuary of Isthmia has long beckoned. I can't take part in the Nemean Games this year, so why not dream about the Isthmian Games?
Here, in Corinth, at the stadium attached to the sanctuary of Poseidon, one of the four cycles of Panhellenic sporting festivals took place every two years. I will limber up on the start-line of the stadium and recite some lines of one of Pindar's Isthmian Odes. Perhaps the fifth Isthmian, to Phylakidas of Aegina, which starts with a promising address to "Mother of the Sun, Theia the many-named…"
Only a little down the coast is the pretty port of Kenchreai. This was the southerly port of ancient Corinth, giving the great commercial city access to the Aegean. The city's ancient mole and warehouses have been found and excavated. The beach is lovely. I've passed it on many trips and looked gloomily at my watch, denying myself the pleasure of a visit. This time, I will stop, explore, swim and have a meal.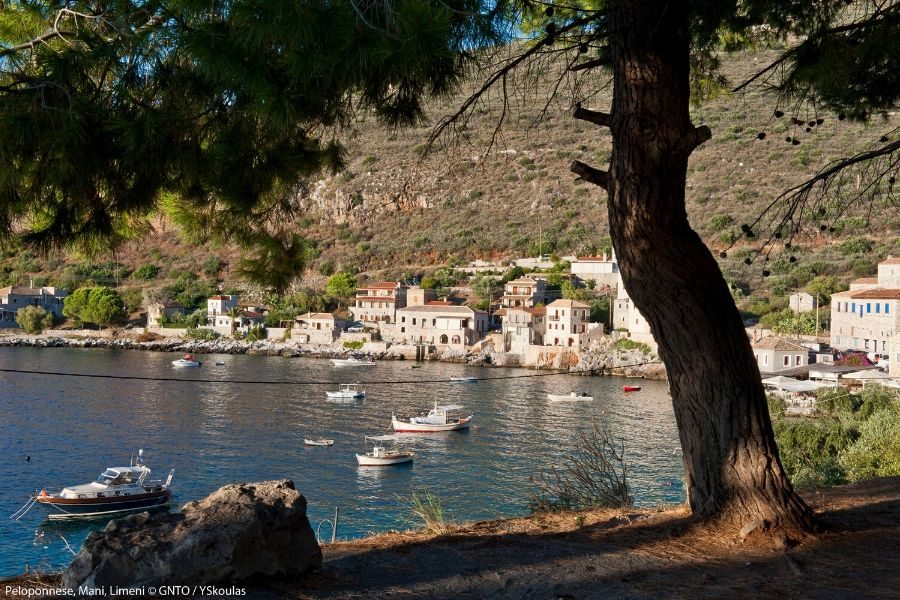 The Peloponnese is wonderful from north to south, east to west. Its landscape is magnificent: dramatic mountain peaks, verdant valley bottoms, craggy and sandy shorelines alike. Here nature and culture are indivisible. To retrace earlier steps in the Morea is not just to access memory, but to deepen knowledge, to refine sensibility, to ascend even higher stages of initiation into Hellenism. On this occasion, I shall, however, steer clear of all the places I have so often revisited. My destination is Arcadia. A place so beautiful it made even death defensive: Et in Arcadia ego. Yes, I'm here even in Arcadia. 
I was last there in 1984. I was just sixteen. We climbed with wonder the commanding position held by Geoffrey of Briel, in fief of the Villehardouins, at Karytaina and admired the stone mansions at Dimitsana. But we were really bound for Apollo's magnificent temple at Bassai: in those days, the building was not under its ugly plastic tent and it arose organically from its remote, mysterious mountainous site. But though we found the great temple, we didn't then have time for three other archaeological sites: two in the mountains (Gortys and Arcadian Orchomenos) and one in the plain (Tegea). These are my Arcadian destinations. Τhe magic of this trip will be metamorphotic, turning late June into April: as in 1984, when I visited Arcadia in springtime, everything will be carpeted with wild flowers and the only sounds we will hear are the cry of goats, the flapping of butterfly wings and the buzzing of bees.
From Arcadia I will pass into the territory of Elis, avoiding Olympia and giving time and attention to the archaeological site of Elis itself. From there to Patra, where I will venerate the bones of St Andrew (those, at least, that are not hallowing Scottish soil) and pay a much overdue visit to the archaeological museum. Outside Patra the Rion-Antirrion bridge, which I have crossed many times but must now bypass, will be floating majestically above a low sea-mist.
I will board a small boat. This is surely the best way to approach Nafpaktos in Aitoloakarnania (Greek names are the best). Outside the port, my brilliant tour-guide will re-enact in words and dramatic gestures the Battle of Lepanto (1571), where Don John brilliantly stopped the Ottoman Fleet (and Cervantes sustained a terrible wound). And I shall be thinking, as I always do in these waters, of Codrington and Hastings, as they decisively and finally ended Ottoman naval power in the Greek War of Independence. Somehow, I've never yet visited Nafpaktos, despite its history and its picture-postcard looks. Ανυπομονώ. Can't wait.
From Nafpaktos, I continue moving up the left-hand side of the clock. The places I want to visit now in Aitoloakarnania and Epirus are towns I've missed in the past. Skirting on one side the Pindus mountains (Giona, where the resistance fighters held sway, and Panaitoliko), on the other the flatlands, lagoons and inland waters, I shall first visit Agrinio and then, only pausing to remember the beauty of the Parigoritissa and bridge at Arta, enter Epirus. This is the journey that Byron made in 1809 with his mate Hobhouse (he landed at Preveza and headed north to seek out the tyrant Ali Pasha). Ioannina on Lake Pamvotis and the beautiful villages of Zagori are favourite places, and I shall be sad to miss them. But I will be delighted to find myself in Konitsa, close to the border with Albania. This town is sited amphitheatrically – so I understand – above the valley where the Voidomatis (so cold, so crystalline, so beautiful where it rises in the Gorge of Vikos) meets the Aoos. In this part of Greece, I shall be sure to have with me a friend called Josh, who is knowledgeable about the rich musical traditions and songs of Epirus and knows many great Epirote musicians.
I shall then cross into Macedonia, imagining myself to be one of Alexander's famous cavalrymen. The battered old car (it's a rental car, so it's battered and old, but it's magical – so this doesn't matter) will take me to explore three unknown towns: Grevena, Kozani and Florina. I shall then head to the two lakes Prespa: Little and Large. I want to be shown them by someone who really knows them: who lives by them and understands them, who can tell me the Greek names of plants and fish and the mists that rise from the lakes (they must have names), explaining the history, ecology and mood of the lakes.
From Great Prespa, I will imagine – over the borderlands to the west – Lake Ohrid, with its monastery of St Naum and the famous Ohrid school of iconography. But Macedonia, as I know it, has more than enough to occupy me and I won't ponder travels in foreign places too long.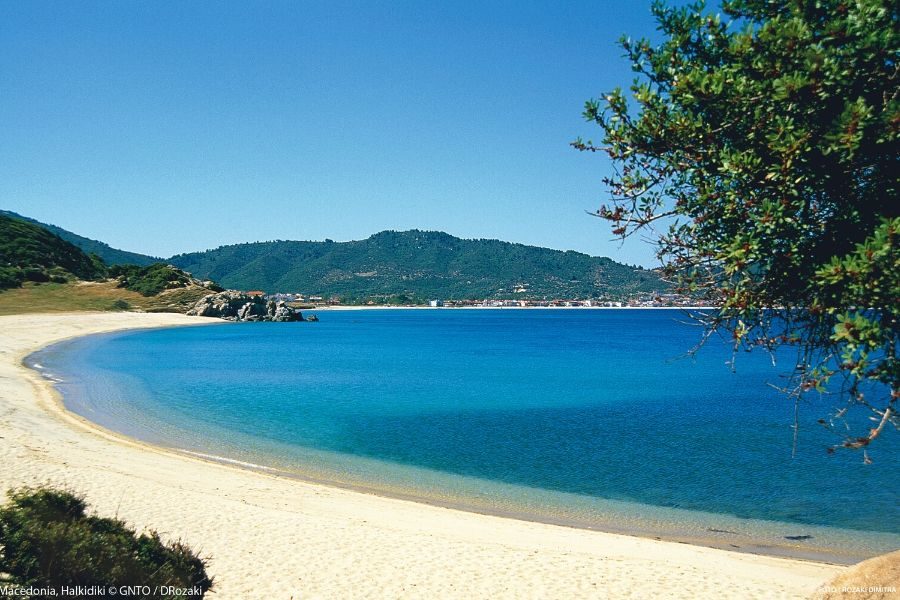 Continuing clockwise, I need to visit Pella, the administrative capital of Philip's Macedon (I already know Vergina and Dion well), and then I'll head eastwards to Serres and Drama: two towns I've never visited. In those places, I shall have become in my imagination a wealthy Greek merchant in late Ottoman times, dreaming of the Macedonian Struggle ahead and the union with Greece. Now I'm heading steadily south again: to the archaeological sites at Stageira, to say hello to Aristotle's birthplace, and to Olynthos, which I know only through Demosthenes' three speeches, the Olynthiacs (I found them gruelling but fascinating at the age of sixteen). As Mount Olympus rears up to my right-hand side, I shall be looking to my left: I have many times passed but never stopped at the castle of Platamon. It needs my attention now.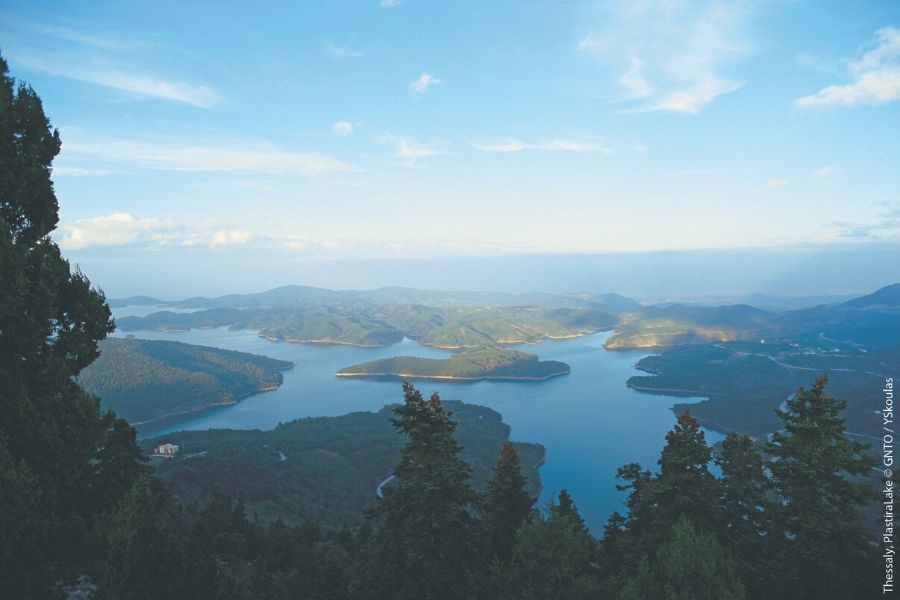 Thessaly has wonderful mythical associations: think of the Giants trying to storm Olympus by piling Pelion on Ossa, or of the marriage of Peleus and Thetis (Achilles' mum and dad). But as Brydon and Coogan discovered on their recent Trip to Greece it's also the setting – at Damouchari Bay – of a scene from Mamma Mia. I've eaten there already and so on this occasion will regretfully pass by the verdant loveliness of the Pelion region (inspiration to the poet Drosinis).
I want instead to see the Monastery of the Virgin Olympiotissa at Elassona and the monasteries of the Holy Trinity and St Stephanos at Meteora (I've visited all the other wonderful monasteries that perch precariously there on unearthly stalagmites). At Larisa, I want to visit an ancient theatre that was scarcely known when I first visited in 1984. Demolitions and excavations in the 1990s revealed a third-century, 10,000-seat marble theatre. Deus ex machina. Over the border in Evrytania, I will finally visit what someone once told me (is it true?) is the highest market-town in Greece: Karpenisi.
The magical tour of the mainland ends in Boeotia. I know this area surprisingly poorly, but spent several hours at Eleftherai and in Thebes in 2017 and realised I'd been missing something significant.
Mythology, history and archaeology are so very rich here. It's time to do them full justice. So while battlefields aren't always my thing, I need to see the sites of the battles of Chaironeia (with some solidaires thoughts about the Sacred Band of Thebes and the extinction of Athenian democracy) and Plataiai (Athens' ever plucky ally).
And the archaeological site at Orchomenos (the second Orchomenos of this magical tour) and the Mycenean citadel at Gla are clearly a must. (In the impressive new Archaeological Museum of Thebes three years ago, I fell in love with the wonderful Mycenean larnakes from the chamber tombs of nearby Tanagra, where I once flew with the Red Arrows(!).)
On paper, this tour may seem exhausting. But it is a magical tour and nothing on it will exhaust me. Everywhere I go, I will find simple, authentic, tasty food, and good accommodation. (All suggestions welcome!) And as some of you will already have noticed, the tour is almost designed to take me through places where great wines are made (Corinthia, Macedonia) and great spirits too (e.g. tsipouro from Tyrnavos in Thessaly). But I'm also looking forward to many conversations in Greek (time to tune into some dialects?) and to traditional music, song and dance, wherever they occur.
All magical indeed. But a kind of magical realism. Because this is the Greece that I know exists and which will once more enchant me when Covid-19 goes and the moment comes.
Part 2 of my magical six-day tour takes me to islands and on mountain walks. Coming shortly.
---
John Kittmer is an independent researcher, who is working on the poetry of Yannis Ritsos. This article first appeared in the author's blog: antapokriseiscorrespondences.blogspot.com
---