Is Astypalea the Mediterranean's "smartest" island?
Cast off from Kos and Rhodes, butterfly-shaped Astypalea has always walked its own path. Now, this classy Dodecanese charmer is on the cusp of being the first Mediterranean island to have energy autonomy, thanks to a groundbreaking new agreement.
Astypalea has always lived on the cusp. Straddling the Dodecanese and the Cycladic group of islands, the fledgling island has managed to hold its own. Now it's on the verge of being the first Mediterranean island to have energy autonomy. The Greek government and Volkswagen Group, one of the world's leading automakers, announced a groundbreaking agreement for a pioneering project to transform Astypalea into the first smart, green island in the Mediterranean with energy autonomy.
Move over polluting cars, Astypalea's conventional private and public vehicles will be replaced by electric ones. The project signed by Deputy Minister of Foreign Affairs Costas Fragkogiannis and Dr. Herbert Diess, CEO of the Volkswagen Group will introduce an innovative transportation system,  produce electricity from renewable energy sources to replace the current use of fossil fuels,  and considerably reduce the island's emissions of greenhouse gases. The agreement reinforces the Greek government's strategy to promote a green economy.
Astypalea, a small island with an area of about 100 sq kms and a population of just 1,300 inhabitants that welcomes some 70,000 visitors each year, was chosen as Greece's first model smart island.  Currently, Astypalea's energy demand is almost entirely met by fossil fuel sources. The island aspires to become a pioneer for sustainable tourism in the coming years.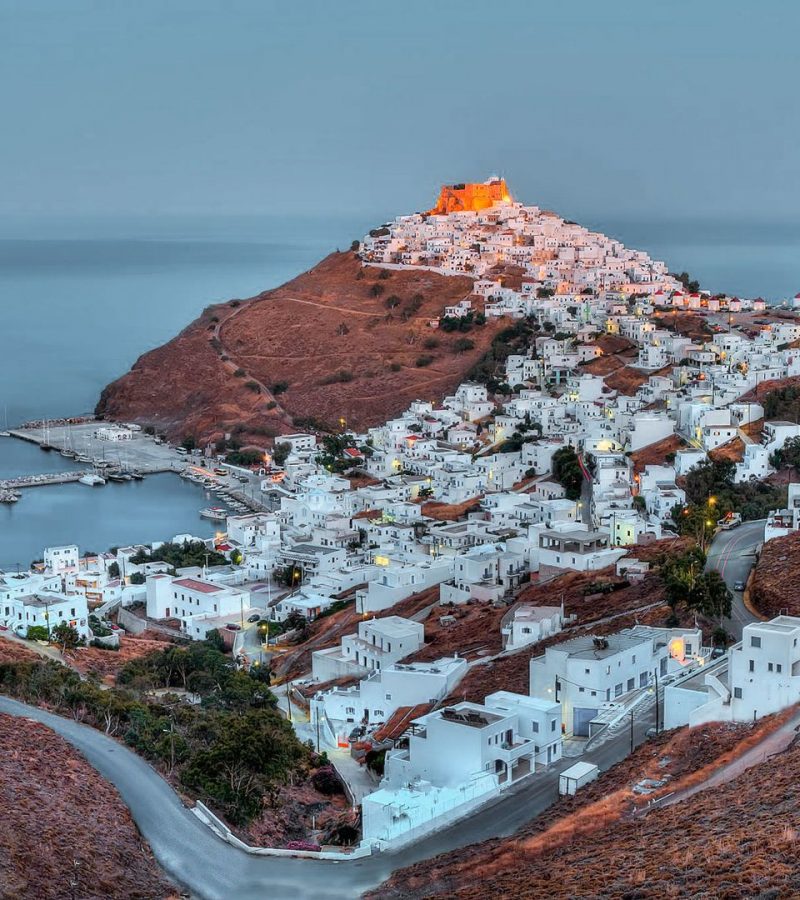 For the Greek government, this emblematic project represents a central pillar of its environmental policies. Through this innovative public-private initiative, Astypalea hopes to transform the island into a model of sustainable growth by:
Replacing its existing vehicle fleet on the island with e-vehicles with the support of the Volkswagen Group.
Incentives to replace conventional private vehicles with electric vehicles through a financing programme. In total, about 1,000 electric vehicles are to replace about 1,500 vehicles with internal combustion engines.
Establish the necessary infrastructure for an integrated, electric vehicle charging network.
Creation of an on-demand public transportation system through the use of digital applications that will allow residents and visitors greater freedom of travel through the use of vehicle sharing, e-moped and e-bicycle services.
Fostering fossil fuel independence through a hybrid RES system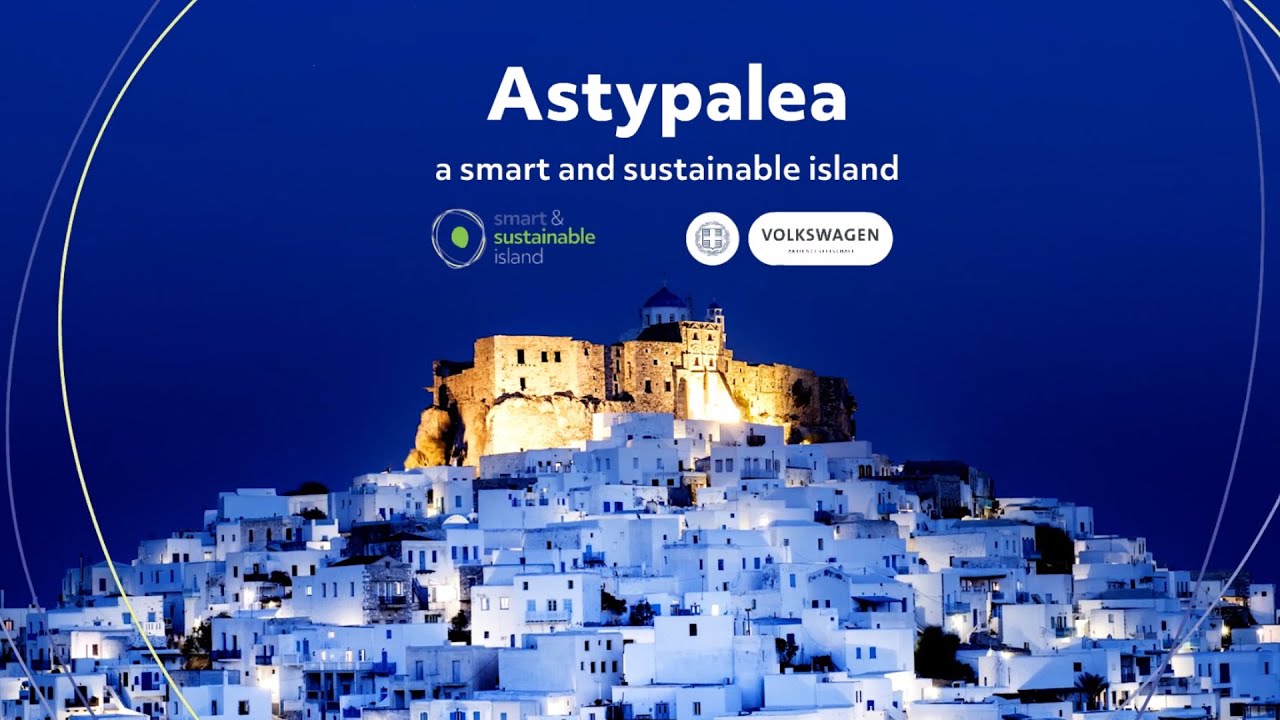 The project will be implemented over six years and demonstrates Greece's ability to attract international investment focused on smart sustainability and electric transportation.
The Greek  Prime Minister Kyriakos Mitsotakis said "I strongly believe in partnerships. Governments can't deliver on their own and the private sector isn't the answer to every question. That is why this ambitious endeavour is the result of the close partnership between the Greek state and Volkswagen Group. A world leader in the automotive industry that aims at making its fleet of vehicles and the company fully carbon neutral by 2050; coming together with a European nation in full transformation mode."
The first "Smart Green Island" project marks a major change in Greece's outlook. Electric transport and a holistic, green and sustainable action plan will have a positive impact on the everyday life of Astypalea's inhabitants. Combined with a pioneering public transport system, the project will transform futuristic ideas into reality, and will demonstrate Greece's ability to adopt groundbreaking, innovative and flagship investments that take society to another level of connectedness, smart sustainability and innate usability.
Dr. Herbert Diess, CEO of Volkswagen Group, said of the agreement: "Politics, business and society have a common responsibility to limit climate change. Our long-term goal is climate-neutral mobility for everyone. And with the Astypalea project, we will explore how to realize that vision already today. E-mobility and smart mobility will improve the quality of life, while contributing to a carbon-neutral future."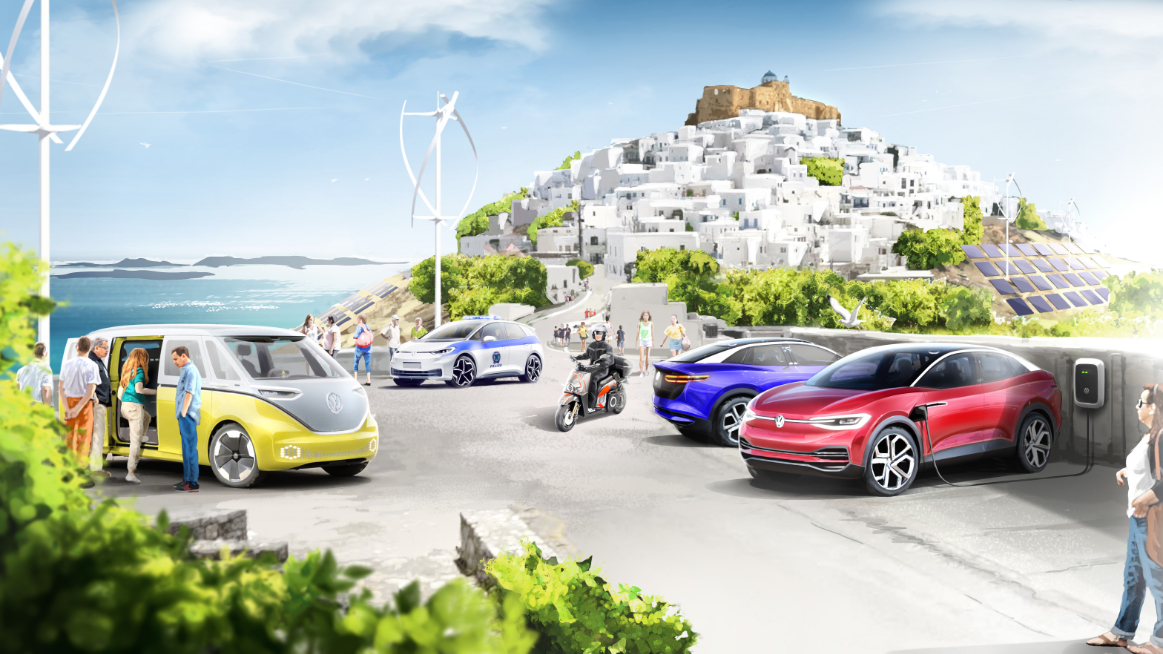 ---